How to Pick the Right Size Dining Chair
Comfortable seating is an essential part of any attractive dining room design. Understanding the basic guidelines for choosing dining room chair dimensions makes it easier to select the right seats to suit your space. In this dining chair size guide, we'll offer some tips to help you pick chairs that can accommodate all your guests, fit your layout and complement your other chic dining room furniture.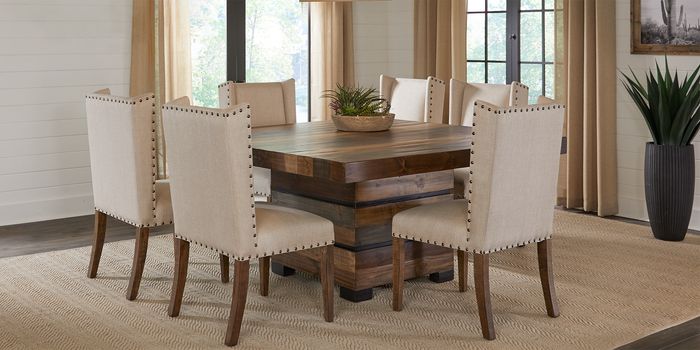 Dining Chair Measurements
Proper dining chair sizes vary depending on how many chairs you need, the dimensions of your dining area and the size and shape of your table. When you choose the number of chairs you want, you'll need to measure each one to ensure that your guests have plenty of elbow room when sitting side-by-side. It's also important to select seat heights that offer ample leg room beneath the table.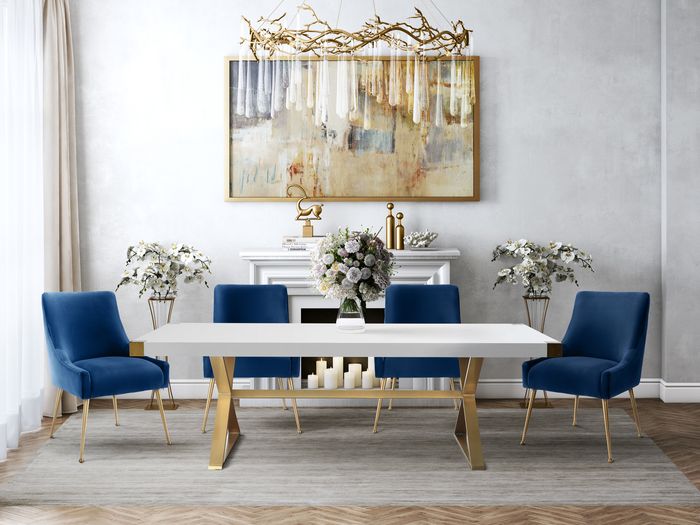 Measuring Seat Height
Your dining chairs must be the appropriate height to ensure each guest feels comfortable and has easy access to their food and drinks. As a general rule, the right dining chair height should leave roughly 11 inches of space between the bottom of the table and the seat. Select one of the following options to complement your dining table height:
Standard Dining Chair Dimensions: Average dining room chair dimensions for standard seats are about 16 to 18 inches in height, making them a perfect pairing for a 28- to 30-inch standard-height table. Since these table and chair heights are the most popular choice among furniture shoppers, it's easy to find chairs and dining benches in this size.
Counter-Height Dining Chairs: Taller counter-height chairs are a space-saving option for small spaces. Standing between 24 and 26 inches tall, these chairs are excellent for a narrow breakfast nook or eat-in kitchen. Counter-height tables measure roughly 34 to 36 inches in height, so you'll be able to enjoy plenty of legroom using a table and chair set with these dimensions.
Bar-Height Dining Chairs and Stools: Like counter-height chairs, bar stools are tall, sleek seating options for limited layouts. However, these chairs are roughly 30 inches high, making them the tallest option for your dining space. Consider these seats for your chic and unique apartment bar or pub set. Or, let them serve as temporary seating in your at-home cocktail lounge.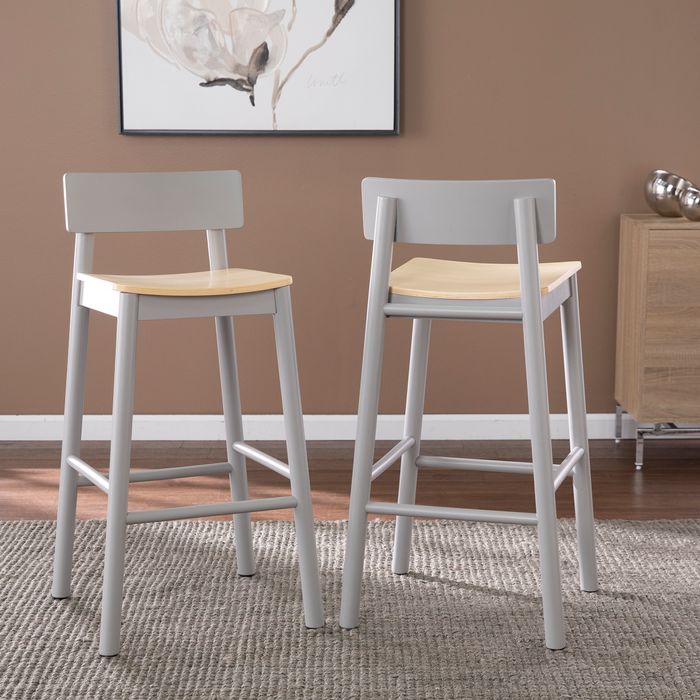 Width of the Seat
Dining chairs should also be wide enough to offer maximum comfort and support during lengthy dinners and get-togethers. Typically, dining room chairs need to be about 18 inches wide and have a seat depth between 16 and 18 inches. You'll also need to make sure you can leave four to six inches of elbow room between each chair.
While these guidelines on proper dining chair width can give you a good baseline for finding the right seats, you may need to make adjustments to avoid overcrowding the dining area. Although dining chairs with arms allow guests to ease back and relax after a meal, their wide frames take up excess space. Therefore, sleek, armless side chairs would be better if you need to make room for more people.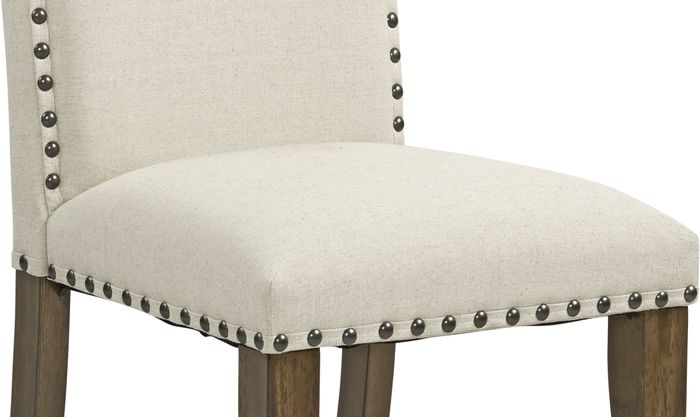 Choosing Dining Chair Size by Table
Your table shape is just as important as your dining chair measurements. Lining both sides of a long rectangular dining table with narrow side chairs lets you accommodate a crowd while leaving space for a roomy arm chair at either end. Although square and round tables usually seat fewer guests, they also offer more space so each person can enjoy plenty of leg and elbow room in a wide, comfy chair.
Dining Room Chair Sets and Styles
Once you've established the perfect size for your dining chairs, you can begin to consider which dining room chair set works best for your needs. A 4 pc dining chair set works for typical family dinners, though you could add a few coordinating 2 pc chair sets if you have a larger family or like to entertain.
When picking out your dining chair sets, keep in mind that dining chair sizes vary by style. Dining chairs in rustic or traditional style may be a bit wider and shorter than the average dining room chair dimensions, making them a fitting choice for those with roomier layouts. Meanwhile, sleeker modern and contemporary chairs may be a smarter option if you need additional seating in a small space.
In This Guide:
Dining Chair Dimensions