Whether you're enjoying an intimate meal or hosting a dinner party, dining room light fixtures play an essential role in creating a warm, welcoming atmosphere. However, factors such as room size and options like hanging dining room lights or wall fixtures contribute to your overall look. Check out our dining room lighting ideas below to learn more about illuminating your space effectively.
Types of Dining Room Light Fixtures
From lavish chandeliers that radiate light outward to sleek pendant lights with a directional glow, there are many kinds of fixtures to consider. Some options like floor lamps provide out-of-the-way illumination while wall sconces emit soft ambient light. The style, size and purpose of your space can help you decide which type of dining room lighting is best for your layout.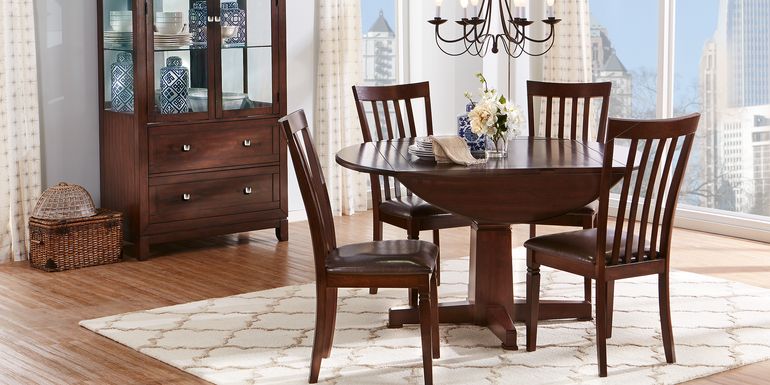 Chandelier Lighting for a Dining Room
Whether you prefer chic modern looks or cozy farmhouse settings, chandeliers are a show-stopping addition to any dining room. From glamorous gold finishes with crystal details to rustic brass or wood designs, there's a dining room ceiling light to suit every style. If you want a unique light fixture that puts your dining room collection in the spotlight, a chandelier is the perfect choice.
Dining Room Pendant Lights
Both chandeliers and dining room pendant lights mount to ceilings and save floor space. However, pendant lights hang from a rod or chain, bringing the light a bit closer to the table's surface. With single bulbs set within a fixture or frame, the glow from two pendant lights can overlap to fully illuminate a table that seats eight, making them ideal for board game nights and dinner parties.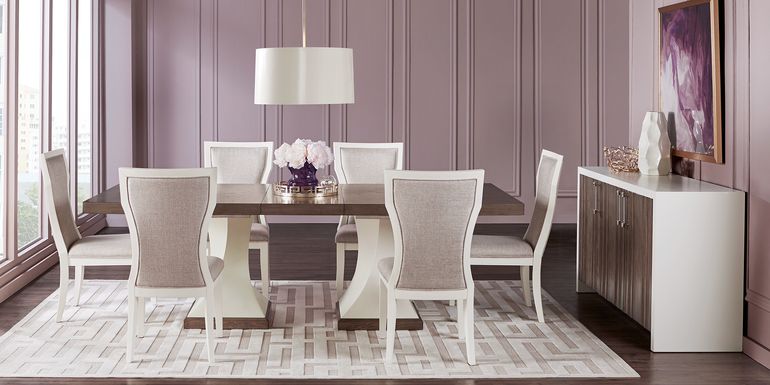 Wall Sconces
Fixtures that mount to the wall rather than the ceiling make great dining room table lights in large rooms and smaller spaces alike. A pair of wall sconces instantly creates a balanced look, and when placed opposite a decorative mirror, makes rooms seem brighter and more open. If you love to host parties and family celebrations, wall sconces provide brilliant lighting for servers and buffets, too.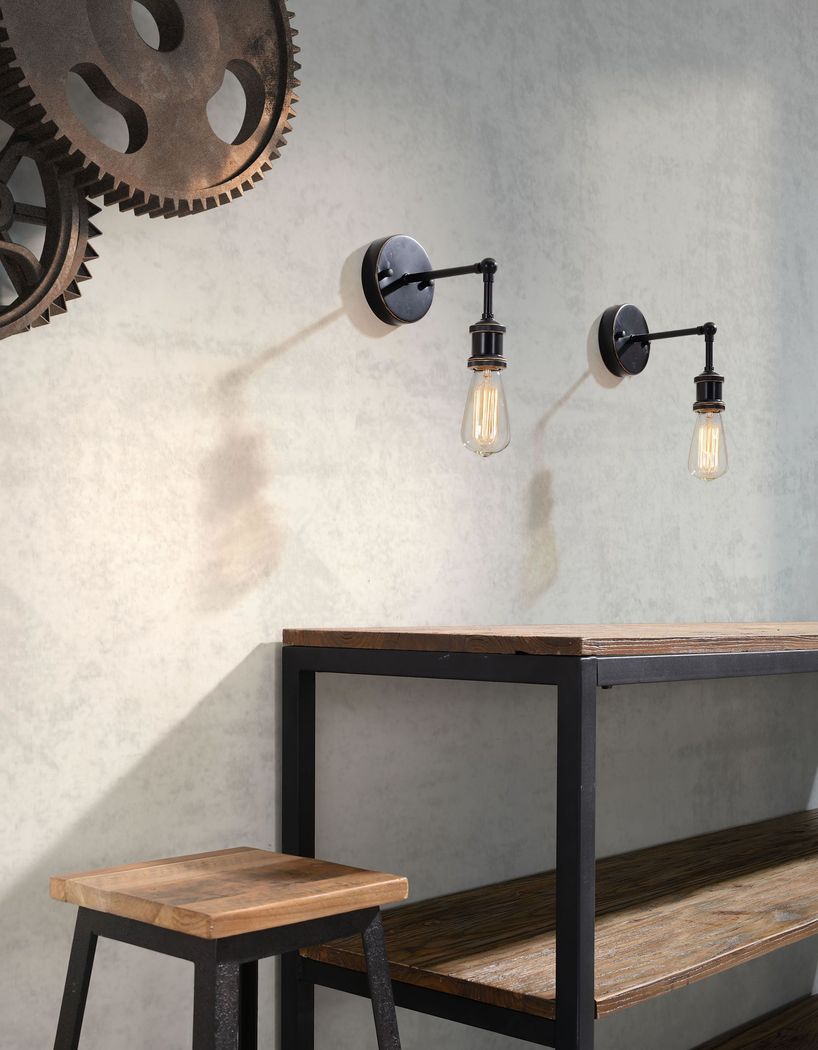 Dining Room Lighting Styles
In addition to choosing dining room light fixtures, you'll also need to decide which options suit your decorative theme. For example, contemporary lighting suits fashion-forward layouts featuring sleek, metallic accents. Alternatively, traditional light fixtures offer classic charm with elegant gold-finished metal frames and opulent flourishes like crystal spheres.
Want something a little different? Add a retro vibe to your dining room using mid-century lighting. Popular options include bronze and brass sputnik chandeliers with vintage lightbulbs, as well as metal floor lamps with arched wood bases. In the end, remember that dining room lights are all about creating an environment that makes guests feel welcome, regardless of style.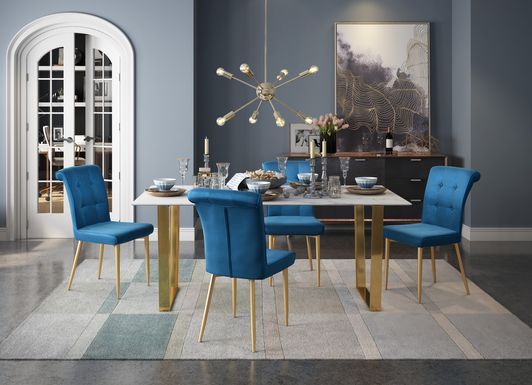 How Bright Should a Dining Room Light Be?
The brightness of your dining room often comes down to the features of the room itself. Dining rooms with dark walls and flooring benefit from high output bulbs or even a mix of light fixtures arranged throughout the room. Keep in mind that the optimal brightness of your dining room changes during the day, so consider dimmable light fixtures for easy, on-the-fly changes.
If you need just a little extra light during meals or family game nights, place a small table lamp on a buffet or server. Adding an extra dose of illumination can balance out the room's light levels while casting a warm glow where you need it most.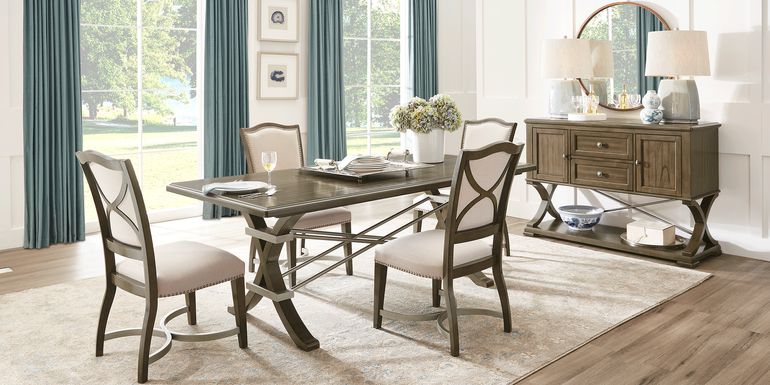 Small Dining Room Lighting Ideas
Another consideration when it comes to dining room lighting is room size. Where larger rooms have space for several light fixtures, a small room relies on one or two light sources to illuminate the entire room. A hanging pendant light or small chandelier is an excellent solution for small dining spaces. Or, try a single floor lamp in the corner along with a set of wall sconces to brighten things up.
In This Guide:
Dining Room Lighting