Dining Room Table Style Guide
Dining Room Table Styles and Designs
Do you plan to use your dining table to host dinner parties for friends and colleagues? Or, will it serve as a spot for family meals, homework sessions and arts and crafts projects? Whatever your intentions, you'll need a table that fits your space and suits your other decor. Use this guide on dining room table designs to determine what size, shape and style of dining table would work best for you.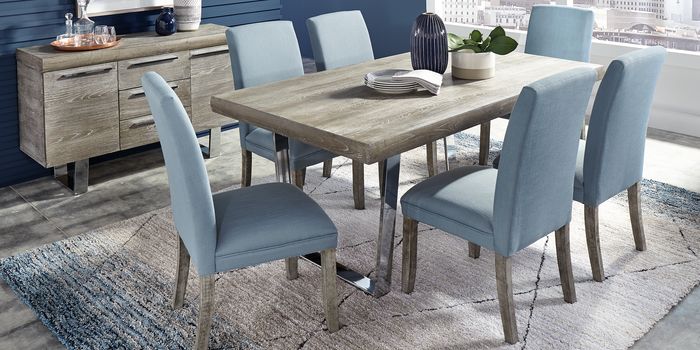 Consider Table Heights
Rooms to Go offers a wide range of dining table styles to fit almost any layout. Most people opt for a standard-height dining table for their large or mid-size dining area. However, tall counter- and bar-height dining tables have a smaller footprint, making them a better choice for those outfitting condos and apartments with small dining rooms.
While bar-and counter-height tables may be the most comfortable option for tall guests, a standard-height dining table is your best bet. If you need to accommodate shorter visitors or relatives in wheelchairs, standard-height tables let you apply universal design to your dining area and ensure maximum comfort for everyone.
Another benefit of a standard-height dining room table is that it's easier to find complementary dining room chairs. Of course, counter and bar stools come in a wide range of designs to suit almost any tall table. However, since standard-height tables are the most popular option, you're likely to find more chairs and dining benches to suit a low-profile table.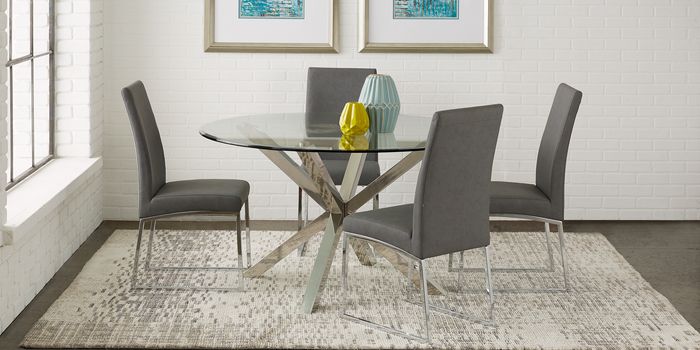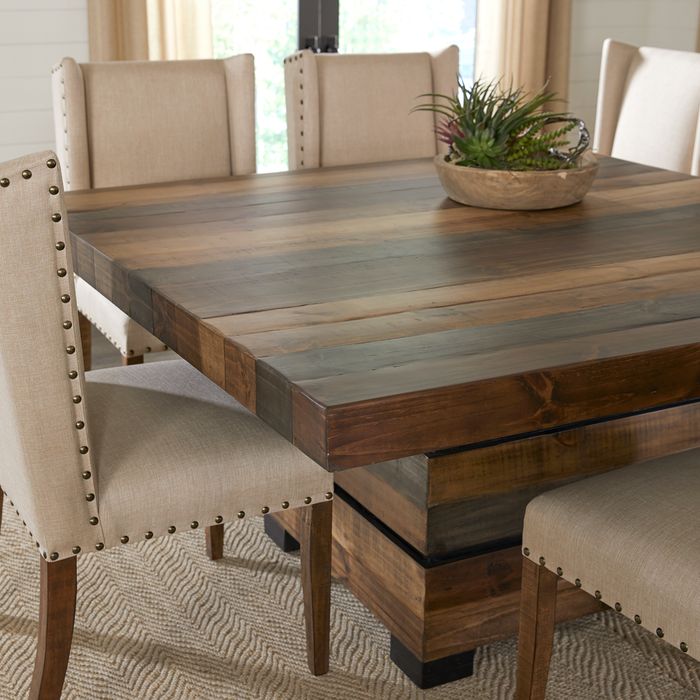 Consider How You'll Use the Table
Depending on how you plan to use your dining room table, certain table sizes and shapes might be a better option for you. Long rectangle tables provide plenty of space for food, drinks and family members during formal dinners and holiday potlucks. Meanwhile, round dining room tables create more of an intimate vibe for casual meals and game nights by letting you make eye contact with everyone.
Even if you usually eat meals outside of the kitchen or dining room, you can use a dining table as a work table or a spot to hold snacks for guests. In these instances, you could select a small round, triangle or square dining room table that takes up less room than a wide or lengthy rectangular option.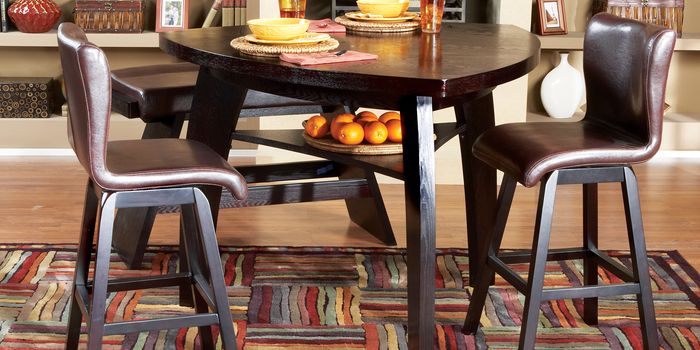 Dining Room Table Styles and Materials
Once you decide on the best dining room table size and shape for your home, it's time to select a gorgeous model that works for your decorative theme. Tables are often the focal point of your dining room, so it's important to choose one that showcases your chic sense of style. Part of this process involves deciding what dining table materials and finishes complement your design.
A solid wood table brings a charming, grounding energy to your dining room, making it the perfect choice if you're going for a refreshing farmhouse look or a down-home rustic aesthetic. With finishes ranging from rich cherry and dark wood to soft brown and light wood, it's easy to find a table that suits your cozy color palette.
Looking to update your current dining room design? A metal dining table could be the perfect centerpiece for your space. Sleek frames and neutral black, white and gray finishes make these tables an excellent addition to a modern or contemporary dining room layout. Also, accents like glass tops and decorative bases add an extra chic flair to your setup.
In This Guide:
Dining Room Table Style Guide