The Elements of Home Design: Details vs. Big Picture
When decorating your home, there are seven major elements that you should consider. While you may prioritize some factors over others, each component plays an important role in your home's overall look and feel. As you develop your design, the small details and the big picture are key components in creating your aesthetic.
Space
Quite possibly the most important of the seven design elements, space refers to the positive and negative spaces within a room. Positive space consists of physical objects like furniture and accents, while negative space refers to the open areas surrounding these items. By adding pieces or rearranging them around each other, you can change how the room feels.
For example, when considering furniture for small spaces, grouping plush sofas and armchairs together in the center of a room feels cozy but not cramped. Meanwhile, spacing furniture out around a larger den or living room can make the layout feel more open. By focusing on and experimenting with smaller elements like furniture spacing, you can transform your home's overall mood.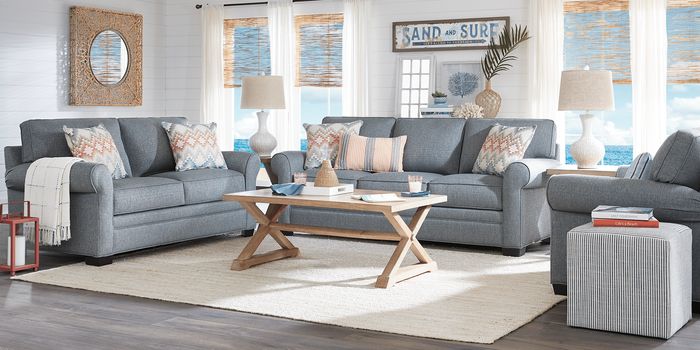 Line
The lines of your furniture are another element to think about when developing your layout. In interior decorating, designers consider horizontal, vertical and dynamic lines when creating a look. Each type has different characteristics that can affect the room's motif as well as the big picture view of your home interiors. Keep these ideas in mind when choosing furniture and accents:
Horizontal: Horizontal lines provide a more tranquil, laid-back vibe to a room, while making the space feel bigger. To introduce horizontal lines into your home, choose items like long, streamlined sofas, lengthy countertops and rectangular tables.
Vertical: Use striped wallpaper on an accent wall or add full-length curtains to the windows to use these lines to your advantage. Vertical lines offer the illusion of higher ceilings as well as a subtle way to draw attention to features like ornate chandeliers or modern pendant lights.
Dynamic: As you would imagine by the name, dynamic lines feature diagonals, zigzags and curves. Used to attract the eye and break up straight edges, dynamic lines are easy to incorporate into your space through home decor like rugs, lampshades and wall art.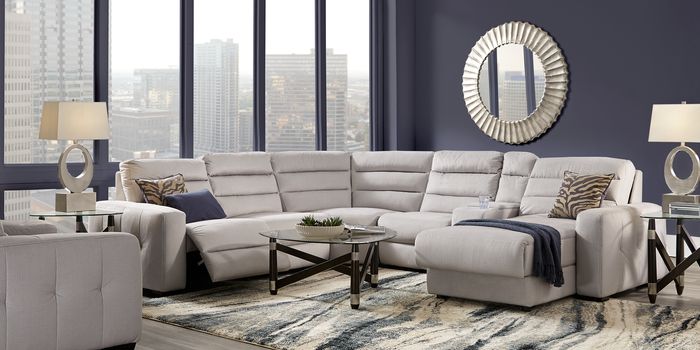 Form
In interior design, form concerns the shape of the room as well as the objects in it. While there are only three types of lines, form can include nearly anything from angular or curved silhouettes to even open or closed shapes. With form, you can use similar silhouettes to build toward your home design's bigger picture.
Furnishings with softer shapes, like curved sofas or round area rugs, establish a calm, soothing vibe. On the other hand, strong geometric silhouettes such as angled end tables or narrow bookcases have an entirely different tone. By paying attention to form as a design element, you can carry a subtle big picture motif throughout your home regardless of each room's decor style.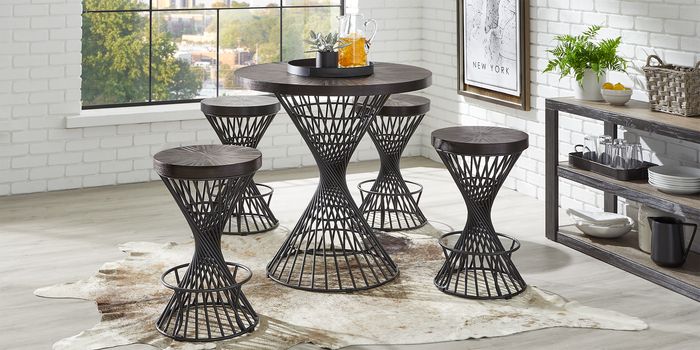 Light
Lighting plays a substantial role in your home's appearance and feel. Whether you want the warm, inviting ambient glow of a chandelier, a well-placed reading lamp next to your favorite chair or the natural sunshine from an open window, light has a big impact on your home's overall appearance.
Artificial lighting: From gorgeous Tiffany-style lamps to utilitarian desk lighting, the placement and use of artificial lights let you play with shadows or highlight certain aspects of your layout. You can take this concept further with dimmable or color-changing bulbs to create the perfect atmosphere in a bedroom or family room.
Natural lighting: Natural light highlights a room's paint colors, allowing the space to seem brighter, more cheerful or even larger. Take advantage of a sunlit room and put your favorite furniture in the spotlight by arranging your dining room furniture in front of a large window.
The light fixtures you choose for your rooms should also build upon your decor style as you create your look. Consider designs that complement your furniture designs, such as pairing polished metal lamps with modern furnishings. When adding in the little details like puck lighting and table lamps, remember that these small touches still need to serve the big picture.
Color
A room's color palette influences the mood of the space. Whether you want an inviting, cozy layout or something crisp and clean, the right colors make all the difference. When choosing a color for a certain room, think about how the hue factors into your home's overall theme.
Warm Colors: Red and yellow colors and variations like rust, burnt orange and crimson bring a dose of energy to your layout and make rooms feel warmer and more inviting.
Cool Hues: Cooler tints and tones such as navy blue, mint or lavender deliver a mellow, relaxed vibe while still bringing a touch of color to the space.
Neutral Shades: Neutral hues like ivory, gray and beige serve a variety of purposes. For instance, neutral greige walls allow crisp white or black bedroom furniture to stand out. Neutrals also inspire a cool, casual vibe that complements both farmhouse and contemporary layouts.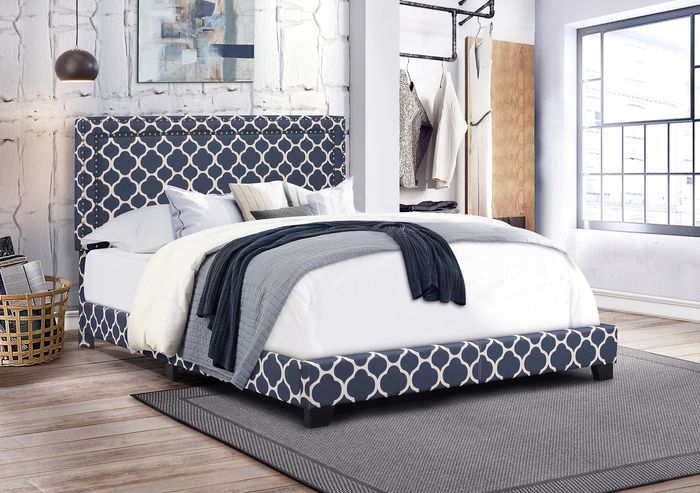 Texture
Playing with texture can also help you create a design you love. This element refers to the tactile feel of a surface or object. Consider accents like faux fur seats or benches, matte end tables or shiny mirrors and natural fiber wall hangings to bring more texture to your design.
Introducing texture creates depth and visual interest while boosting the room's overall look and establishing its tone. For example, mixing high-pile shag carpets and textured wall art with the smooth glossy surfaces of home office furniture offers visual and tactile contrast that feels comfortable yet professional.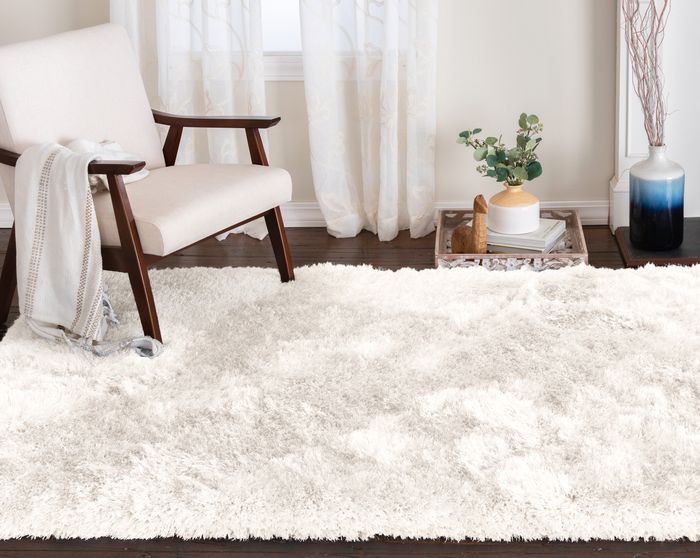 Pattern
Much like lines and texture, patterns boost the visual components of a room. When deciding on the small details of your home's design, like prints, think about how they affect the space as a whole. A mix of busy patterns or large furniture pieces with a vibrant print can visually overwhelm your layout.
There are various ways to add prints to your room design. Consider accent chairs and area rugs with similar patterns when choosing your living room furniture. In bedrooms, small touches like throw pillows and bench cushions that share the same print design create a sense of cohesion in the room.
In This Guide:
Details vs. Big Picture