In many homes, fireplaces provide inviting warmth and enhance the cozy, charming atmosphere of the family room or den. However, they can also hold and display various items that put a chic finishing touch on your layout. In this handy guide, you'll find tips and tricks to help you pick the perfect pieces for decorating your fireplace.
Fireplace Decor Concerns
Safety, Size and Spatial Considerations
Before you start arranging various decorative accents on your mantel, you need to understand how your fireplace works. If you have a functioning gas or wood-burning fireplace, you should keep flammable decor away from the area.
You should also take your fireplace's size and location into account. Big, bulky items can overcrowd a small fireplace or block the view if you plan to mount other pieces above it, while fewer accents might make a large mantel look empty and unfinished.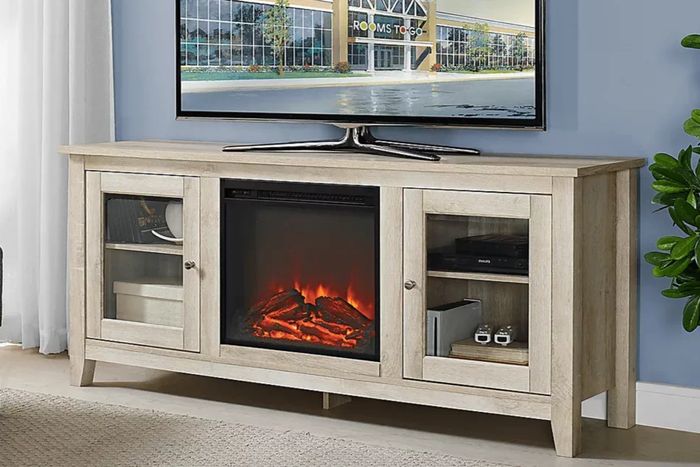 Fireplace Decor Ideas
Chic Accents for the Mantelpiece
Take a top-down approach to decorating your fireplace by starting with the mantel. In many ways, this surface can serve as a single-shelf bookcase for practical accents and other trinkets. Spruce up the space by adding sculptures, family photos, decorative mirrors or vases full of fresh, beautiful blooms.
How to Decorate Around a Fireplace
Placing the right furniture and decor around your fireplace helps you enhance the charming, cozy vibe of your studio, tiny apartment or small family room. When decorating your living room, arranging your furniture set around the fireplace creates a warm, inviting atmosphere. You could also place a pair of arm chairs or accent seats on either side of the hearth to establish an intimate conversation area.
Some decorative accents work better beside the fireplace than in front of it or on the mantel. For an extra comfy feel, use side tables to hold drinks. Want to create an extra fancy or gothic look? Mount a pair of sconces on each side of the fireplace.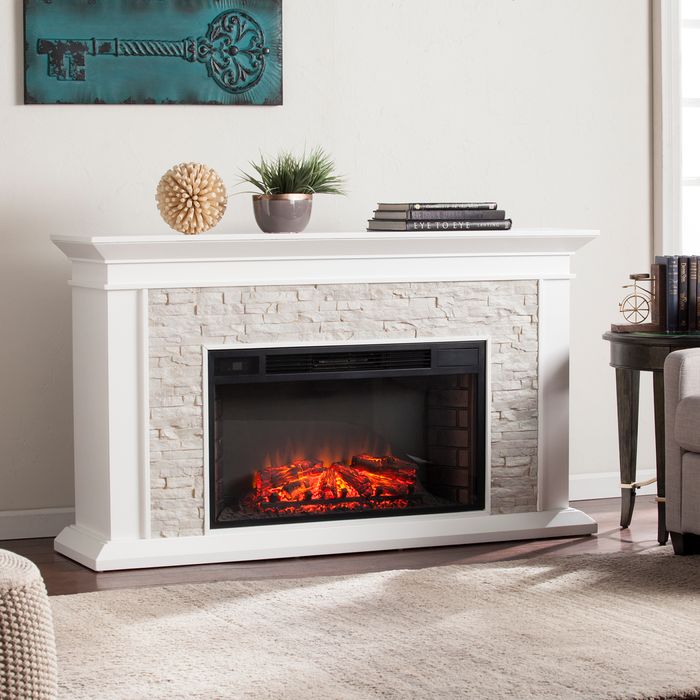 Oddly-Shaped Layouts
How to Decorate a Corner Fireplace
Some homes have a fireplace in the corner of the room rather than one that's flush with a wall. While this may give you pause, decorating a corner fireplace can be a fun challenge for your creativity. By considering the different dimensions and picking appropriate decor, you can turn your corner fireplace into the most stunning focal point in the room.