Since it's the first room your guests will encounter, your entryway sets the tone for your entire home design. Knowing how to decorate a foyer by choosing decor, selecting a color palette and organizing the space creates a great first impression when welcoming visitors. By implementing a few foyer decor ideas, you can create an inviting look that's practical as well as stylish.
How to Decorate a Foyer
Theme and Color Palette
Before adorning your foyer with wall decor and other decorative accents, you'll need to choose a theme and color palette. Whether you select traditional wall decor to highlight your love of wood finishes or cool contemporary decorative mirrors that reflect your eye for refreshing style, your foyer's theme and colors should convey your personality and set the stage for the rest of your home.
Spend time considering which decor style speaks to you, then choose colors for the walls, accents and furniture to create the effect you want guests to experience when they visit:
Neutrals: Shades of gray, tan and beige coordinate with any color. Neutral foyers benefit from this adaptability, providing a seamless transition to different color schemes in adjoining rooms.
Warm & Bright: Stark, snow-white walls can seem harsh, but entryways in eggshell, cream or ivory colors reflect light with a touch of warmth, surrounding visitors in a welcoming glow as they step inside.
Bold Hues: Prefer a statement over subtle transition? Opting for a bold blue, green or red hue on an accent wall or the entire foyer gives visitors an instant preview of your home's charm and character.
The style and color of your wall paint and entryway decor should greet guests and invite them to stay awhile. Depending on the effect you want, the hues and accents you choose can blend in seamlessly or make a bold statement. However, your foyer decor should coordinate with your home's overall interior design theme to ensure a cohesive look.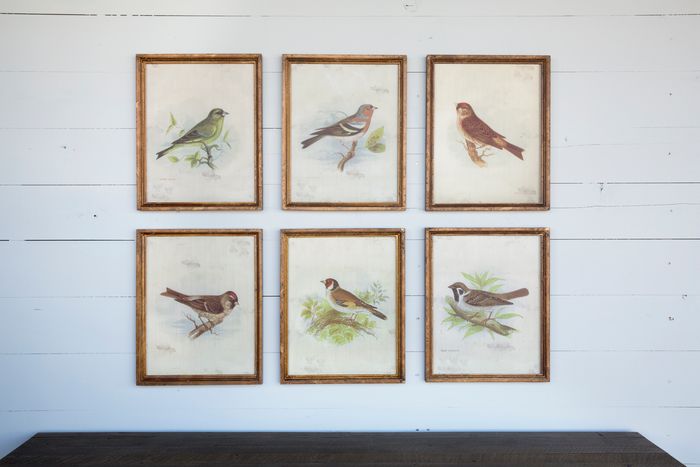 Choosing Furniture
With your theme and color scheme firmly in mind, you'll need to select your entryway furniture. As you choose benches, tables and other pieces to furnish your foyer, start with the essentials and expand your entryway decor based on available space and organization or comfort needs.
Accent Benches
To start, consider adding an accent bench that suits your chosen decor style. Contemporary accent benches featuring sleek lines and gold or silver finishes give entryways an instant, fashion-forward boost. To combine classic elegance and modern sophistication, consider a transitional accent bench with button-tufting and mirror panels to create a chic yet cozy setting.
Want visitors to remove their shoes indoors? Accent benches are a place where guests can sit to untie sneakers or pull on boots. Choose a chic upholstered bench with velvet upholstery to maximize comfort. Stylishly practical flip-top storage benches also offer roomy hidden compartments, while bench seating with convenient cubbies keeps shoes, gloves and pet leashes right by the door.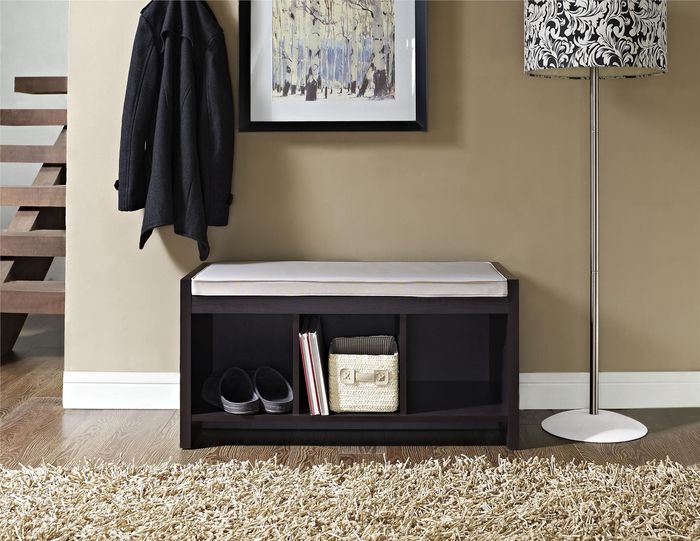 Foyer Tables
Whether your entryway is a large separate space, a small mudroom, or part of your living room, a handy surface by the door serves several purposes. An accent table in a small foyer gives you a place for keys, while a console table allows you to organize more items and display photos and decorative accents.
Learning how to decorate a foyer table helps keep you and your family organized while enhancing your entryway design. To make the most of your surface and space, consider the following foyer table ideas:
Be Prepared: To avoid forgetting items on your way out the door, designated a space on your entryway table for your keys, wallet and other essentials. Bronze, silver or wood trays and colorful ceramic bowls make this practical space a stylish part of your look.
Decorate in Threes: Arranging foyer table decor in odd-numbered groups is often more aesthetically pleasing than sticking to even numbers. Try arranging three candles, vases or sculptures in the center of your table to see if this approach works for you.
Go Bold with Vibrant Florals: Whether you opt for blooms right from the garden or decorative silk plants, flowers and houseplants boost your entryway's welcoming vibe. Consider vivid pink or yellow peonies and daisies to draw the eye and give your foyer a refreshing splash of color.
Avoid Clutter: Putting all your favorite photos and accents on your foyer table is tempting, but overcrowded surfaces can seem messy. Leave open space between items or opt for one or two larger pieces, like a clock or vase, to combat clutter.
Deciding how to decorate a foyer console table often depends on how you and your family plan to use it. Choosing the right table for your space allows you to organize your necessities while making a stylish statement and creating a cohesive design for your layout.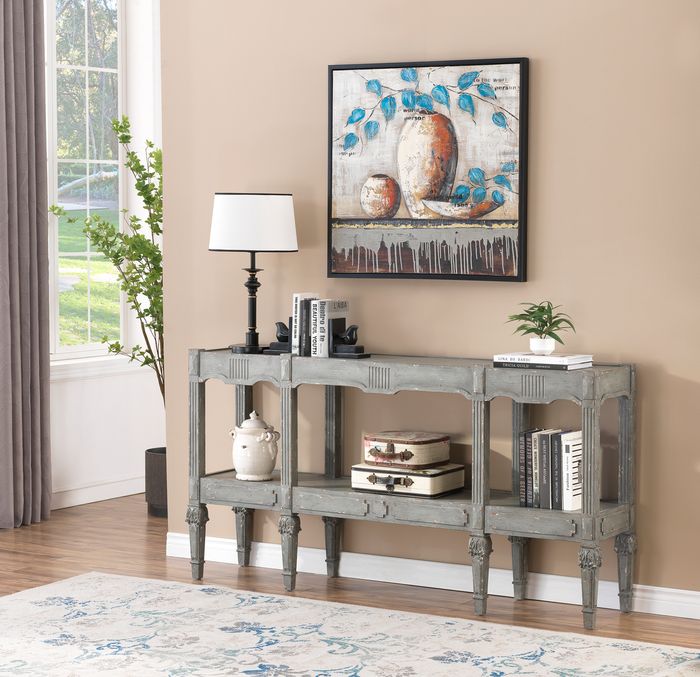 Storage and Organization
Effective entryways balance fashion and function to benefit your family and guests. Chic hall trees let visitors know immediately where they should put their jackets and bags. Meanwhile, spacious accent cabinets can keep the kids' backpacks and your laptop bag or briefcase ready for early morning departures.
Foyer decor ideas that make the most of entryway size constraints let you maximize furniture options while adding additional comforts and practical touches:
Lighting: Whether you use artificial sources or natural light from a decorated window sill, bringing the right lighting into your foyer is a must. Light-filtering shades or curtains keep your foyer well-lit during the day, and a mix of floor lamps, table lamps and wall sconces keep the space bright and inviting after the sun goes down.
Rugs: An entryway rug provides a comfortable spot for guests to slip off shoes and makes your layout feel complete. For compact foyers, try using small or round rugs proportional to the room. Lengthy runners complement large or narrow mudrooms, and durable indoor/outdoor rugs work well in all high-traffic areas.
Accent Pillows: Toss pillows add a cozy vibe to your entryway seating. Choose cushions in colors and patterns that coordinate with your foyer decor to put a comfy finishing touch on your design.