Hallway Decor Ideas
Just like entryways and stairways, halls serve as a transitional space between the different areas of your home. Decorating them can be tricky because of their long, narrow dimensions. However, with the right furnishings, you can transform your hallways into functional, eye-catching spaces that connect the other stylish designs throughout your home.
When you're decorating a corridor, it's best to stick to sleek, modest pieces that have a small footprint. Your family and visitors need to be able to move through these spaces freely, so you'll need to set up accents that add a decorative flair to the layout while keeping clutter to a minimum. With that in mind, try some of the tips in this post to create a chic hallway design.
Hallway Furniture
Although people tend to pass through the hallways on their way to another room, practical hall seating is perfect for those who love to entertain. Set a low-profile accent bench or small chair beside the bathroom door so party guests can sit down while waiting in line. You can also include a small side table or a set of stackable nesting tables to hold drinks as partiers mingle and roam around your home.
Functional storage furniture like hall trees, small bookcases and benches with built-in shoe racks may be a fitting choice if part of your hallway doubles as a foyer or mudroom. If you have the space, you may even be able to set up a compact coffee table and a pair of accent chairs for a tiny conversation area outside your study or home office.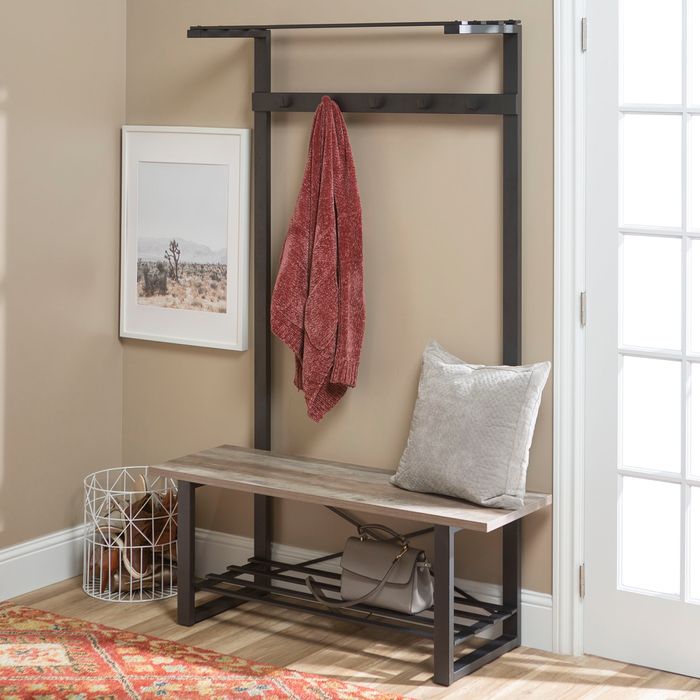 Hallway Table Decor
Many people use console tables for space-saving hall storage and a spot to display stylish accents. Using a combination of fashionable and functional items is a smart way to maintain a neat and balanced design. Practical hallway table decor may include a pair of lamps and a key bowl on the tabletop, plus an emergency flashlight and batteries in the drawers in case of power outages.
Once the essentials are in place, you can dress up your hall table with accents that add a decorative flair to the space or tie in with the rest of your interior design. Family photos, elegant vases and silk florals are common choices for hallway table decor. You can also use a wooden sculpture, glass and metal figurines or an antique heirloom to suit your rustic, contemporary or traditional tastes.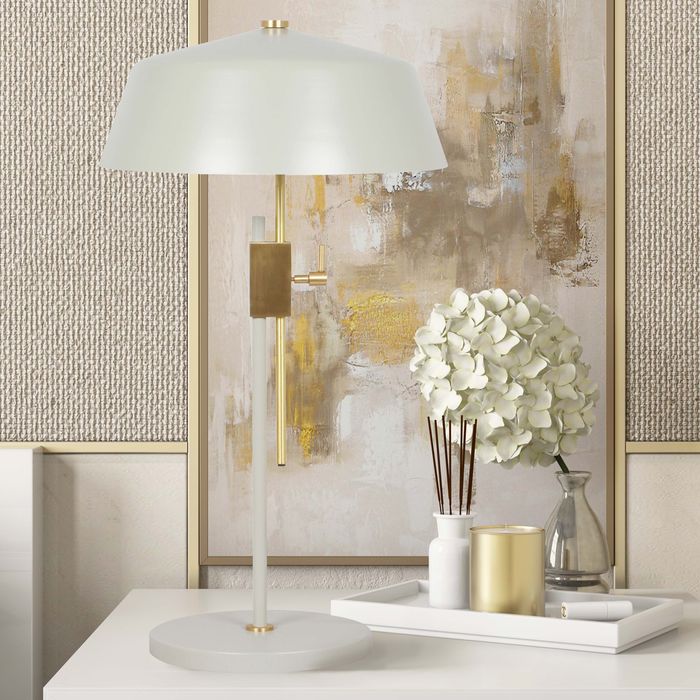 Hallway Wall Decor
Filling your blank walls with practical wall decor keeps your hallway floors clear for foot traffic. Mounting sconces on the walls is an excellent way to illuminate a hall that lacks enough room for a floor lamp. Also, floating wall shelves free up floor space while providing a spot to organize, store and display various items.
Your hallway wall decor ideas should promote the same chic, comfy atmosphere you want to evoke throughout the rest of your home. Create a cohesive look using clocks, photo frames and mounted features of the same shape, size and color. Or, mix and match these elements for a unique, eclectic look. Whichever you prefer, be sure to space your decor appropriately to avoid overcrowding the walls.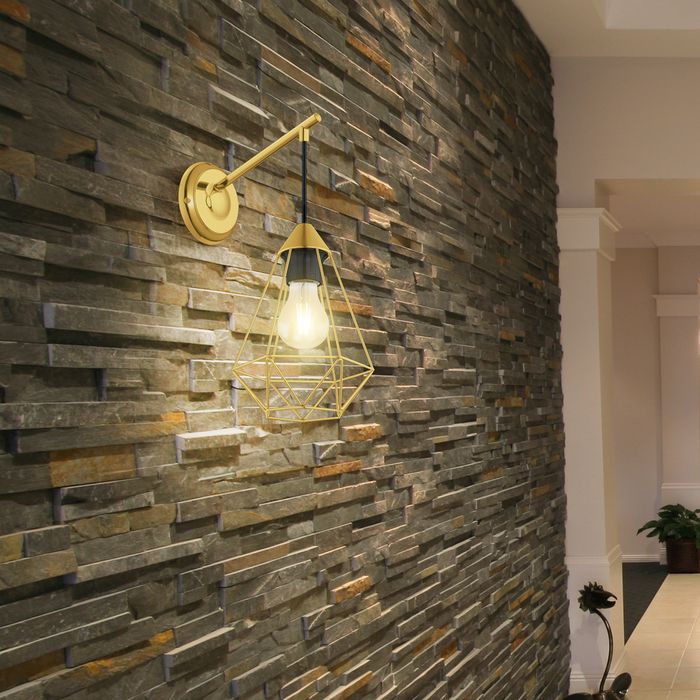 Long Hallway Decor
It takes a bit of extra planning and creativity to decorate a long hallway. You'll need to make smart decor choices to avoid cluttering the layout. Start by using striking colors, textures and furnishings to create a visual endpoint, then build out the look from there. In a windowless corridor, be sure to add some light fixtures that help the area appear open and more spacious.
Introducing some color and texture to a long hall is an excellent way to liven up the layout. A runner rug with a sprawling, decorative pattern is an attractive, well-fitting option for those looking to add eye-catching appeal to the space and extra softness underfoot. When selecting a rug for your hall, make sure that the material can withstand the heavy foot traffic.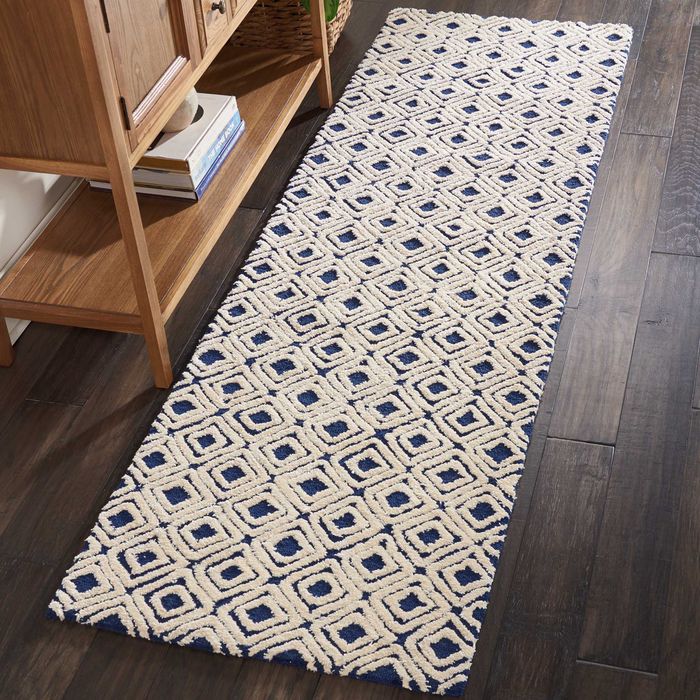 Narrow Hallway Decor
You may be unable to find seating and tables that can fit in a narrow hallway. However, you can still use rugs, wall-mounted fixtures, hanging pendant lights or chandeliers to spruce up these spaces. If you want to try and incorporate other furnishings, consider taking a minimalist approach and using low-profile accents in soft, simple colors to make this small area appear larger.
End of Hallway Decor
Placing furniture at the end of your hallway is a perfect way to anchor the entire design. Storage items like accent cabinets or bookcases put a practical finishing touch on your halls. Meanwhile, a sleek barstool, pouf or other seating option enhances the charming, homey vibe of the space.
Want to keep the layout a little more open? Consider creating a stunning accent wall at the end of the hall. Skip the extra furniture and paint the back wall with your favorite vibrant shades and patterns. Or, hang up a large poster, family portrait or piece of wall art. You could even mount a few shelves onto the wall to hold bathroom towels, picture frames and a few of your favorite trinkets.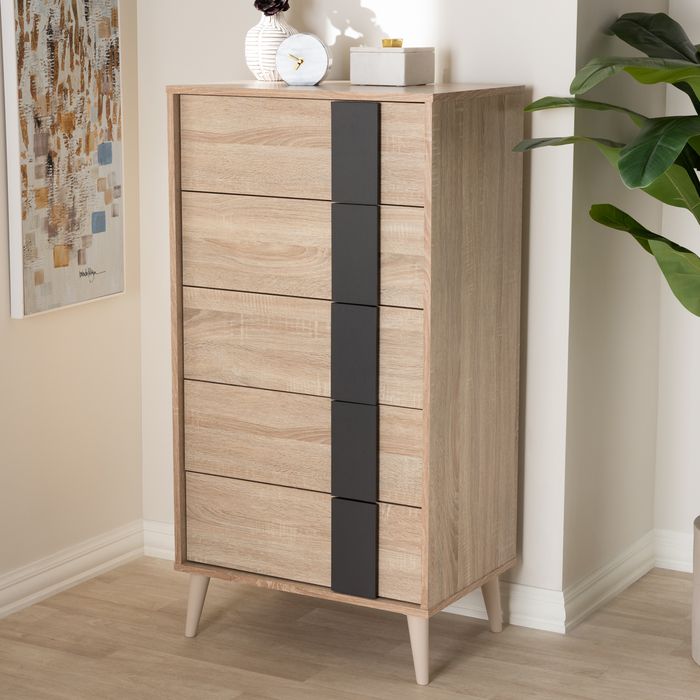 Small Hallway Decorating Ideas
Those who live in small apartments or condos might need to scale down some of these decorating tips to fit their hallway dimensions. Vertical storage options like corner bookcases, coat hooks and mounted shelves keep the space organized and clutter-free. If you want to add more depth to your tiny hall and make it look bigger, you can place a decorative mirror against one of the walls.
Whether you're working with a long hallway or a small corridor, these transitional spaces offer a fun and unique challenge for those looking to decorate their homes. As you're furnishing the rest of your rooms, use this guide to help you pick the perfect pieces for a chic and cozy hallway design.
In This Guide:
How to Decorate a Hallway