Homes with sky-high ceilings and walls measuring 16 to 20 feet tall evoke a feeling of openness and opulence, perfect for creating a grand, elegant vibe throughout the space. Also, these sizable surfaces make a great backdrop for statement-making decor. Wondering how to decorate the two-story walls in your foyer or living room? Use the tips in this guide to take your design to new heights.
Two-Story Wall Decor Ideas
Finding a Happy Medium
One of the toughest challenges of decorating two-story walls is figuring out how many hanging or mounted accents to use. Too much decor will make your walls appear crowded and cluttered, while too few pieces might create a bare, unfinished look. To find the perfect balance between too much and too little decoration, you'll need to account for the following factors.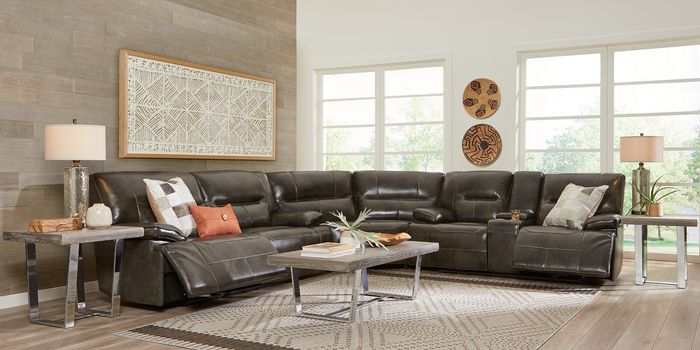 Architecture
When it comes to decorating homes with soaring ceilings and high walls, the architectural structure of the space is a crucial design element to consider. For example, if you live in a studio apartment or have an open floor plan, you can use contrasting colors and back-to-back furnishings against the wall to divide the space into separate, designated areas.
If you've got multiple towering walls over your living room area, you can restrict your wall decor choices to a mounted TV and other items that suit your layout's purpose. On the other hand, if the tall walls are in a foyer with a flight of stairs leading to the second floor, you might want to choose decorations that seamlessly blend the aesthetic of the lower and upper levels of your home.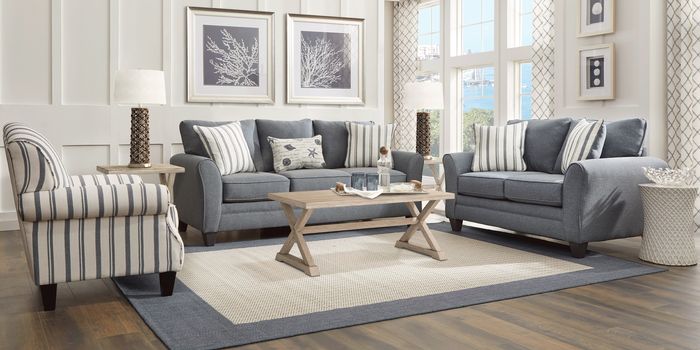 Interior Design Styles
You'll also want to make sure that the pieces you pick for your extra-tall walls coordinate with the rest of your design. Those who want to create a minimalist-style setup might want to add soft window treatments, neutral wall paint and a single enlarged family photo in a decorative frame. Meanwhile, huge tapestries or macramé wall hangings work well for a bohemian-themed apartment layout.
Start with Lighting
Once you decide what stylish look you're going for, start decorating your two-story walls with light fixtures that brighten the area. Hang a stunning glass or crystal chandelier from the high ceiling to fill in the space while giving the layout an elegant boost.
Lining the walls above your mantle or staircase railings with sconces is a smart way to illuminate the space while keeping your floors and tabletops clear. You can also place these mounted lights on either side of a piece of artwork or flat-screen TV to create symmetry and balance. Remember to pick sconces with the same silver, gold or bronze finish as your chandelier to establish a cohesive look.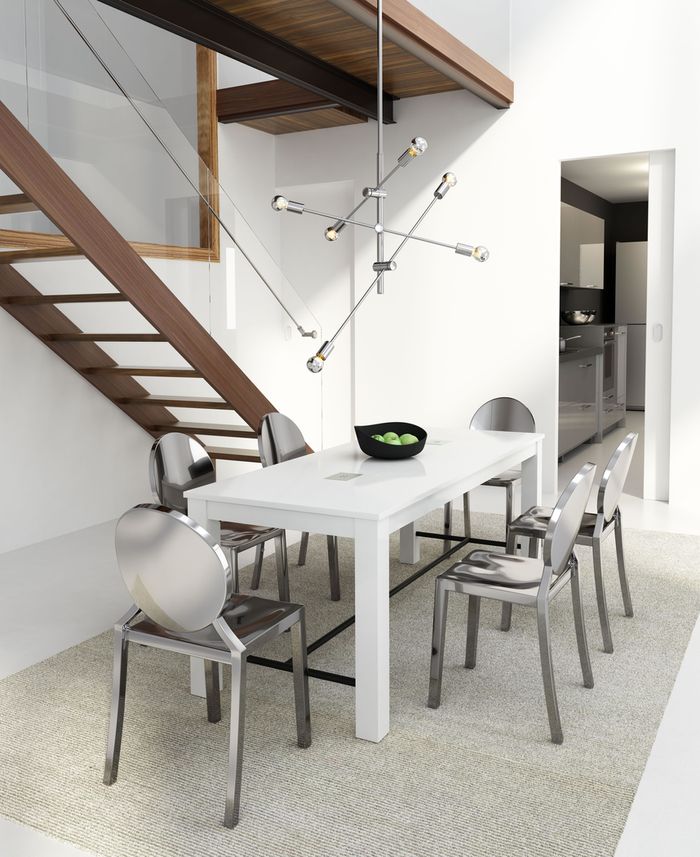 Welcoming Window Treatments
Some two-story walls have large windows that flood the layout with natural light and help your small spaces seem bigger than they are. However, leaving these windows bare can make your setup appear cold and empty. Covering or framing the windows with blinds, shades, shutters and drapes is a great way to ensure privacy and make the area feel cozy.
Depending on how big the windows on your two-story walls are, you may have to custom order the window treatments you need. When going through this process, select curtain rods that complement the other metal fixtures in the room. Also, choose curtains with the same colors, textures and materials as your area rugs, stair runner and accent pillows.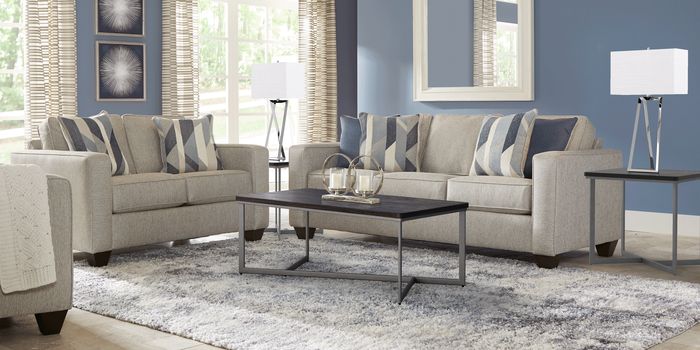 Wall Colors & Coverings
While a two-story wall may already stand out due to its immense height, you can further emphasize its presence by using a patterned wallpaper or bold paint. Similar to how you would create an accent wall in your bedroom, living room, or home office, you should pick colors and patterns that stand out from the rest of your palette.
Cover your two-story wall with dark colors or horizontal lines to help the vast, overwhelming space seem a bit smaller. If you want to create a more defined look, consider using wood paneling, faux stone or wood trim to add texture to the walls. You can also use shiplap halfway up the wall to establish a charming farmhouse or nautical theme.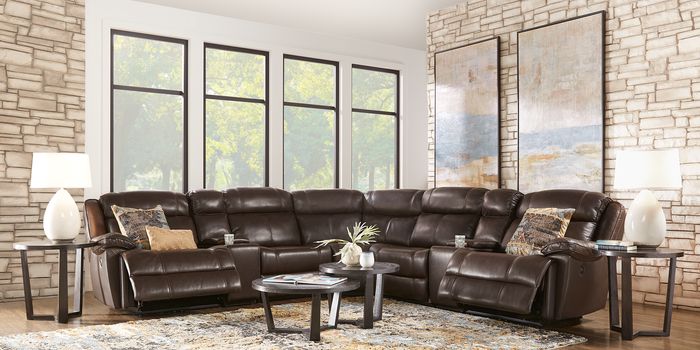 Smart Storage
Using the proper storage strategies lets you take advantage of vertical space and fill your blank walls with practical accents. Install bookshelves along one of your two-story walls to establish a chic, personal library. Or, fill the shelves with DVDs, video game discs and vinyl records to create an open-concept media room.
Prefer taking a less-is-more approach to interior design? Mount hanging shelves onto your walls at different heights for a staggered effect that ensures an open look. Once they're in place, you can display framed family photos, potted plants, decorative vases or shadow boxes.
Creating a Focal Point with Wall Art
Because of their size, two-story walls often draw your guests' attention with ease. Adorning these vast surfaces with eye-catching wall decor, colorful posters and dramatic works of art lets you transform your walls and make them the main attraction within your space. Use these two-story foyer and wall decorating ideas to inspire your striking wall design:
Wall Sculptures: Mounting a wall sculpture above your sofa, along a staircase wall or over the front door in your foyer adds depth and dimension to the area. Consider a bronze or silver sculpture to complement your light fixtures or choose pieces with unique geometric shapes to add contrast to your simple modern layout.
Wall Art: Lend chic artistic flair to your setup by placing one large painting, poster or photograph on your two-story wall. You could also break up the space and use smaller groupings of framed pictures and prints.
Mirrors: Decorative mirrors with beautiful frames bring stunning beauty to any room. If you're decorating a windowless area, these pieces can serve as a reflective light source to brighten up the space. For a subtler touch, hang a few small round mirrors along the staircase.
Wall Clocks: Whether you prefer a traditional, minimalist or rustic aesthetic, you can hang a fashionable and functional clock on the walls to evoke timeless style and classic appeal.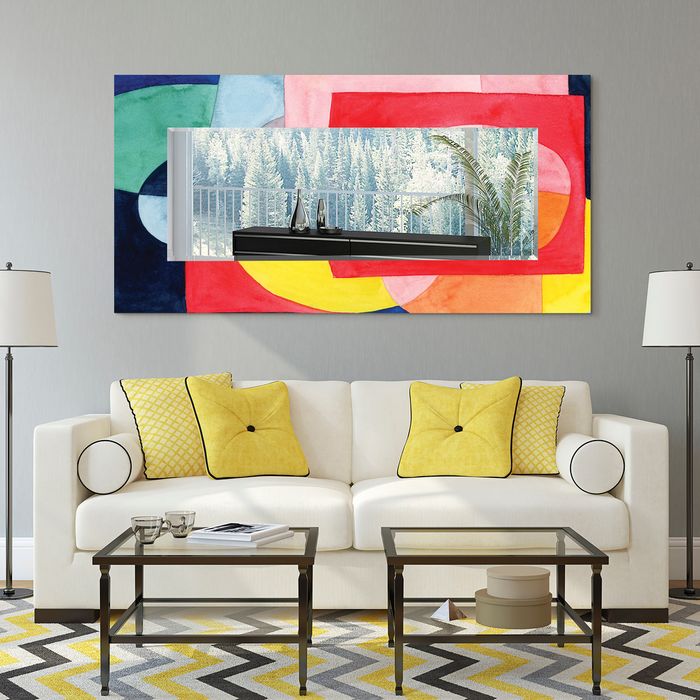 Filling the Space With Furniture
Setting accent furniture or entire seating arrangements in front of your two-story walls is another smart way to fill in the space. However, you'll need to choose the right size sofas, chairs and cabinets to ensure that all the pieces of your design are proportional to the rest of your layout.
One way to incorporate furniture into your two-story look is to place a sofa beneath a large piece of artwork. Center the couch so that it's in line with the painting, poster or photograph. In order for this look to work, your sofa should be the same size or slightly smaller than the decorative piece it's sitting under. Place the longer end of a sectional against the wall for a similar effect.
When decorating a foyer with a two-story entrance, slide a conversation set against the wall. Use two upholstered chairs with rolled arms and high backs to frame a sleek wooden or glass accent table and create an inviting sitting area for guests. For a warmer, cozier touch, add a fireplace TV stand to the space to create the illusion of a chimney.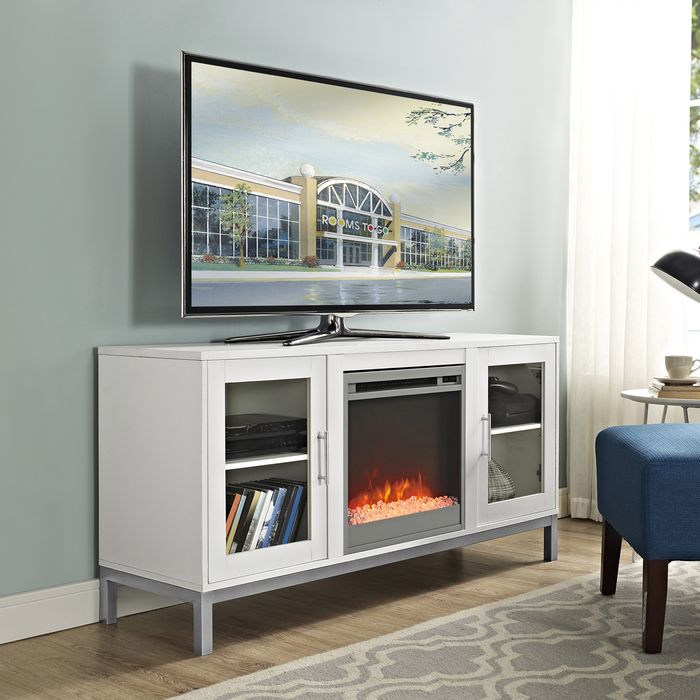 Although decorating massive two-story walls can be a daunting task, the tips in this guide can help make the process a bit easier. By planning out your wall design and getting creative with the types of decor you choose, you can give your tall foyer and living room walls the stunning style makeover of your dreams.
In This Guide:
How to Decorate a Two-Story Wall