How to Makeover Your Childs Room
Time sure does move fast; it feels like they were just taking their first step. As their transitional years come and go, why stick to one design? A good indicator for a room transformation is when you upgrade their bed from a crib to a toddler bed to a full-size bed. Make those transitions more special with a room makeover.
As they go through new stages of life, it can be just as startling as their first steps. By honing their creativity and eagerness for fun, a new bedroom design can help them develop their own personal style. With a room transformation, they can express themselves through a fresh floor plan, extra storage space, cool decor and pieces. When embarking on a room makeover, include your child in the design process and give them the opportunity to assist.
Spruce Up Their Color Scheme
A change of color can shift the energy of a room and is one of the nifty ways to bring everything together for your room theme. Lighter shades make a space feel bigger, and darker shades make a room feel smaller. Choose a new color palette that will best suit their style – and yours – to spark the inspiration you'll need for the bedroom makeover.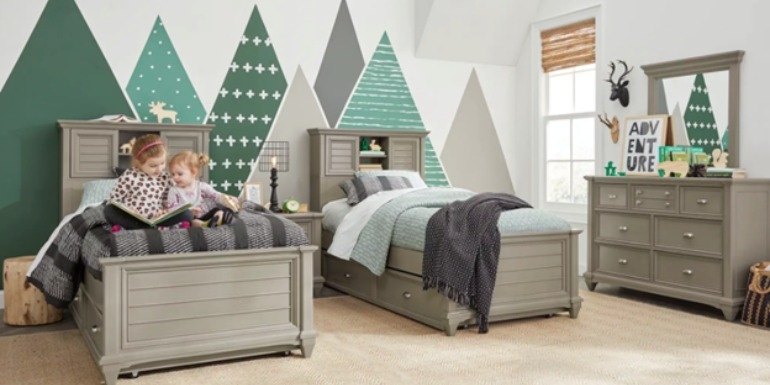 Revamp the Room Layout
The space needs to allow for different activities, so start by planning for playing, relaxing and studying using a zoning technique. Zones can help your child have designated areas for where to focus their attention at a given time.
Consider key furniture pieces such as a bed, desk, and storage spaces for the years ahead. Remember to think about reading time or having guests spend time with your children, too. With a plan, you will know what changes – big or small – you want for your kid's bedroom.
A Fresh Take on Decor
No bedroom makeover would be complete without bringing new pieces to a space. Give their room something fresh and stylish to add a bit of charm. Go modern with an elegant piece and install it on a wall. You can choose pieces from the curated collections if you don't want to make a bold statement. A feature wall of art can make their chamber a place full of personality.
Upgrade Storage for Their Space
Children tend to collect things, so make sure you have enough storage to keep up. Finding superb storage to conceal everything in their space will help them keep their room tidy. With the benefit of ample storage, you can position furniture pieces in a creative way.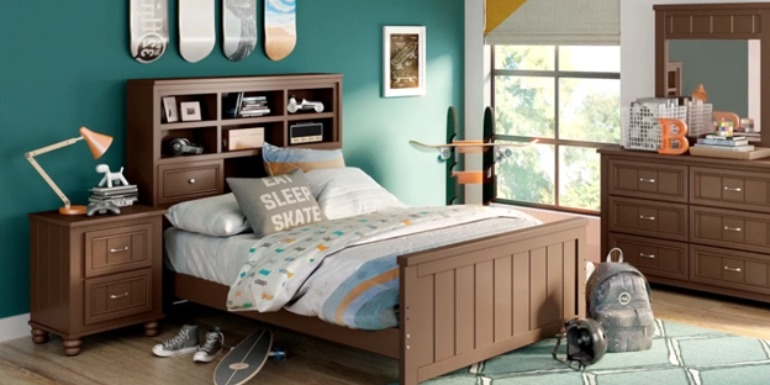 Get Functional About Space
Rearranging the furniture can help you realize what's been overlooked in their room. As inviting as a space can be, they may need to extra room for their hobbies or wardrobe. There are stylish furnishings that will match your bedroom makeover design. A beautiful mix of home accessories will enhance the decor and support your child's needs.
When redoing your kid's bedroom, focus on the visual design you would like to see for their space. Think of refreshing ideas that will also incorporate their personal style and preferences. After you get your creative juices flowing, you can make the process move swiftly, especially if you visit the Rooms To Go expertly predesigned bedroom sets.
Once your spark for inspiration comes, your layout plan will help guide you to the furnishings you'll need to pull the room together.