Popular and Useful Layouts for Kid's Rooms
It can be tricky to have enough storage and still give them a comfortable space for their activities. Consider these methods using furniture that maximizes the space while still feeling cozy and following their room theme.
Entering the Design Zone
Use the zoning technique by highlighting an area for an activity with solid color blocking, which will expand the feeling of the space.
Choose a designated "chill zone" seating area. Create a reading pod by adding a soft seat with a lamp nearby, if their room size allows. You may also want an area for their friends to stay. Depending on the remaining space, a wall bed or trundle bed will accommodate future sleepovers.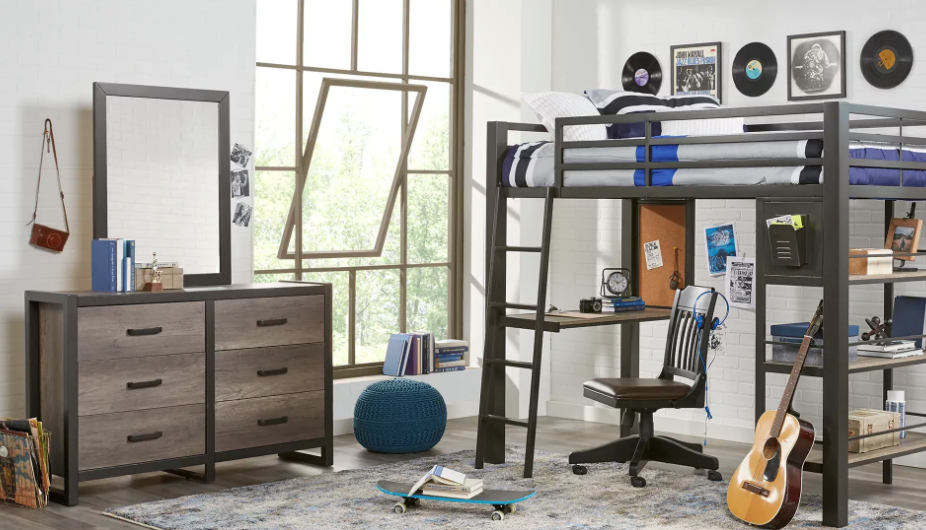 Go on a Space Exploration
First, you should decide on the primary focus of your child's room layout. A good way to figure this out is by choosing what feeling or energy you would like for their room. One layout idea is a playful, cozy pad for an upbeat yet relaxing space.
Center the bed against a wall, with a bedside desk on one side and a storage item on the other. You will designate a zone that'll connect the spaces, starting with the color palette followed by texture pieces. It's best to use minimalist furniture to seamlessly appeal to either a child or teen.
This L-shaped layout will provide an open floor plan for your child to move around freely. Starting with foundational pieces and bright colors will guide your room layout in the right direction to achieve your desired theme. A cool combination includes a balanced mix of fun yet hardworking furnishings that will bring a visually cohesive theme to life.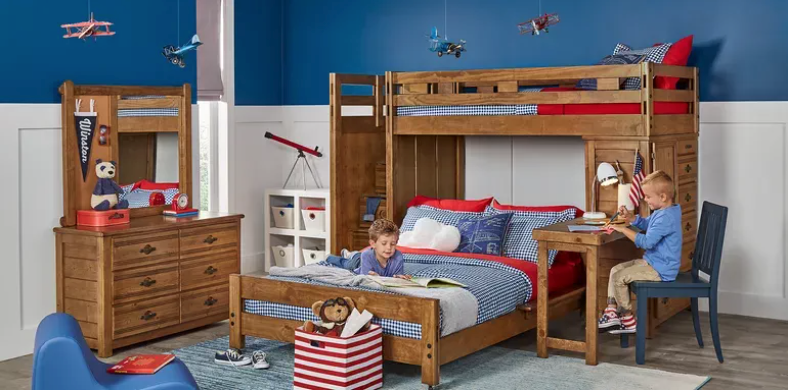 A Space for Play with a Hint of Work
Turn their space into a practical yet fun spot by carving out an area devoted to their playtime. The bed will follow an L-shaped layout with another zone for studying, which includes a desk situated on a wall.
Bring attention to their hero piece of the room by centering your decor on an accent wall to give the piece a strong introduction without having to commit to the entire space. A bright and fun color scheme will give playfulness to their room, and storage pieces will make the space even more functional.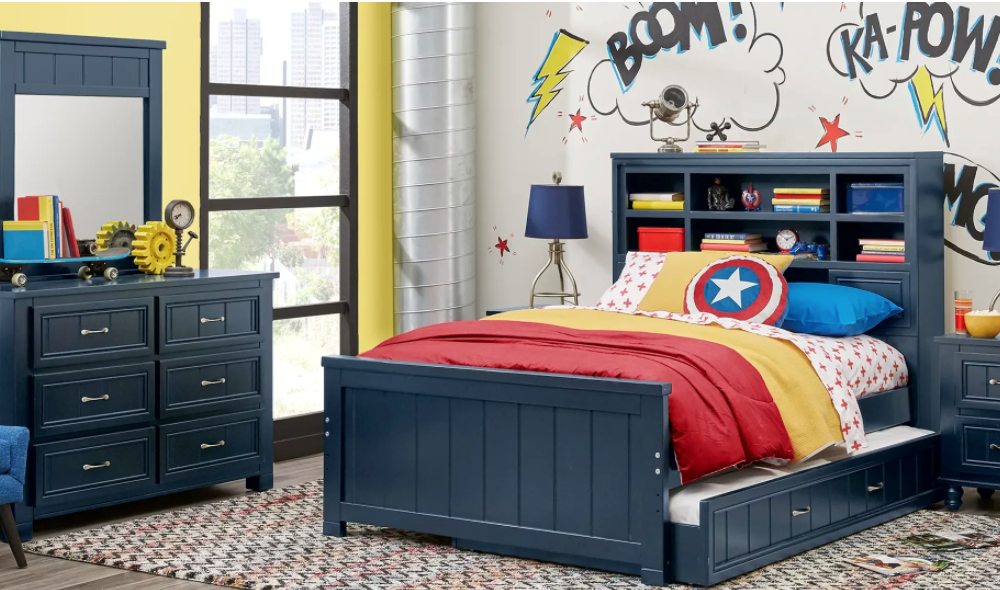 Let's Get Functional About Furnishings
As they grow, they'll need more book storage for their studies. Be sure to consider bookcases as a part of their room layout, such as this modern, functional design bookcase bed. Couple this study area with a handy kid's desk situated on the wall with natural lighting to elevate the energy of the space.
Another integral part of their bedroom layout is carving out a space for honing creativity. Kids love to do crafts and explore their wildest ideas, so set up a kids table or area for doing art. This will help save your best furniture and a little bit of your sanity.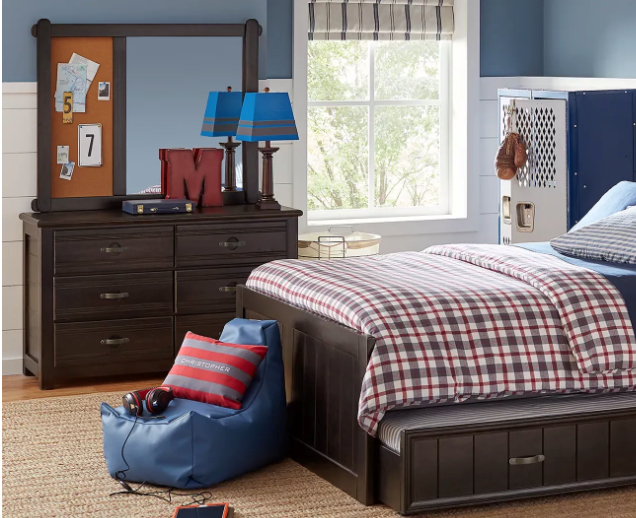 When planning the room layout, keep in mind the foundational items of their bedroom, which often include a bed, storage bench and dresser. From there, you can see the available spaces to explore creative ideas in their room.
The best design solution for their room layout is finding furniture that will last through their growing years. Easily choose from the Rooms To Go hand-picked selection of quality pieces that are kid-friendly and budget-friendly too.