How To Choose A Living Room Rug
An area rug's color, texture, placement and size create the overall feel of your living room and make an instant impression on guests when they enter the space. However, choosing the right living room rug for your unique layout can be difficult. Thankfully, our living room rug guide can help turn that challenge into an opportunity to make your design truly shine.
If you're wondering, "How big should a living room rug be?" or need to know which living room rug dimensions fit your space, Rooms To Go is here to help. Our living room rug size guide has tips and tricks to help you transform your everyday space into a cozy, fashionable retreat. Take a look and discover how rug size, shape, color and placement work to create your perfect living room look.
Rugs Are More Than Just Floor Coverings
When it comes to decorating your living room, floor coverings are an essential piece of the puzzle. The right rug sets the foundation for your theme, adds a layer of softness to the room and, most importantly, makes guests feel comfortable. You can easily accomplish all these qualities and more if you follow a few guidelines for choosing the perfect living room rug for your space.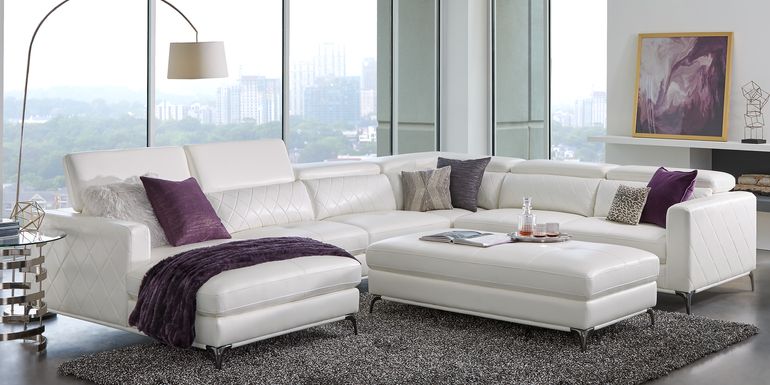 Determining The Size of Your Living Room Rug
The first step in our living room area rug size guide is to find your living room dimensions. Accurate measurements are crucial to determining what size rug you'll need. A rug that is too large can overwhelm the space, making your living room feel sparse and empty. Meanwhile, a too-small rug looks out of place among larger furnishings and can make your layout feel cramped and cluttered.
Standard living room rug size is usually between 8' x 10' and 9' x 12'. However, if you have a unique layout or small living room, rug placement options might differ. Also, keep in mind that your living room layout dictates how you'll use your area rug. In other words, both room size and the position of your furniture are important factors when considering rug size.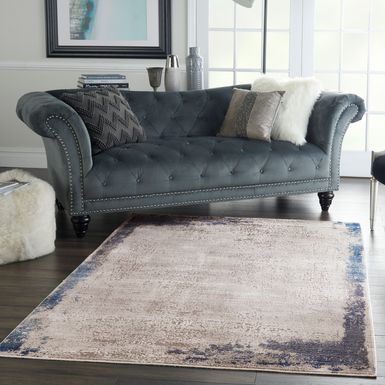 How Will You Use the Rug?
Once you know your measurements, you can start visualizing options for area rug placement in your living room. For example, if you're arranging your home to entertain guests, your couch rug placement might be completely beneath the sofa and coffee table. As for how to style an area rug with a sectional, consider a large rug in the center of the room with only the front two sectional legs on the rug.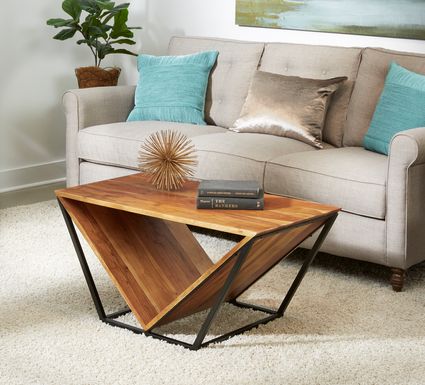 Homes With Open Floor Plans
Those living in homes with open floor plans tend to use area rugs a bit differently. Since these stylish setups give you more to work with in terms of available floor space, the rug often becomes a major focal point of the room. However, you'll need a larger family room to take advantage of this clever tactic, as common open-concept living rooms typically use a 10' x 14' or 9' x 12' rug.
When decorating these spacious layouts, consider using a large area rug to cover most of the floor. From there, you could position your sectional, ottoman and end tables in one corner of the rug and place an accent chair or TV stand in the opposite corner. The furnishings are ultimately up to you, but the idea is to keep the center of the space clear and promote an open, uncluttered look.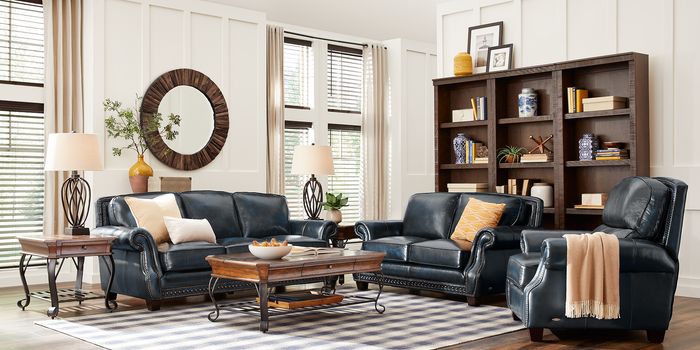 Rugs For Small Spaces
If you have a small living room, consider round rugs or runners that take up less floor space than an area rug. Due to their respective curved and narrow designs, these rugs help your small room look bigger while providing the same comfort and style benefits as larger rugs. As long as you work within your living room rug layout constraints, you can find an option to suit your look.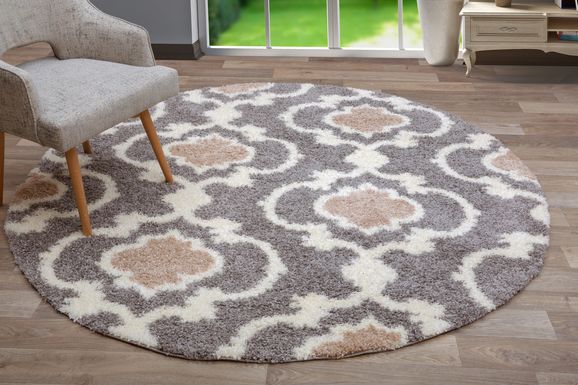 Choosing a Pattern and Color
The final step in our living room rug placement guide is to choose the style and color of your new rug. For neutral spaces with a warm, casual mood, beige and brown area rugs are an ideal fit. If you want to keep things bright and open in your small living room layout, a round rug in crisp white or even vibrant yellow is a great choice.
There are also rug options available for living rooms where drama and glamor take center stage. An eye-catching red area rug establishes bold contrast against a jet-black living room seating arrangement. Along with showcasing your eye for style, these rich scarlet hues make your space feel warmer and more inviting.
In This Guide:
Living Room Rug Guide