Rooms To Go Home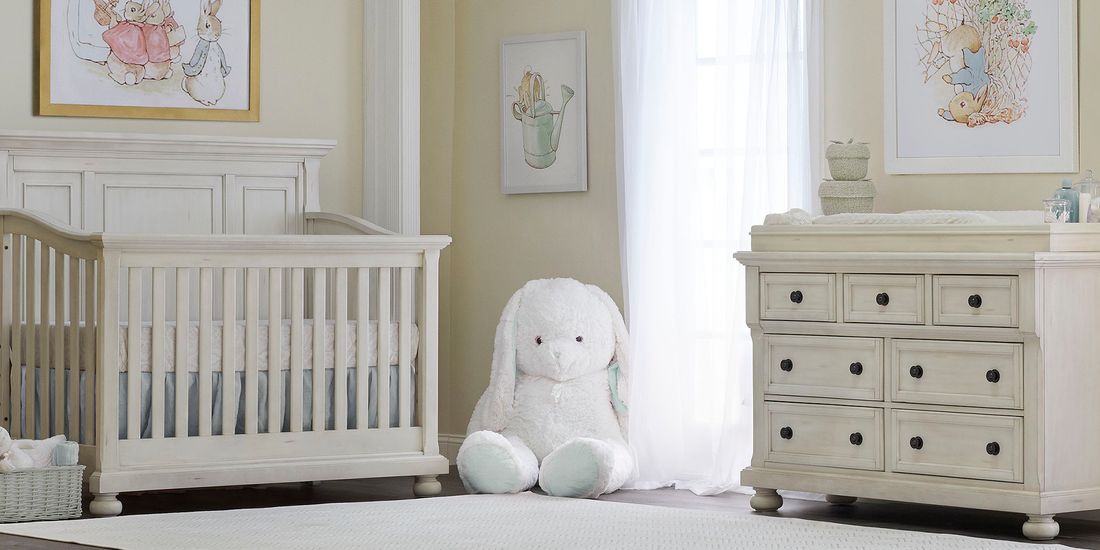 4 Piece White Traditional Nursery Set
Baby Essentials: Nursery Furniture to Put on Your Baby Registry
When you're expecting, completing the baby registry is an exciting part of preparing for your new arrival. This wish list tells friends and family exactly what you need. It can be a daunting task for parents to navigate the ins and outs of newborn essentials, so check out this guide to furnishing your little one's nursery for inspiration.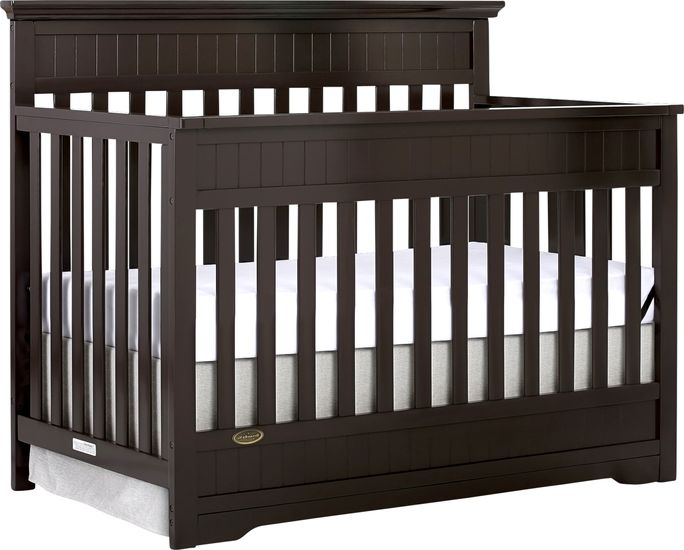 Convertible Cribs Offer Long Use as Your Child Grows
The Bed
Cribs
Start your baby checklist with the most critical item: the crib. Newborns typically spend more time asleep than awake, and they need a safe, cozy place to rest. These pieces have come a long way in terms of design, and there are a vast array of features and options to fit every family.
Storage is a necessity, so consider a model with a built-in drawer where you can keep pajamas, linens, or diapers handy. Look for a frame with cubbies on the headboard to stow receiving blankets, burp cloths, and swaddles.
Another popular choice is a convertible crib, which lets you adjust the mattress height as your little one learns to crawl, stand, and walk. When they're ready for the next stage, take off the front panel to form a daybed, or use a simple conversion kit to transform it into a full-sized bed when your child is ready.
If space is at a premium, an all-in-one crib may just be the solution. These designs typically include a standard bed as well as an attached changing table with shelves or drawers. All-in-ones keep wipes, onesies, and creams in one convenient spot while also leaving room for your other must-have baby items.
Mattress
Safety is key when choosing a mattress for your baby registry. The surface should be firm and fit snugly into the crib to ensure that there is a minimal gap between the edge and frame. Most top brands meet federal quality and safety standards, but you should still double check for added peace of mind.
Crib mattresses also come with several features that help keep your bundle of joy comfy. Memory foam and latex materials keep babies cool and cradle their bodies, lowering the chances of overheating during the night. Additionally, a waterproof outer cover allows for easy cleanup.
Dressers
A dresser is another must-have baby item that your child can use for years. Search for models with large drawers to accommodate your son or daughter's wardrobe through every age. When it comes to color, opt for neutral shades that will complement a variety of styles as they get older.
Adding a changing topper turns a dresser into a multipurpose nursery hub. The tray and pad provide a convenient surface to change diapers and clothing, and once your baby outgrows it, you can remove it easily. Using a baby changing topper with a dresser also gives you ample room to keep everything you need nearby, such as:
Clothes
Extra bottles
Bibs
Cloth or disposable diapers
Blankets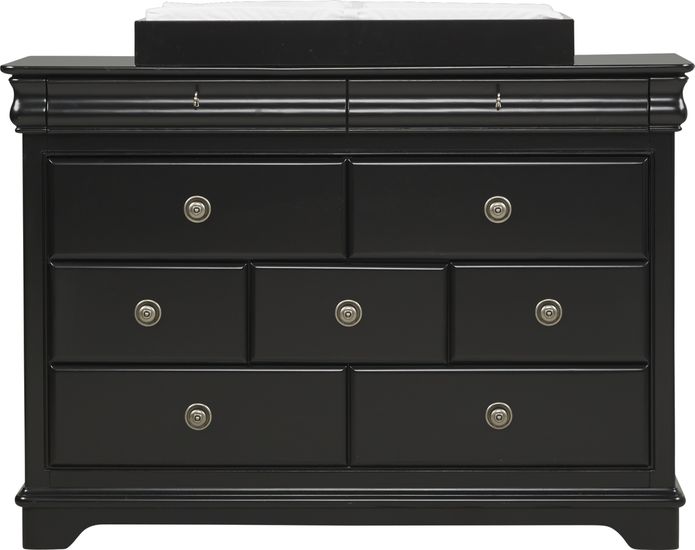 Black Oberon Dresser with Changing Topper and Pad
Changing Tables
If you have space, add a standalone changing table to your baby checklist. These pieces are the perfect height for diaper changes. Most models have a padded top and a safety strap to keep your child secure as well as plenty of spacious shelving to hold all of your baby essentials.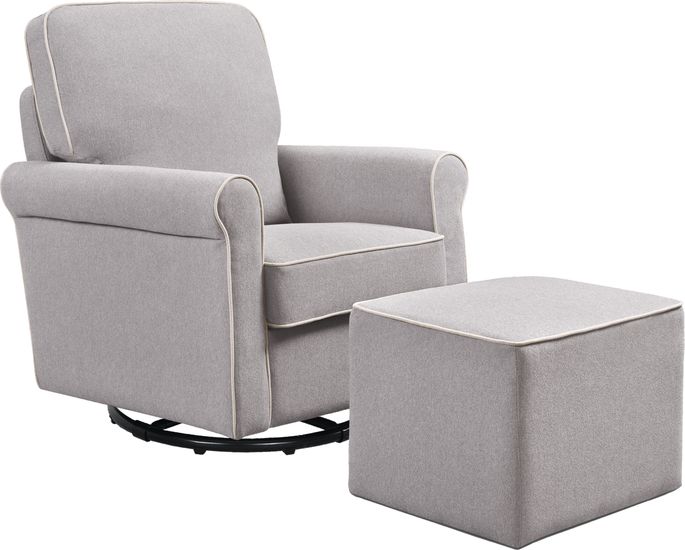 Gray Fabric Swivel Glider Chair with Matching Ottoman
Nursery Chairs
You and your little one will spend many hours snuggled up in your nursery chair, and it's an important place for parents to bond with their new addition. There are many stylish designs to choose from, so pick one that's equally comfortable for mom, dad, and baby. These include:
Rockers: Common items for a baby registry, rockers have high backs and arched bases that allow you to sway gently back and forth.
Gliders: Much like a swing set, gliders slide forward and backward in a smooth motion.
Recliners: Many recliners have features like USB ports for charging phones and other devices, so you can stay put while your little one sleeps.
Final Thoughts
Putting together your baby registry is one of the first steps you'll take toward parenthood. The most important things to buy for a newborn baby are functional, timeless, and long lasting. Your growing family will be spending a lot of time in the nursery, so make it a space that everyone will love.