Creating Kid-Friendly Outdoor Spaces
When decorating an outdoor layout, most people focus on the relaxing and stylish aspects of patio design. However, if you have small children, it's a good idea to incorporate a few fun features so that they can enjoy the space as well. Wondering how to make a backyard kid-friendly while maintaining a chic and practical atmosphere? Check out this article for handy tips you can apply to your setup.
Overview
In this post, you'll discover helpful suggestions for: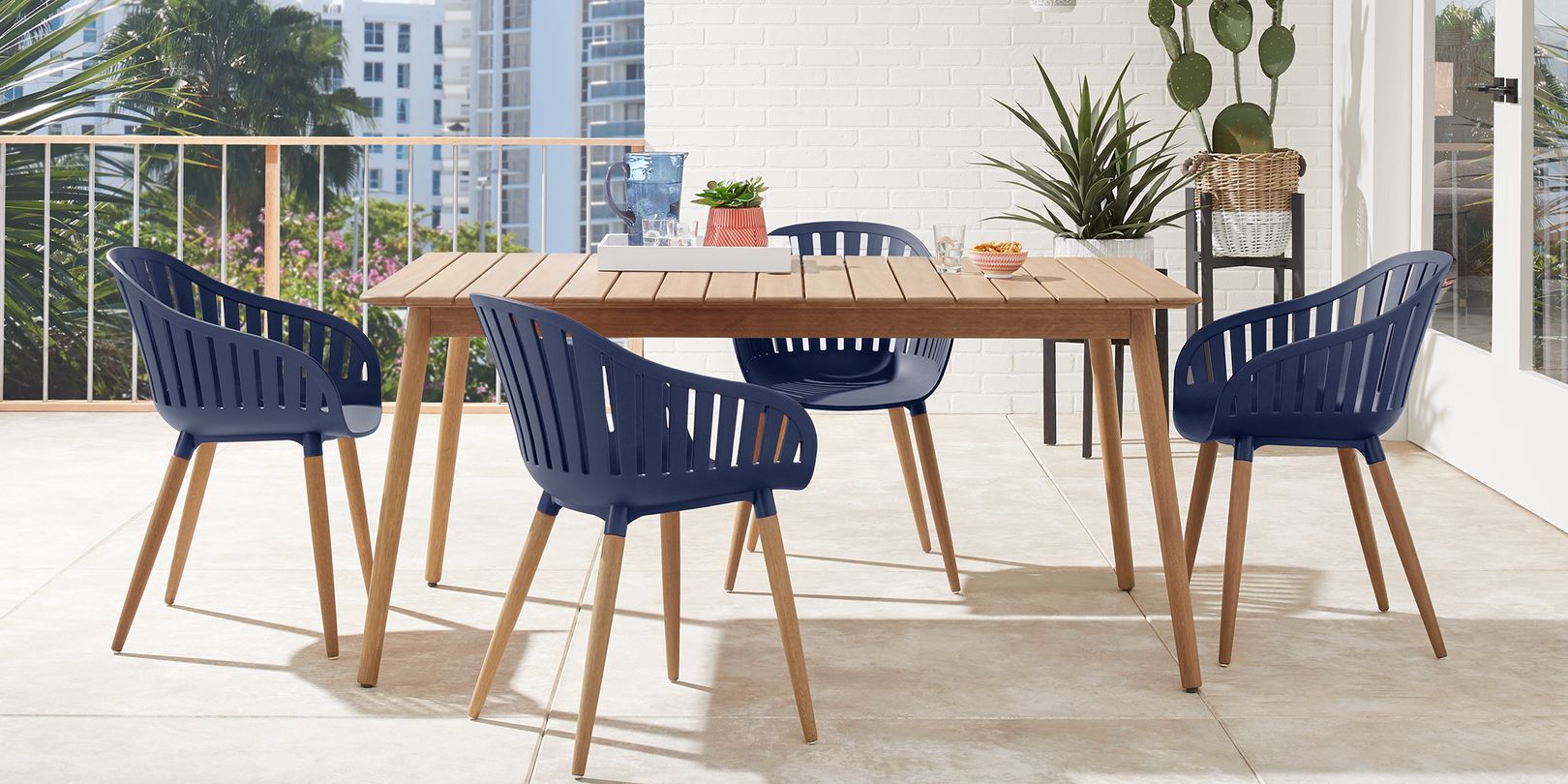 With the right furnishings, you can establish a fun, refreshing outdoor space for your little ones.
Kid-Friendly Dining and Seating Arrangements
Whether they're enjoying a fun backyard birthday party or reading a book during outdoor quiet time, your kids need a comfortable spot to eat and relax while outside. Padded benches and high-back dining chairs are excellent supportive seats for young children. You could also use a separate picnic table or surround a coffee table with low-profile poufs and ottomans to establish a designated kid's table.
For kid-friendly seating, consider a small cotton hammock or a daybed where your youngster can kick back with a coloring book or take a quick outdoor catnap. Or, add extra pillows to your L-shaped sectional to create a plush, cozy corner seat for your baby. Whatever pieces you pick, be sure to practice proper maintenance to help the wood, wicker, metal and fabric retain their comfy and sturdy feel.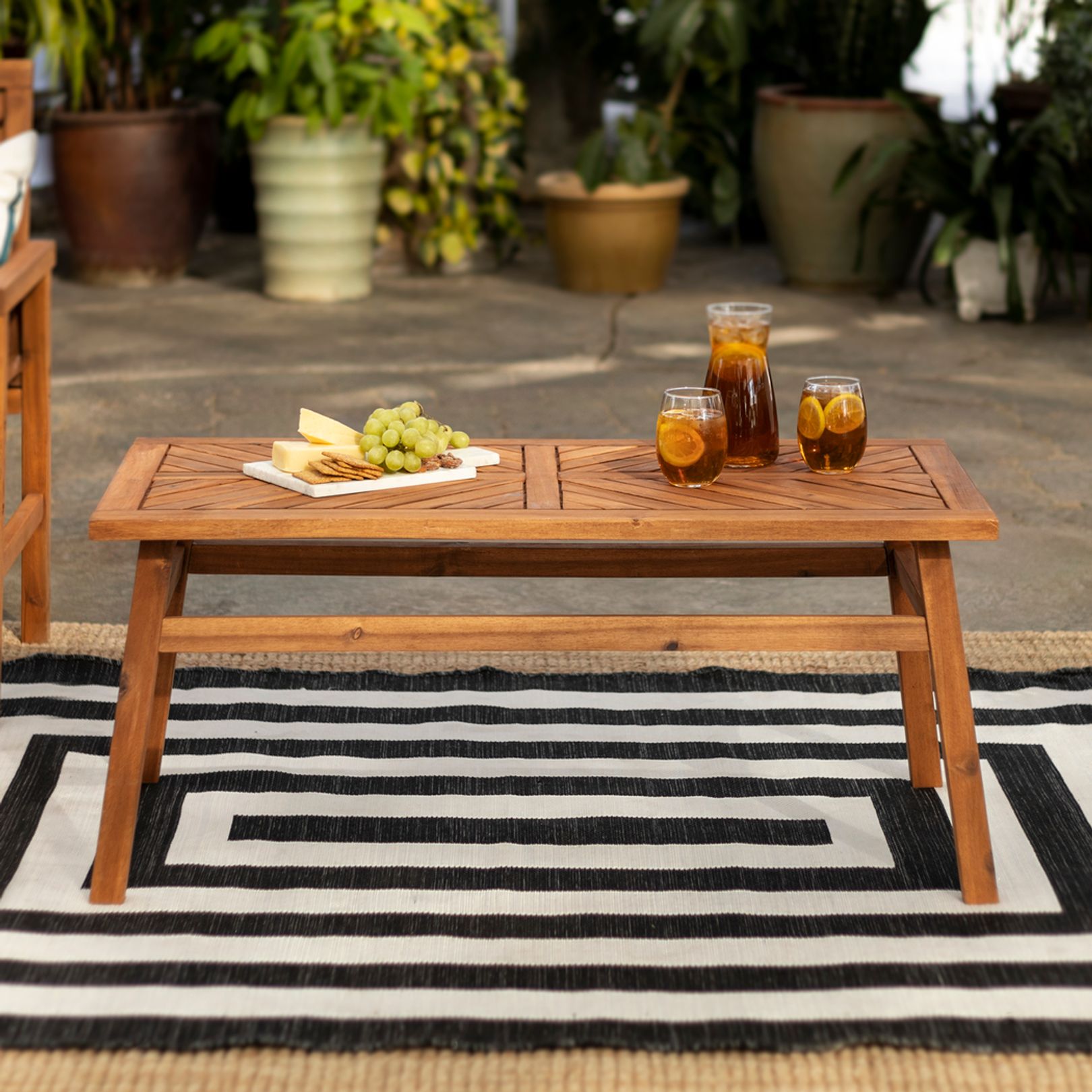 Use soft, low-profile furniture to make your seating and dining areas comfortable for kids.
How Can I Make My Patio Toddler-Friendly?
Want to encourage your children to play outside more often? Adding fun, practical pieces to your yard could be the perfect solution. Those with large lawns and patio layouts often set up jungle gyms, play tents and swing sets for young kids, as well as a volleyball court or cornhole game for their teens. Some also choose to roll out thick rubber tiles as an extra playground safety precaution.
If you're wondering how to make a small backyard fun, start by hanging up solar lanterns with red, yellow, green and blue shades to promote a playful atmosphere. You can also use an outdoor storage bin as a toy chest. Lastly, try to find a little extra room for automated features like a sound system or wind blocker projection screen so your kid can listen to music or watch a TV show while outside.
Your practical, kid-friendly patio ideas might also include 5x7 outdoor area rugs that double as plush play mats on your wooden deck or concrete terrace. Cover the space with a canopy, umbrella or other patio shade options to protect your little one from harsh sunlight. Wall art depicting your kid's favorite plants and animals makes an excellent finishing touch for their fun backyard hangout spot.
High-pile rugs and thick cushions help soften your outdoor setup for young children.
Poolside Setups for Children
Some people choose to arrange kid-friendly outdoor areas away from swimming pools. However, there are ways to establish a fun and safe spot where your little ones can play in the water. Along with your chaise lounges, towel racks and other pool house decor items, you'll need a few shelves and bins to hold all the toys and flotation devices your kids will need to enjoy themselves while they swim.
Consider setting up a lockable fence or protective privacy screen around your pool to block it off between uses. You can put an alarm on the barrier as an additional security measure if you like. Also, place extra tall chairs near the area so the adults can keep a close eye on their swimming children.
Tall bar-height chairs give you a clear view when kids play in pool areas.
How Do I Make My Garden Kid-Friendly?
Some children love to lend a helping hand when it's time to plant flowers or harvest vegetables. If this sounds like your kid, you might think about giving them a ceramic planter or steel garden box of their own. Let them decide what they want to grow and give them the seeds they need to start their garden. You can also let them pick a unique garden sculpture to add a fun flair to their planter box.
make the garden fun and cozy for younger children, set up an outdoor swing or build a bridge or slide that winds through your flower beds. Even if you're working with a small vertical garden or planter bench on your apartment patio, you can place fairy, frog and garden gnome figurines near your plants to promote a fun, enchanting vibe for your little ones.
As you can see, there are several ways to repurpose your current outdoor furnishings if you're looking for kid-friendly backyard ideas on a budget. However, you can also add new comfy furniture and decorative accents to create a fun and comfortable atmosphere for your children. Whichever you prefer, use these outdoor decorating tips to get your kid-friendly patio project underway.