Choosing Furniture for an Outdoor Breakroom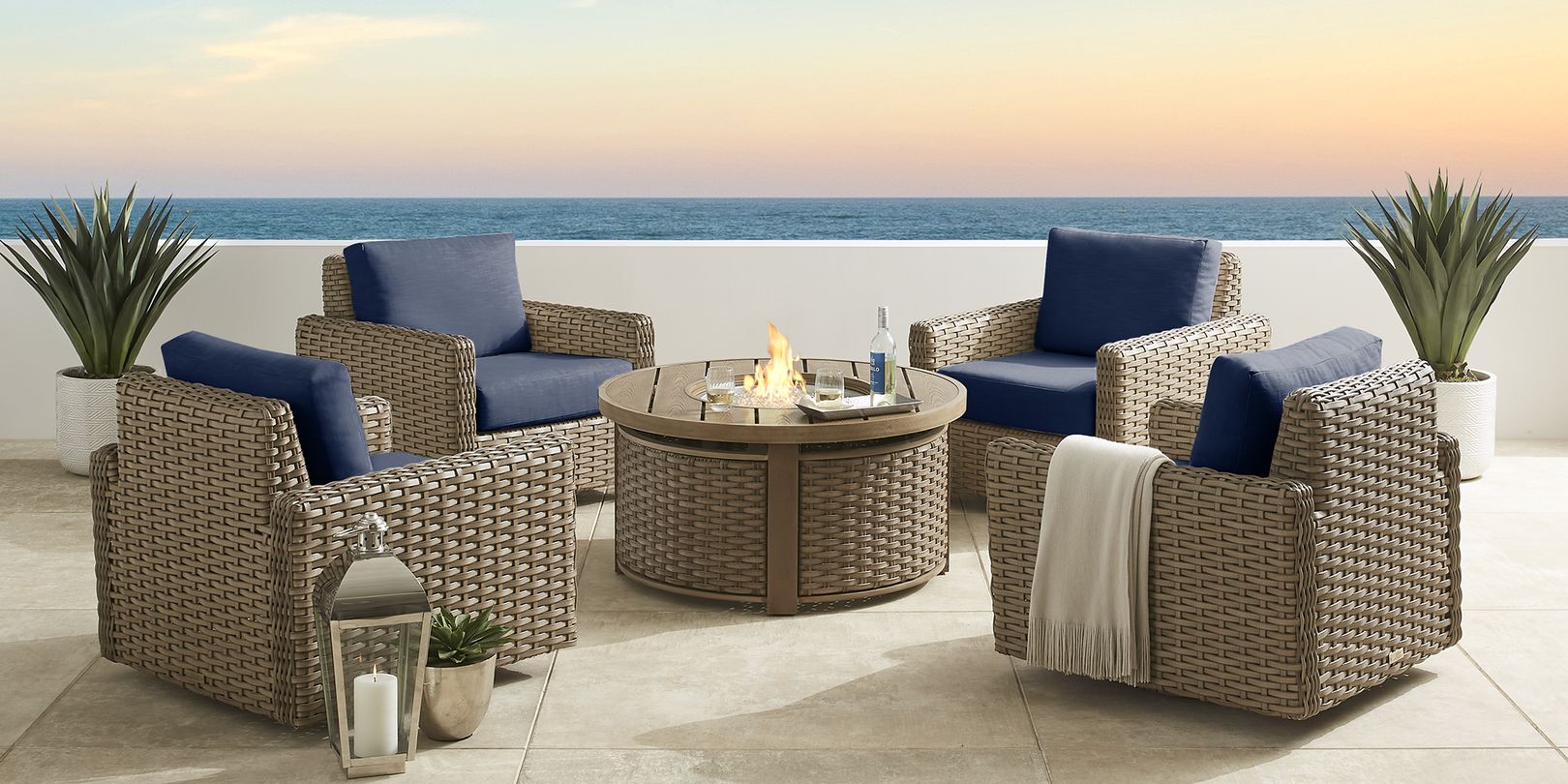 For many remote employees, spending time outside is an essential part of the workday routine. Some people take their lunch breaks on the balcony, while others may have created an outdoor office so they can enjoy the sunshine and fresh air while they work. Either way, exterior spaces provide breezy spots for workers to relax and refresh between job assignments.
If you operate your business from a traditional office setting, establishing an outdoor break area could be an excellent way to help your team de-stress and refocus while on the job. With proper planning and the right chic and comfortable furniture, you can create a tranquil, open-air break room for your employees to enjoy.
Overview
This blog offers outdoor break room tips and ideas on the following: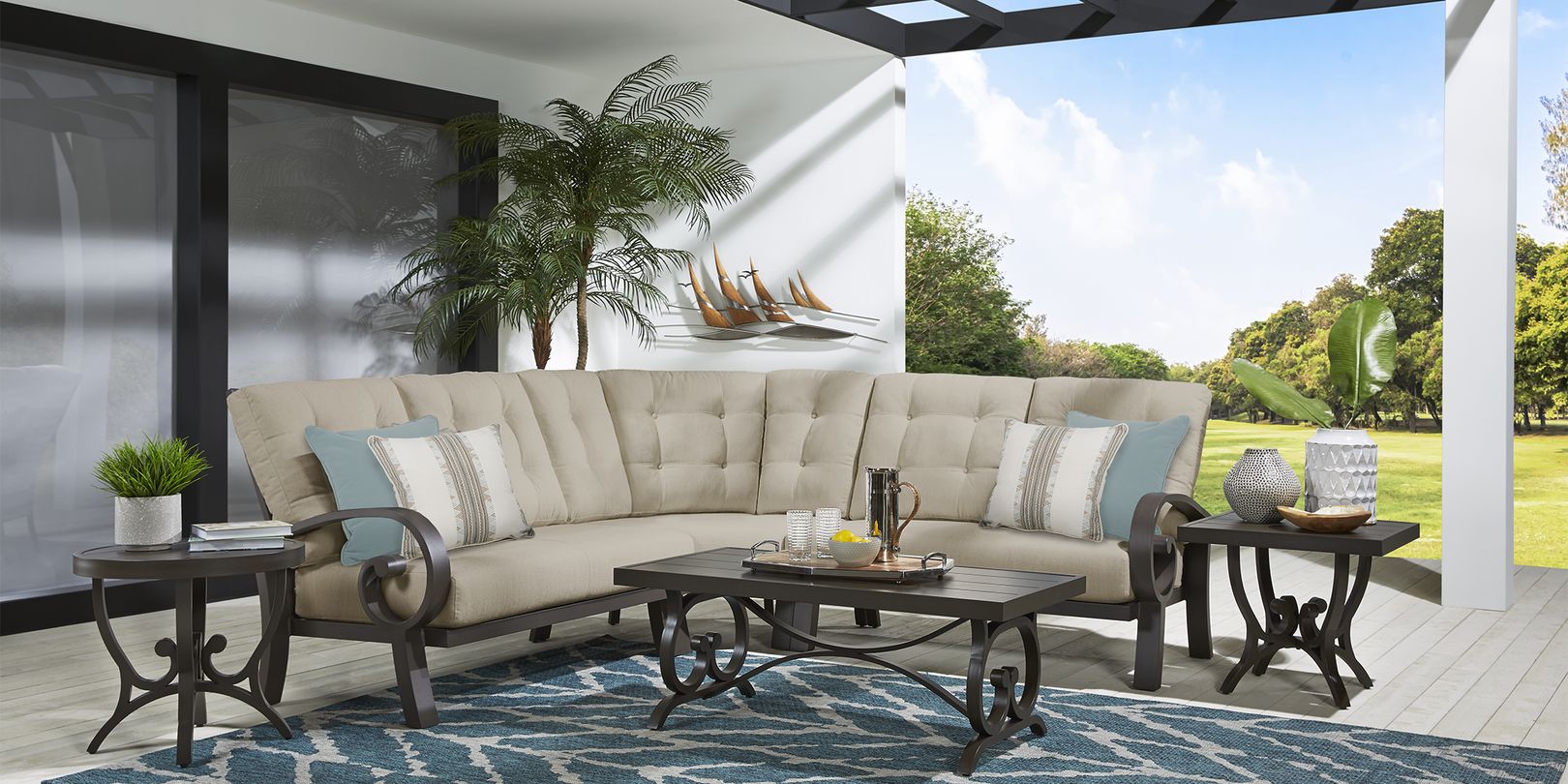 Give employees everything they need to relax with a cozy and spacious outdoor break room.
Outdoor Space Requirements
Depending on the size of your office, it might be a bit difficult to add an outdoor break room to the layout. Decide where you want to set up, then grab some measuring tape and figure out the precise dimensions of the area. That way, you'll have a clear understanding of how much room you're working with and what items you can fit within the space.
Consider the Location
Think about where you have the physical space for workers to take their breaks outdoors. Whether you work out of a single office suite or a mid-rise building in the city, plenty of options exist outside company doors. A nook outside an overhanging porch, greenspace in the parking lot or a balcony on the top floor could all serve as convenient outdoor break rooms.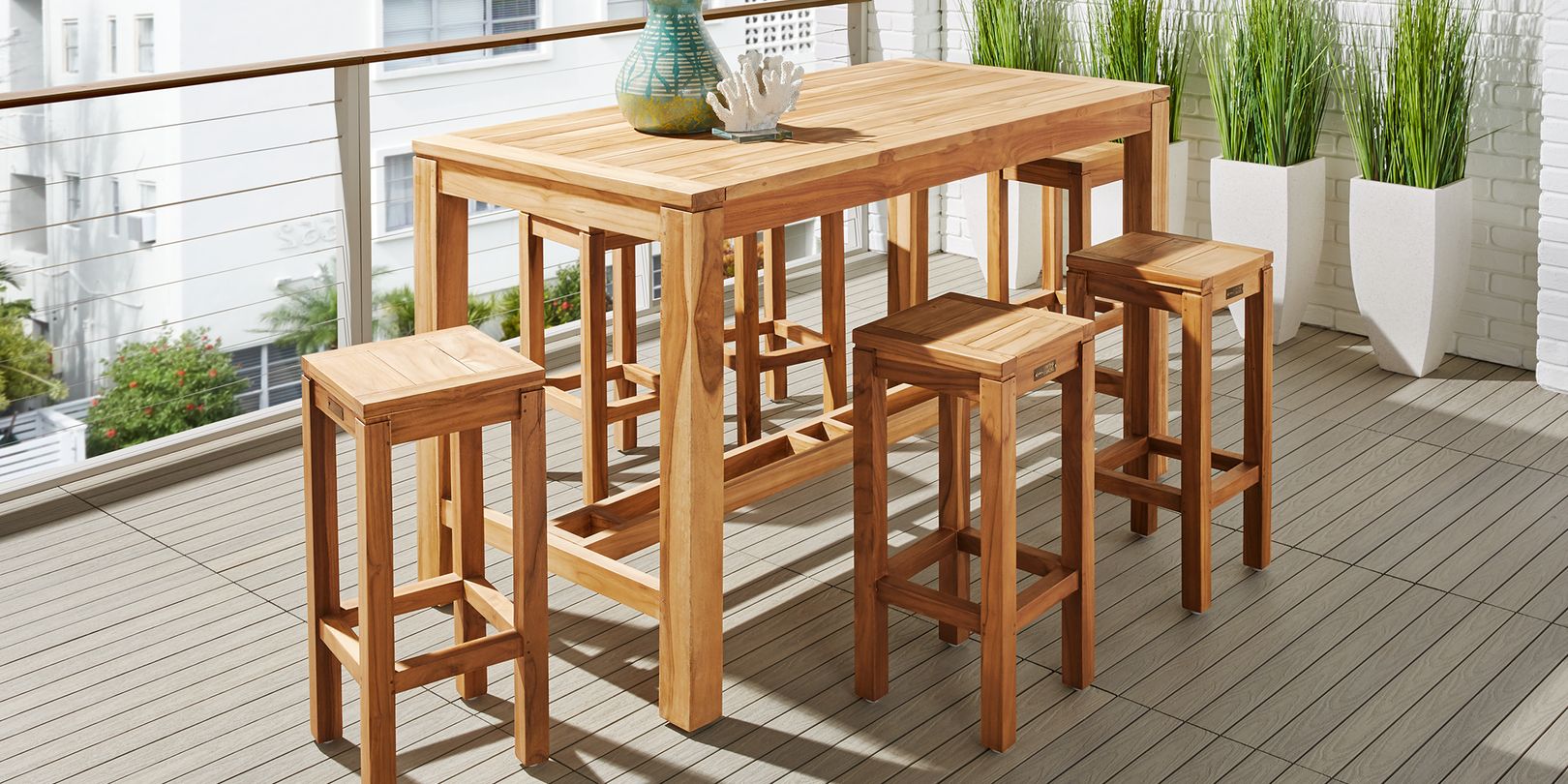 Make breaks and lunches convenient for employees using an outdoor dining set on the balcony.
Account for Each Employee
You'll also need to consider how many employees you have so you know how much furniture you'll need to accommodate everyone. For small companies, a 5-piece or 6-piece outdoor seating set might be enough. However, larger businesses might require multiple seating sets and several individual pieces to round out the look.
Outdoor Seating
Complete Seating Sets
An easy, all-in-one solution to outdoor lounging, an outdoor seating set gives your employees a stylish and comfortable spot to relax, socialize and unwind during breaks. Typically, these collections include a sofa or loveseat, comfy lounge chairs and a spacious coffee table for snacks or magazines.
Outdoor seating sets are also available in various styles to suit your theme. Choose a sleek seating set with a lightweight aluminum frame to suit the chic, contemporary vibe of your office space. Or, go for classic wicker and teak options to promote a charming, casual atmosphere in a rustic break room.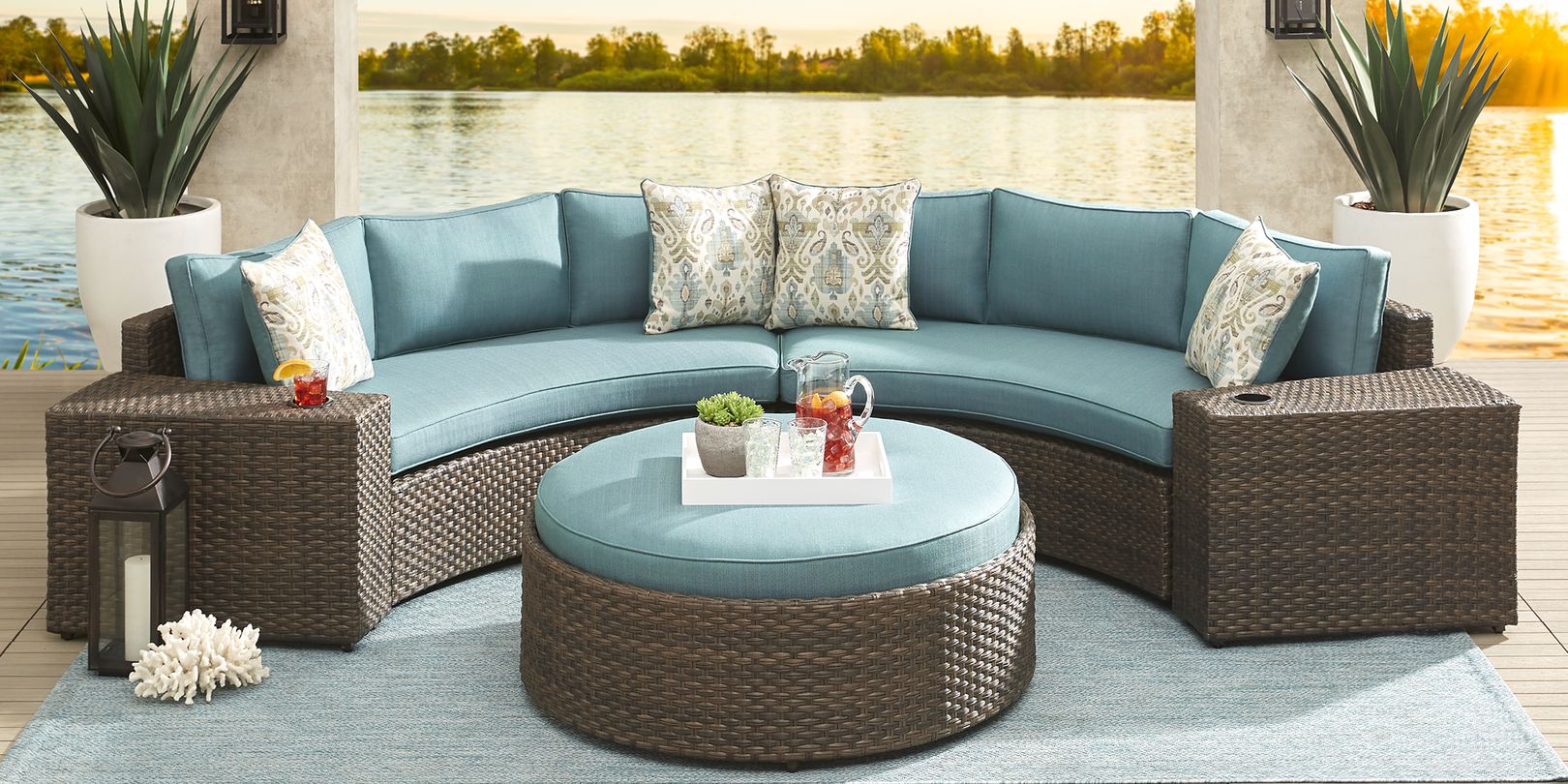 A curved outdoor sectional makes it easy for employees to gather during breaks, lunches and company cookouts.
Individual Furnishings
Want to establish a boho or eclectic design? Consider piecing your look together with a series of unique, individual furnishings. Pair your coffee table with an outdoor loveseat and club chairs. Or, save on floor space and evoke a laid-back mood with Adirondack chairs and small side tables. You can also add a practical picnic table where employees can chat while enjoying snacks and meals.
For a more luxurious seating option, consider incorporating a few chaise lounges into your outdoor break room layout. Ideal for large exterior spaces, chaises provide a spot for workers to soak up the sunshine or take a short catnap during their breaks. If you're working with a smaller setup, you can use stackable chaise lounges that take up less room.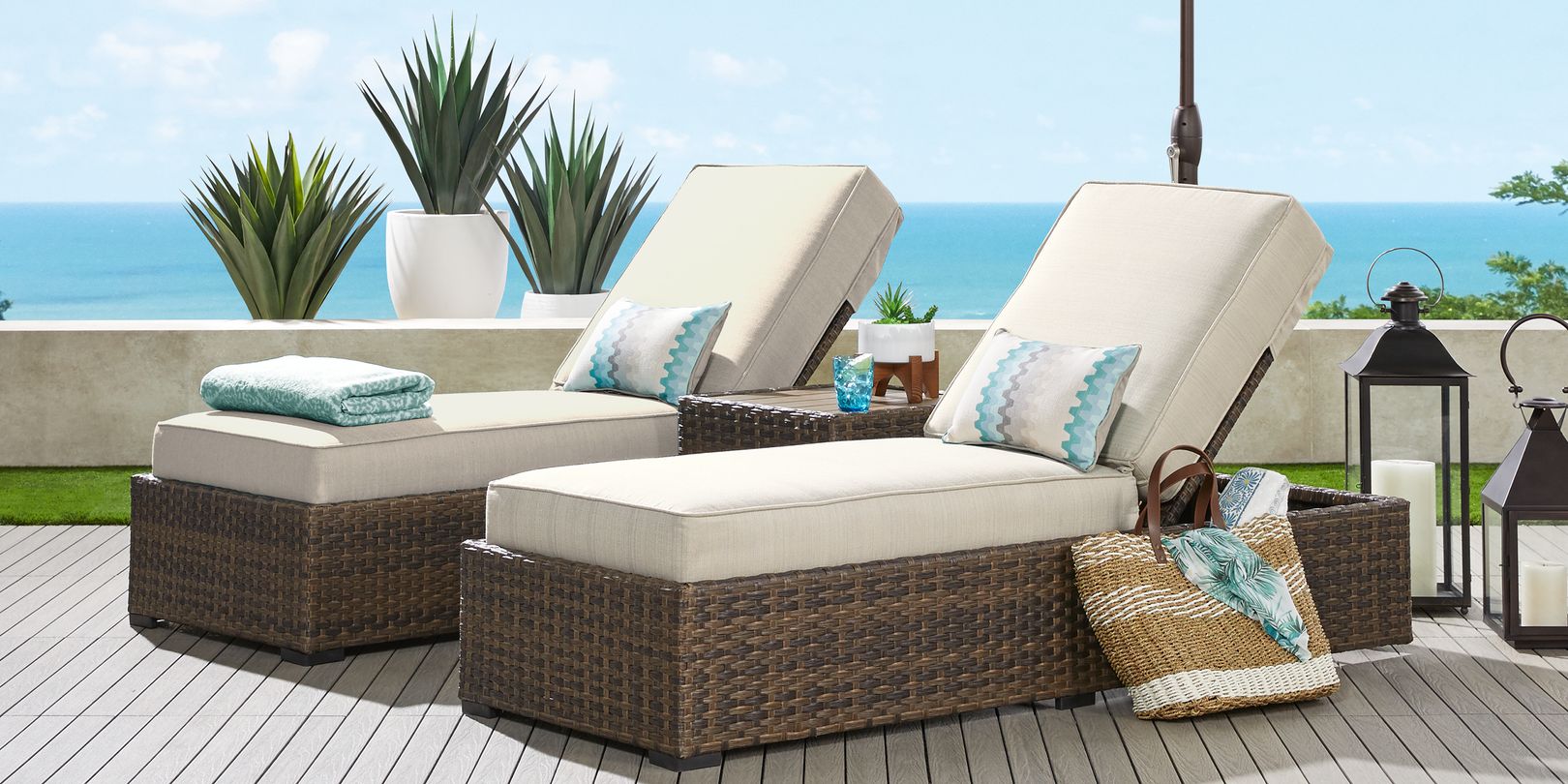 Chic chaise lounges are excellent low-profile seats for kicking back and relaxing while on break.
Outdoor Dining Sets
Outdoor lounge areas can also serve as a place for employees to have lunch or gather together for company picnics and brainstorming sessions. Again, you'll need to account for the size of your layout and the number of employees you have in order to select an outdoor dining set that works for your office.
A practical option for small companies, 9-piece outdoor dining sets offer seating for up to eight employees. If you have a large business and your break room has plenty of extra space, consider adding multiple 3-piece and 4-piece dining sets to ensure everyone has a comfy place to sit and eat.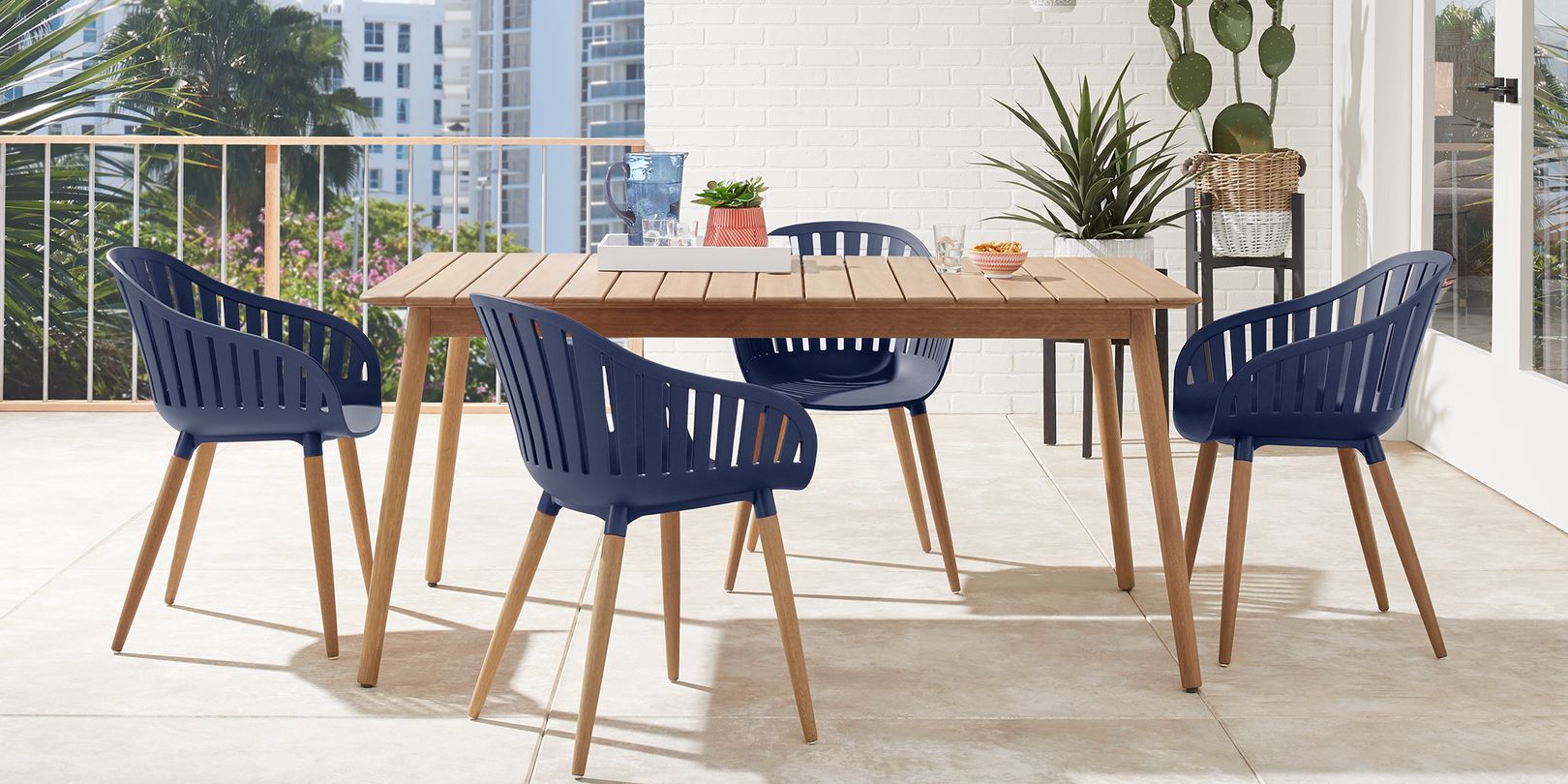 Outdoor dining sets offer employees the perfect spot to enjoy a meal with coworkers.
Outdoor Bistro Sets
Create a calm and cool cafe vibe in your small outdoor break room with a stylish patio bistro set. Using these compact table and chair sets is an excellent way to save space if you're decorating a narrow balcony or a tiny courtyard. Choose a steel bistro set in dark neutral shades for a relaxing coffee shop feel. Or, give your break room an elegant vibe using a cast-iron bistro set with antique details.
Give your outdoor break room a charming, laid-back look with a patio bistro set.
Finishing Touches for Your Outdoor Break Area
Once you've chosen all the larger items for your open-air break room, you can incorporate smaller accents to infuse the space with warm, inviting appeal. Use a few of these small patio decorating ideas to elevate your outdoor break room and provide an extra dose of comfort for your employees.
Create Cohesion
If your break room has designated seating and eating areas, use similar materials and colors across both zones. For example, if your seating set features wicker and teak elements, add a wood dining set to the mix. Or, if your dining collection sports a chic ebony finish, bolster that look using a black seating set. Approaching your design this way adds cohesion and consistency across the layout.
Add Other Practical Elements
To add even more relaxing, homey touches to the space, introduce a few of the following functional furnishings:
Firepits: Perfect for cool summer days and brisk autumn afternoons, a fire pit adds a cozy feel to an outdoor break room. Available in wood and propane options and a range of shapes and sizes, fire pits provide warmth and light for your exterior space. Try adding a square or round fire pit to the center of your break room for a striking focal point that still leaves room for other furniture.
Canopies and Umbrellas: While the main appeal of an outdoor break room is the option to step outside for some fresh air and natural light, you'll also want a space that offers shade. Consider accessories such as umbrellas or canopies for employees looking to enjoy the open air while keeping cool and comfortable.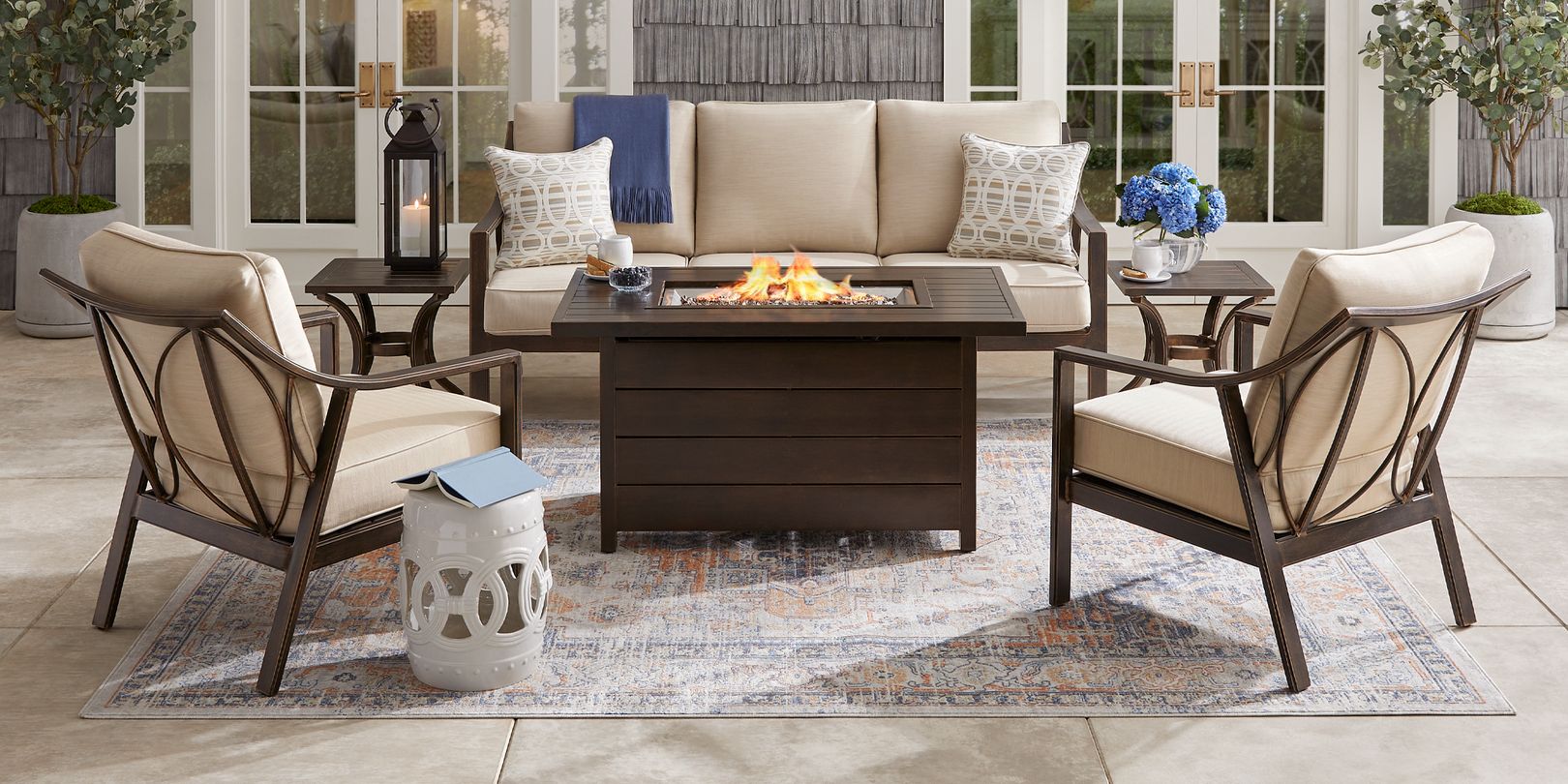 Keep employees warm and toasty with an outdoor seating set featuring a fire pit.
An outdoor break room with the right furniture can make a big difference in your employees' day. Whether they're enjoying an alfresco lunch with coworkers or just need a quick break from their current assignment, you can use this simple guide to help you create the ideal space for your workers to relax and recharge.