Minimalist Interior Design
Minimalist Living Room, Bedroom and Home Decor Ideas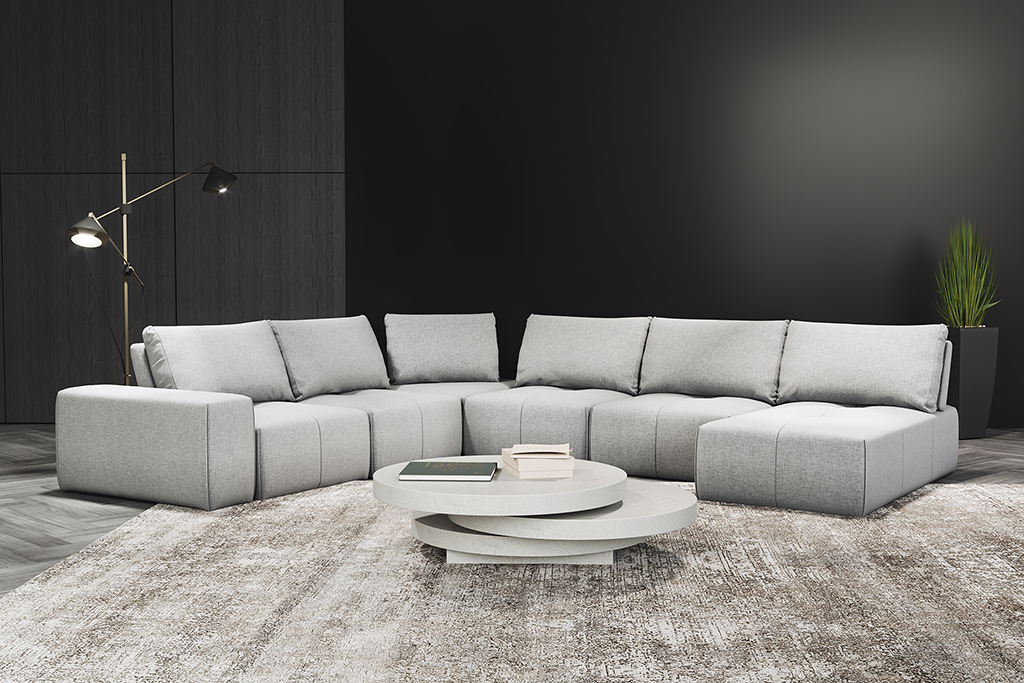 Adopting a minimalist lifestyle helps you get rid of unnecessary items that overcrowd your home. Minimalism emphasizes quality over quantity, along with letting go of things that take up excess space, time and money. By decluttering your rooms and redecorating with chic and simple furnishings, you can create a minimalist design that gives your layout an open, more organized look.
Overview
This post offers suggestions and tips about:
While some people like to fill their rooms with as many cool and eye-catching items as possible, minimalism takes a "less is more" approach to interior design. It involves using sleek furnishings and monochromatic color schemes to create simple, uncluttered spaces. Focusing on the bare essentials also keeps cumbersome items and pretty trinkets from overrunning your rooms.
It's a common misconception that minimalist homes require sparse furnishings and little or no decoration. On the contrary, many minimalist layouts incorporate focal points with stunning colors, textures and materials that liven up the room. In a crowded space, a gorgeous sofa or rug gets lost in the mix. By using fewer accents, the furniture or decor you want to emphasize takes center stage.
Switching to a minimalist lifestyle offers a wide range of practical, financial and even emotional benefits. For example, minimalist living:
Optimizes Housekeeping: Having fewer items to rearrange, dust and polish makes tidying up your minimalist layout a breeze, leaving plenty of room in your schedule for other fun and productive activities.
Saves Money: Simple furnishings often have a lower price point than more elaborate pieces, so you'll typically spend less on a minimalist look than you would on another design style. As a result, you can invest in a few high-quality pieces to bring stability and style to your home.
Reduces Stressful Clutter: It can be difficult to relax in a space that's jam-packed with bulky furniture and an overabundance of decor. Stripping your design down to the bare essentials gives rooms a calmer, more peaceful vibe.
Prioritizes What's Important: Minimalism encourages you to surround yourself with the things that matter most. With this design style, all you need is the basic essential furnishings and a few sentimental pieces.
Minimalist designs center around convenience and functionality. Sleek silhouettes and moderate decoration make it easier to focus and relax.
Challenges of Switching to Minimalism
Although there are many advantages to designing a minimalist home, decluttering and refurnishing your space can be difficult. Beginner minimalists are likely to struggle with the following obstacles:
Feeling Overwhelmed: It's hard to know where to begin when decluttering an overcrowded home. Commit to getting rid of one furniture or decor item a day to make the transition less stressful.
Finding Time to Declutter: Sorting through all of your possessions can take a lot of time, especially if you have a hectic schedule filled with work and household activities. Discard broken and unused pieces first to speed up the process, then spend roughly ten minutes a day clearing clutter out of your cabinets and console table drawers.
Accepting Empty Space: Since furniture and accents give your home a well-loved, lived-in look, you may feel like something is missing in a new, clutter-free layout. However, it's important to remember that your minimalist space has everything you need and that the remaining pieces have more significant meaning than the ones you've sold or donated.
Suppressing the Urge to Shop: Collectors and shopaholics might have a harder time committing to a minimalist lifestyle than others. Think of this transition as an opportunity to break your habit of buying new furniture and home accents on a whim. Focus on quality over quantity so that each piece in your home has practical or sentimental value.
Stripping out the clutter in your home in favor of a minimalist approach can be challenging, but you'll come to appreciate the simplistic design and newly opened space.
Once you decide to make the switch to a minimalist look, it's time to start the process of decluttering and redesigning your layout. Use the following steps as a guide for clearing out your space and creating a beautiful minimalist design for your home.
Step 1: Identify Your Reasons for Choosing Minimalism
Some people switch to minimalism to make better use of their floor space, while others may want to cut back on spending. Whatever your motivation, remember why you're making this change whenever the process gets difficult or frustrating. Write down your reasons and review them often so you can stay on track when designing your minimalist home.
Step 2: Set Realistic Goals
If you try to change up your design too quickly, you may get burned out and abandon the project. Make a plan and set attainable goals for your minimalist design to avoid getting overwhelmed. Tackle one room at a time by decluttering your entryway, bathroom or home office first, then move on to the next area until your minimalist look is complete.
A large sectional provides the same comfort as a full living room set while taking up significantly less space overall.
Minimalist Scandinavian style combines simple shapes, cozy textures and light colors to create an environment that's functional yet calm and inviting.
Step 4: Declutter Your Space
For some people, the decluttering process can be the most difficult part of switching to a minimalist design. Start by designating several boxes or bins for items you want to keep, throw away, donate, sell or repurpose. Tag larger items with the same labels. By using this approach, you'll realize quickly how many unnecessary things you own and figure out which pieces mean the most to you.
After you've gotten rid of the excess clutter in your home, you get to reincorporate the furniture and accent pieces from your "keep pile" back into your new layout. Check out these minimalist room ideas for establishing a chic yet simple design.
Minimalist Decor
Most of the decorative accents you add to your layout should serve a practical purpose and echo the simple style of your minimalist furniture. Lay down a gray or white rug for extra softness underfoot, then set up black floor lamps and sconces to illuminate the room and free up floor and table space. Use a modern bookcase and a small modern TV stand to hold your novels, photos and media devices.