Designing an Accessible Backyard
Accessibility features like ramps, elevators, railings, automatic doors and Braille signage assist people with disabilities when they are out and about. While these improvements are common in most public spaces, residential areas often lack these necessary elements. However, all it takes is a few modifications to create an accessible design for your home. If you live with someone who has a disability, your home probably has everything you need to accommodate their auditory, visual, sensory or mobility issues indoors. But what about your garden or
deck
? Outdoor layouts can be difficult for people with disabilities to navigate, but adding universal design elements can potentially help keep everyone safe and comfortable while outside.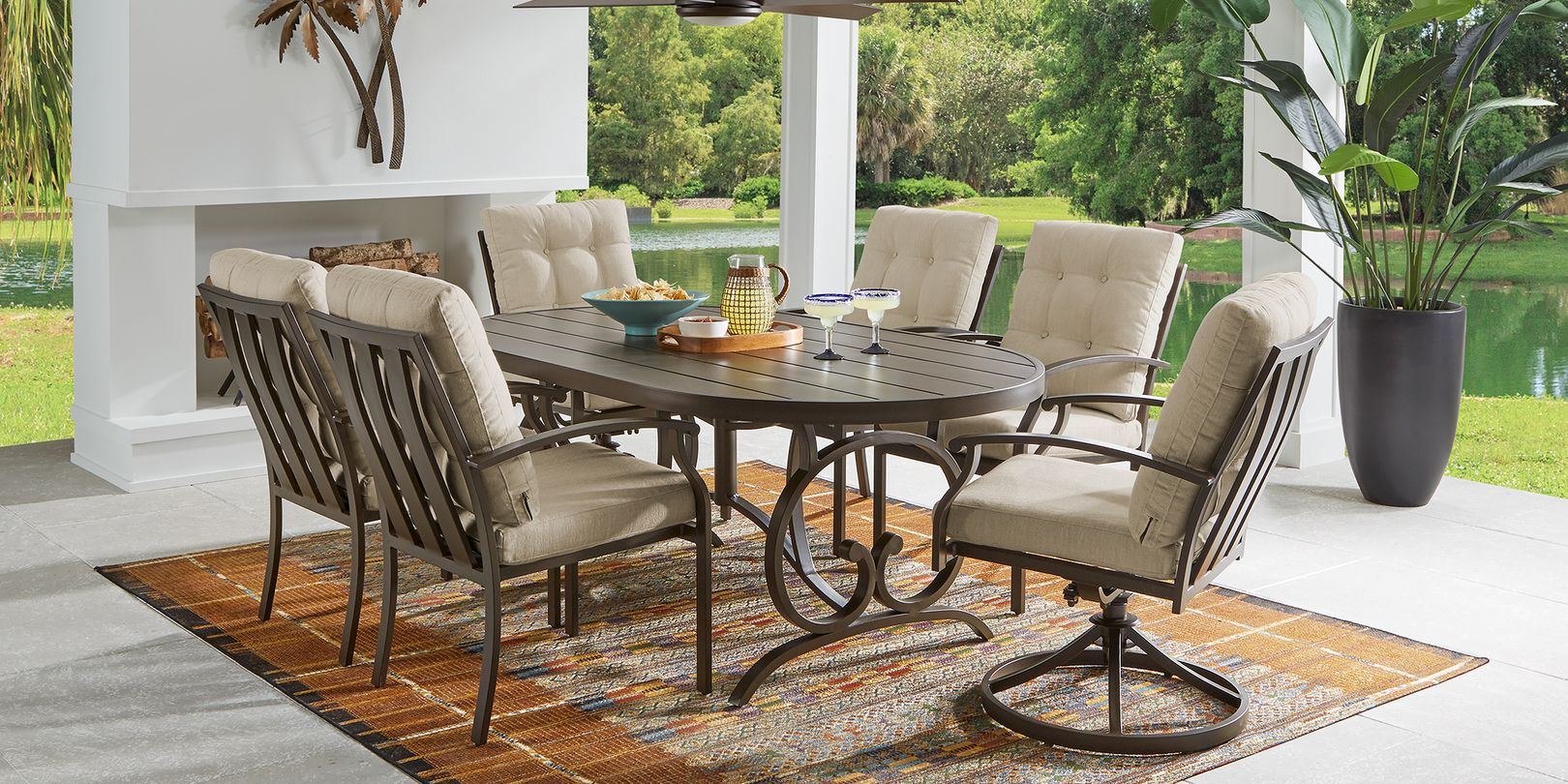 With the right planning and setup, achieving a more accessible backyard is possible.
Overview
This post will provide suggestions and tips about:
Outdoor Structures
One crucial step in applying universal design to your outdoor spaces is adjusting the architecture. Reworking the landscape and adding new structures can help to make the area more approachable for your family and guests. Map out your design to make sure you have enough room for all the changes you want to make, then choose the most beneficial features for your backyard.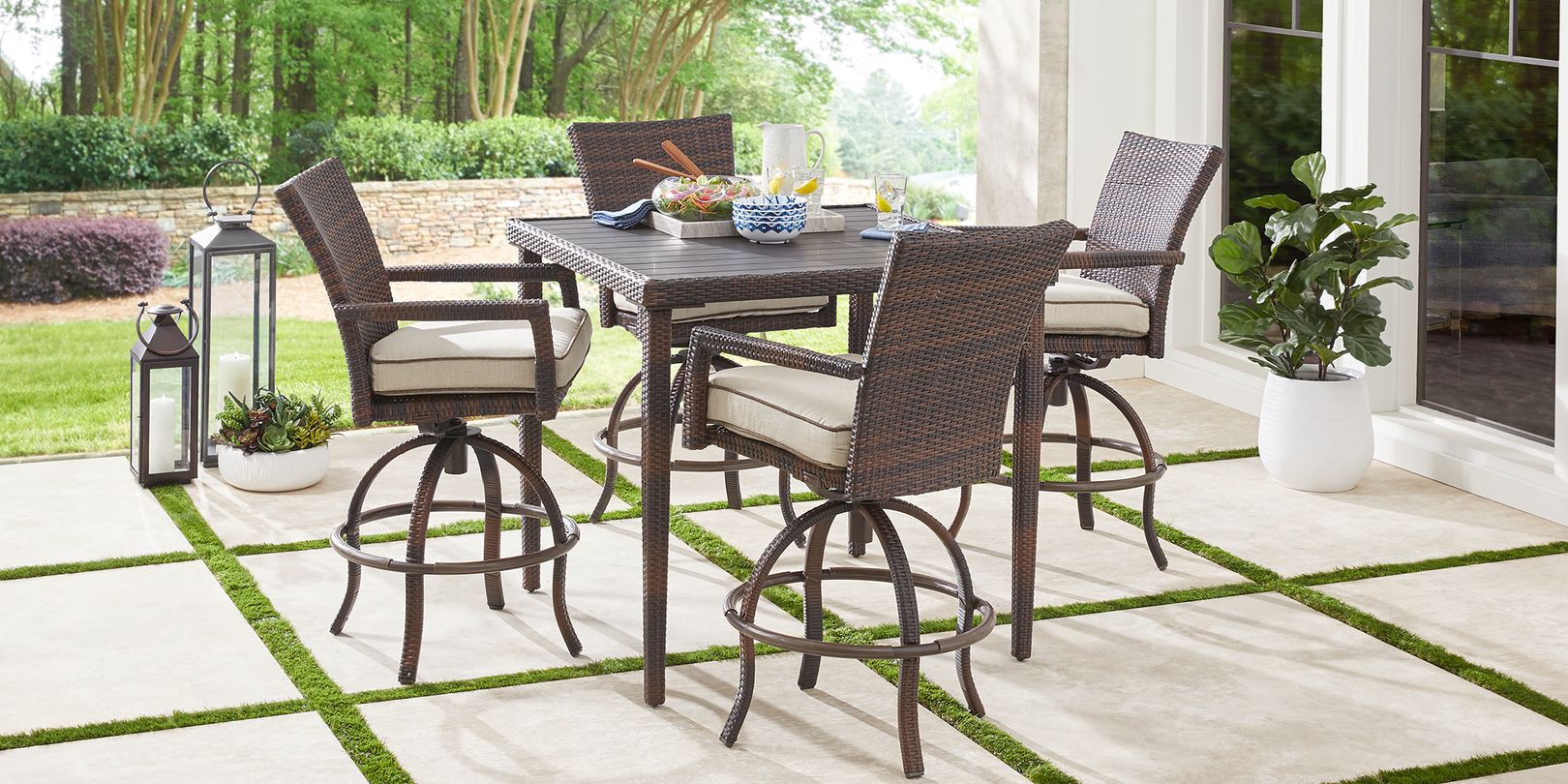 Incorporating different structures and textures can make navigating and enjoying your backyard easier.
Paths
Decide which type of path best suits your family. Paved walkways are smooth and level, making them an excellent option for people who use wheelchairs, walkers and canes to get around. Self-binding gravel is firm underfoot and may provide a stable surface, while rubber paths can potentially help prevent slips and falls. You can also customize paths with size adjustments and extra features. Make sure walkways are wide enough to give wheelchair users plenty of elbow room as they enjoy their surroundings. If you're designing a backyard for a blind family member, consider setting up textured
wall decor
and lawn sculptures along the path as orientation and mobility landmarks.
Mounted decor can help blind individuals get their bearings as they navigate your backyard.
Ramps
Ramps are essential for helping wheelchair users get into and out of the house independently. They may also make it easier for older adults and those with mobility issues to avoid tripping on tall steps. You can install a ramp right at your doorstep or set it up beside the stairs to lead from the landing to the lawn.
Fences
Good fencing offers privacy and may help prevent stray animals from entering yards. Fences also provide a physical barrier that can protect your
pool area
and discourage curious kids from wandering as they play outside. Depending on your needs and budget, there are different types of fences that you can select for your accessible backyard:
Wooden Fences: Cedar, teak and redwood fences come in different textures depending on which type and finish you choose. If necessary, you can sand, stain and refinish the wooden planks to make them smoother.
Metal and Chain-Link Fences: Chain-link and metal fences are a cost-effective choice but may offer less privacy than other options since you can see through them. When selecting this type of fence, make sure that the metal bars are close together and tall enough to discourage small children from slipping through or climbing over them.
Vinyl Fences: Vinyl fences are another option you can choose to section off the various areas of your backyard. Many people select striking white posts to create a traditional white-picket-fence look. However, if this reflective shade creates an uncomfortable glare, you can add a fresh coat of gray, beige or navy blue paint to help tone things down.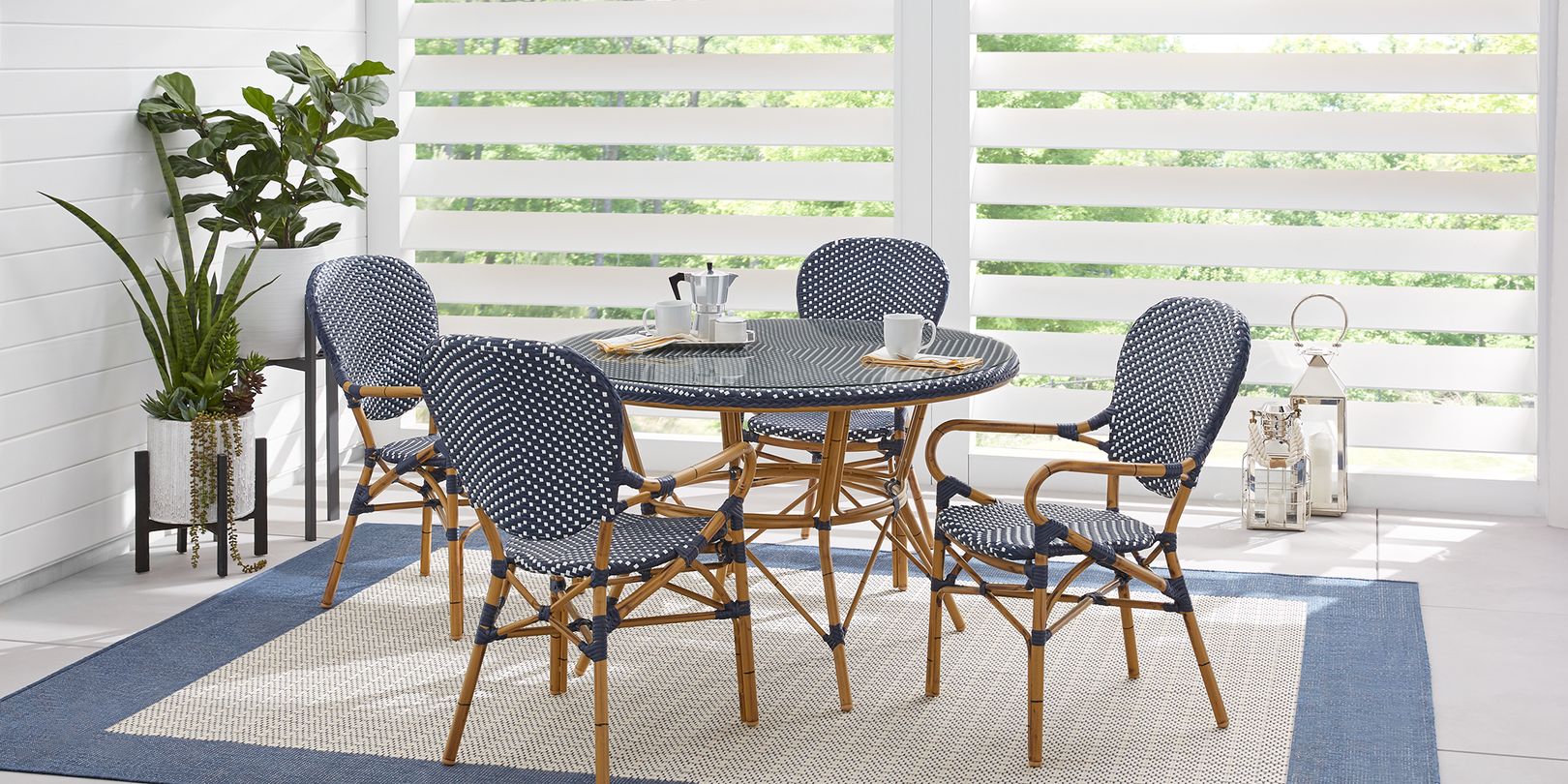 Fences can provide additional protection and style for your backyard.
Accessible Seating Areas
Your
patio layout
will also need sturdy, comfortable furnishings that follow universal design rules. Deck,
porch
and terrace setups need to be free of tripping hazards and spacious enough for everyone to move around freely. Once you've established safe walkways and adequate spacing, add practical and stylish furniture to create a cozy spot for outdoor relaxation. Selecting convenient
seating
with functional features ensures that your backyard setup is practical and accessible. When
buying patio furniture
, consider items like
recliners
and lift chairs to help people with mobility issues sit and stand safely. Choose
chaise lounges
so wheelchair users can kick back and enjoy the sunshine and place
benches
in the yard so people can sit and rest between activities. When picking
sofas
,
sectionals
and
full seating sets
for your patio, it's also important to select pieces with the right materials. You can use heavier
wooden
and
wrought iron
furnishings to establish a predictable, long-term layout. Or, outfit the space with lightweight
metal or wicker
options if you plan to rearrange the furniture from time to time.
Sunbrella
is also a durable option.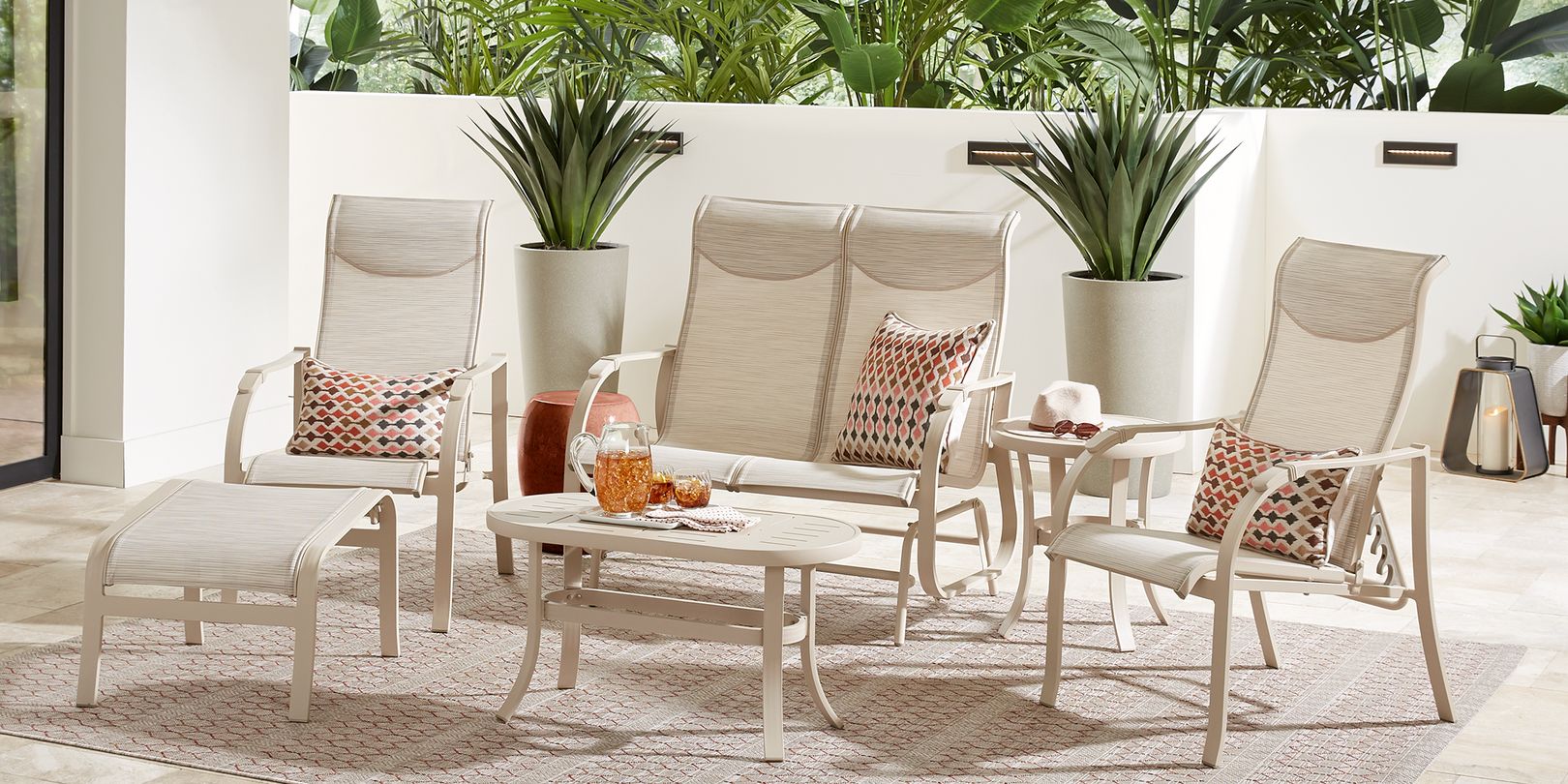 Lightweight furniture is a smart option for those who want to change up their patio layouts every once in a while.
Lighting
Proper
patio lighting
can make it easier for everyone to enjoy backyards and gardens. You can
decorate your patio with lights
such as
sconces
and
table lamps
to potentially help people see better after dark. Line walkways and garden paths with
lanterns
to light the way for evening walks. To accommodate sensory sensitivities, try
solar lanterns
and string lights for a softer glow.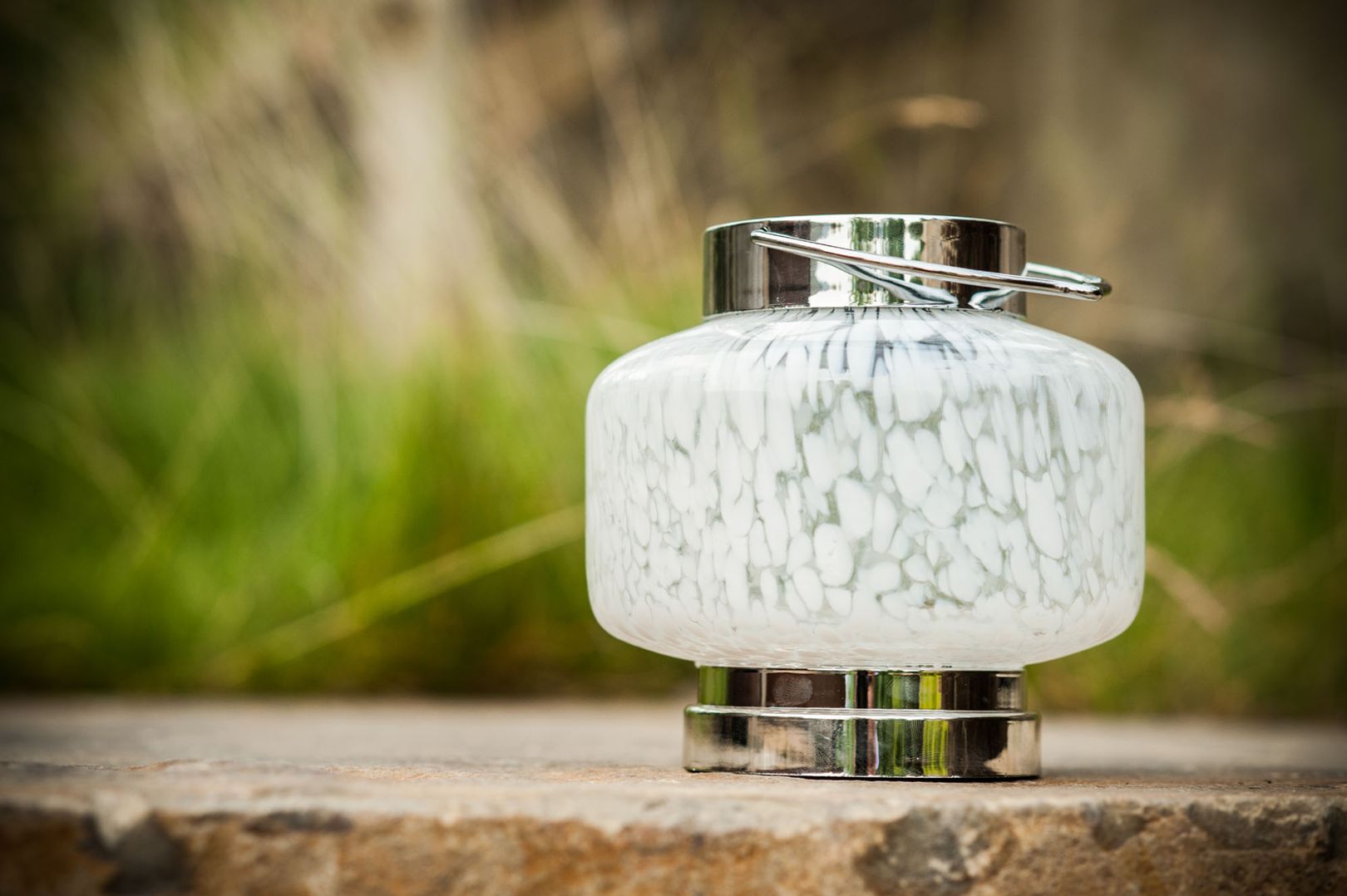 Adequate lighting is an essential element of universal design.
Gardens
Wanting to add vibrant color and refreshing appeal to your accessible setup? A lush flower or vegetable garden may be the perfect solution. Try some of the following tips for setting up beautiful garden areas that everyone can enjoy.
Create Contained Gardens: Rather than choosing a patch of earth and planting seeds in rows, use a different planter or garden bed for each type of flower, herb or vegetable. That way, people with visual disabilities may differentiate between plants if needed.
Raise Your Flower Beds: Set flower boxes on a table so people can work with the plants from an upright, seated position rather than having to stoop down or bend over. Choose a picnic table with attached seats, or keep a chair or bar stool handy during longer tasks like pruning or harvesting. You could also use a console table and stow gardening tools on the lower shelf for easy access.
Use Adaptive Gardening Tools: Arthritis, tremors and other disabilities that affect motor skills require modified gardening tools that are lighter and easier to hold. Pick lightweight aluminum pieces and specialized tools that can are easier on the hands and wrists.
Kid-Friendly Designs
Adding sensory-friendly furniture to your backyard can help make spaces comfortable for kids. Decide which
furniture material
would be best for keeping your touch-sensitive child cozy while playing outside. Use plush cushions,
throw pillows
and
outdoor rugs
so kids can choose what makes them comfortable. Neutral
gray
,
beige
and muted
blue
pieces may also promote a calm atmosphere.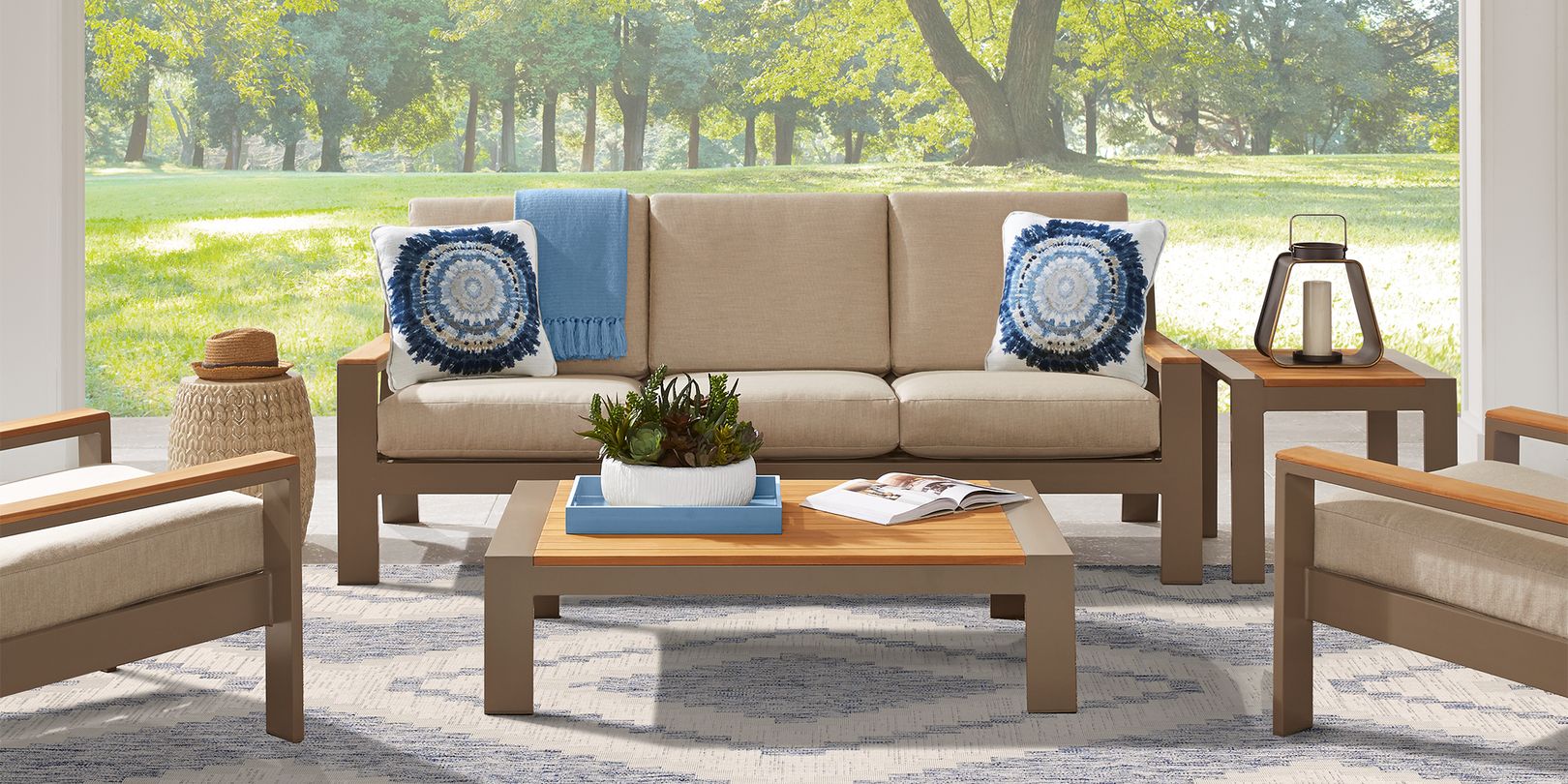 Subdued colors can help promote a relaxed atmosphere within your backyard.