How to Prepare Your Patio for Winter
When winter rolls around, people often start preparing their patios for the off-season. Generally, this process includes bringing potted plants indoors, cleaning the gutters and putting away lawn games and pool toys. Caring for your outdoor furniture is another essential part of the winterization process, so you'll need to take the right steps to protect your furnishings during this season.
Overview
Check out this article to discover practical tips for: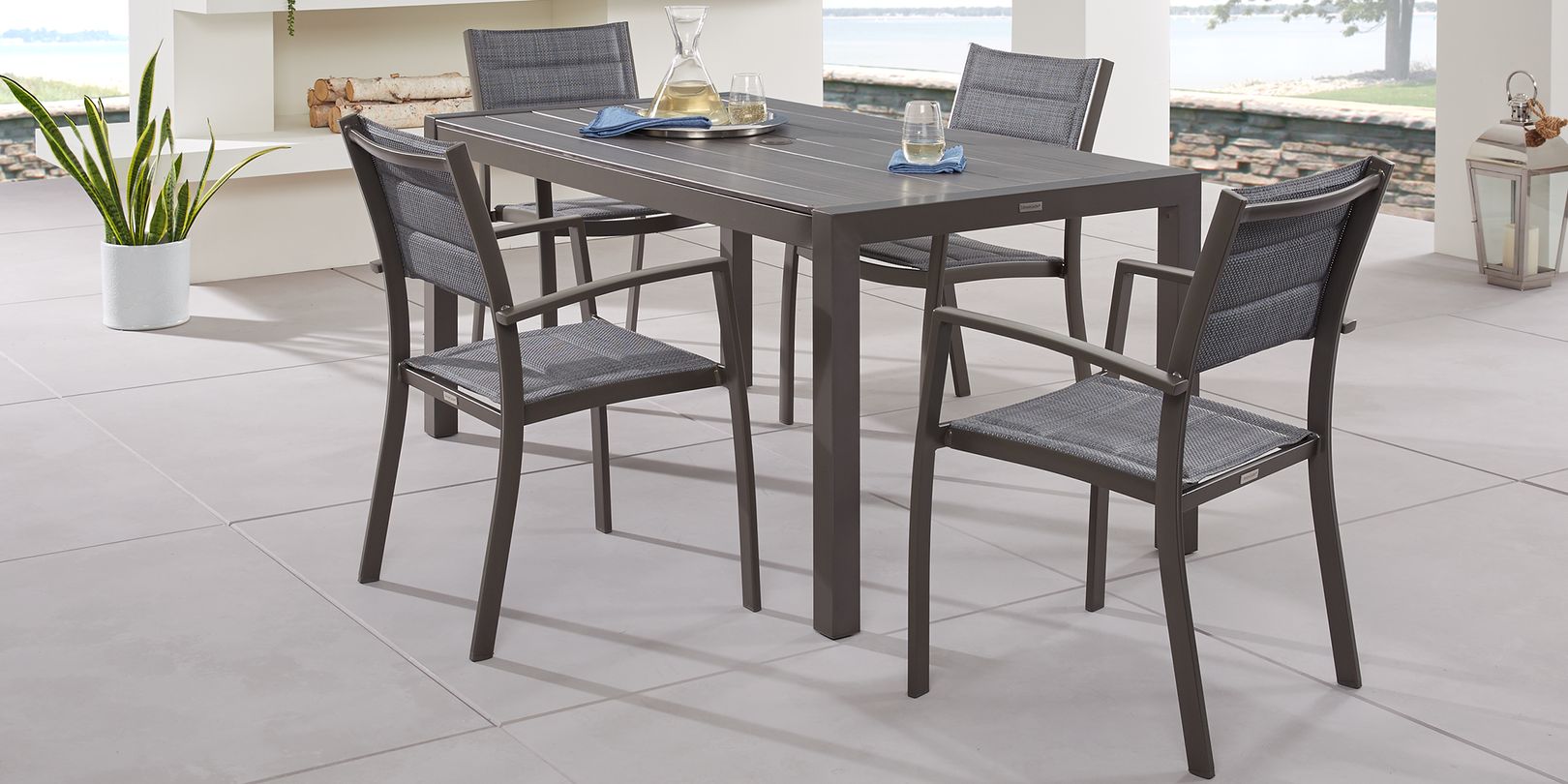 Winterizing your patio helps protect your outdoor furniture from the elements.
Winter Maintenance for Outdoor Furnishings
Proper maintenance is crucial when it comes to keeping your patio furniture in peak condition. Performing these tasks as winter approaches is a smart way to add an extra layer of protection before putting your furnishings away for the season. Whatever outdoor furniture materials you're working with, you can take the following steps to prepare your setup for the winter months.
Step 1: Clean
Dirt and moisture that sits on your furniture surfaces for several months can eat away at the finishes and lead to rust or mildew. Taking the time to deep clean your patio furnishings can help prevent these potential issues during the winter months. Use the proper cleaning agents for your wooden, metal and wicker pieces and follow manufacturer directions when cleaning your outdoor furniture.
Teak Outdoor Furniture Cleaner
Step 2: Care
Next, you'll want to apply a layer or two of sealant to give your outdoor furnishings a protective winter coat. Oils and waxes seal your furniture finishes and help keep dampness at bay, so this step is essential for those who experience cold temperatures, frost, heavy rain and snow in the wintertime.
Step 3: Cover
Lastly, it's important to use patio furniture covers to shield your outdoor seating and dining arrangements from the elements. Although many people drape a simple trash bag or tarp over their furnishings, fitted covers featuring tough fabrics and heavy-duty ties can usually hold up better against strong winter winds and damp weather.
Patio furniture covers may help protect your furnishing from winter weather.
Choosing Winter Storage
Once you've finished prepping your patio furniture for the winter, it's time to stow it away until you're ready to use it again in the spring or summer. Outdoor storage might be fine for some furnishings, provided you keep them covered for the duration of the season. However, you may need to bring other items inside to protect them from the elements.
Outdoor Storage
Depending on where you live, you may be able to keep your furnishings outside all winter long. Those living in warmer climates can leave their outdoor seats and tables on the patio after cleaning and applying sealant to each item. Even if you live in a place with mild winter temperatures, you can usually keep your covered aluminum, teak and rattan furniture frames outside.
Indoor Storage
As a general rule, you should keep plastic pieces and fabric items like pillows, rugs and seat cushions indoors for the winter, especially if you live in a colder region. Putting these pieces in a garage, shed or basement can prevent dampness from soaking into the material and ruining your outdoor upholstery. It might also keep pests from burrowing into your furnishings to escape the cold weather.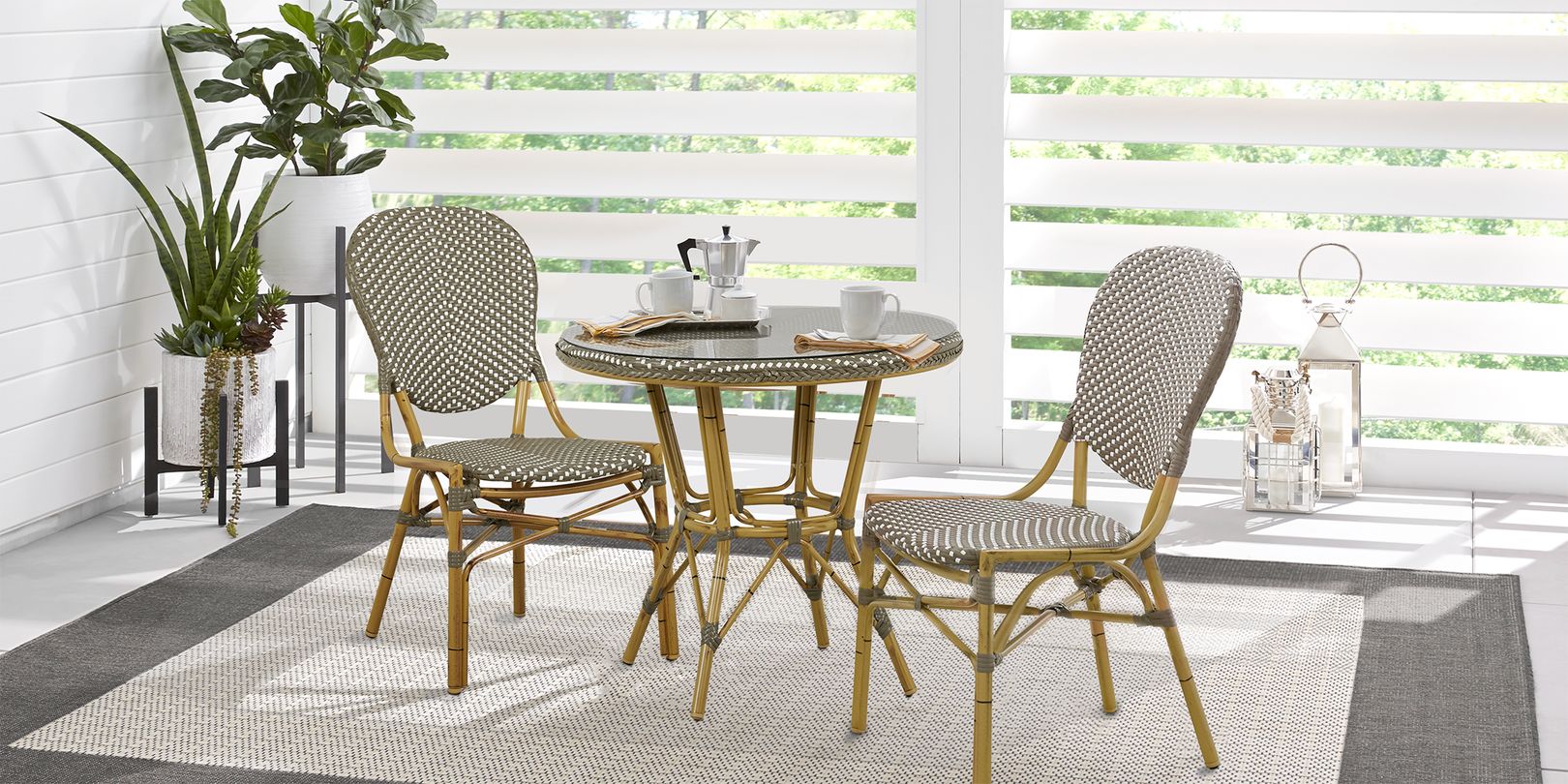 A heated basement, enclosed sunroom or indoor storage unit can protect your patio furniture from frost damage.
Additional Winterization Tasks
Now that all your outdoor tables, chairs and sofas are safe in storage, there are a few more steps you'll need to take to complete the winterization process for your patio. Use this checklist to get your backyard, balcony, deck or terrace ready for the off-season:
Pack Up Patio Accessories: Gather your outdoor light fixtures, privacy screens and decorative pieces like wall art and wind chimes and place them in a storage bin for the winter. You'll also need to put away your pool toys and patio umbrellas and bring your planters and garden sculptures inside.
Clean the Layout: Sweep your outdoor floors to get rid of cobwebs, dirt and dead leaves. It might also be a good idea to hose off your wooden deck or stone terrace to ensure the layout is as clean as possible.
Tend to Your Drains and Gutters: Leaves and debris in your gutters can become homes for birds and rodents, while the stale water in the drains can freeze and damage the structure. Be sure to clean these areas thoroughly before the first frost.
Winterize Your Pool Area: If you have a swimming pool on your property, you'll need to stow all ladders, chaise lounges, filter baskets and accessories inside your shed or pool house. Follow the manufacturer guidelines for draining the filter and balancing the water chemistry before covering your pool.
Close Your Fire Pit: Depending on whether you have a gas or wood-burning fire pit, you'll need to clean the soot and firewood out of the unit or bring the propane tank indoors for the winter. Be sure to cover your fire pit with a table topper, tarp or patio cover as well.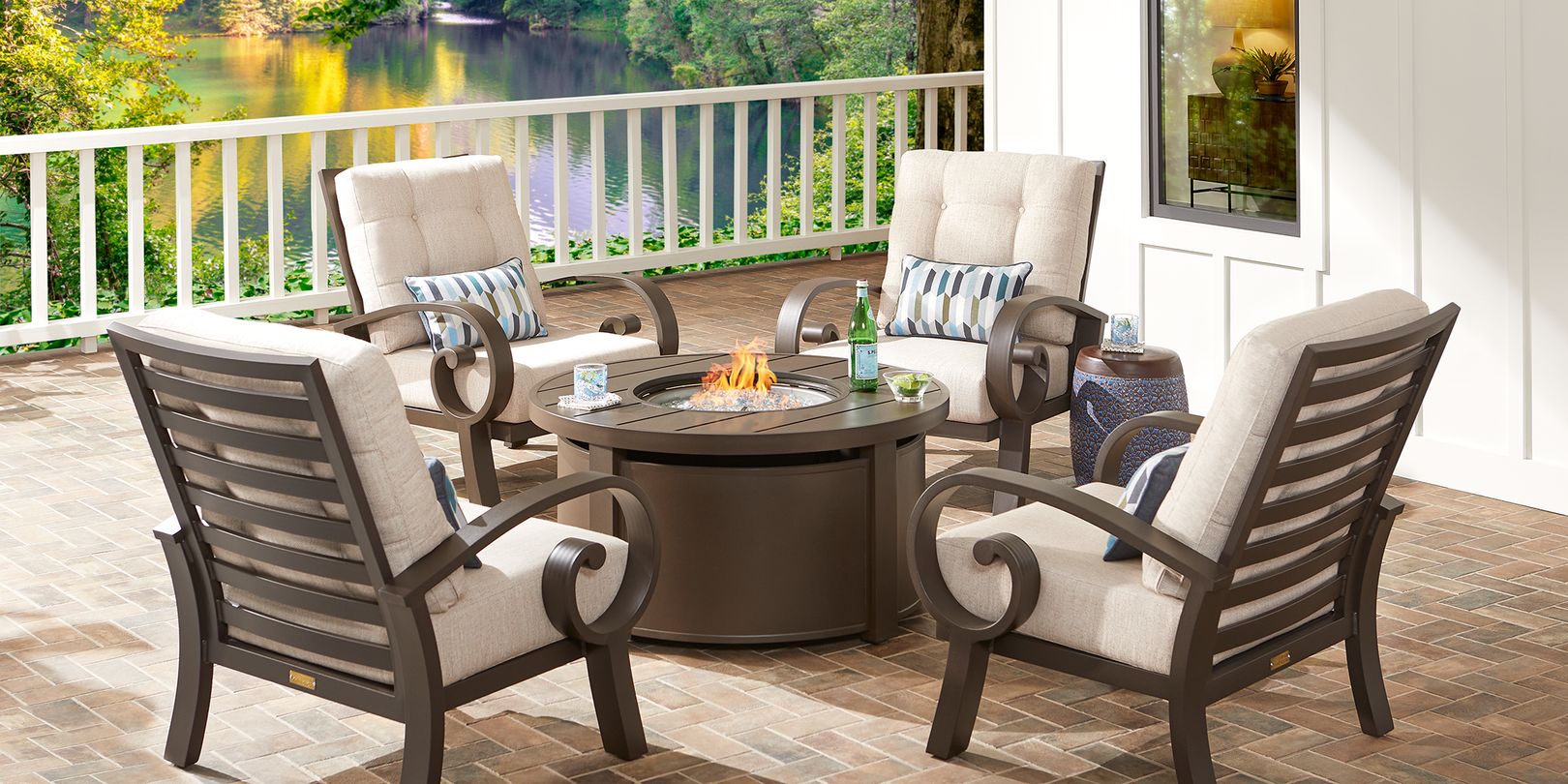 Clean and cover outdoor appliances before winter sets in.
Even though preparing a patio for the winter can seem like a huge, daunting task, these winterization tips make an excellent guide for tackling this important project. Try to start the process around late autumn to ensure you have everything done by the time winter arrives.