Home Fall Decorating Ideas
Add Coziness with Fall Color Schemes, Patterns and Textures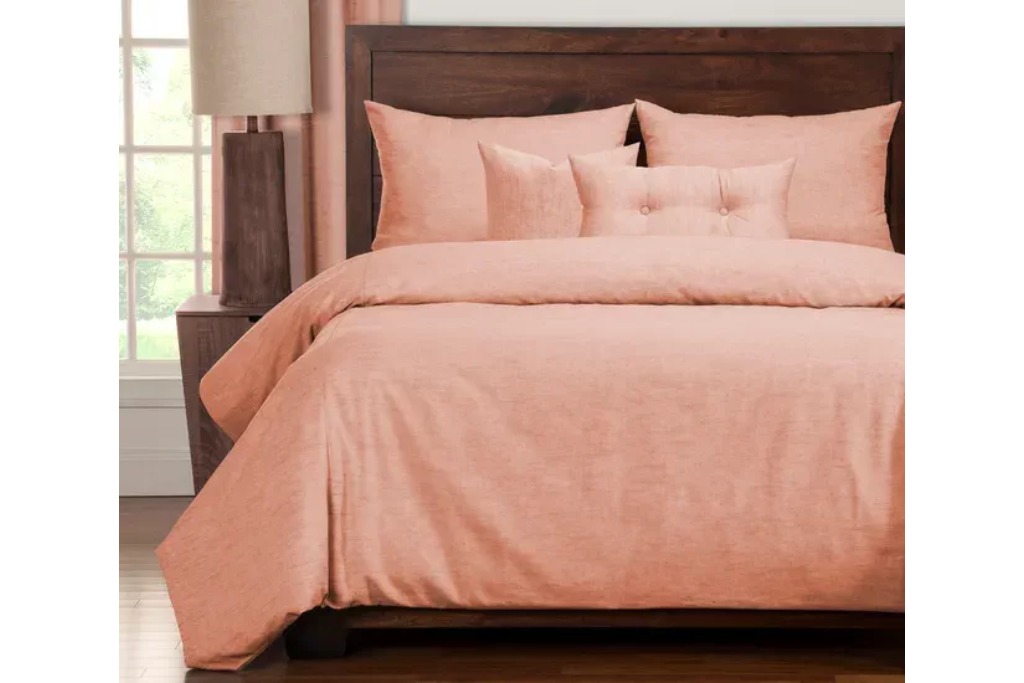 Say goodbye to summer and make way for bonfires and chilly nights with fall-inspired textures, patterns and hues. Warm and comfy fabrics, fun fall prints and rich color palettes will help you capture that inviting autumn atmosphere. Incorporate these elements into your living room, dining room and bedrooms to create a cozy vibe in your home this season.
In this post, we'll give you some ideas on decorating for the season, including:
Fall Decor: Revamping Your Home with Autumn Colors, Patterns and Textures
Balance is key when choosing autumn decor. Combining the subtle and striking shades of the season allows you to design dynamic color schemes. Meanwhile, furniture with rustic wood finishes and classic velvet upholstery promotes both casual comfort and timeless elegance. Use the following tips to design a fall layout that's equal parts chic and cozy.
Get your fall home decorating underway by adding seasonal hues to your existing decor. Incorporating these bold and balanced shades into your design is a great way to revitalize the space and reflect the look of the changing scenery outside.
Red
Ruby-red leaves and scarlet autumn berries represent one of the more vibrant hues of the season. Bring in a burgundy sofa or cardinal chair to boost a muted color scheme, or try a striking red or cherry wood end table. If you need just a splash of this warm hue, spread a wine-colored tablecloth over your dining table.
Other options in red:
Orange
Cheerful orange hues are ideal for fall decorating. Bring color and texture to your home using fall-themed gourd and pinecone sculptures on your countertops and fireplace mantle. Create some contrast with your seating ensemble by rolling out a pumpkin-colored rug or showcase fall harvest flowers with decorative vases filled with mums and sunflowers.
More options in orange:
Warm and vibrant, orange furnishings are perfect for bringing autumn colors into your home and creating a welcoming environment.
Yellow
Channel the cheerful hues of sunshine and fields of wheat with yellow decor. A festive wreath made with golden leaves, fall grasses and vines is a welcome sight on an overcast October day. When you're looking for a quick and easy way to brighten up your decor, use a cushy mustard-yellow ottoman by the sofa or hang a gorgeous gold mirror in the entryway.
Other options in yellow:
Green
Shades of green bring a calm and refreshing quality to your autumn layout. Roll out a sage or forest green rug to evoke memories of grassy fields, or fill an oversized jade planter with ferns or dried grass in complementary tones.
More styles in green:
Incorporating fall patterns throughout your home is an easy way to get set for the season. Placemats featuring a leaf motif are a festive choice for your table setting. In the living room, drape a checkered fleece throw over a chair and scatter a few acorn print throw pillows on the sofa. You can even dress your bed in autumn decor with a comforter featuring embroidered vines and leaves.
Embrace the crisp and cozy feel of the season using unique textured fall decor. Add chunky knit afghans to your sofa to keep you snuggly and warm on chilly evenings. The wood grain detailing on light and dark wood accent tables creates a casual rustic vibe, while plush velvet accent chairs, ottomans and benches promote an air of classic elegance.