SPORTS PARTNERSHIPS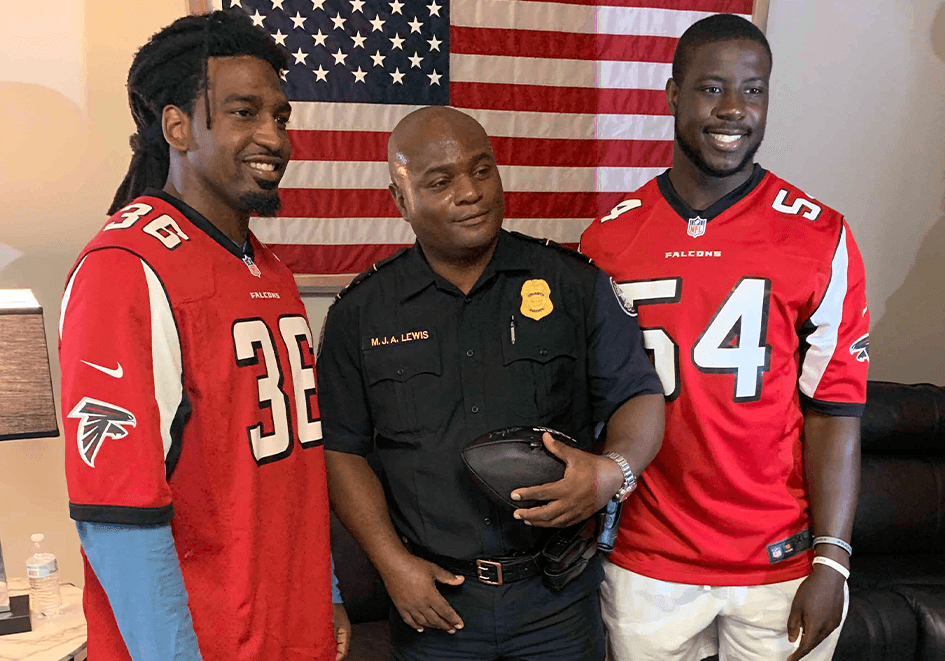 ATLANTA FALCONS & ATLANTA POLICE DEPARTMENT
Rooms To Go is proud of our partnership with the Atlanta Falcons, which grants us opportunities to give back to the Atlanta community. In 2018, the Falcons found several veteran groups in need of new furniture that Rooms To Go was able to provide. In keeping with the theme of helping service members, this year our partnership led us to the Atlanta Police Department. Rooms To Go renovated and furnished rooms in four different police precincts in the city of Atlanta that the Falcons identified for RTG to help. Team members from Rooms To Go cleaned out the spaces, painted and delivered and set up new furniture for lounge areas while the Falcons provided memorabilia and player visits to make the reveal parties a truly special occasion. Rooms To Go looks forward to the continued success of our partnership with the Atlanta Falcons and the chances it provides to give back! For information on how you can help, visit https://www.atlantafalcons.com/community/
ATLANTA FALCONS & VETERAN'S EMPOWERMENT ORGANIZATION
Rooms To Go donated furniture to six veterans' homes as part of our partnership with the Veteran's Empowerment Organization. This nonprofit, founded in 2008, strives to provide housing, supportive services, job training and placement to veterans in order to empower them and improve and stabilize their economic status. On our partnership with this impactful organization, Tyler Bowser, a Veteran Community Ambassador said, "Rooms To Go has transformed a lot of lives over the past couple weeks, especially for our clients here at VEO".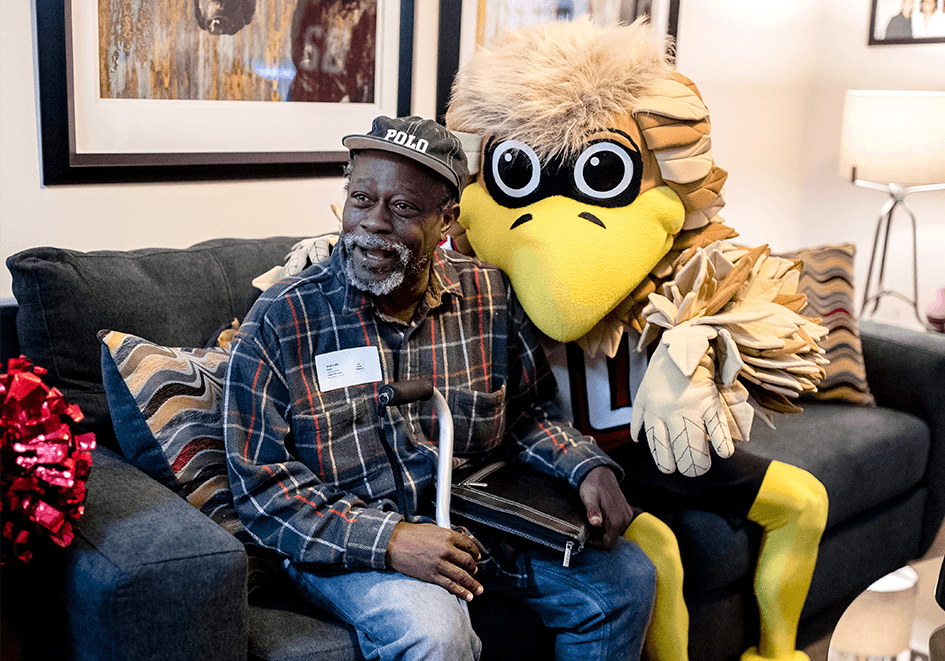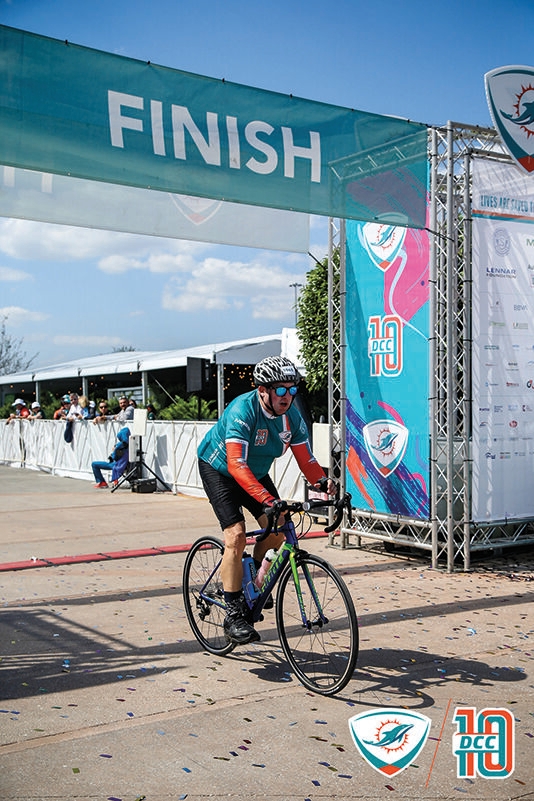 MIAMI DOLPHINS CANCER CHALLENGE
Earlier this year, one of our own here at Rooms To Go went to extreme lengths to aid in the fight to find a cure for cancer. Andy Kent, a sales associate in the Pompano Beach Outlet Center (Store #906), chose to participate in what was scheduled as a 52-mile bike ride as part of the 10th Dolphins Cancer Challenge on February 29th.
Read more: https://www.roomstogo.com/about-us/in-the-community/miami-dolphins-cancer-challenge