Types of Living Room Recliners
A classic choice, recliners are a comfortable living room seating option that promotes relaxation and provides a cozy setting for movie nights and get-togethers. Understanding different types of recliners can help you find the designs, sizes and features that best suit your home. Use our recliner guide to navigate the ins and outs of reclining furniture to choose the right recliner type for your family.
Different Living Room Recliners
From sectionals and sofas to chaise lounges and accent chairs, many diverse living room seating options can enhance your home. When it comes to picking a recliner, you'll find there are also different types of reclining furniture. Fortunately, Rooms To Go makes it easy to search and shop for recliners in every seating style.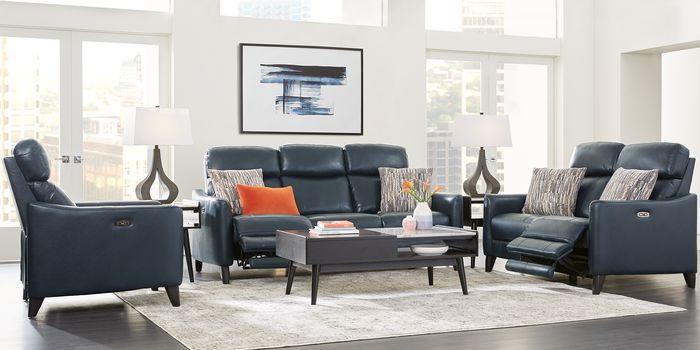 Recliner Chair
The recliner chair is a primary element in living rooms where comfort and relaxation are paramount. Some types of recliners include a lever or button on the side of the chair to extend the leg rest while you lean into the back to recline. Meanwhile, others are power operated with a remote control, which may be a good option for universal design layouts and accommodating older family members.
Used as home theater seating, gaming chairs or a cozy spot to nap, recliner chairs instantly add plush comfort to your space. Overstuffed cushions and soft leather or fabric upholstery boost the look and feel of your living room, while adjustable outdoor reclining seats lend a resort-like feel to your patio.
Different types of recliner chairs are available in colors and materials to complement your current seating arrangement. From sleek, modern recliners to oversized transitional recliners, the style possibilities are endless. Search for recliner chairs under $500 to fit almost any budget. Or, for small spaces, consider a small recliner or an armchair with an ottoman as a chic, comfortable accent.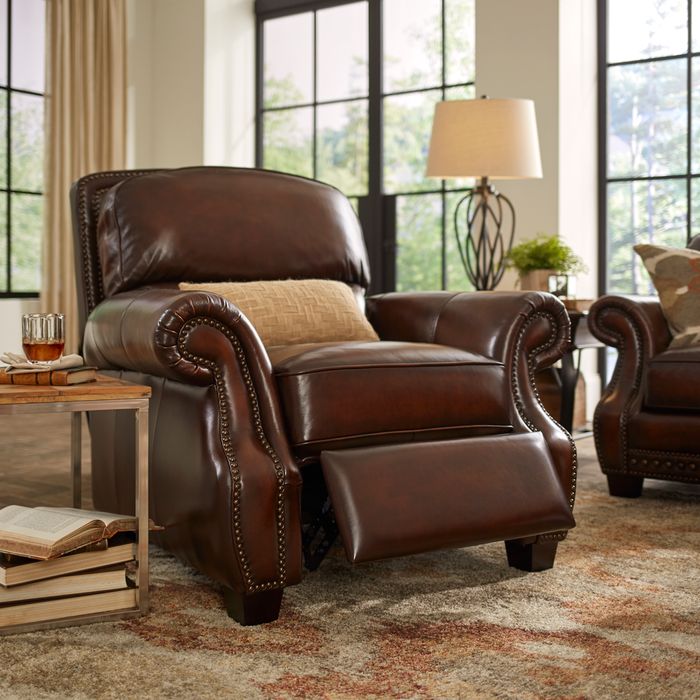 Recliner Sofa
Another type of recliner, reclining sofas are almost triple the size of recliner chairs, offering more seating to your living room, so friends and family can sink in and kick back. Some reclining sofas have amenities like cup holders, built-in USB ports and head and footrests that move together or individually for customizable comfort.
Much like recliner chairs, you can find couches that recline in every style. Leather sofas with clean lines and tapered legs suit contemporary or modern decor, while classic reclining sofas feature timeless details like nailhead trim and diamond stitching. For a convenient, stylish way to create your look, shop our site for brand name collections.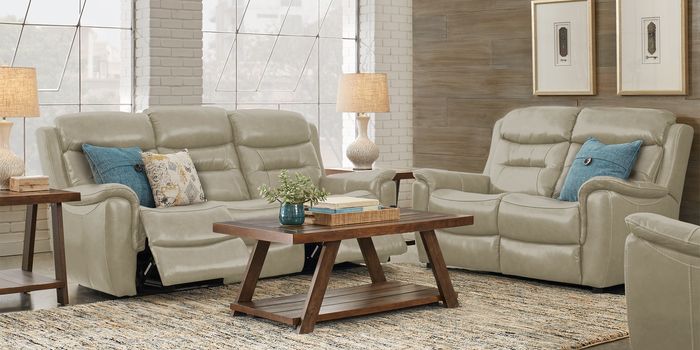 Recliner Loveseat
Want all the benefits of a reclining sofa packed into a smaller seating option? Reclining loveseats are ideal for smaller living rooms, apartments and spare family rooms or dens. They can cost less than a full-size sofa and have many of the same features, including power reclining, cup holders and even center console storage so you can tidy up remotes and gaming controllers.
You can choose from various reclining loveseat designs to suit your decorating needs. Incorporate a loveseat into your current living room layout by choosing colors that complement your palette. For example, neutral hues like beige, brown and gray suit any color scheme, while a black leather reclining loveseat adds depth and drama to your space.
Recliner Sectional
Go big with comfortable living room seating when you choose a recliner sectional. Among different kinds of recliners, a sectional is the largest option with seating for everyone in your home. Well-suited to big entertainment rooms, consider leaving five to ten inches of empty space behind and in front of the sofa to avoid bumping into the wall or other furniture.
A reclining sectional is a long sofa with one to two recliner chairs typically placed at either end of the set. These reclining ends may function manually or through dual power reclining. With options available from 3pc small sectionals to grand 7pc sets, you can find a reclining sectional to fit your space as well as your budget, especially with designs priced under $1500.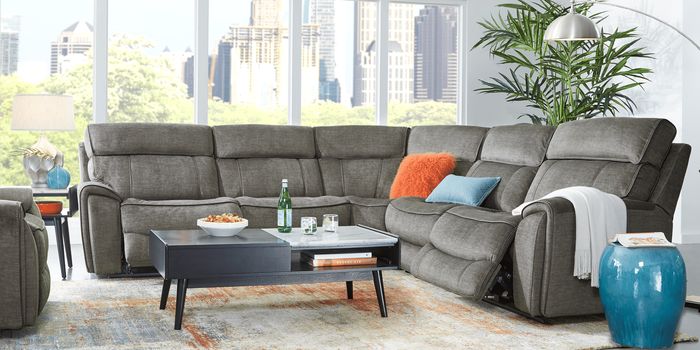 Recliner Sets
Want to complete your living room with a single purchase? Full recliner sets usually include a recliner chair, loveseat and sofa, while some pair a sectional with a recliner chair. Many arrangements also feature ottomans and tables that coordinate with the design. When arranging your layout, leave plenty of space between recliner footrests and other decor so you can fully recline.
Our recliner sets feature tailored designs with details that blend right in with your current decor style. Whether you want a casual or classic living room aesthetic, recliner sets can suit both. For something in between, consider a transitional reclining set for chic comfort made timeless. Or, browse our selection for different types of recliner sets by color, piece count and material.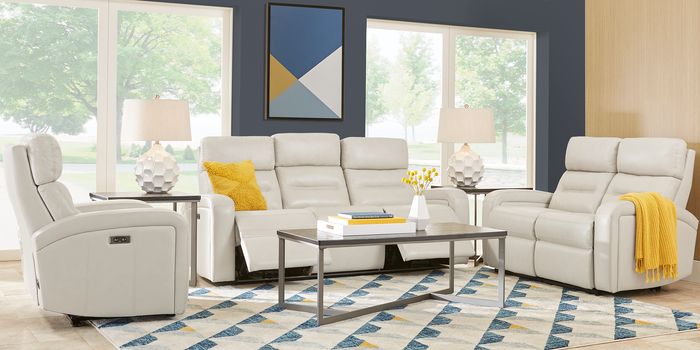 How to Choose Between Types of Recliners
Recliners can serve as a perfect cozy seat for soothing naps, exciting movie marathons and relaxing chats with the family. If you still need help choosing between different types of recliners, consider how your family likes to use the living room and select a recliner chair, sectional or set that offers ample seating and a style that will impress your guests.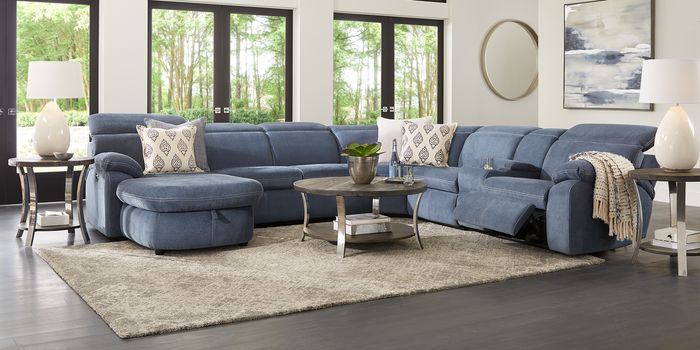 Seating Needs
Whether you live in a studio apartment or have an extra room for entertaining, the recliner you choose depends on the amount of seating you need. Larger families might prefer a 7pc recliner sectional, while those who live alone might opt for an extra-large recliner chair or loveseat to accommodate a partner or guests.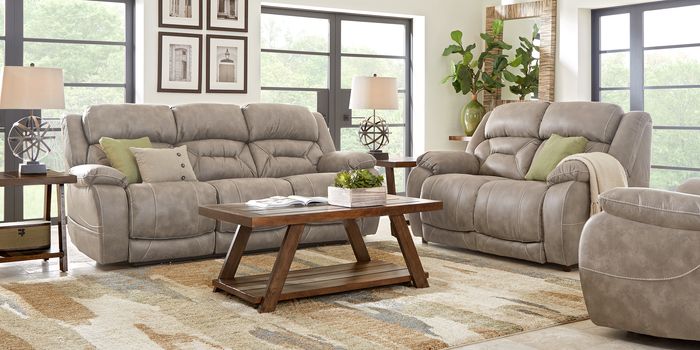 Placement
Recliners require space both behind and in front of them, so you can use the reclining feature to its fullest extent without disturbing walls or other furnishings. Make sure you have the right placement for your recliner before making your purchase, so when it comes time for delivery, our team can assemble and arrange your recliner in the right spot.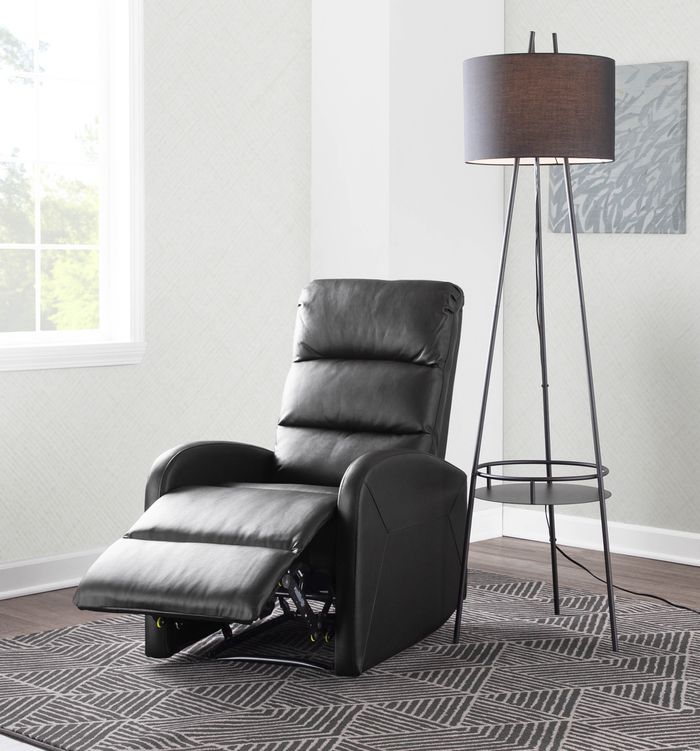 Movement
Several different types of recliners offer motion options. First, decide whether you prefer a manual vs. a power recliner, and then look for designs that provide the right movement for your needs. Some types of movement you'll find while shopping for a recliner chair include: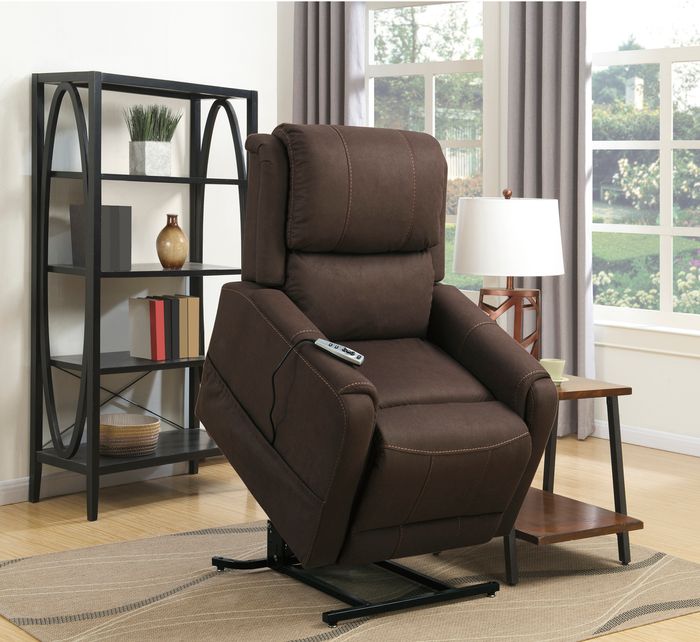 Comfort Features
Comfort is a key component when shopping for a recliner. You might prefer soft fabric upholstery over a cooler leather recliner when choosing comfortable materials. Or, you might opt for pillow-top armrests instead of the classic rolled arm with delicate padding. Other features that enhance the coziness of your future recliner are cushioned footrests, bolster pillows and lumbar support.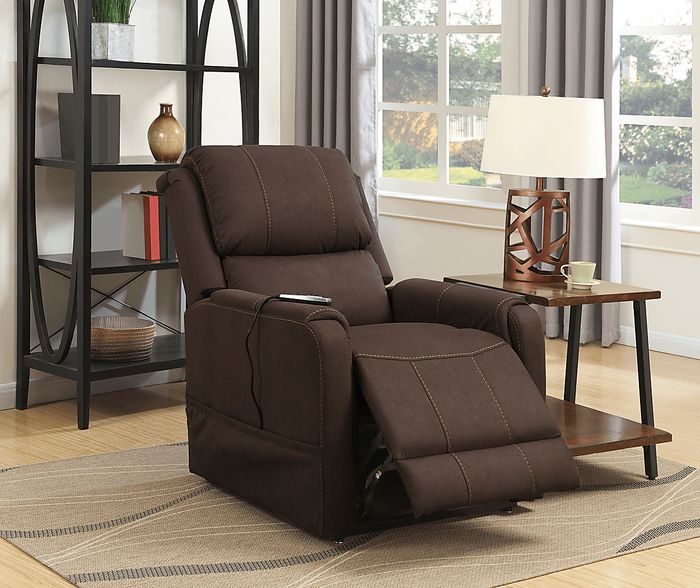 Style & Color
Rooms To Go offers a variety of best-selling recliners in an array of colors and styles. Neutrals blend well with any color palette, while bright hues like red, blue and green make fantastic statement pieces among eclectic and boho-chic decor. From modern to traditional and everything in between, the comfort you get from a recliner comes in every style.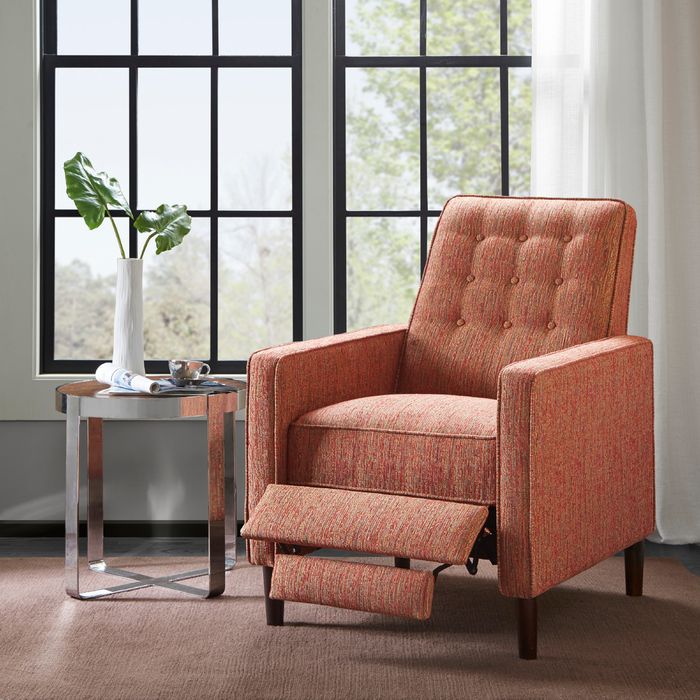 Other Considerations for Types of Recliners
Before your next shopping trip, jot down the measurements of your layout along with common recliner chair dimensions. Using these measurements as a guide makes it even easier to find a chic and cozy reclining chair in the right size to fit your stylish living room, den or home office. Browse the rest of our recliner guide to help you select a comfortable, quality recliner for your home and lifestyle.
In This Guide:
Types of Recliners