Whether you're moving into a new place or just want to revamp your look, decorating on a budget is a worthwhile challenge. Planning for big-ticket needs first, making strategic purchases and giving yourself extra funding for accents allows you to furnish a stylish home at prices you can afford.
Affordable Furniture and Budget Decor Ideas
It's a common misconception that you have to spend big money to design the home of your dreams. To the contrary, with a little bit of planning and thoughtful shopping, decorating on a budget is easier than ever. Stunning, affordable interior design is achievable when you shop sales for stylish yet inexpensive furniture and take advantage of smart financing options.
Overview
In this post, we'll offer tips on the following topics: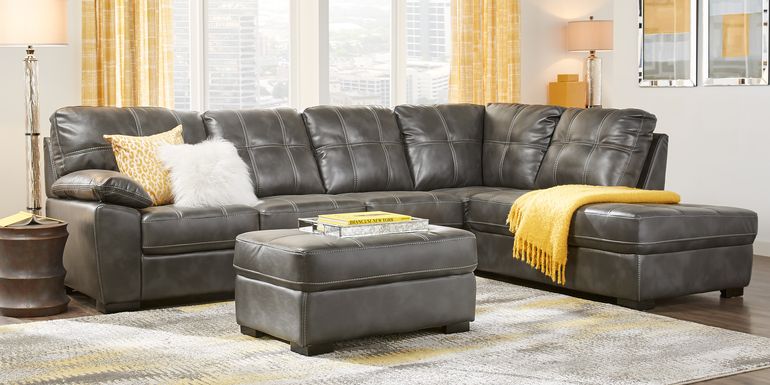 A dazzling interior design can sometimes cost a pretty penny. However, all it takes is a little planning and smart shopping to get a lavish look at a price you can afford.
Affordable Interior Design Budgets: Devoting Money to Decorating
The first step in decorating your home on a budget is deciding how much you're willing to spend. Consider your income and expenses so you can figure out how much you can put into your interior design project. From here, you can decide if you want to save up to make one big purchase or if you want to buy smaller items with each paycheck until you have everything you need.
Prioritize Your Purchases
As you create your design wish list, focus on the necessities first. Essential furniture like living room seating, beds, dining tables and mattresses should take up the bulk of your budget. Though these practical pieces are usually more expensive, the high-quality, durable construction and long-lasting style make them a sound investment.
It's a good idea to stick with chic, neutral furnishings that can serve as backdrops for colorful and decorative accents. As such, sticking to simple, modern pieces that complement just about any design is a great way to ensure that your furniture investment lasts.
Some modern staple items:
Once you allocate funds to the big-ticket items on your shopping list, the rest can go toward accessories like rugs, light fixtures, bedding and wall art that will tie your ensemble together. You're likely to swap these pieces out as fashion trends, the seasons or your color schemes change, so it's okay to spend less money on these items.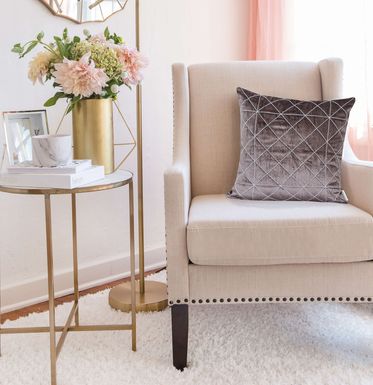 Stick to neutral-colored pieces that complement almost any style, palette or seasonal look for a versatile backdrop.
Other neutral decor options:
Inexpensive Furniture Shopping: Finding Affordable Items
Choosing low-cost furniture is the key to staying within your price range. Whether your budget is a few hundred dollars or a couple thousand, shop bargains on living room, dining room, bedroom, home office and patio pieces to save as much money as possible. Take a look at these economical options for decorating your home at a reasonable price.
Affordable Couches
When coming up with living room ideas on a budget, start by choosing your seating arrangement. Selecting small loveseats, sofas and sectionals over larger models is a great way to save a few bucks. If you prefer standard-size seating, you can still find chic and comfy couches that fit your budget. Shop sofas for under $1000 or browse couches for less than $500 to save even more money.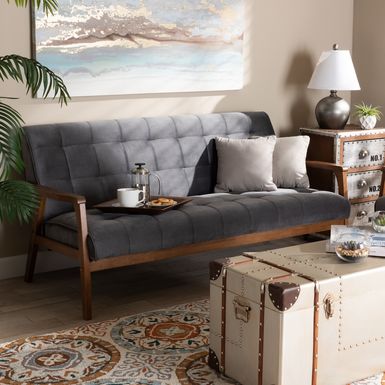 Smooth velvet, supple leather and plush microfiber sofas are affordable options that give your home an upscale look.
If you can afford to spend a bit more, there are also incredible deals at slightly higher price points. Discover spacious sectionals under $1500 that provide plenty of seating for your family and guests. You can also try an affordable two-piece or three-piece living room set to furnish your den for less.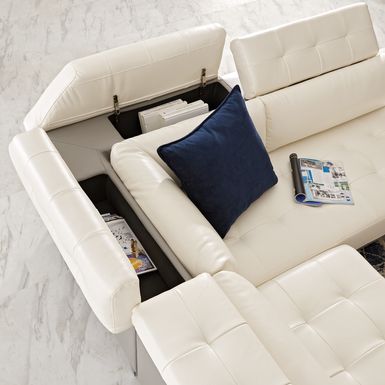 These affordable pieces also come with reclining features, adjustable headrests and built-in storage compartments.
Other inexpensive seating options:
Inexpensive Dining Room Sets
There are plenty of options to help you achieve your dining room decorating ideas on a budget. A five-piece dining set for under $500 or a three-piece pub set for less than $300 is a steal. Shop standard, counter and bar height tables that range from $200 to $500 in price. Pair them with inexpensive side chairs to finish off the design.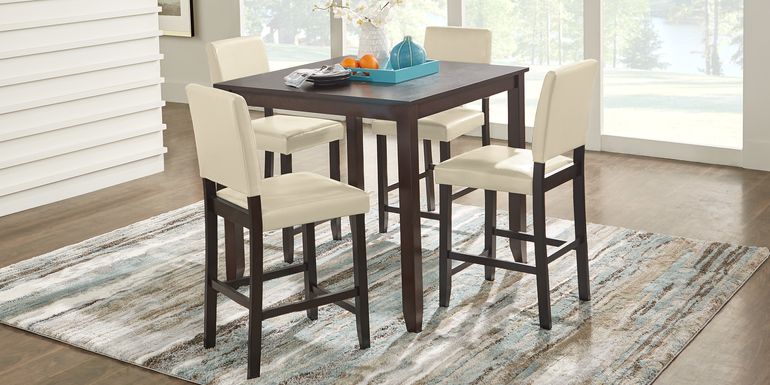 Chic and affordable, tall bar and counter height arrangements lend a sleek and sophisticated look to your dining room.
More low-cost dining room furniture:
Affordable Mattresses and Beds
Depending on their size and style, mattresses can be a major investment. However, there are plenty of comfy mattresses under $1000 that come in every size from crib and twin to California king. This price range includes bed-in-a-box models as well as specialty brands like Nectar, Casper and Purple. You can also find mattress sets under $1000 that help you avoid the extra cost of a box spring.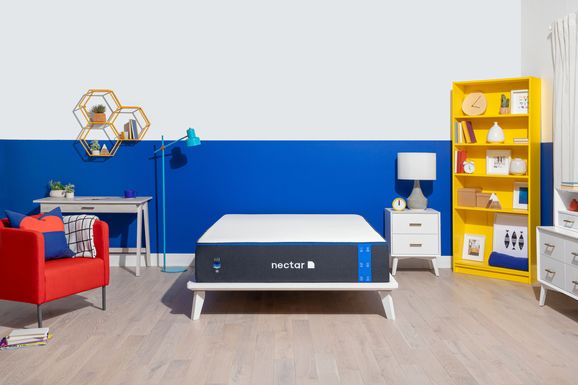 Shop mattress models that give you free shipping on your purchase to save even more money.
Bed frames can also be quite pricey, especially if you need a large king- or queen-size option. Browse beds under $500 to find a wide range of low-cost frames in various sizes. You can browse beautiful metal, light wood, dark wood and upholstered beds at affordable prices. These items are excellent choices for creating the perfect bedroom escape within your budget.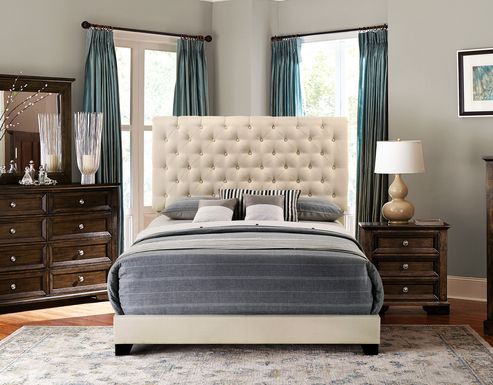 Pick beds with elegant button tufting and nailhead trim for a luxurious touch.
Inexpensive Dressers, Chests and Nightstands
When coming up with bedroom decorating ideas on a budget, remember to leave room in your spending plan for storage items. A five-drawer dresser costs around $600, but you can find lower prices if you shop dresser sales. In some cases, a chest of drawers is a cheaper option than a dresser. Discover nightstands for about $200 each or pick inexpensive small end tables for your bedside instead.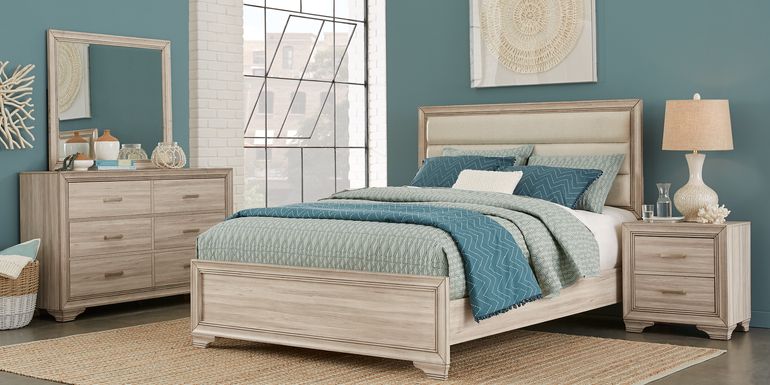 Buying a complete bedroom collection is often cheaper than purchasing each piece individually.
Some low-priced bedroom storage choices:
Best Budget Office Chairs and Desks
If you work from home, have a small business or want a dedicated gaming space, you may want to create your own office. You can find office chairs and desks for less than $200, making it easy to decorate a home office on a budget. For added comfort and convenience, choose work tables with built-in shelves and seats with casters, swivel bases and adjustable height features.
Budget-friendly office items:
Inexpensive Patio Furniture
Even your patio can get a gorgeous makeover for an affordable price. For under $1500, you can get a comfy patio sofa. Select a complete outdoor seating set under $2000 for more spacious outdoor layouts. There are also patio dining sets under $1000 for all your backyard barbecues and al fresco dinner parties.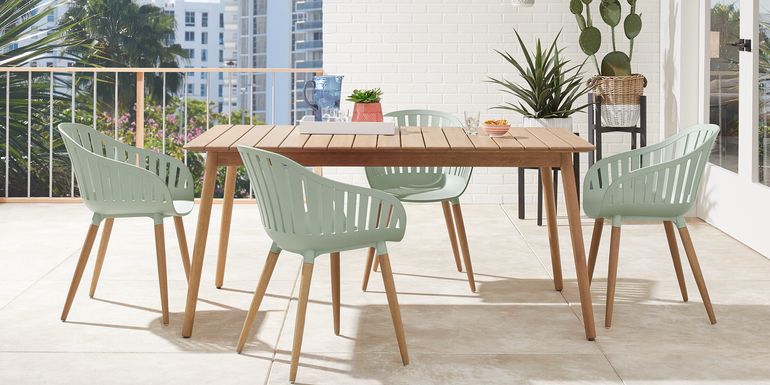 Save money by buying marked-down patio furniture during the fall or winter seasons.
Inexpensive outdoor finds:
Affordable Furniture for Kids and Teens
There are plenty of budget-friendly furnishings to choose from when buying furniture and decor for your kids and teens. Explore kids mattresses and mattress sets for under $500, as well as bed frames and bunks in the same price range. Looking for the ultimate savings? Shop crib sets and kids' bedroom ensembles that let you furnish their entire room for under $1000.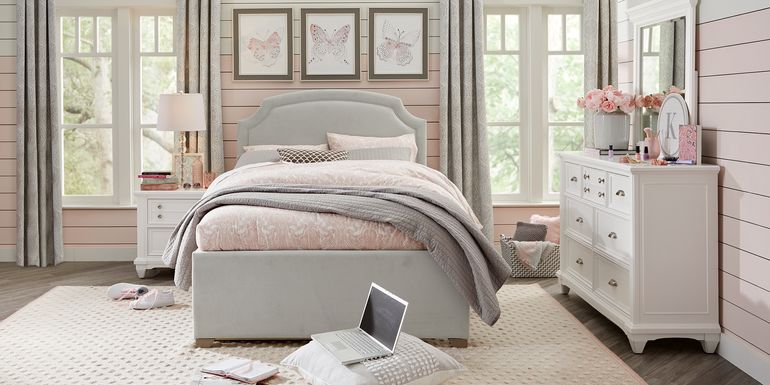 Shop smarter by investing in full mattresses, bed frames and accents that younger kids can grow into.
Budget Decor Items
After you price-check all the high-priority pieces, you can do the same for the smaller accents on your design list. Low-cost accent table sets and TV stands under $500 are great budget-friendly finds for living rooms. If you have a little extra cash to spare, you can add a china cabinet, credenza or sideboard to your dining room for extra storage.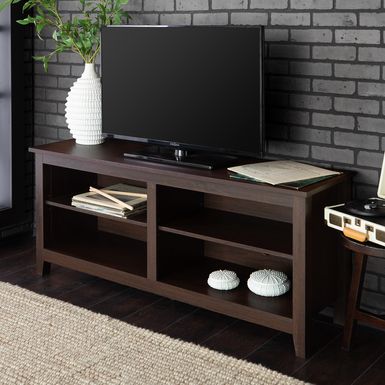 A console table with shelves and drawers is an affordable alternative to a traditional dining room server.
Choose other reasonably-priced accents to give your inexpensive design a more luxurious look. Shop low-cost lamp sets and sconces that lend an elegant touch to your layout. Bring color and softness to the space with an affordable area rug. Use decorative mirrors with silver and gold borders to brighten up your ensemble, and pick beautiful wall art and figurines to personalize your space with artistic flair.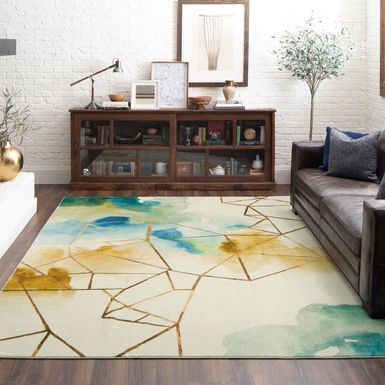 Clean white fabric and shimmering metallic finishes help your design look posh.
Some affordable decor:
Shopping Smart: More Ways to Save
Once you have an itemized list of affordable furnishings, you're ready to go shopping and get your budget-friendly design project underway. Here are a few more tips to keep in mind that will save you a few extra bucks when purchasing furniture and decor.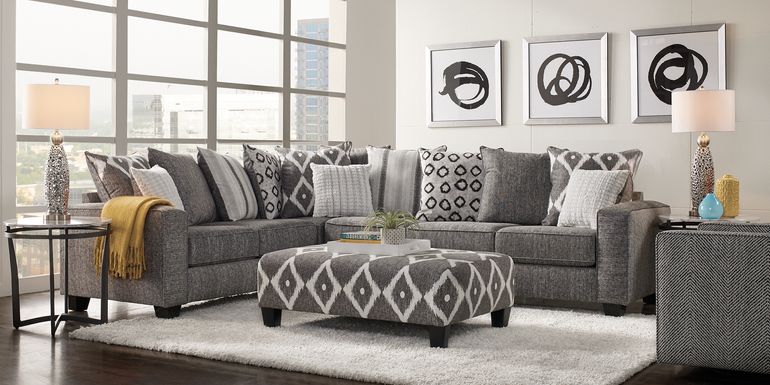 With these money-saving tips, you can avoid spending a fortune on your dream design.