Maximizing Seating in a Small Space
Rather than scrambling to borrow chairs for get-togethers or worrying about unexpected plus-ones, there are several ways to maximize small space seating to ensure there's a place for everyone. Whether you're in an apartment or a dorm room, or just decorating a smaller room in your home, space-saving seating lets you enjoy day-to-day comfort as well as stress-free entertaining.
##1. Use Extra Seating as Storage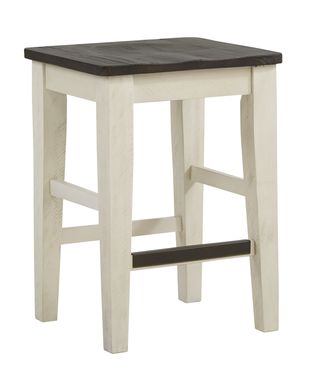 Flat stools serve double duty as tables when you need to save space.
In small dining rooms or kitchenettes, look for seating that can double as storage when you're not using it. Opting for a storage bench on one side of the dining table rather than a full set of side chairs can save space, provide roomy seating and add ample storage to the room.
##2. Store Extra Seating Under Other Furniture
Adding a home bar with a counter-height table to your living room expands your seating options, especially if you choose backless stools that tuck neatly beneath the tabletop. If you can't spare the square footage, try storing a pair of poufs or low stools beneath a console table or tall coffee table. With this trick, your extra seating is out of the way but still within reach for impromptu movie nights.
##3. Add Multipurpose Furniture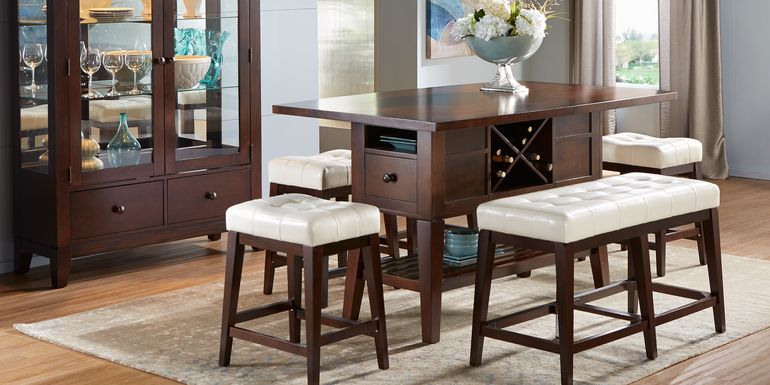 Julian Place Chocolate 5 Pc Counter Height Dining Room with Vanilla Barstools
When you need space for seating, consider pieces that serve dual purposes, like the dining table with a wine rack, shelves and drawers pictured above. A single table with a roomy storage base frees up more floor space for extra chairs. Combining separate pieces like a dining set and buffet in a small room may make it seem cramped or overcrowded.
Step stool chairs and storage stools also offer more than meets the eye. Step stool chairs are handy in kitchens when you need to reach high cupboards, while storage stools in the living room give you a place to keep toss pillows and throws out of sight until you need them. And, of course, both also add extra seating for parties or game nights.
##4. Consider Transforming Furniture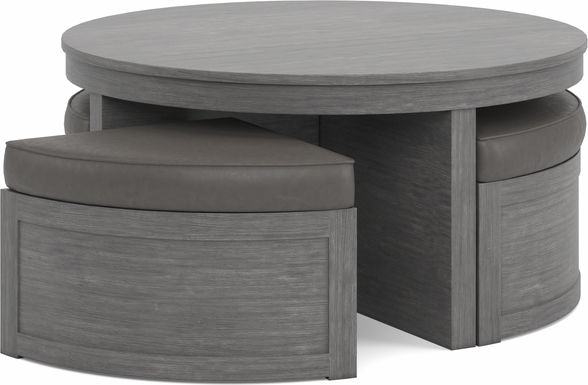 Look for furnishings that combine storage, seating and a handy surface into one sleek package.
While it might take a little more searching, finding furniture that transforms into seating is a plus for small spaces. A bar height table with four comfy stools hidden beneath its surface makes it easy to share takeout or play cards with friends in a dorm room or small apartment without adding extra bulk to your layout.
Additionally, futons and daybeds offer a place to sleep as well as seating for friends. Futons transform into a full or queen bed at night and fold upright into a comfy sofa during the day. Daybeds usually include full or twin-size mattresses, and you can style them like sofas with the right toss pillows and bedding.
##5. Keep Removable Furniture
Ottomans are the perfect small-space seating solutions for tiny rooms and studios. Available with roomy storage compartments, casters for mobility and flat surfaces for drink trays, depending on its design, an ottoman can hold pillows and blankets, serve as a coffee table and provide an extra seat for one or two people. And, you can use them to put your feet up after a long day, too.
##6. Keep Removable Furniture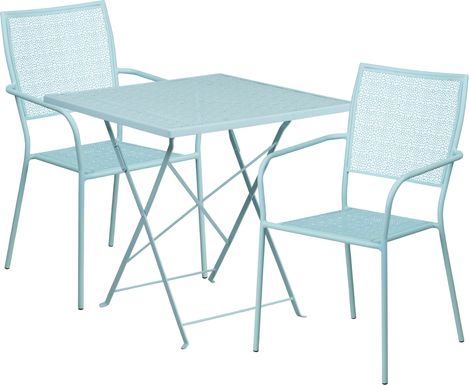 Pick up a folding patio dining set for extra seating that stores in a snap.
If adding extra seats to your small space layout proves difficult, foldable or portable furniture can provide chairs for guests when the need arises. Most removable furniture stacks or stores flat, so you can keep these items in a closet or basement until you need them. Consider the following portable seating options:
Folding Patio Sets: An outdoor bistro set with a folding table and two or more chairs works well indoors and out, storing easily when not in use.
Floor Pillows: Perfect for casual get-togethers, floor pillows offer cozy seating for movie nights in the dorm.
Bean Bag Chairs: If your living room is small, keep portable bean bag chairs in a bedroom or home office until it's time to entertain.