Apartment Patio Decor Ideas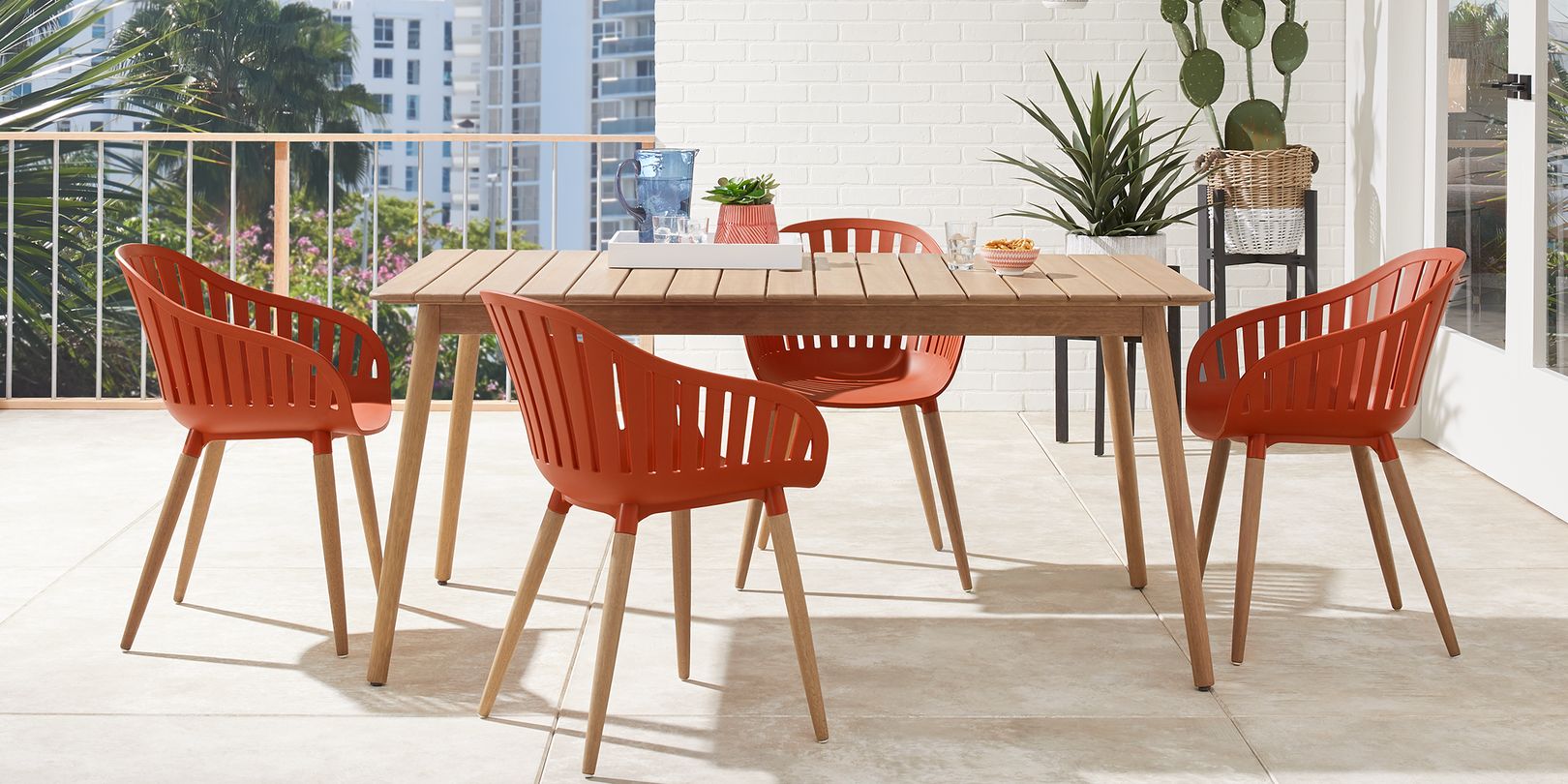 A balcony or small patio is a plus for any apartment. On bright summer days or peaceful evenings, having a little outdoor space all to yourself makes a big difference. Decorating a balcony or small patio can be tricky, as smaller spaces may limit your furniture and decor options. But with careful planning, new seating, accents and decorative flair can transform any patio into a private oasis.
Overview
In this post, you'll discover how to:
Planning Your Design
How Do You Spruce up a Rental Patio?
While it's tempting to start browsing for chic furniture right off the bat, thinking about the purpose of your outdoor space first saves a lot of time and energy. Consider the advantages of your apartment patio as well as your interests and lifestyle to determine the best approach:
Once you have a purpose in mind for your apartment patio or balcony, it's time to create your look and choose the furniture and accents you need to bring your vision to life. With a little planning and a few stylish apartment patio ideas, you can design a relaxing outdoor space in no time.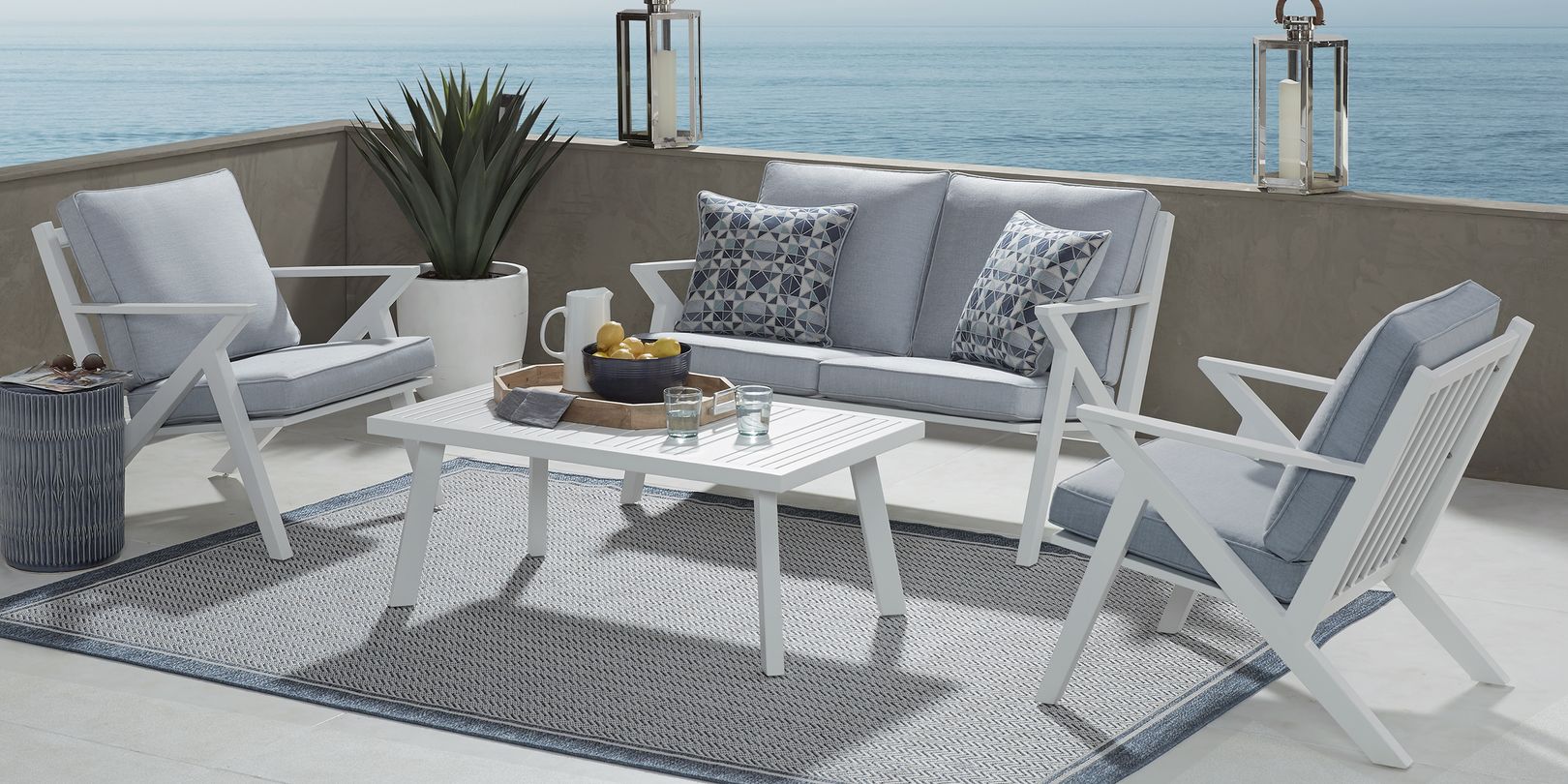 A cozy patio seating set expands your apartment's entertainment options.
Know Your Dimensions
Once you have your patio's purpose, you'll need accurate measurements. Create a sketch of your apartment patio, write down the dimensions and note any structural elements you may need to work around. Keep walls, overhangs and railings in mind, too. You'll want to use every inch of the available space to your decorating advantage.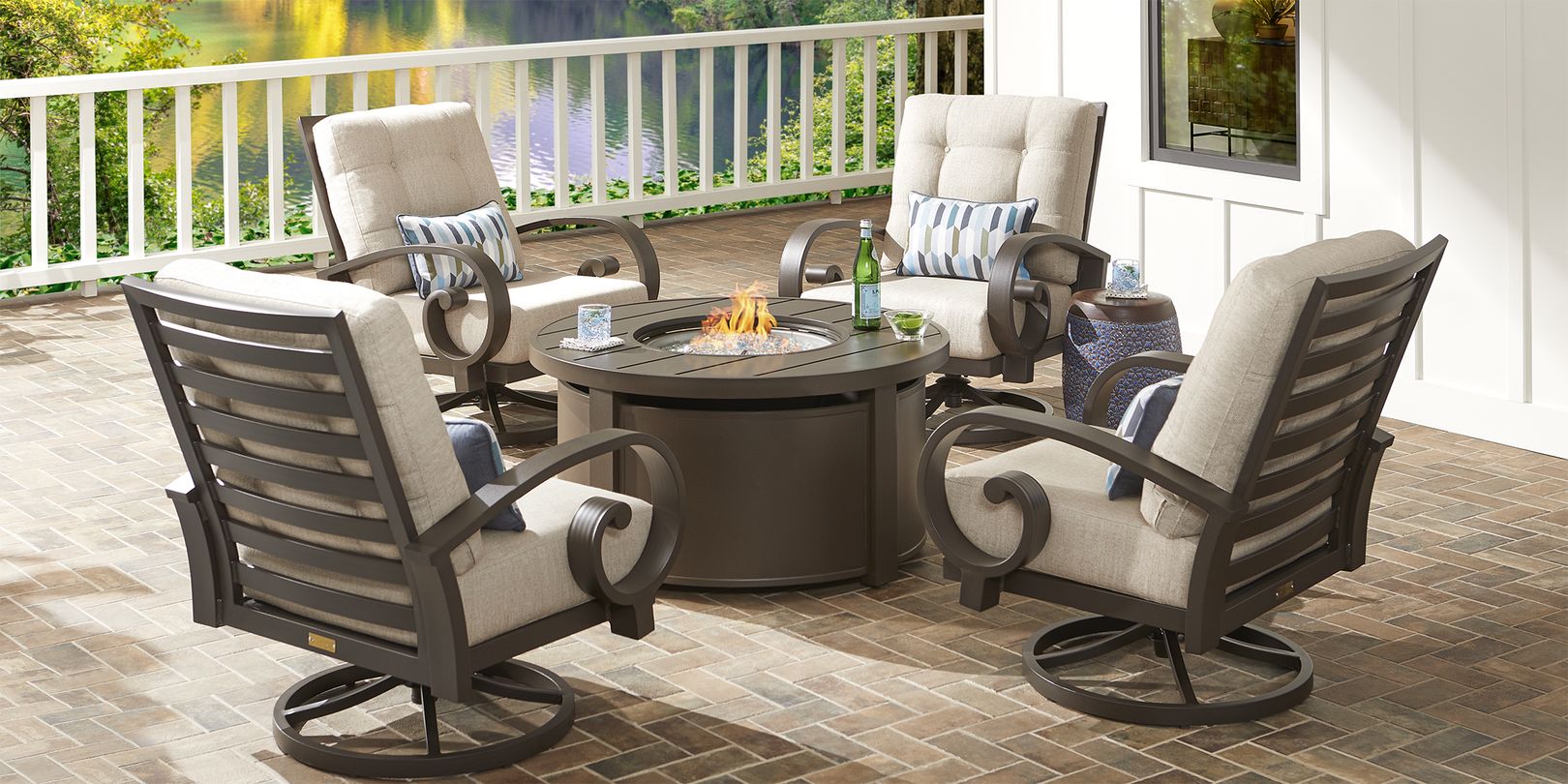 Work with the size and features of your patio to create the perfect layout.
Style, Colors and Materials
Before opening your browser or heading to your local store, think carefully about your patio's decor style. For example, if your apartment balcony leads to your living room, you might choose industrial or modern pieces to complement your existing interior design. But, if you want your patio to serve as a getaway from daily life, decorate with the space's purpose in mind to promote the right vibe:
Your style choice can also guide your color palette and materials. Cool blue and beige hues are a no-brainer for coastal decor, while earthy tones are ideal for rustic spaces. As you finalize your color scheme and style, look for materials that offer different textures. Combining smooth glass with woven wicker or polished steel adds a layer of visual interest to your layout.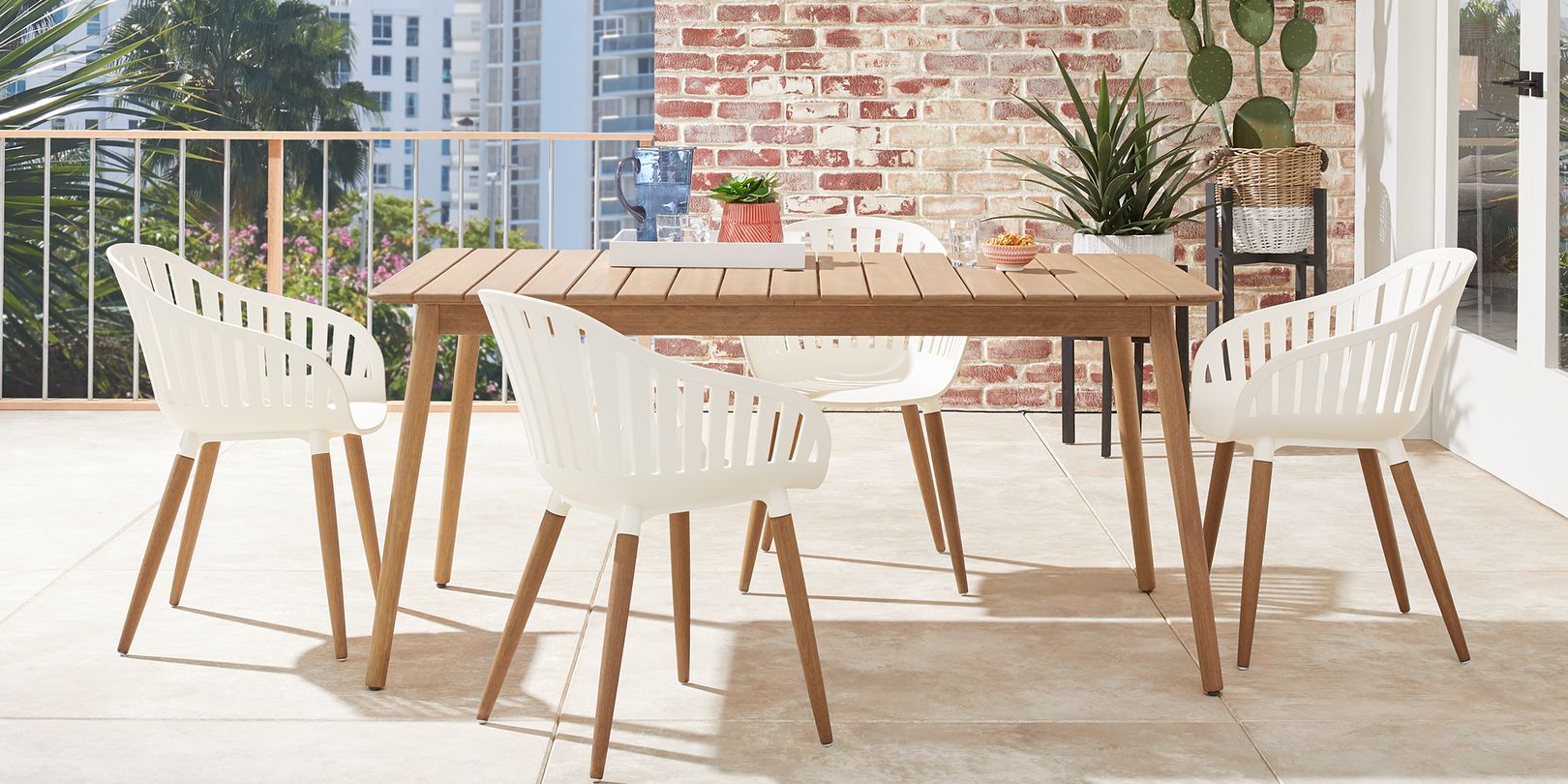 Smooth wood, rough brick and woven basket textures add depth to neutral layouts.
Choosing Patio Furniture and Decor
Now that it's time to shop for furniture and accents for your apartment patio, use your sketch and dimensions to ensure all the pieces fit without overcrowding. Read product descriptions carefully or take a measuring tape with you for in-store purchases.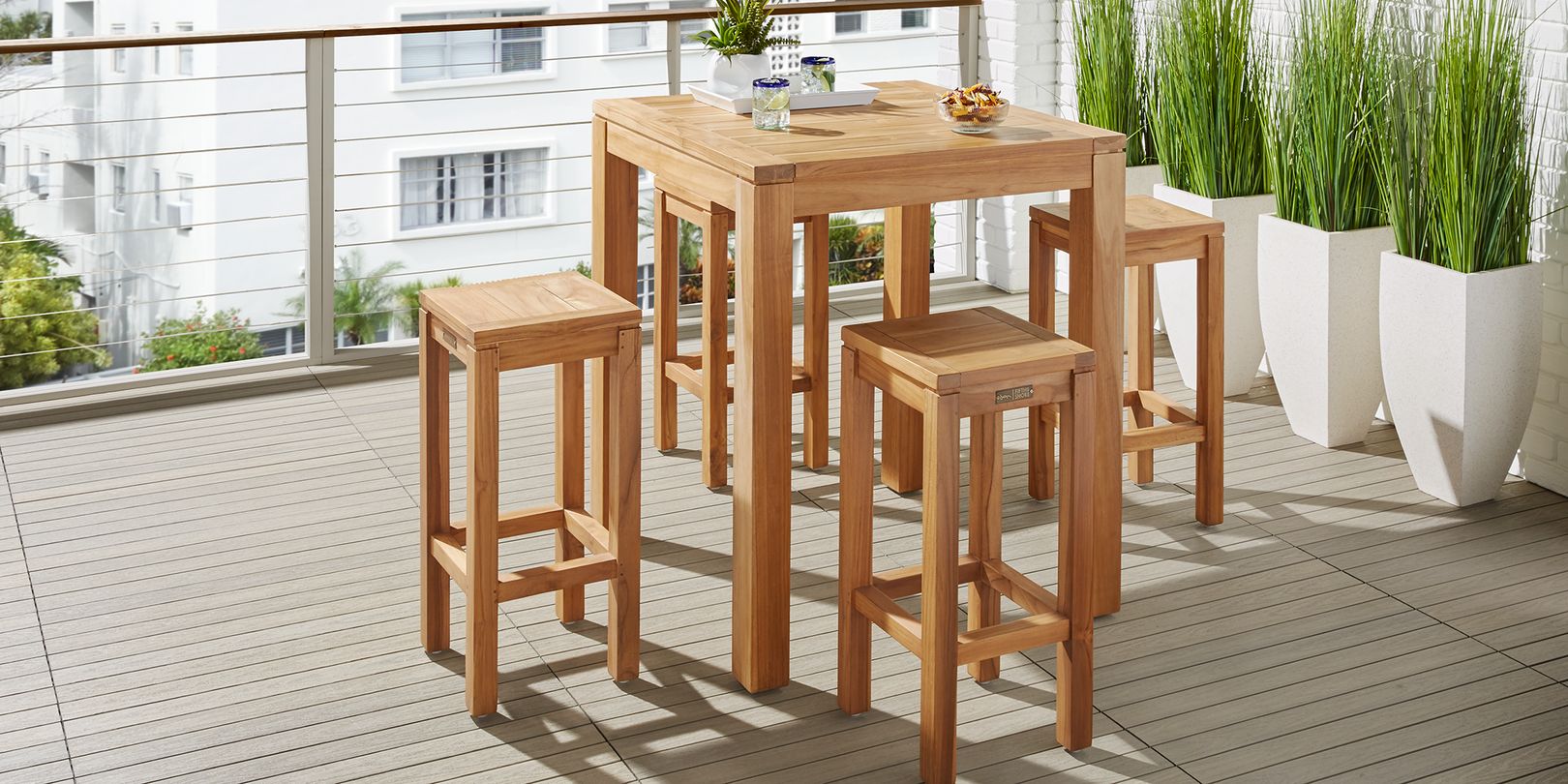 Use patio measurements when shopping to ensure your layout is open and accessible.
Seating Options
If you have a spacious patio, a sofa or sectional with a coffee table is ideal for relaxing or late-night chats with friends. Scale down to a loveseat if you need to conserve space or opt for a pair of Adirondack chairs or wicker club seats on a small balcony or deck. Not sure if a cocktail table will fit? Consider side tables to give guests a convenient surface for drinks and snacks.
If full-sized chairs are a tight fit, an aluminum, wood or patio storage bench or a pair of ottomans provide cozy, low-profile seating when space is at a premium. If you're creating a private oasis for one, a lounger or rocker may be all you need. Consult your patio sketch and try different layouts to find one that works within your space and allows full access without feeling crowded.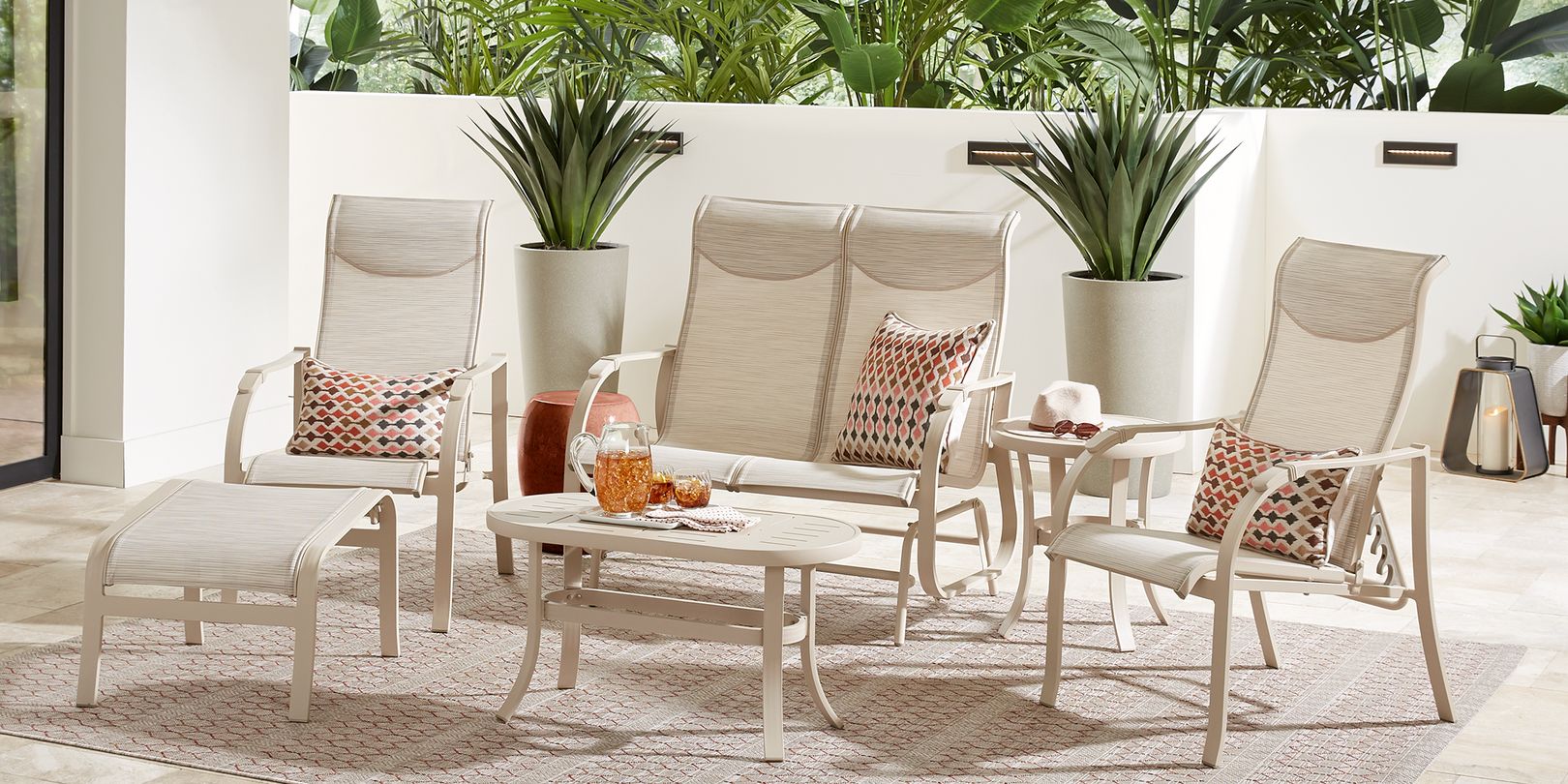 Patio seating should be comfortable and accessible while leaving space for other elements.
Dining Layouts
When setting up for patio entertaining, guests must be able to move dining chairs freely and walk around without difficulty. 7pc and 5pc dining collections offer ample seating for parties, while bar and bistro sets create an intimate space for couples or best-friend brunches. Round tables paired with bar stools optimize your seating space, while square tables work well against walls or corners.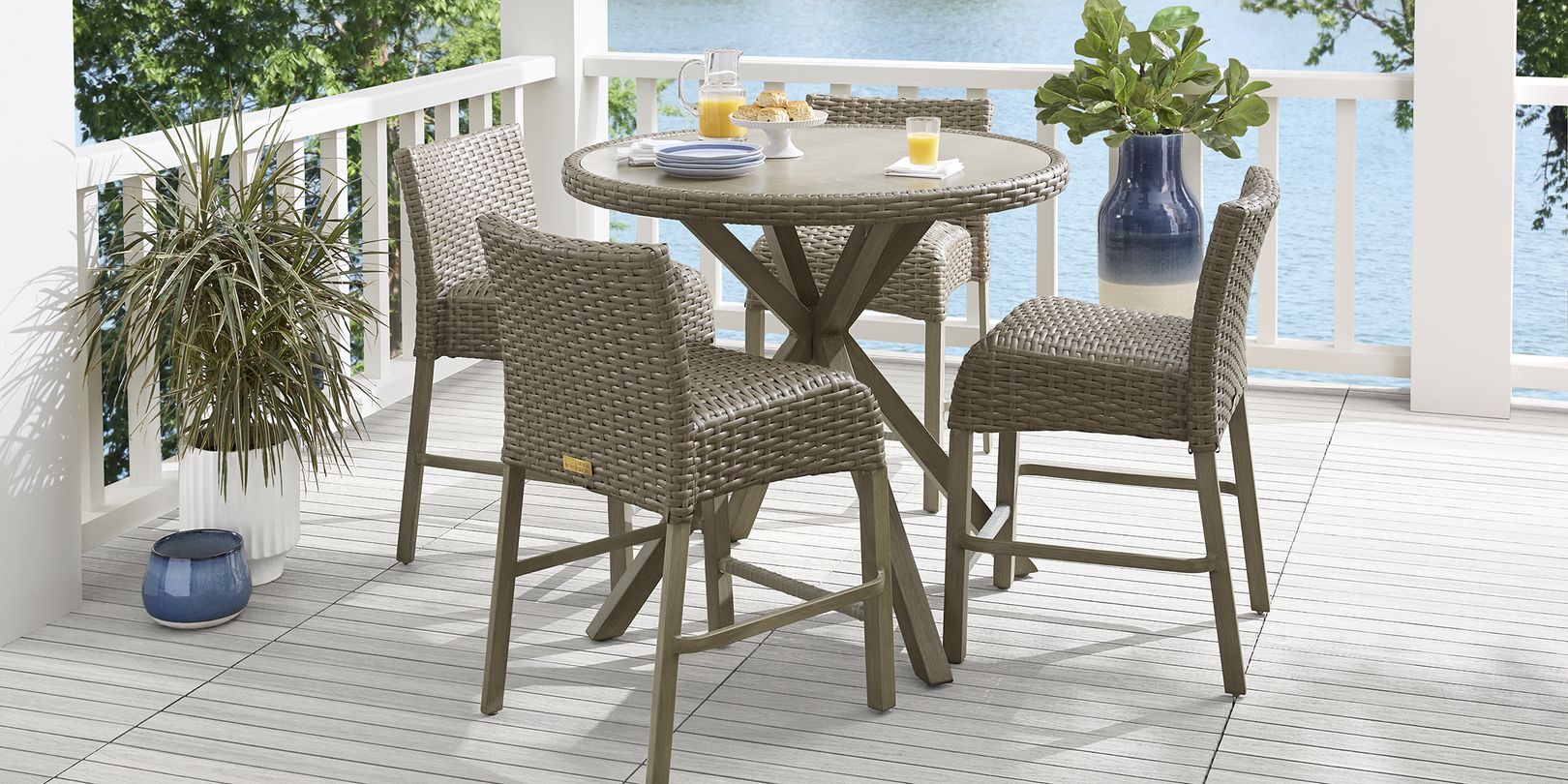 A round dining set with armless chairs maximizes your seating potential.
Outdoor Accents for Your Patio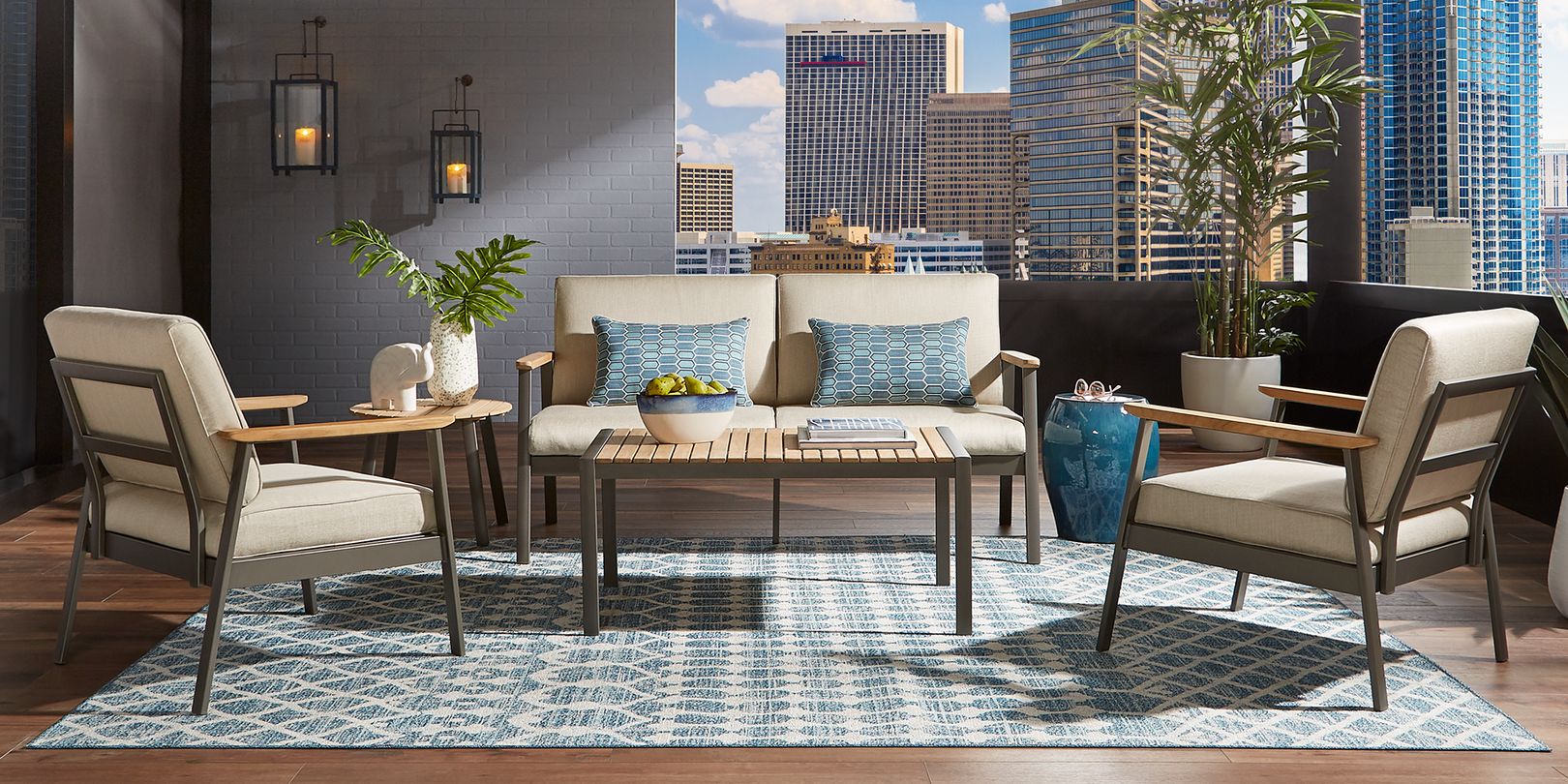 The right light fixtures and rugs make outdoor spaces more comfortable.
Your decor should support your small apartment patio ideas and goals while coordinating with your color scheme. As always, keep your measurements in mind and look for space-saving accents that make the best use of your available square footage. Use walls to your advantage where you can, too.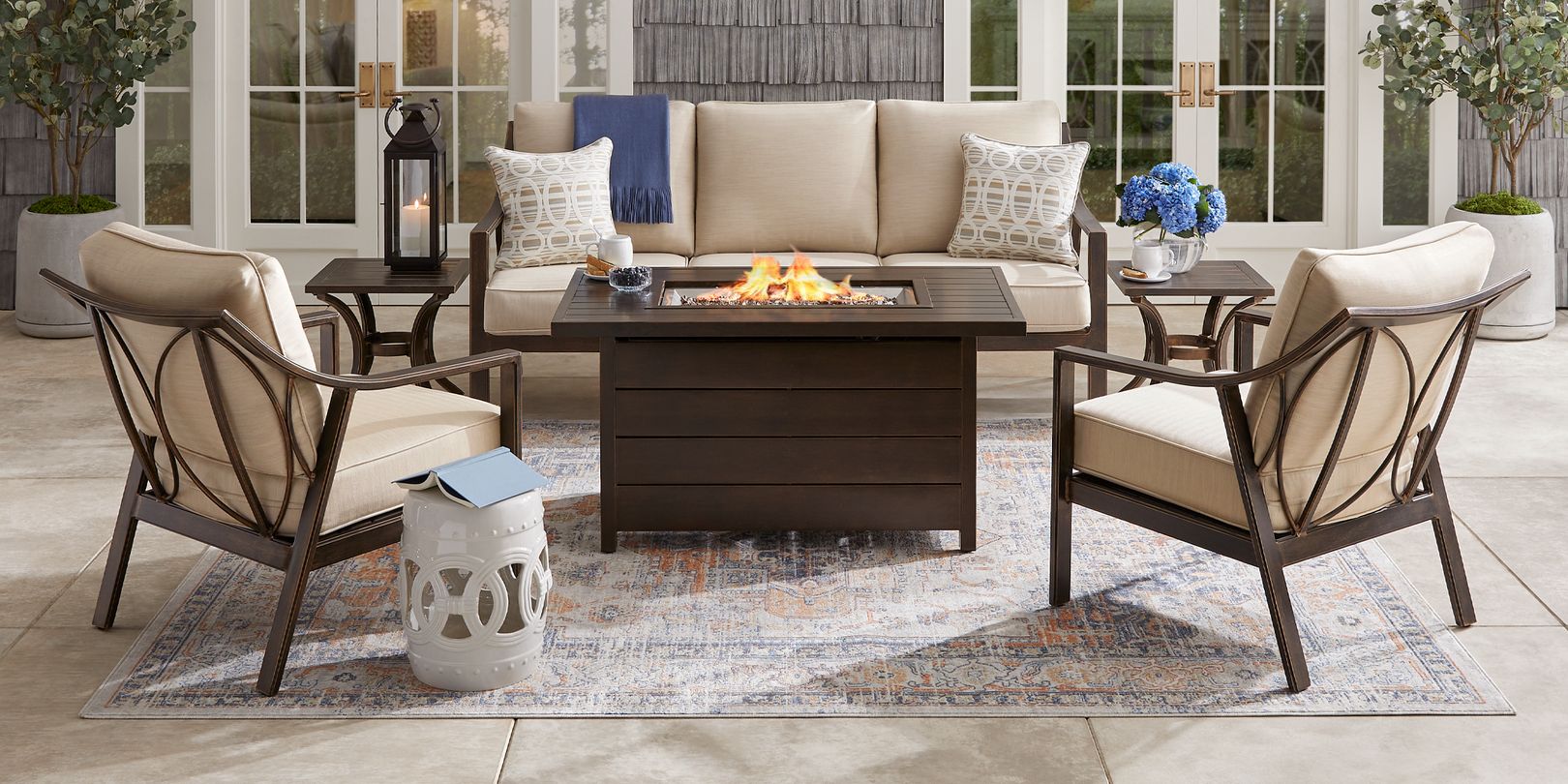 Accents provide the finishing touch to a carefully curated design.
Decorating a compact outdoor space may seem limiting at first. However, once you have a purpose and plan in mind, coming up with small apartment patio ideas is relatively straightforward. Choosing your style, color palette, and size-appropriate furnishings and decor unlocks your creativity, allowing you to design a space perfectly suited to your particular needs and lifestyle.