Using Modular Furnishings on Your Patio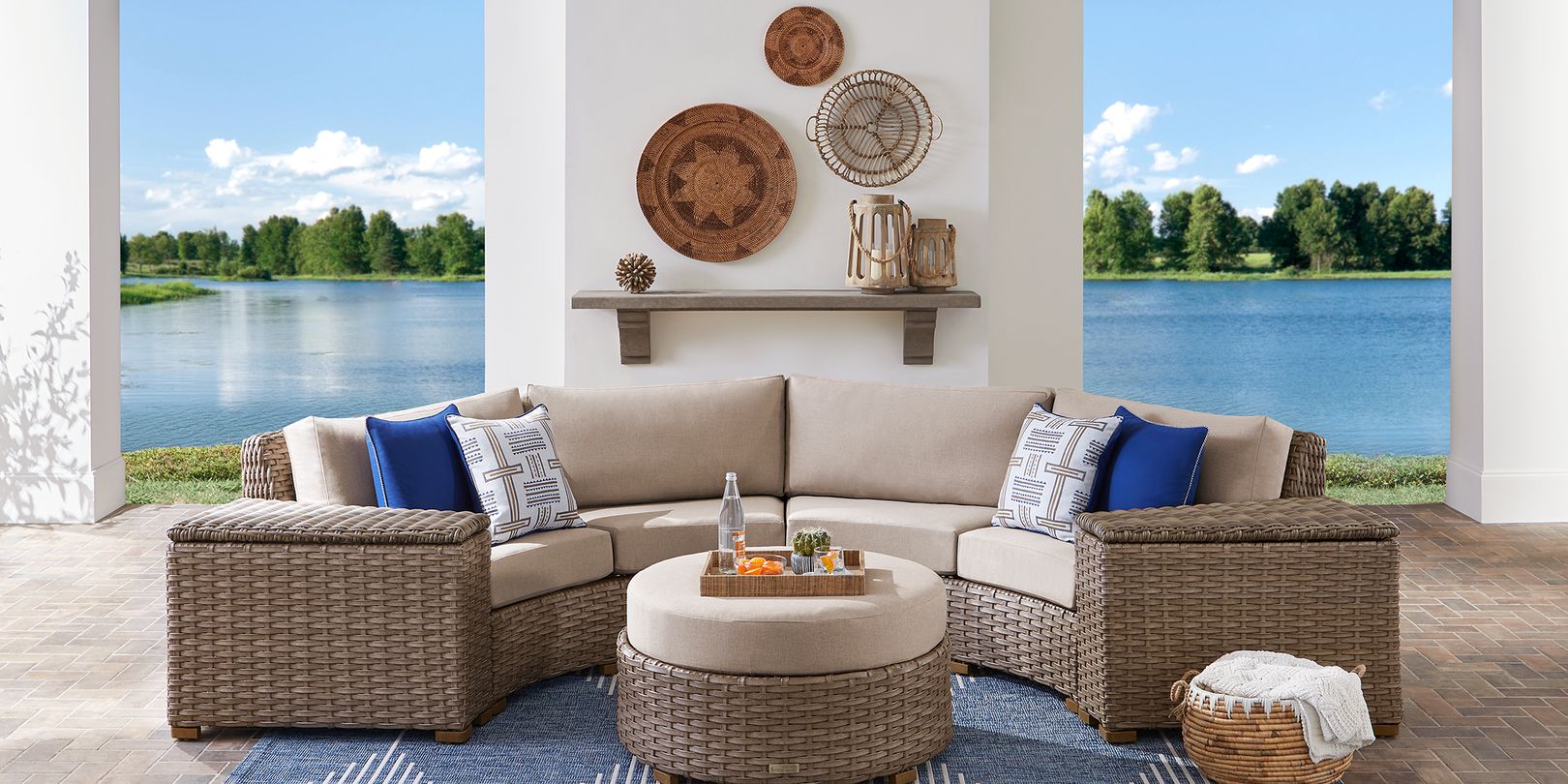 Home decor can be an expensive investment, so it's important to buy patio furniture that gives you the most bang for your buck. Decorating your deck or terrace with modular furnishings is an efficient way to save a bit of money and establish a chic, versatile layout. Take a look at this post to discover what makes modular outdoor furniture perfect for your patio.
Overview
In this article, you'll find answers to the following questions:
Transform your patio layout whenever you want using modular outdoor furniture.
What Is Modular Outdoor Furniture?
At first glance, most modular furniture looks almost exactly like traditional furniture. However, artisans build these furnishings with detachable sections, meaning you can separate them into pieces or "modules." From there, you can rearrange your single modular furniture item into multiple configurations to suit your needs.
What Are the Benefits of Modular Furniture?
Versatile furnishings in this style come with several unique advantages that can take your patio design to the next level. Along with letting you get creative when setting up your deck or terrace layout, modular outdoor furniture can help you: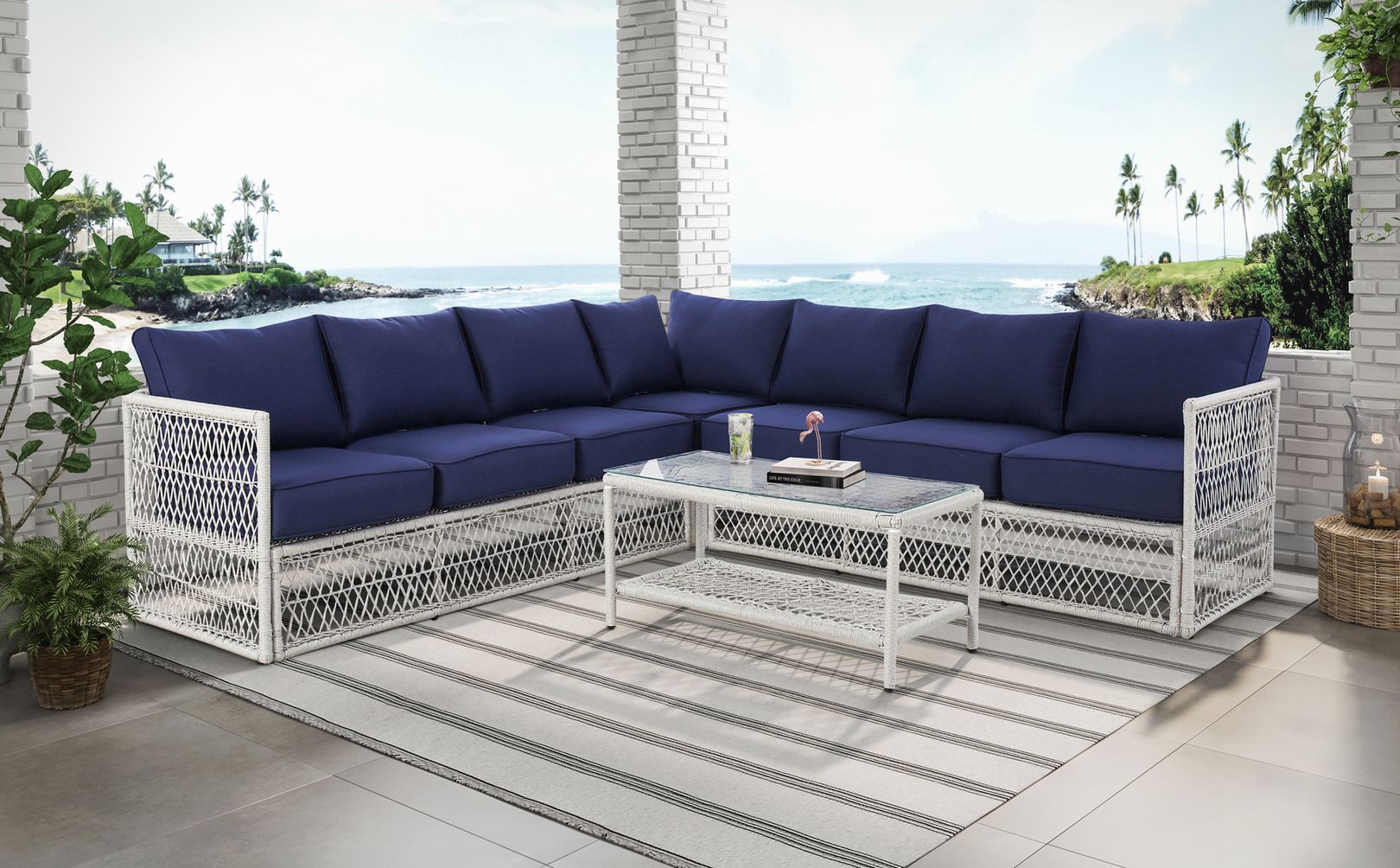 Modular sectionals often separate into two small sofas, an armless corner chair and a comfy chaise.
Tips For Decorating With Modular Outdoor Furnishings
Whether you're outfitting a roomy terrace, an enclosed patio or a small porch, you can use modular outdoor furniture to create a chic and versatile design. Consider adding some of the following multipurpose furnishings to your setup to establish a stylish, cozy and functional layout.
Modular Seating
When selecting outdoor furniture, modular seating is usually one of the first items people choose. Along with upholstered cocktail ottomans that serve as coffee tables, footrests and seats, you can bring home a curved, L- or U-shaped sectional with detachable, adjustable chaises for when you want to move to a sunnier part of the patio and work on your tan.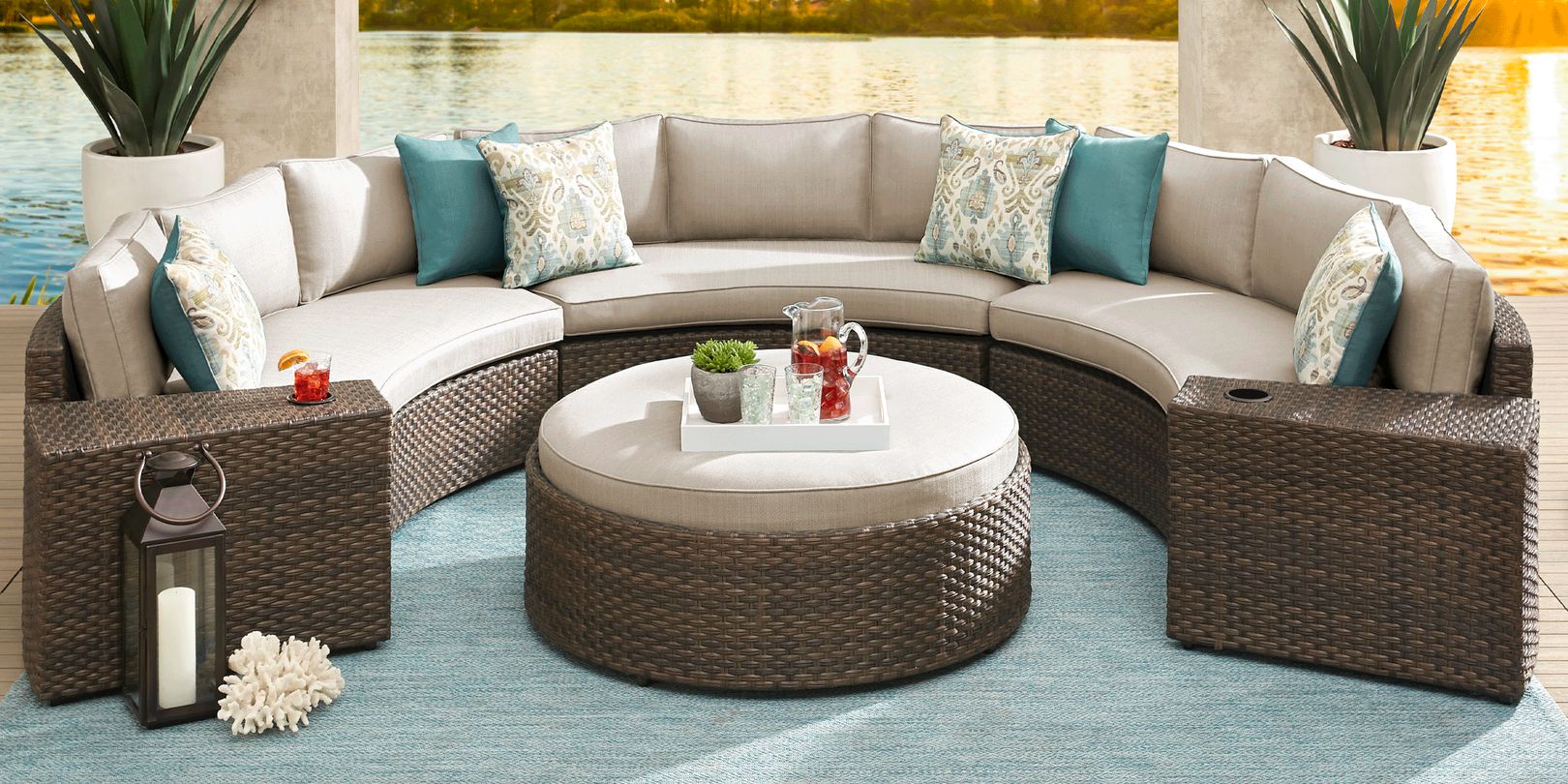 Many round sectionals can separate into individual curved seats.
Looking to establish the ultimate outdoor gathering spot? A modular patio daybed could be the perfect solution. Available in traditional rectangular and unique round models, these pieces have an original configuration that offers plenty of room for curling up with a good book or spreading out for a cozy cat nap. When guests arrive, the daybed separates into comfy ottoman seats for your visitors.
Modular Outdoor Daybed
Modular Dining Furniture
Technically, you can separate a traditional dining set by moving the chairs to other areas of the patio whenever you like. However, a modular dining arrangement usually lets you tuck the seats beneath the square, round or rectangular tabletop to create a single, closed configuration. You can also find modular 3 pc picnic tables that convert into sturdy, classic-style benches.
Modular Outdoor Decor
If you're going for a more subtle upgrade, you can accent your patio with smaller modular furnishings. Get a modular garden box with stackable units that can hold different plant types. As your flowers, herbs and veggies grow, unstack the planters and move each one to the place where it can get the right amount of shade or sunlight.
Modular wall decor often features abstract designs and detachable components that you can move around whenever you want to create a new work of art. Some wall hangings can also double as shelves, so you can mount them above your bistro set to hold napkins and condiments or set them on either side of your patio sofa to serve as floating side tables.
Nesting tables are another smart addition to a modular patio layout. Like stackable chairs and bar stools, these tables fit on top of one another to save space between uses. When you need a place to set drinks, snacks or magazines while hanging out on your porch, you can separate these tables and move them wherever you need them.
Finally, keep your outdoor setup comfy and cool by adding an adjustable cantilever umbrella to the space. Depending on their size and design, you can use these modular items over your patio to provide protective shade or lower them slightly and tilt them to the side to establish a unique privacy screen.
Some cantilever umbrellas have a massive range of motion to shield your patio setup on any side.
Whether you're a fan of modern and contemporary designs or prefer a rugged coastal or rustic aesthetic, modular outdoor furniture can ensure maximum comfort and style for your space. If you're looking for a way to optimize your patio and make it as chic and cozy as possible, consider incorporating a few of these unique furnishings into your layout.