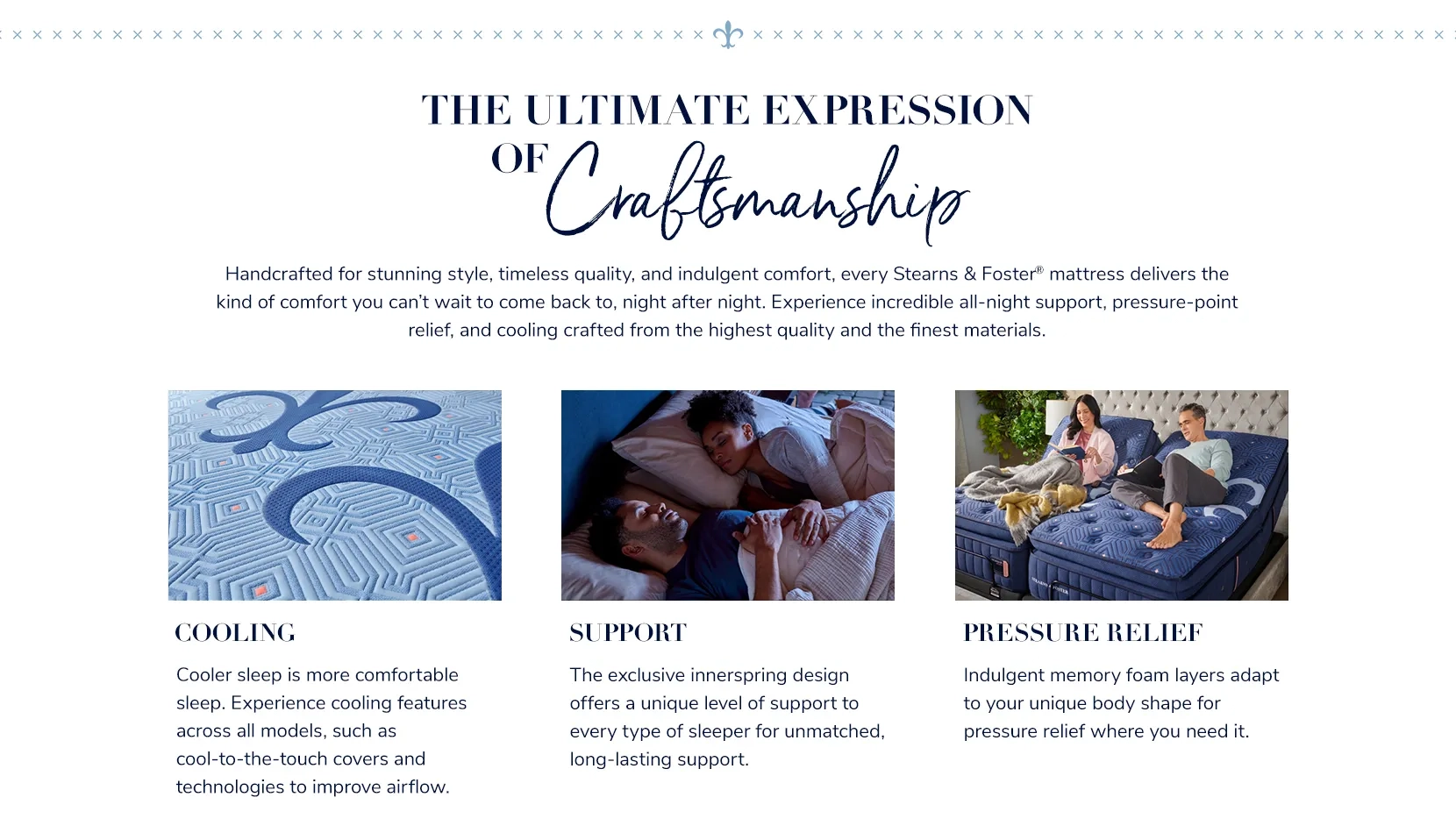 Why Buy a Stearns & Foster Mattress from Rooms To Go?
Some of the models in the collection of Stearns and Foster mattresses incorporate a variety of materials to offer good, supportive sleeping surfaces in comfort levels like firm, plush/soft, and pillowtop. The tenured company intersperses latex, wool, and memory foam materials with individually wrapped titanium alloy bedspring coils.
Stearns and Foster mattress models often combine elements of cashmere, horsehair, and silk, as well. Styles regularly available include comfort levels from luxury plush/soft to luxury firm, with popular models for sale like the Cassatt, Lux Hybrid, Estate, Studio, the Firm and Plush Hurston mattresses, Rockwell and Lux Estate Hybrid Pollock mattress. Elaborate embroidery generally adorns the sleeping surfaces of Stearns and Foster mattresses. Buy a mattress alone, or browse sets for sale paired with foundation options.
At Rooms To Go, customers may select mattress only sizes:
Stearns & Foster mattresses may feature white and brown colorations and options with pillowtops. Most models range between 13 and 14 inches high, so it's easy to find the best Stearns and Foster mattress for you.