How to Decorate a Nightstand
Many people use nightstands to keep bedside essentials within reach during the night. However, these practical pieces also have amazing style potential. Topping these bedside tables is an excellent way to spruce up your space and keep important items close by. In this post, we'll offer helpful suggestions on how to decorate your nightstands with functional and fashionable accents.
Nightstand Decor Ideas
Wondering how to decorate the top of a nightstand? A good rule of thumb is to start with important items that you need to keep within reach, even when you're in bed.
People also sometimes reserve a space on their bedside tables for eyeglasses, table lamps and an alarm clock. If you have a large nightstand with a roomier surface, you may be able to sit a few of the following items on the tabletop as well:
Bedtime Comfort Items: Some people may want to have a few things close by when it's time for bed. A sleep mask, pair of earplugs and a white noise machine can block out distracting sights and sounds that keep you up at night.
Hobby Supplies: If you like to enjoy calming activities before bed, such as reading, writing or knitting, consider making room on your nightstand for books, your journal or a bowl of yarn and a pair of knitting needles.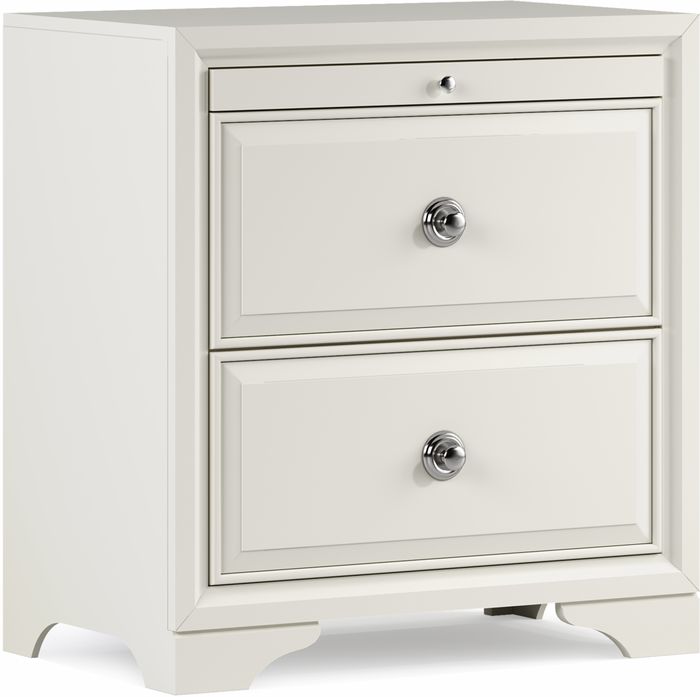 Nightstand Decor Items
Once you designate a spot for each essential item, you can incorporate a few decorative pieces to enhance the stylish look of your nightstands and the charming vibe of your bedroom. A potted plant or silk floral adds a refreshing pop of color to your bedside table.
Topping your nightstand with a few small photos of your loved ones is a great way to promote a happy and peaceful feeling in your bedroom. Meanwhile, a small sculpture, collectible or framed painting lets you show off your unique tastes and personality. You can also select decorative items that coordinate with the chic design of your bedside table. For example: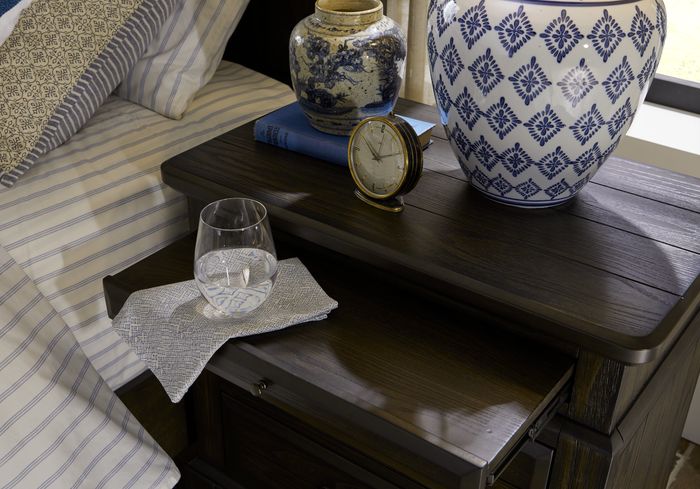 Despite their small surfaces, nightstands can have a huge impact on your overall design. Regardless of the room you're decorating, you can use the tips in this guide to select practical and chic nightstand decor that brings a subtle style upgrade to the space.
In This Guide:
How to Decorate a Nightstand