How Minimalism Can Make Your Small Apartment Feel a Little Bigger
One of the challenges of designing in a compact room is making the most of your available space. Minimalism takes a "less is more" approach to furnishing and decor that emphasizes simplicity and empty space, making it ideal for small apartment design.
Making mindful choices about your furniture and decor can help you plan out a minimalist apartment. Look for furniture that offers functional versatility to prevent overcrowding so you can create a small space that feels much bigger than it is.
Why Does Minimalism Make a Space Feel Larger?
Minimalism works by emphasizing simplicity, cleanliness and openness. By filling the space with the bare essentials and tasteful accents, you open up your floors and walls, making them seem much bigger than they really are. Natural brightness and open space add depth to rooms of virtually any size.
Reduction of Decision Fatigue
In interior design, as well as in life, the number of decisions you make can lead to mental exhaustion or strain. Decision fatigue, also called ego depletion, can cause people to make poorly thought-out choices. In short, being overwhelmed with too many decisions can lead people to make bad ones.
Minimalism reduces distractions caused by having too many unnecessary possessions, which can relieve decision fatigue. By focusing only on what is essential to sustain a healthy lifestyle, you spend less time and mental energy on minor decisions, like choosing new furniture or color palettes. A minimalist design is all about making things easier, both mentally and physically.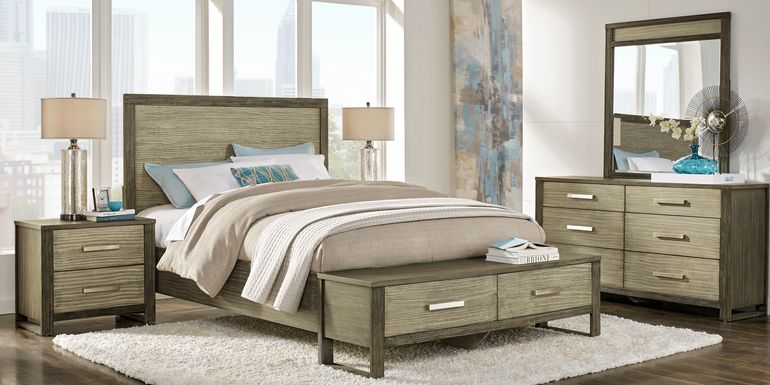 Minimalism allows you to strip down your layout to focus on only the essentials.
Reduction of Overstimulation
Some decor styles, like bohemian and eclectic designs, fill spaces with various colors, textures and shapes to create a cohesive but visually busy look. Carefully curated, balanced boho and eclectic rooms are lovely, but they can also be a lot to process, especially in a smaller space. For some people, overstimulating settings may cause mental or physical strain.
Taking a minimalist approach to interior design helps mitigate overstimulation. When you come home after a long day, a peaceful, sparsely decorated environment is much easier to process than one that's visually overwhelming. Additionally, the extra space you gain by adopting a minimalist design makes it easier to settle into the comfort of your home.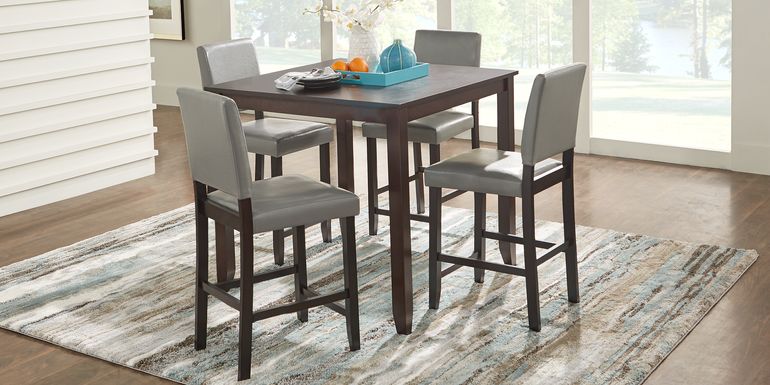 A simple, minimalist apartment layout can help prevent overstimulation.
Tips to Create the Illusion of Space
When you're designing in a small space, make sure to address all of the room's basic needs and functions without creating clutter or smothering your home decor. Minimalism encourages you to make mindful design choices that free up floor space while making the room seem larger than it really is.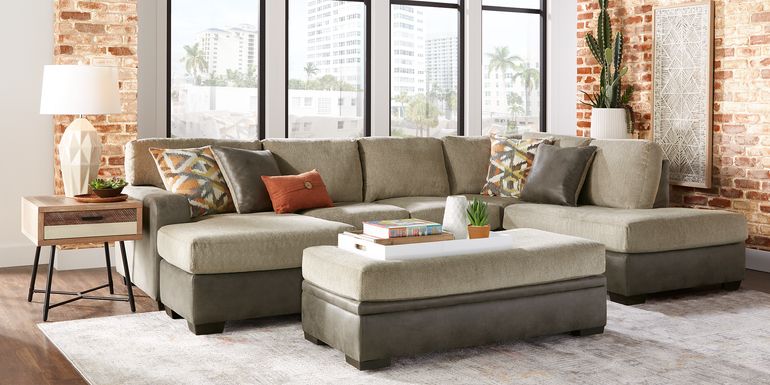 Minimalist designs emphasize empty space, giving your layout a heightened sense of depth that makes small rooms feel bigger and more open.
Declutter
The first step in taking a minimalist approach to your small apartment design is focusing on the essentials. Take some time to declutter your space by removing unnecessary items and accents. Here are some decluttering tips to get you started:
Clean on a schedule: One of the easiest ways for a space to become cluttered quickly is infrequent cleaning. Make cleanup part of your daily and weekly routine to prevent clutter from piling up. Start by making sure the day's dirty laundry is in a hamper and all table surfaces are clear before you go to bed at night.
A place for everything: Give every item in your home a dedicated storage spot. Clutter builds up when you don't know where to put things. Keeping an organized system in place makes it much simpler to cut down on clutter.
One room at a time: Decluttering your space can feel overwhelming, especially if you have multiple rooms to maintain. Focus on one space and take time to sort out the possessions you want to keep and organize and those you're ready to donate or discard. Little by little, you can achieve a clutter-free home that feels much more open.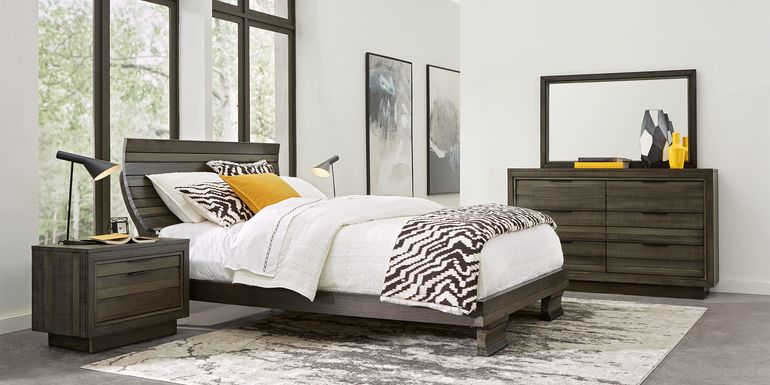 Declutter your space to remove unnecessary items and accents and create a more open layout that feels much larger.
Use a Complementary Color Palette
Certain color combinations and themes affect how you perceive the size of your space. Generally speaking, the brighter your layout, the bigger and more open it feels. With that in mind, consider lighter neutrals and pale or pastel color schemes to create a breathable minimalist space.
True neutrals, such as white, beige and gray, suit minimalist designs. Sleek monochromatic color palettes can feel simple and tasteful or bold and futuristic. If you prefer a little more color in your design, opt for softer pink, green or blue shades. Use darker hues like navy blue or black sparingly in well-lit rooms to create a more open feeling.

Colors like bright white and deep navy blue work together to add depth to your space, making it feel brighter and more open.
Maximize Your Use of Storage Space
One of the most important parts of maintaining an open, minimalist look is keeping things organized. Small rooms feel much bigger when you keep clothes, accessories and media tucked away or neatly on display. Use the following tips to start your organizational strategy:
Furniture with storage: Multifunctional storage pieces, such as end tables with cubbies, console tables and storage ottomans, hold decor, media and accessories in living rooms. Meanwhile, bedroom furniture like storage beds and benches keep essentials nearby yet out of sight.
Vertical storage: In small layouts where floor space is at a premium, take advantage of vertical space with mounted shelves or tall storage pieces like hutches and bookcases. In addition to providing organization options, using wall space as storage increases a room's visual scale, making it feel bigger.
Just the essentials: Similar to decluttering strategies, focusing on the items you actually need, rather than what you can fit into storage closets or drawers, makes it much easier to organize your space.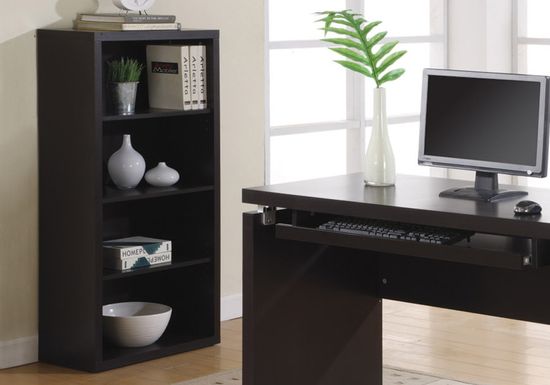 Using vertical storage pieces like shelves and bookcases frees up floor space while cutting down on clutter.
Float Your Furniture
When it comes to furnishing your small apartment with a spacious and open minimalist approach, floating designs keep seating and living essentials close yet comfortable. Floating your furniture means moving every piece to the center of the room, creating an island of seating and accents away from the walls.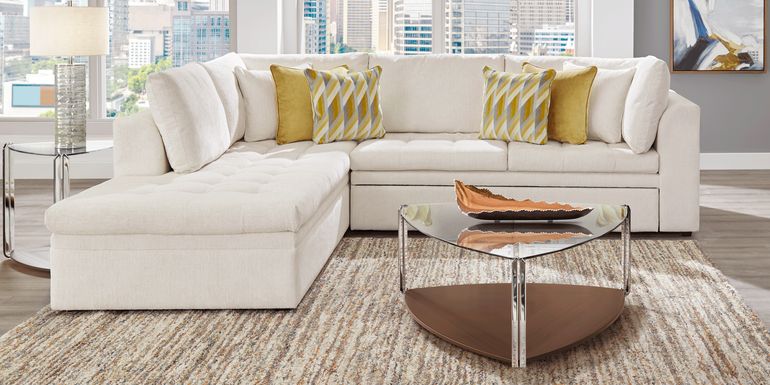 Take your furniture off the walls and towards the center of the room to create a floating look.
Floating furniture creates the illusion of more space by freeing up your walls. Creating a central furniture island that's accessible from multiple directions also affects your perception, making rooms seem larger. Whether you're designing a compact home office or furnishing a tiny living room, floating your furniture is a simple visual trick that makes your layout feel spacious.