How to Furnish and Decorate a Studio Apartment
Tips for Studio Apartment Layouts and Designs
Furnishing a studio apartment presents several design challenges. When you start adding seating, tables and decor, it's difficult to avoid overcrowding in limited spaces. However, tiny apartments have massive potential if you divide the room into specific areas and opt for space-saving furniture in each zone. By arranging small-scale pieces in clever ways, you can create a chic and roomy studio setup.
Overview
This post will provide some helpful tips on:
It takes a lot of planning and ingenuity to fit all the necessary household furnishings into a typical 500 sq ft studio apartment layout. To create a comfortable open-plan space, establish different zones in the apartment for daily activities. By designating specific areas for work, play, meals and sleep, you can make small spaces feel more open and livable.
How Do You Split a Studio Apartment?
To create a sense of space and flow in your studio apartment's interior design, section off the areas that will serve as different rooms. Create a quick sketch of the layout and divvy up your floor plan to include the following spaces.
Designating each corner of your studio apartment for a specific purpose is an easy way to divvy up the layout.
Room Dividers for Studio Apartments
Once you've determined where to arrange various zones of your studio apartment, you'll need to carve them out and keep them separated. Wall off each section with a curtain, an openwork bookcase or a folding screen along the borders. To maintain the open floor plan, strategically position a sofa or a long console table to define each space. You can also use area rugs to spotlight individual areas.
Your apartment furniture should provide maximum comfort while taking up minimal floor space. Starting with the essential pieces and arranging them so that each zone is cozy yet uncluttered is the key to designing the perfect layout. Check out these tips on how to choose and set up your studio apartment furniture.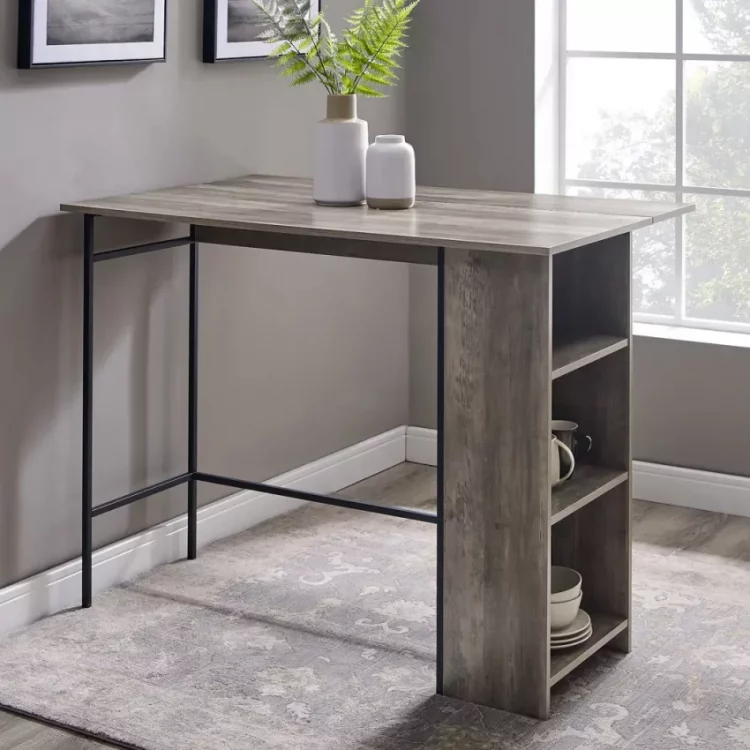 Beds for Studio Apartments
If your studio apartment is large enough, you could use a queen bed for your sleep space. However, a full or twin-size bed is a better idea for tinier layouts. Many types of small beds will work, but sleek metal and low-profile platform beds take up less room than other designs. Daybeds also preserve square footage since they fit against a wall rather than extending into the center of the room.
Some beds also tuck neatly into corners, providing another space-saving option for small sleeping areas.
Want a comfy space-saving sleep surface that serves a dual purpose? Forgo the bedroom area altogether and opt for a sofa bed or sleeper sectional instead. These pieces provide plush living room seating during the day and convert into a cozy bed when it's time to get some rest. Smaller sleeper chairs and loveseats take up even less room yet still offer a roomy sleep space at bedtime.
Functional yet compact storage is essential to avoid a cluttered studio apartment. With a few practical furnishings and a little creativity, you'll discover plenty of clever and unique ways to organize a tiny layout. Consider the following small-space storage ideas to help you keep items neatly tucked away in a 500 square foot home.
Make the Most of Vertical Storage
Using the walls to stow and display decor helps free up space in your studio apartment. Line up your books and houseplants along a wide windowsill, or hang up a wall-mounted shelf to show off figurines and family photos. Pick sconces over table lamps to keep tabletops clear and choose a corner desk, tower bookcase or hall tree to hold extra clothing, shoes, office supplies or accessories.