How Do You Create a Boho Patio?
Chock full of quirky, colorful charm, boho outdoor decor brings a carefree look to backyard decks and balconies. Creative influences from different cultures, vintage designs, cheerful mixes of prints and patterns, contrasting textures and casual furnishings are the heart and soul of this fun, laid-back style.
When brainstorming boho patio decor ideas, an artsy attitude and a little rebellion go a long way. Whether you want a riot of colors, prints, pillows and poufs, or a monochrome color palette made bold with rich textures and captivating accents, once you know your boho basics, you can customize these cozy, creative layouts to suit your personal tastes and style.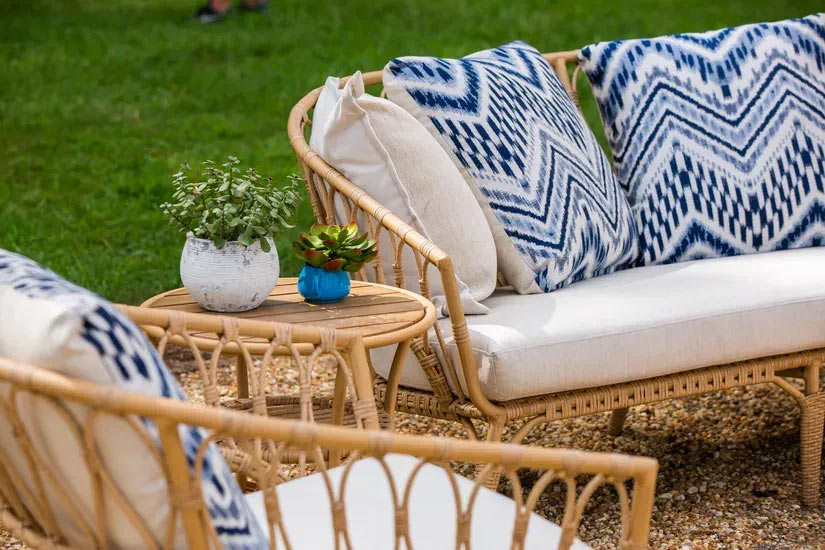 A creative mix of textures and patterns is essential for bohemian decor.
Overview
In this boho patio guide, you'll learn all you need to know to create this look on your deck or balcony. You'll discover how to:
Naturally Bohemian
Organic outdoor materials and natural finishes are a core component of boho patio furniture. Fun, laid-back wicker wicker porch swings, teak rocking chairs or wrought iron dining sets serve as the base for your design. The earthy textures of rattan seating, wood chairs and tables and other natural pieces combined with plush pillows and throws is part of what makes boho spaces so aesthetically pleasing.
If you're decorating a small boho patio, the ideas and materials are the same, just on a smaller scale. Low-slung hammock or a cast iron bistro set create similar vibes in spaces with limited square footage. Slim teak console tables and low-profile wicker side tables also offer surface space for drinks while setting the stage for the rest of your boho patio decor.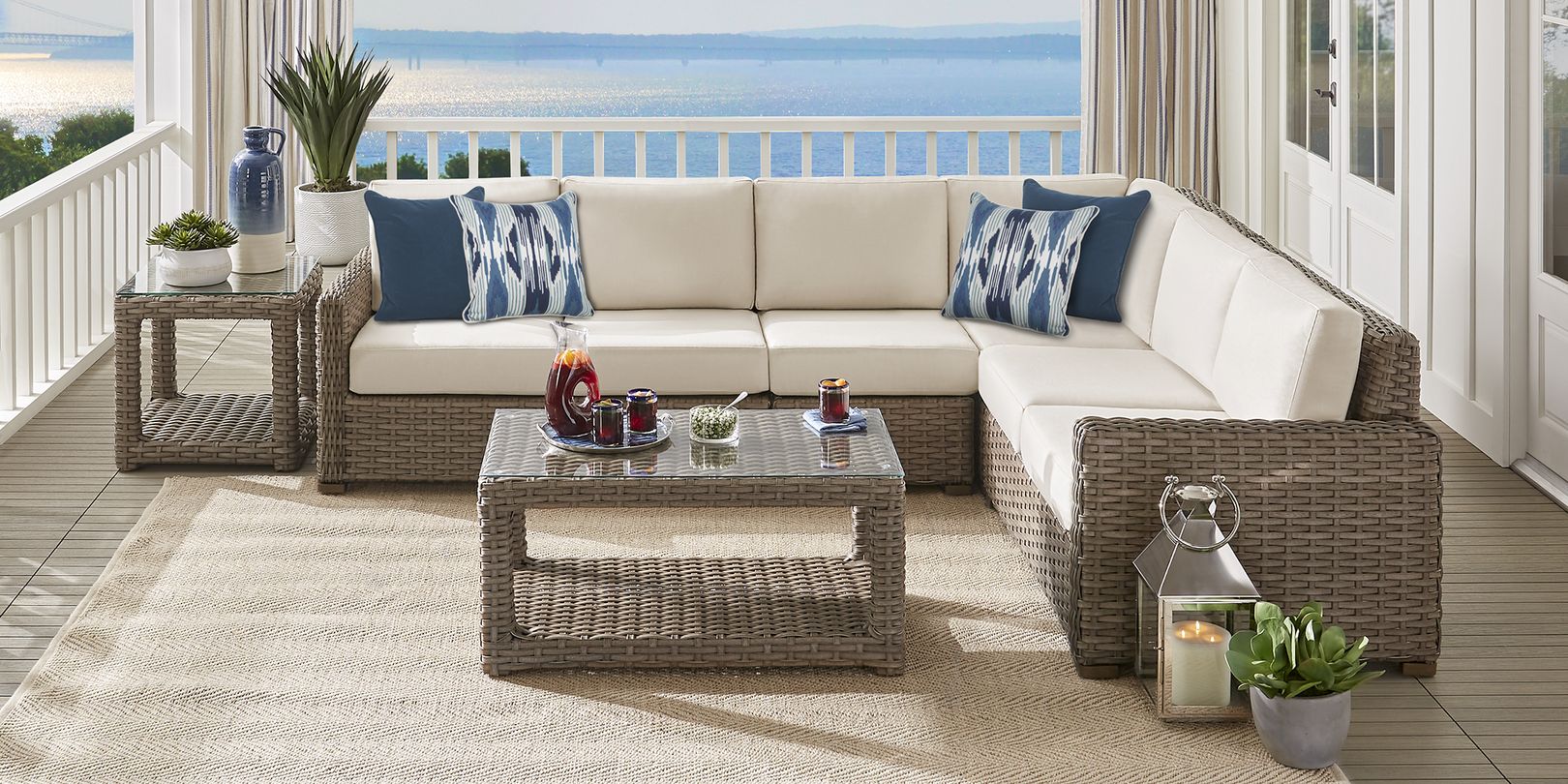 Combine wicker seating with smooth glass surfaces, plush cushions and flat-weave rugs to create a pleasing mix of textures.
Go with the Flow
When creating your boho patio, elements that evoke a free-spirited vibe should be a key feature of your design. Flowing curtains surrounding balcony entrances capture this aesthetic nicely. Alternatively, a canopy with billowy sidewalls leans into the nomadic nature of bohemian style while also adding a bit of shade to your layout.
Furnishings that feel carefree, and maybe a little indulgent, fit right in with boho outdoor decor. Consider shaded wicker daybeds piled high with pillows or a lavish, cushiony curved or u-shaped sectional to treat yourself to lazy afternoons in your own backyard boho getaway.
Woven accents and plush seating options embody the breezy, uninhibited nature of boho design.
Unconventional Combinations
It's always fun to break the rules, and boho patio decor gives you the freedom to do just that. Forget about carefully coordinated seating sets with matching tables. Putting pieces together in unexpected ways is a pillar of boho style. Consider the following layout ideas to get your creative juices flowing: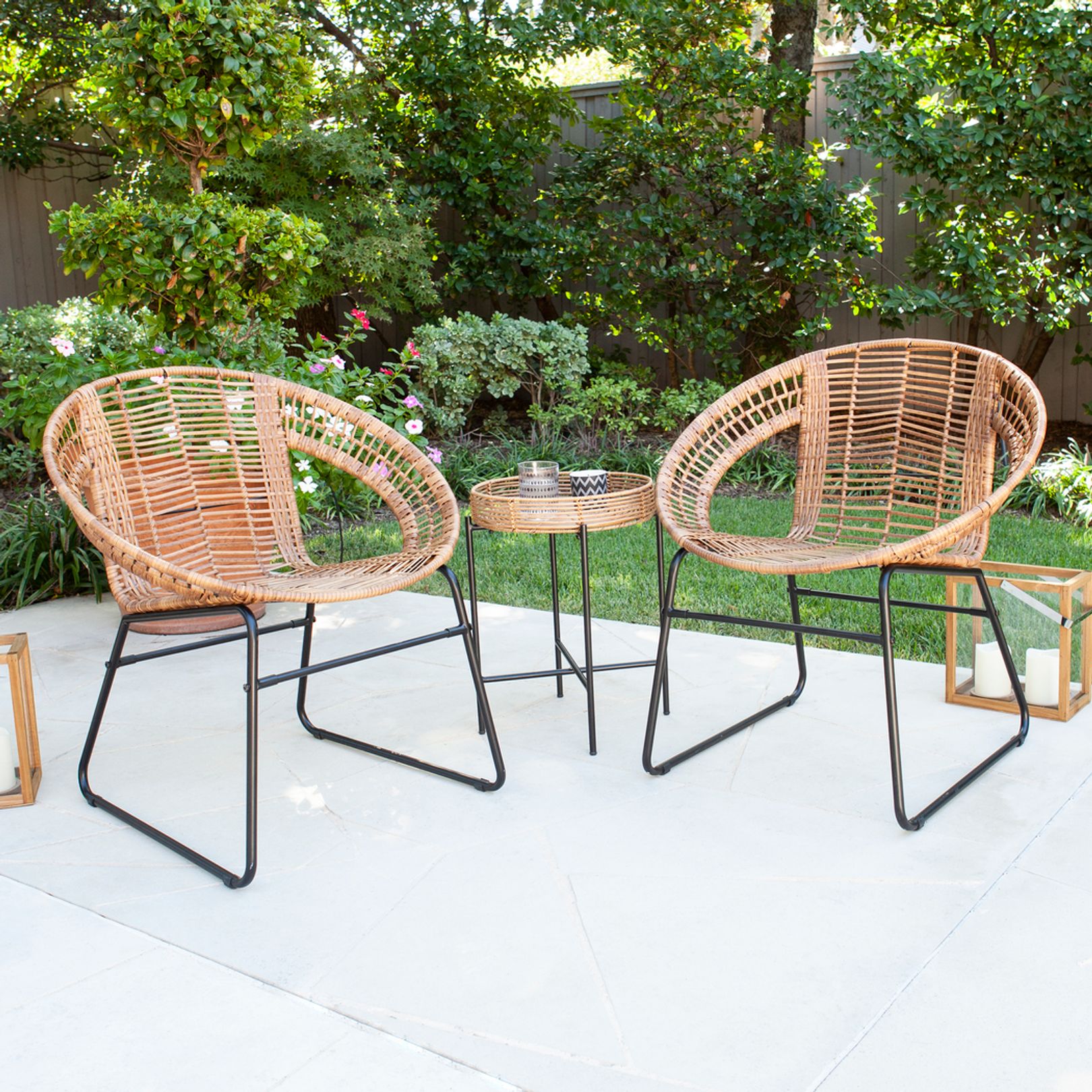 Look for patio furniture inspired by retro designs to mix and match your boho layout.
Bold Patterns & Bright Colors
Once you have a fantastic, free-spirited mix of boho patio furniture, their natural, neutral finishes serve as the perfect backdrop for a mix of colors and patterns. Cool jewel tones and metallic finishes are popular, but anything goes when it comes to color. You can opt for one or two signature hues or create a joyful infusion of multiple tints and tones to create your desired look.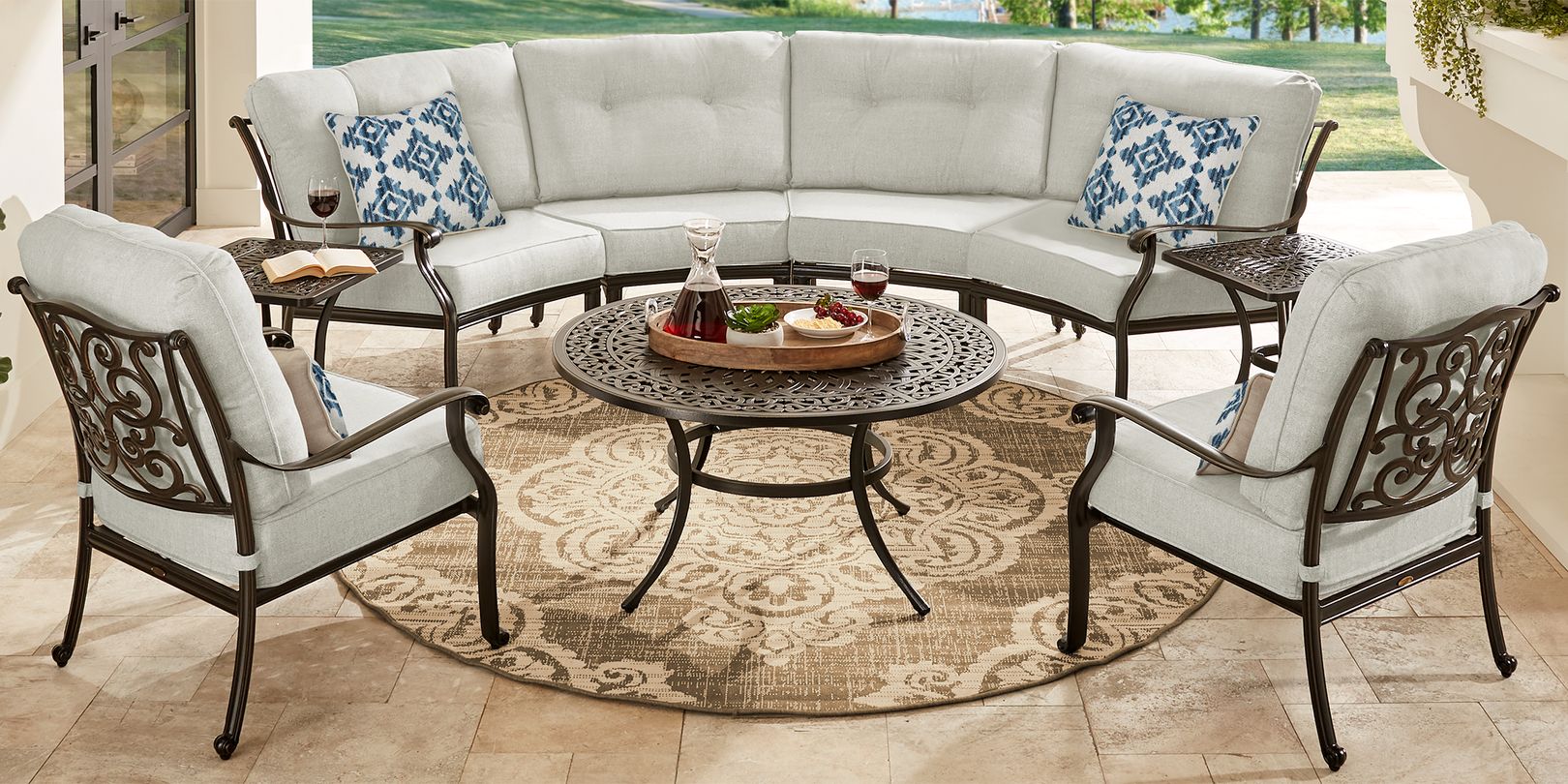 Ash gray cushions combined with a two-tone beige rug and white and blue cushions boost this layout's boho vibes.
Essential Elements
Start by building on your boho foundation with stylish, practical pieces that enhance your color scheme, capture your theme and make your outdoor retreat even more enjoyable. While you may not need every item on the following list, choosing a few essential accents can help you make the most of your space: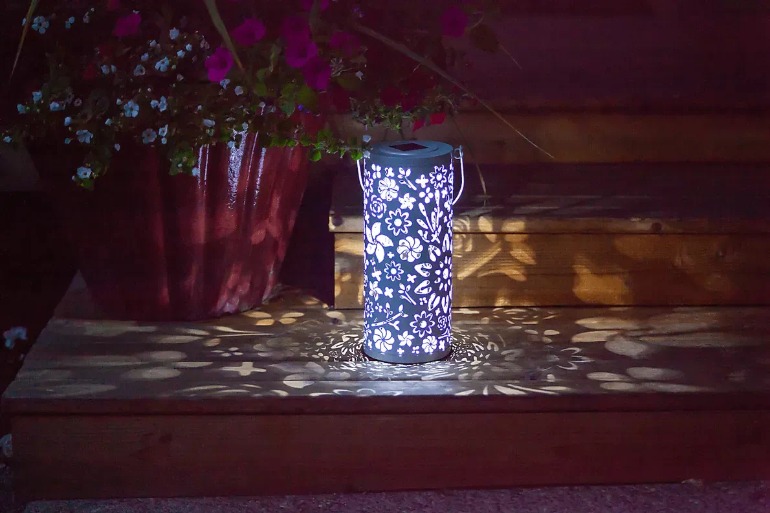 Add a warm, welcoming glow to your boho design with lanterns and string lights.
Embellish with Extras
Now that you've set the stage, it's time to accessorize and infuse your boho patio design with plenty of color, texture and personality. Wall hangings, cushions, rugs and other accents are the key to making your layout look and feel like a bohemian getaway. Use the boho patio ideas below to spark your creativity when setting up your space:
Accents like plants, wall hangings and rugs are the key to unlocking your personal boho style.
By pulling together a carefree assortment of colors and patterns along with a mix of furniture and natural finishes, you can create a boho patio layout that's relaxed and chic or lively and effervescent. Build on the basics and follow your artistic instincts, and before you know it, you'll have a gorgeous, unique design that you can truly call your own.