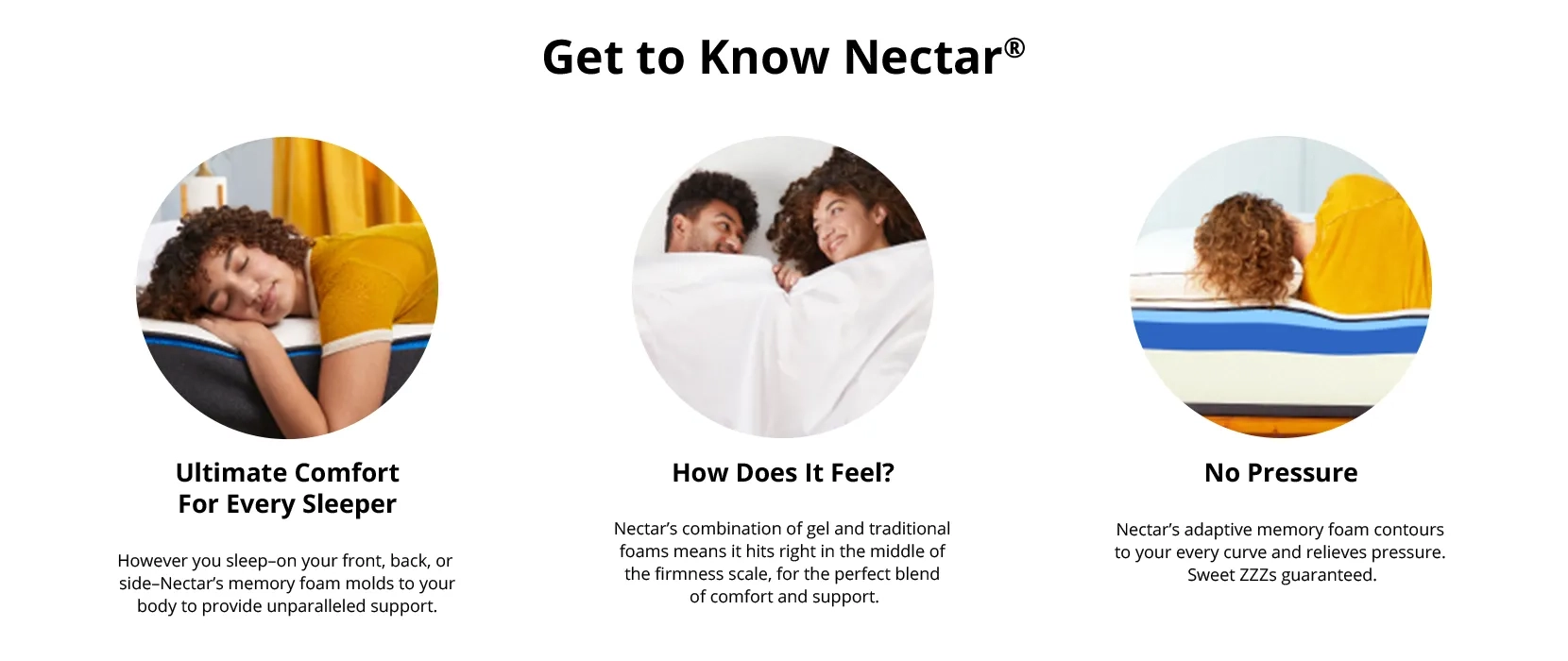 Why Buy a Nectar Mattress from Rooms To Go?
Equipped with the latest technology, a Nectar mattress will help you get restful, restorative sleep. Gel memory foam conforms to your unique curves, providing comfort from head to toe. This cutting-edge material also draws heat away from your body, keeping you cool and comfy throughout the night.
Our collection includes sizes and comforts to suit every member of the family. Check out twin- and full-size Nectar mattresses for the kids' rooms, or outfit your guest bedroom with a new medium-firm queen bed. When you want to upgrade your own mattress, opt for a king or California king adjustable set that offers ample room to stretch out.
Nectar mattresses come in convenient, compact boxes, making them easy to transport and set up. When you're ready, simply unbox, unroll and unseal your mattress. Give the foam a few hours to expand and you'll be enjoying your new bed before you know it.
It's a breeze to keep your bed clean and cozy with a Nectar mattress. Additionally, breathable foam layers promote airflow, helping your bed seem more fresh and inviting.