Color & Decor Ideas to Make Small Rooms Look Bigger
Decorating a small room can be a challenge, but you can get the look you want and create an open and inviting home in the process. Whether you're decorating your first home or a studio apartment, space-saving designs and decor for a small room are essential. Using bright colors, practical furniture and stylish accents, you can decorate a small living room, bedroom and dining room with ease.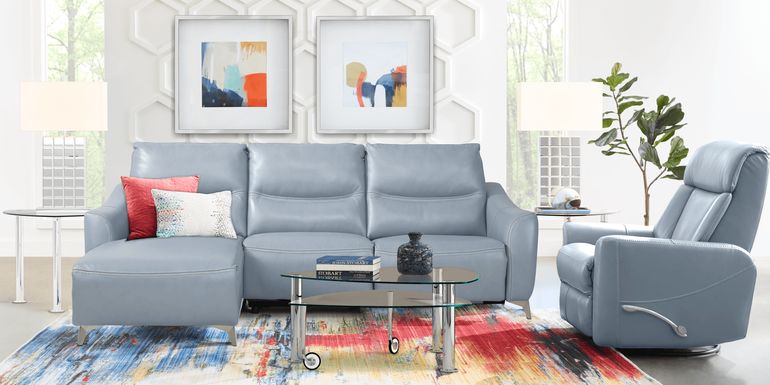 Domio Hydra Leather 3 Pc Power Reclining Sectional
Overview
Redecorating or moving to a new place and want to know how to make a small room look bigger? Before you dive in, consider small room decor ideas such as:
What Colors Make a Room Look Bigger?
When designing a compact space, select colors that make rooms appear bigger than they are. White and other pale paint colors reflect both natural and artificial light, creating a bright, open effect even as the lighting changes throughout the day. Lighter paint colors for small rooms also contrast with dark furnishings and decor for an extra level of depth.
In addition, painting walls and ceilings the same bright color creates the illusion that the ceiling is much higher than it really is. Feel free to experiment with popular colors for small rooms or consider the following classic small room color choices: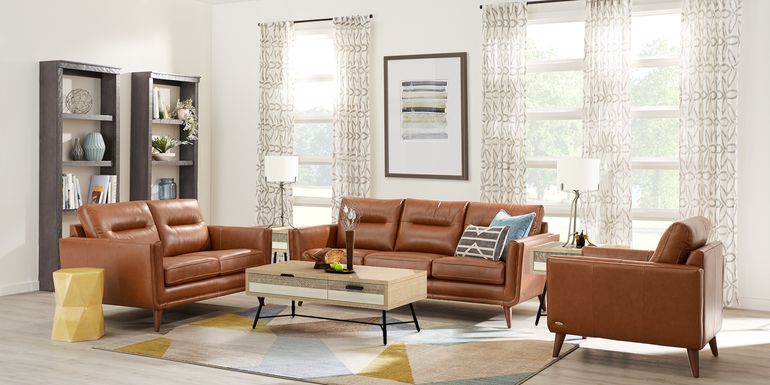 Open up a small space with a light brown living room set paired with neutral walls and subtle blue and green color accents that look bright and airy.
Multifunctional Furniture for Decorating Small Spaces
While you might feel limited when square footage is at a premium, being short on space can be a positive thing. Thanks to a host of small room furniture options, compact bedrooms, living rooms and studio apartments are often easier to decorate than their larger counterparts. A few upsides to using these convenient pieces include: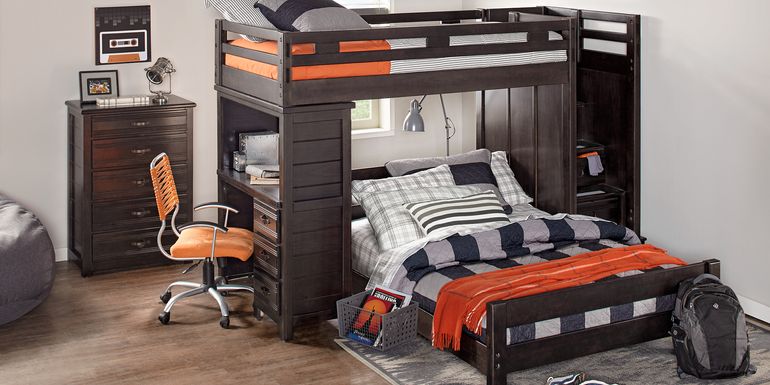 Kids need space in their bedrooms, so a loft bunk bed with an attached desk leaves more room for other furniture.
Decorating Small Spaces in your Home
Any small room in your home can appear more spacious once you learn a few tips and tricks and understand how to decorate a small room to look bigger. Light and neutral color palettes are appropriate for foyers, mudrooms, bathrooms and your main living spaces, too. Use small room decor ideas and multifunctional furniture to maximize your space.
Small Bedroom Ideas
From guest rooms to kids' bedrooms and even a studio or apartment suite, decorating a small bedroom is all about design touches like coordinating color schemes and useful accents in addition to adequate storage. For cozy, stylish small bedroom ideas, keep these techniques in mind when upgrading your look and scaling down for space: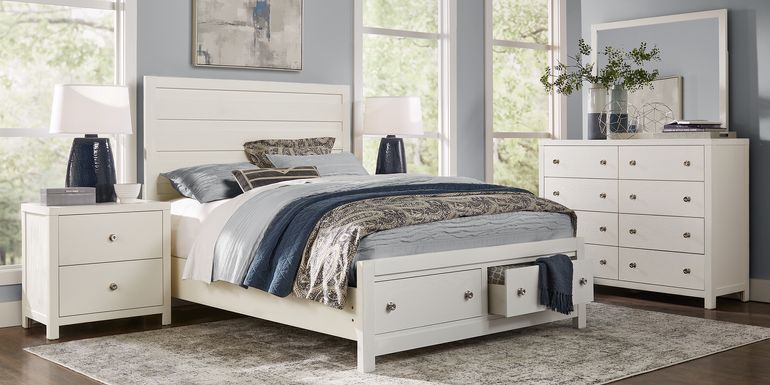 To decorate a small bedroom and make it look larger, choose a bright color palette and take advantage of vertical space by using tall chests or dressers with stackable drawers.
Decor for Small Living Rooms
When furnishing a small living room, first consider how you will use it. Do you enjoy family movie nights on a cozy reclining sectional, or do you want to create an intimate conversation space to share with a few friends? Whatever your entertaining plans, check out these chic and practical small living room ideas: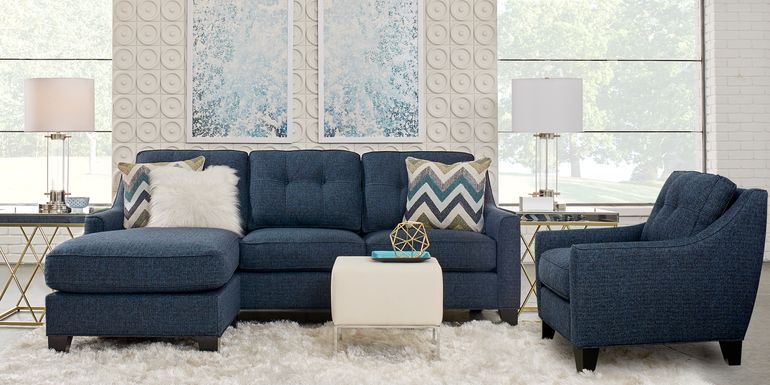 Small sectionals are a perfect fit for tiny living rooms, while the modern look of plush cushions above chunky tapered legs is chic and cozy.
Small Dining Room Decor
A small dining room with the right layout, furniture and decor can seat a surprising number of dinner guests. Small dining sets, like neat, round tables paired with two or three chairs, make the most of open-plan studios and tiny eat-in kitchen nooks. You could also swap the chairs out for backless counter or bar stools to conserve more space.
These small dining room ideas apply to homes without designated dining areas, too. If you're outfitting a studio apartment or dorm room, try adding a large coffee table to the center of the sitting area to serve as a makeshift dining table. A nearby bar cart with a wine rack, cabinet space, shelves and casters makes a great substitute for large buffets and servers.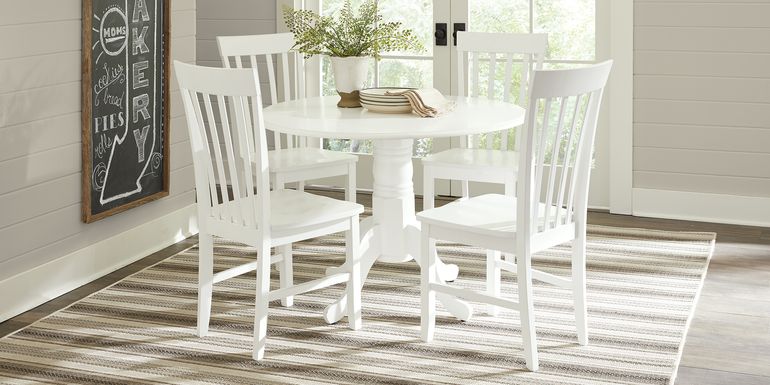 A round dining table can serve as an elegant bistro set in a loft apartment as well as an intimate gathering space in your family's townhome.
Small Room Decor Ideas
Once you've figured out your color palette and furniture, you can make a small room look bigger and more stylish with a few pieces of decor. While decorating small spaces includes personalizing the room's look and taking up as little space as possible, using the right placement strategy to avoid cluttering your space is important.
Wall Decor for Small Spaces
When it comes to wall decor, plot your layout with even spacing between pieces of similar sizes, colors and shapes to create a clean, cohesive look. For smaller items, arrange them in groups of three to five on a single wall to mimic the look of a gallery display and keep your small room walls looking neat and organized.
It's important to know how to fill empty walls without adding clutter. For starters, instead of populating them with a mix of picture frames at every corner, opt for one or two larger pieces. A single oversized print has a much greater impact, while collage frames with multiple photos look a bit more curated.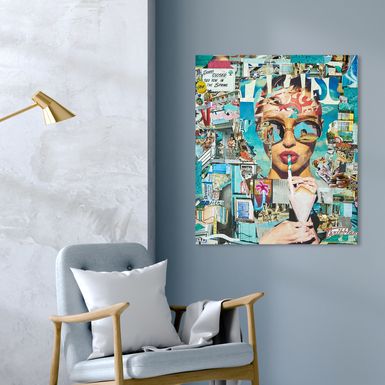 A large print or canvas adds character and has greater visual impact in a small seating area.
Make a Small Room Look Bigger with Mirrors
Another popular trick to open up a small room is the use of decorative mirrors. Whether you arrange a large circular mirror over the sofa or a collection of small rectangular mirrors in the kitchen, reflective surfaces expand your lighting as well as the view. Combine a large mirror with white wall paint to give tiny spaces some much-needed depth.
Lighting for Small Spaces
A well-lit space is essential when you want to make small rooms feel larger. Reconsider overhead lighting and opt for multiple, strategically placed table lamps. This approach allows you to adjust individual light levels in rooms with little natural light. Alternatively, try wall-mounted lamps or track lighting to free up space at ground level.
Define Space with Rugs
Decorative rugs warm up cold floors and separate different aspects of a small room. For instance, a round medallion rug under a dining room set creates a visual border as well as a guide for centering the table and chairs. Play with rugs of different colors to center your space, too. A pink rug under a kid's white bed is bright and playful, while a beige rug with a white sofa set looks airy and light.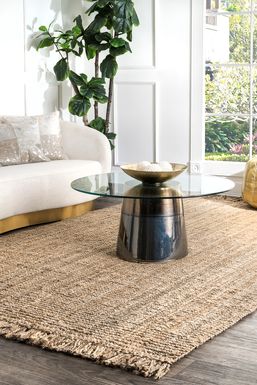 With a living room set, an area rug beneath the coffee table establishes walkways, while the furniture resting on the carpet prevents it from bunching or shifting.
Get Rid of Drapes
Heavy drapery limits a room's natural light and adds visual weight to your layout. Consider replacing them with blackout shades and mini-blinds so you can control and adjust the natural lighting in bedrooms without adding bulk to your design. Translucent curtains let light pass through, making rooms feel brighter and bigger. Choose from neutral, white and pale color options to fit your palette.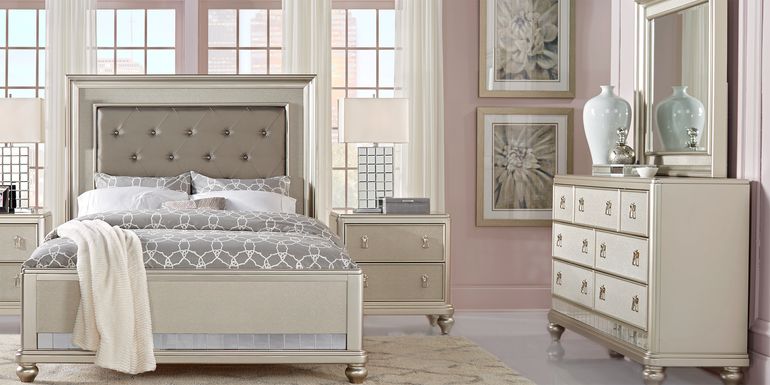 Avoid window treatments with heavy fabrics in small rooms. Opt for light, breezy options like sheer linen curtains or light-filtering shades instead.
Choosing furniture and decor for a small room in your home involves a good deal of planning, starting with choosing color palettes and finding space-saving solutions with furniture and accents. With our detailed guide, you can use your general understanding of color and the importance of storage and multifunctional furnishings to kick-start your small room decorating ideas.