Best Material for a Recliner
Choosing a recliner with the right upholstery can have a huge impact on your chic and relaxing design. Along with complementing your color scheme and decor, recliner materials can offer soothing texture to help you relax. When browsing different recliner types from Rooms to Go, consider the following upholstery options for a look and feel you'll love.
Fabric Recliners
Versatile fabric recliners add a sumptuous touch to your living room or studio apartment. Many of these seats have a blend of cotton, wool and other fibers to provide a soft, smooth surface for you to sink into at the end of a long day. While this material helps you feel warm and cozy as you snuggle in, it's also light and breathable enough that it may be able to to circulate air and keep you cool.
Fabric upholstery features a strong, tightly-woven design, making these recliners excellent for everyday use. Use one to add to your chenille living room set to tie the layout together and provide a relaxing spot for kicking back and binge-watching your favorite shows.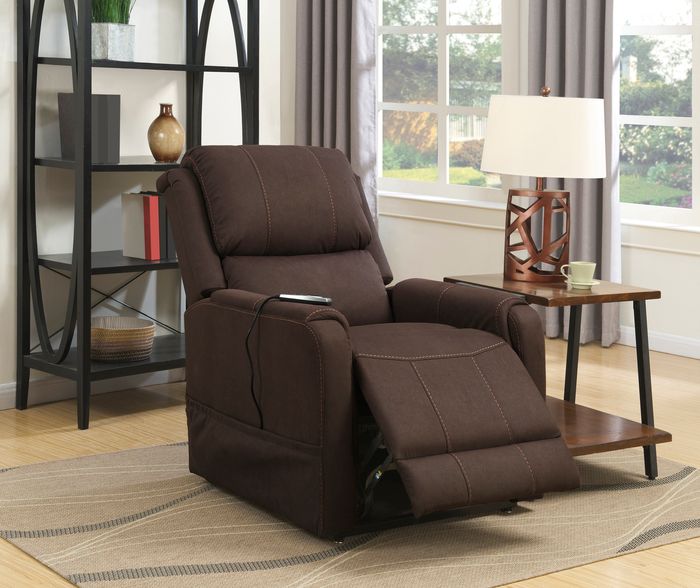 Style Considerations for Fabric Seats
Since fabric works for almost any interior design, it's easy to find a modern, traditional or farmhouse-style recliner featuring this plush material. Want to establish a relaxed, eclectic look? Choose a transitional-style fabric reclining chair that complements your antiques as well as your updated accents.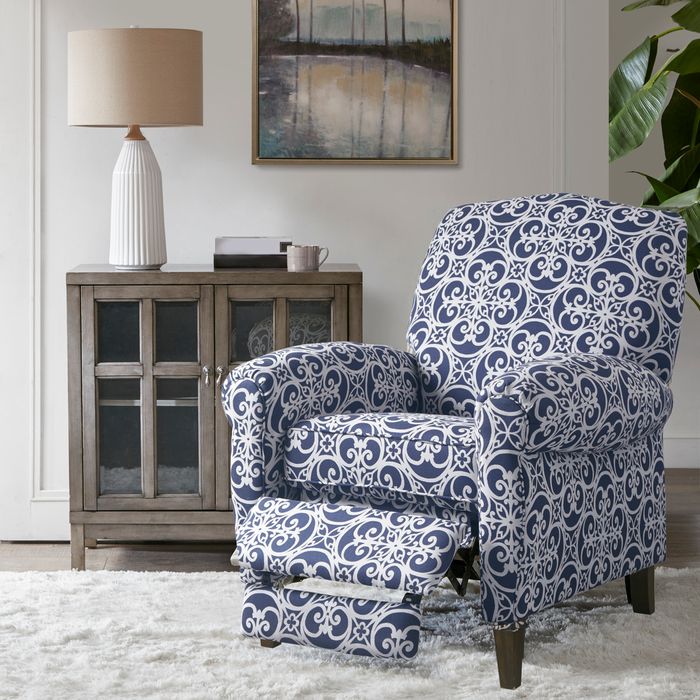 Leather Upholstery
If you're going for a stately, sophisticated aesthetic, leather may be the right recliner material for you. Its glossy sheen lends a rich, luxurious look to your room, while the supple fabric conforms to your shape to enhance your comfort. With proper maintenance, a leather recliner can bring lasting quality and style to your design.
Leather furnishings can be expensive, so it's important to compare different leather types to find the best fit for your decorating budget. Choose between:
Real Leather: Recliners with full-grain or top-grain leather upholstery are usually the most expensive. However, many people believe that real leather is worth the investment because of its look and feel.
Faux Leather: Leather-like materials like vinyl and polyurethane deliver the same timeless look of real leather for a more affordable price.
Vegan Leather: If you're living a cruelty-free lifestyle, a recliner with vegan leather upholstery may be the perfect option for you. A mixture of sustainable materials like recycled plastics, cork and other natural fibers create the leather-like texture of these seats. Usually, vegan leather costs more than traditional faux leather and less than real leather.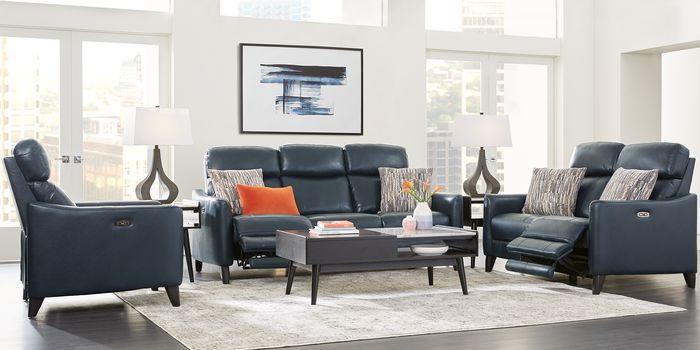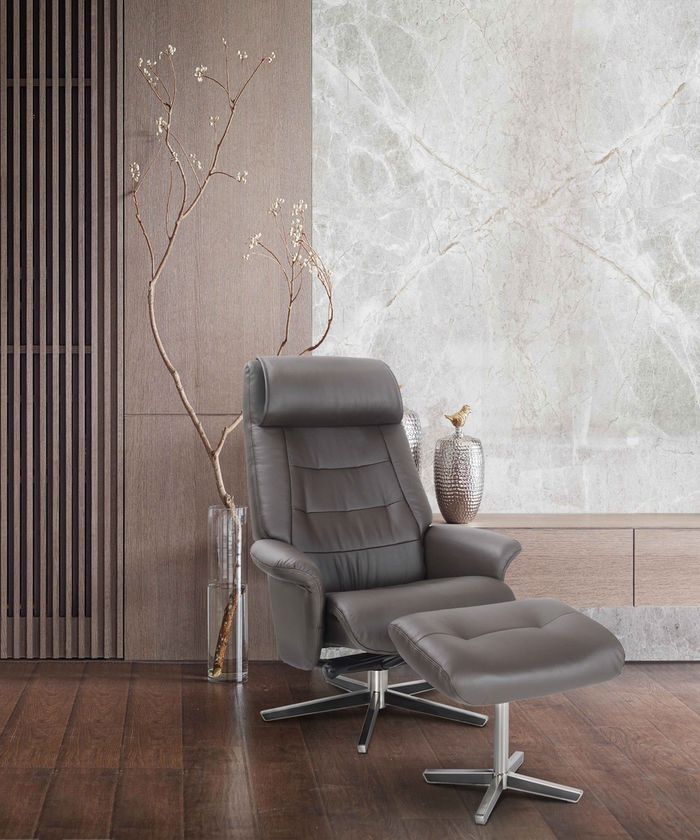 Microfiber Material
Performance fabrics like microfiber may be good options for living rooms, dens and family rooms. While recliners with microfiber fabric can sometimes come with a high price tag, there are some other affordable options available at Rooms To Go.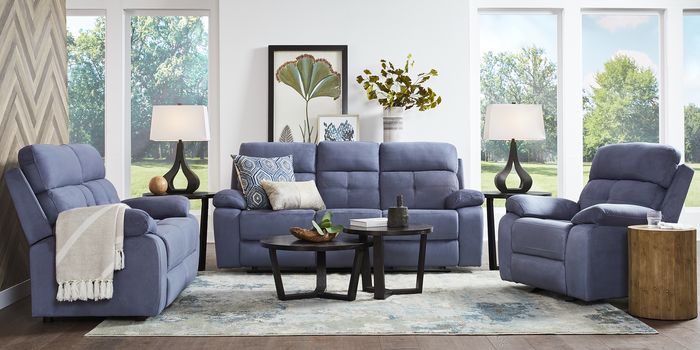 Modern Style and Efficiency
Microfiber is a common choice for simple modern interior design styles. However, you can find microfiber recliners with glider bases and unique stitched detailing that suits a cottagecore or country aesthetic. Also, this versatile material comes in various colors to complement almost any palette or chic layout.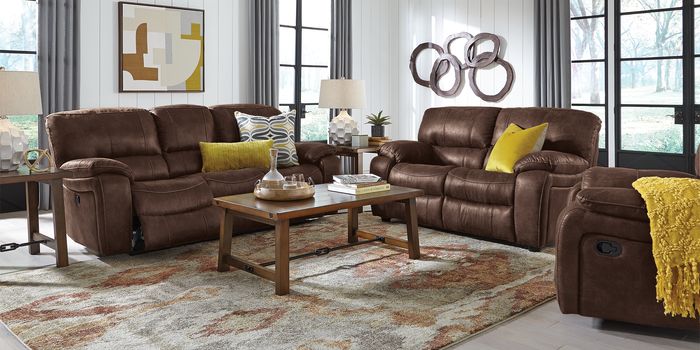 Browse Recliner Upholstery Options
Whether you like the look of smooth leather or textured fabric, Rooms to Go offers plenty of cozy and stylish recliners to choose from. Check out our selection of reclining chairs, loveseats, sofas and sectionals to find seating with the right materials for your comfortable layout and interior design.
In This Guide:
Recliner Materials