Whether you're upgrading the seating area in your living room or redecorating your den, a reclining chair is a stylish and comfortable choice. While you'll see several similarities when comparing a manual recliner vs. a power recliner, there are a few differences between the two that could affect your buying decision.
Movement
Is a Power Recliner Better Than a Manual?
The biggest difference between these two types of chairs is how they recline, and this component is important to consider when deciding which is better for your home. With most power recliners, you can simply push a button on the side of the chair to set your desired position. Some dual power recliners also allow you to adjust the head and footrests for maximum comfort.
On the other hand, you can move a manual recliner into position simply by pulling a lever on the side of the seat below the armrest or leaning back, depending on the model. Pushback recliners tend to be lighter than power recliners, too. Manual chairs are also easier to arrange in your layout because you don't need a power outlet nearby to operate them.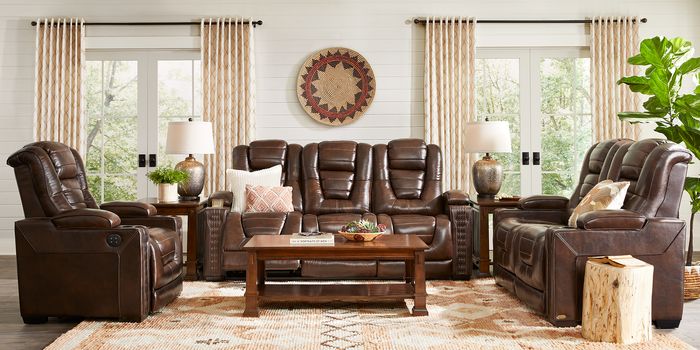 Materials
Upholstery Options
Although these chairs offer different ways to recline, both types of recliners come in a range of materials like microfiber to suit your decor and personal preference. Leather power recliners provide plenty of comfort with plush arm and headrests, while fabric power reclining chairs are a soft, cozy option after a long day.
Similarly, our collection of manual power recliners includes seats upholstered in an array of different materials. When redecorating your space, consider manual recliners in chic fabric or leather to give your layout a fresh new look. With multiple fabrics and materials to choose from, finding the right recliner to coordinate with your existing decor is a breeze.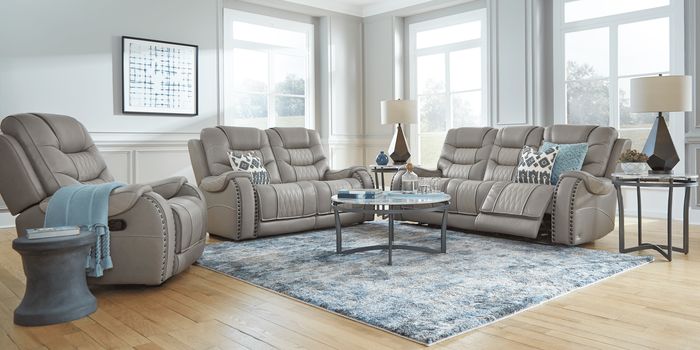 Color
Complement Your Color Scheme
When comparing manual vs. electric recliners, you'll find both models in colors that work well with your decor. Both recliner types come in various shades to enhance your seating layout. Neutral hues such as beige, gray and brown provide a more laid-back vibe and coordinate with most color schemes.
You'll also see both types of chairs in vivid colors like red, blue, green and orange, which are perfect for giving neutral decor a boost or coordinating your new chair with furniture in similar hues. In addition, white and black recliners are timeless choices that complement any color palette.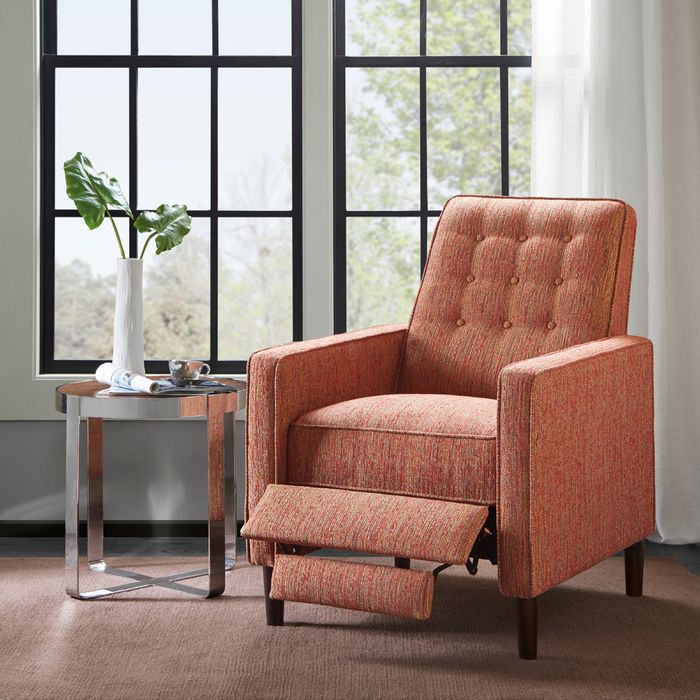 Styles
Complete Your Layout
When choosing between a power recliner vs. manual, you'll discover plenty of designs to suit your style. Search for modern recliners to coordinate with furnishings that feature clean lines and streamlined silhouettes. Or, opt for contemporary recliners to promote a chic yet casual vibe.
Want seating for a classic den? Rooms To Go offers traditional recliners with rolled arms and nailhead trim that pair beautifully with dark wood accent tables. Meanwhile, transitional recliners mix classic and contemporary elements, while mid-century modern recliners provide plenty of retro appeal.
Rooms To Go's brand name collections also have reclining chairs for your home. Browse our entire collection of stylish looks to see which one works best for your home.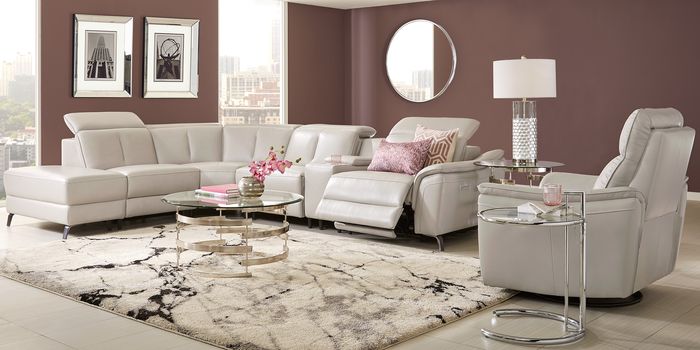 Features
Convenient Extras
While more common in power recliners, many models from our selection have convenient components that make life a bit easier. For example, cozy recliners with cup holders and built-in storage compartments keep drinks and remotes close at hand. Some power recliners also have convenient USB ports so you can charge tablets and phones while you're watching TV.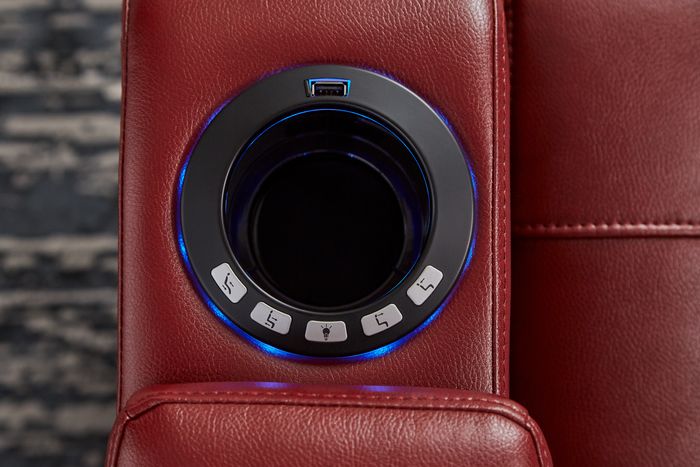 Final Thoughts
When comparing a power recliner vs. a manual recliner, there are several factors to think about. While both recliner designs share many similarities, the biggest difference between the two is how you move them into position. To select the best recliner for your home, choose the type of chair that works best for your space and your needs.
In This Guide:
Power vs Manual Recliners