Recliner Sizes & Measurements
Finding the Right Size Recliner for Your Living Room
Plush recliners can bring ultimate comfort and relaxing style to your living room. However, these chairs require a certain amount of space for kicking back and stretching out. By measuring your room and choosing the right recliner size to suit the space, you can find the perfect cozy recliner to fit your family room, home theater, small studio or den.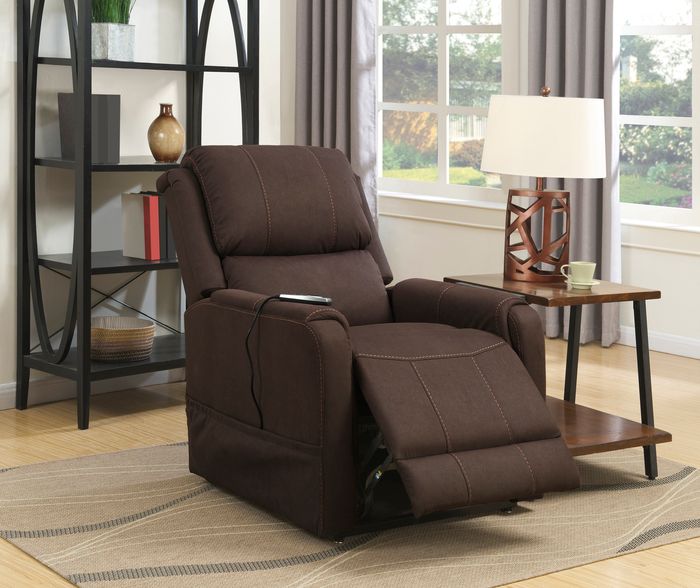 How to Choose Recliner Sizes
Before you start shopping for the perfect manual or dual power recliner, you'll need to take a few measurements. Knowing the precise dimensions of the room and the recliner can give you a more accurate picture of how the seat will look in the space. To find the right recliner size for your layout, grab a tape measure and follow these steps:
Measure the Chair Width: Recliner width is the measurement between the outer edges of both armrests. Finding this figure lets you know how much space you should leave around the sides of the chair for end tables and other decor.
Measure Recliner Length: Knowing how long your recliner is can help you avoid bumping into walls, coffee tables and other furniture when you recline. To find recliner length, lay the seat flat and measure the distance from the top of the headrest to the bottom of the footrest.
Measure the Surrounding Area: Wherever you plan to put your recliner, leaving extra room around the chair can keep you from scuffing walls and toppling cocktail tables as you kick back. Measure the layout and find the distance between all the decor in the area. Then, subtract five to ten inches from your measurements to provide plenty of room on each side of the chair.
Measure for Delivery: Some recliners require you to put them together after they arrive at your doorstep, while others come fully assembled. In either case, measuring your doorways, hallways and other entry points can help you choose the easiest route for bringing your new chair indoors.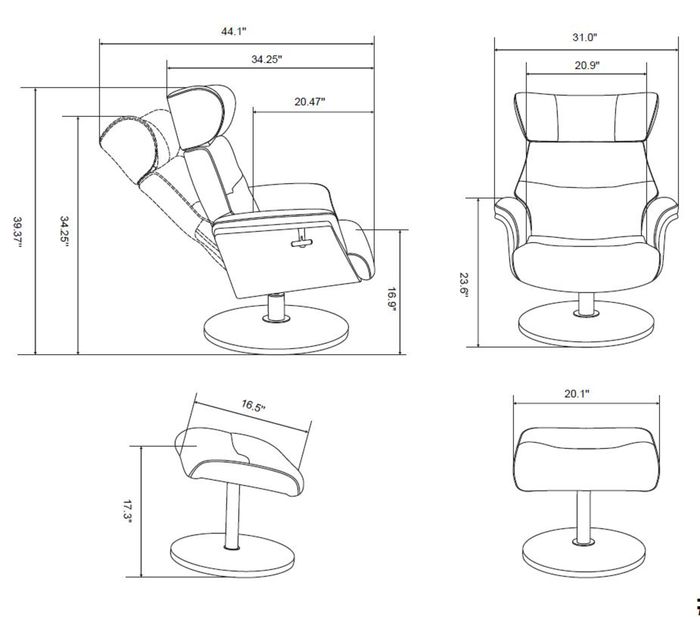 Recliner Chair Dimensions
Once you know the size of your space, you can compare those measurements against the standard recliner dimensions to learn which chair size would best fit your layout. While recliner chair dimensions vary by design, having general knowledge of different recliner sizes can help you choose the right one for you. Check out the recliner size chart to find the common recliner measurements.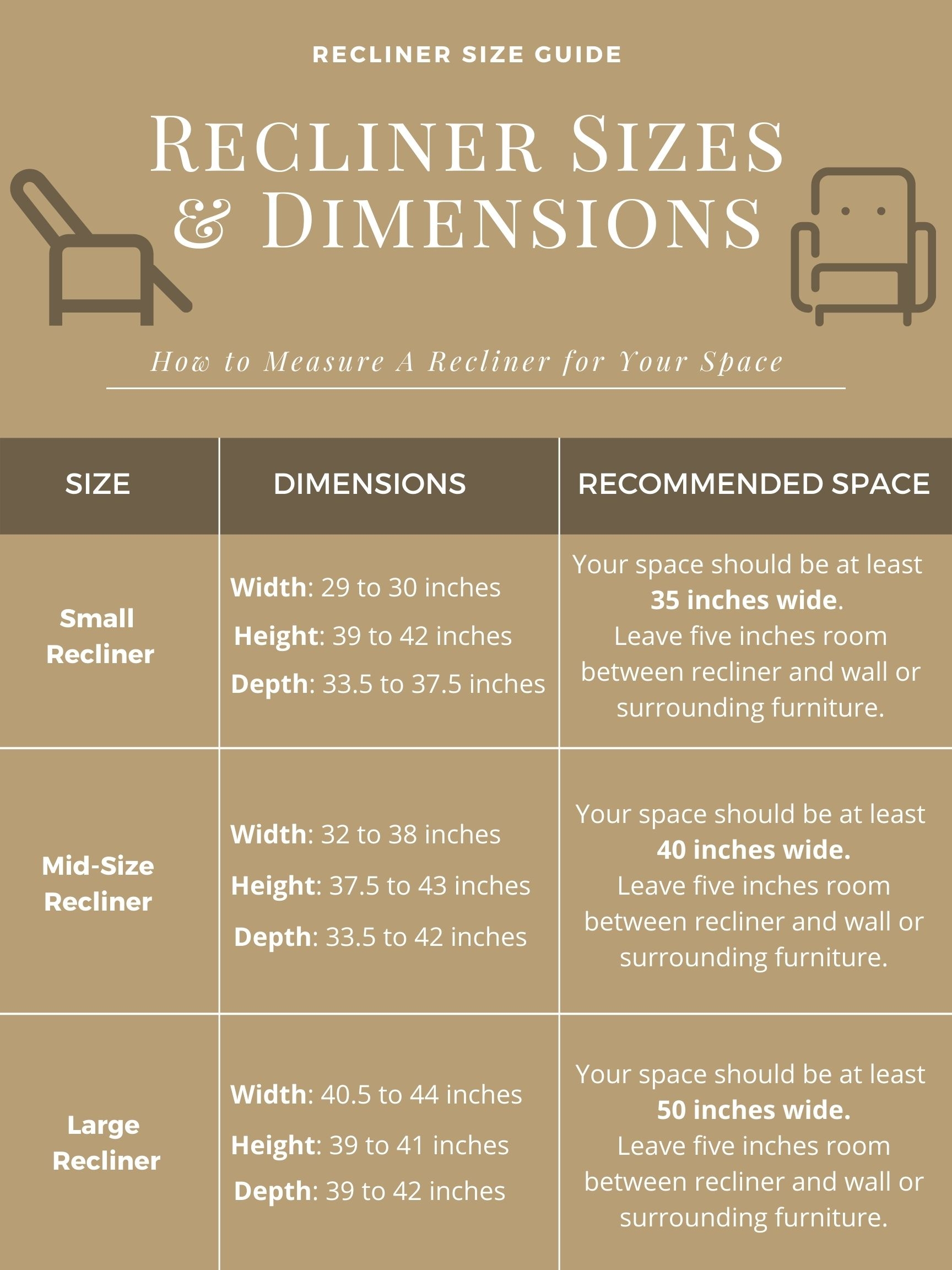 Recliner Sofa Dimensions
While individual recliners are a common choice for many shoppers, those with extra space might consider decorating their homes with a larger recliner sofa, recliner loveseat or recliner sectional. You can find recliner sofa dimensions by measuring the length, width and depth of the couch, along with the distance between the reclining seat's headrest and footrest.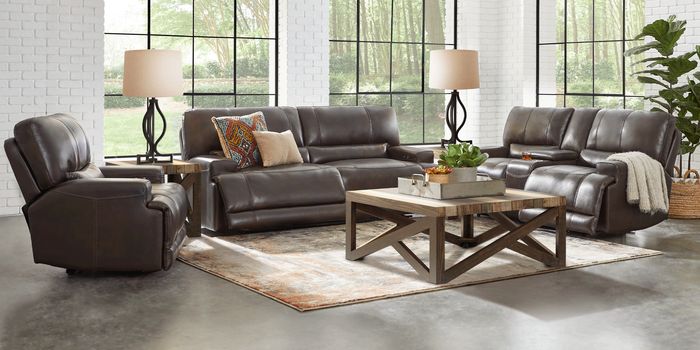 Fitting a Recliner into a Small Space
Finding space for a recliner can be difficult when you're outfitting a tiny condo, apartment or studio. Luckily, many stores offer small recliners to help you furnish your limited layout. You might even be able to find a 2pc or 3pc reclining sectional set for ample seating in a compact space. However, it's important to measure your setup first to make sure these pieces will fit.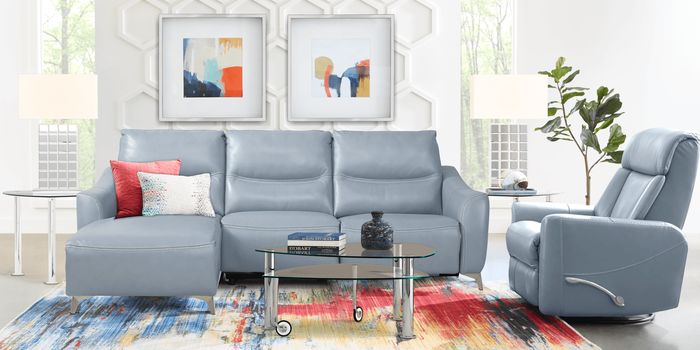 Recliner Types and Features
Some recliners come with additional features that you'll need to take into account when measuring your space. For instance, recliner sofas and chairs with glider, rocker or swivel bases might need a little extra room to accommodate their range of motion. Take a look at these placement suggestions to help you fit specific recliner types into your layout:
Pushback Recliners: A pushback recliner has a simple, chic silhouette, good for a small living room, office or den. When you lean back in these chairs and kick your feet up, the seat has a slightly shorter recline than the typical power model. As such, you can set one of these recliners in a corner or close to a wall to free up floor space in a tiny room.
Manual Recliners: Traditional manual recliners have a lever on the side that you pull to shift the seat backward and kick out the leg rest. As you recline, the headrest often pops back as well. To make room for this sudden movement, be sure to leave a little extra space between the recliner and the wall.
Power Recliners: With a power recliner, you can slowly adjust your seat with the push of a button. Place these recliners wherever you like, but make sure to leave enough space between the chair and the surrounding furniture.
Dual Power Recliners: A dual power recliner lets you adjust both the recline, leg rest position and headrest to help you find a comfy angle for watching TV or taking afternoon naps. Make this seat the centerpiece of a large living room or tuck it into a corner for cozy seating in a smaller layout.
Lift Recliner: Lift recliners have a forward-leaning motion that can potentially make standing and sitting easier. To choose the best power lift recliner, add the full extended height of the chair to the standard recliner dimensions. When setting up a lift recliner, leave enough open space in front of the chair so your loved one has room to sit and stand.
Sectional Recliners: Sectional and sofa recliners come in a range of designs and sizes. Whether you're arranging a 2pc or 7pc recliner set, remember to leave five to ten inches of empty space behind and in front of these sofas to avoid bumping into the wall or other furniture.
Recliner Sets: A full recliner set usually includes a recliner chair, loveseat, and sofa. Some arrangements may also feature ottomans and tables that coordinate with the design. When arranging your set, ensure there is plenty of space between recliner footrests and the other decor.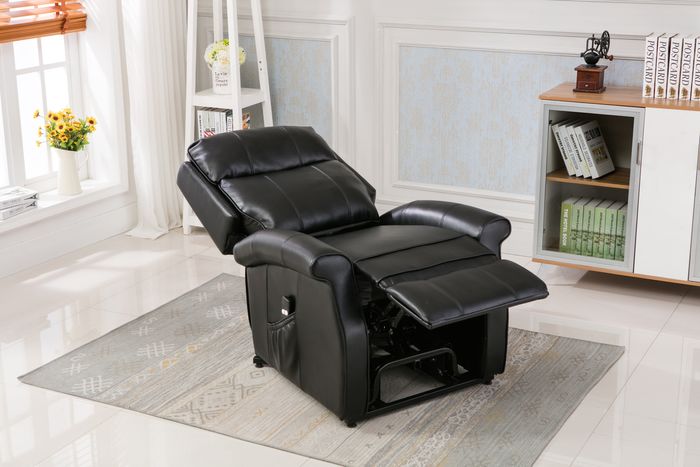 Recliners can serve as the perfect cozy seat for soothing naps, exciting movie marathons and relaxing chats with the family. If you still need help choosing between different types of recliners, consider how your family likes to use the living room and select a recliner chair, sectional or set that offers ample seating and a style that will impress your guests.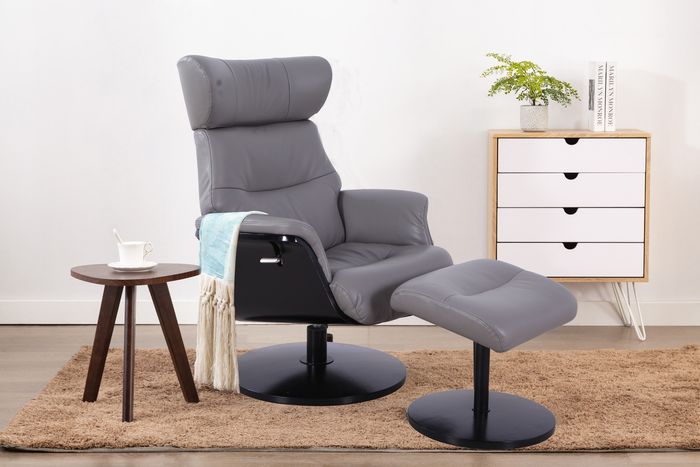 Seating Needs
Whether you live in a studio apartment or have an extra room for entertaining, the recliner you choose depends on the amount of seating you need. Larger families might prefer a 7pc recliner sectional, while those who live alone might opt for an extra-large recliner chair or loveseat to accommodate a partner or guests.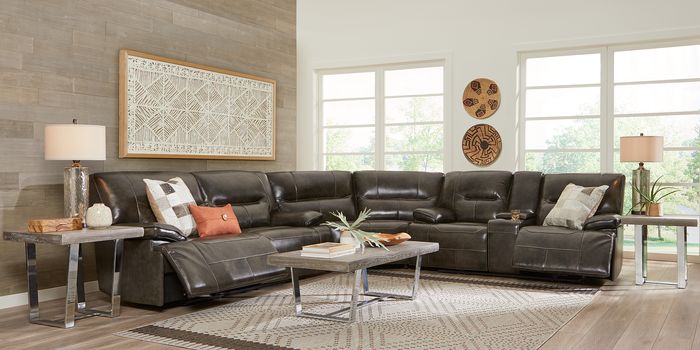 Placement
Recliners require space both behind and in front of them, so you can use the reclining feature to its fullest extent without disturbing walls or other furnishings. Make sure you have the right placement for your recliner before making your purchase, so when it comes time for delivery, our team can assemble and arrange your recliner in the right spot.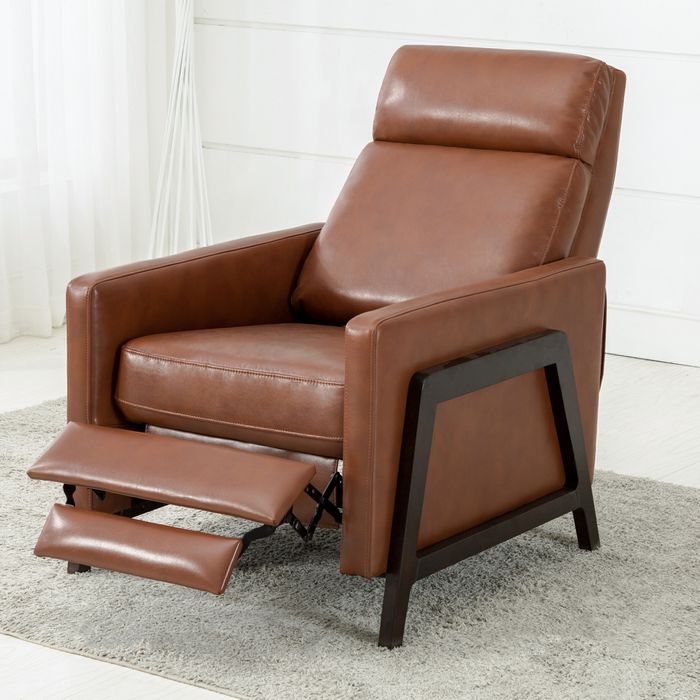 Movement
Several different types of recliners offer motion options. First, decide whether you prefer a manual vs. a power recliner, and then look for designs that provide the right movement for your needs. Some types of movement you'll find while shopping for a recliner chair include: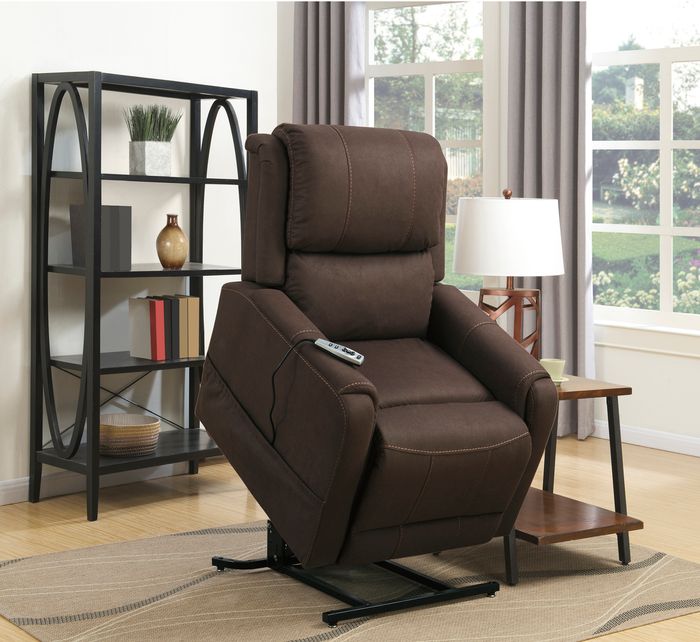 Recliners can serve as the perfect cozy seat for soothing naps, exciting movie marathons and relaxing chats with the family. Before your next shopping trip, jot down the measurements of your layout along with the common recliner chair dimensions. Using these measurements as a guide, you can find a chic and cozy reclining chair to fit your stylish home.
In This Guide:
Recliner Sizes