Seasonal Decorating with Winter Colors
Cool Winter Color Palette Decorating Ideas
Promoting a warm and inviting atmosphere is an important part of preparing your home for the holidays. Stylish winter decor allows you to create a cozy, festive set-up for calm nights by the fire and fun family get-togethers. By picking the right color palette and winter home decor for the living room, dining area, bedroom and other rooms, you can spruce up the entire house for the season.
Keep reading to learn about:
Rooms with cool color palettes like white and blue provide lots of flexibility when decorating for winter.
Classic Seasonal Color Schemes for Winter
Different variations of winter color schemes can suit nearly any style. Most traditional palettes include neutral grays and browns, as well as cool hues like sky blue and deep plum. However, some layouts may also include warmer red and gold accents to balance the design. Consider each room's purpose in your home and what colors and decorative accents might serve your theme best.
Winter Color Palettes for the Living Room
During this time of year, the living room often becomes the central hub for activities in the home with loved ones gathering for friendly visits and holiday parties. As such, you'll want comfy and colorful decor that promotes a cozy and cheerful mood. Try out some of these winter living room ideas to create a stylish set-up for your fun family functions.
Other furnishings you can use to create this color palette include:
For a living room in cottage-inspired hues, consider adding:
Bright and Cheery
Cast away those winter blues and keep things cheerful all season long with pops of fuchsia, emerald and lavender. Vivid hues are great for ringing in the New Year and are easy to reuse when decorating for spring. Outfit your living room with bold, colorful pillows, throws, table lamps, poufs and other cheerful winter decorations.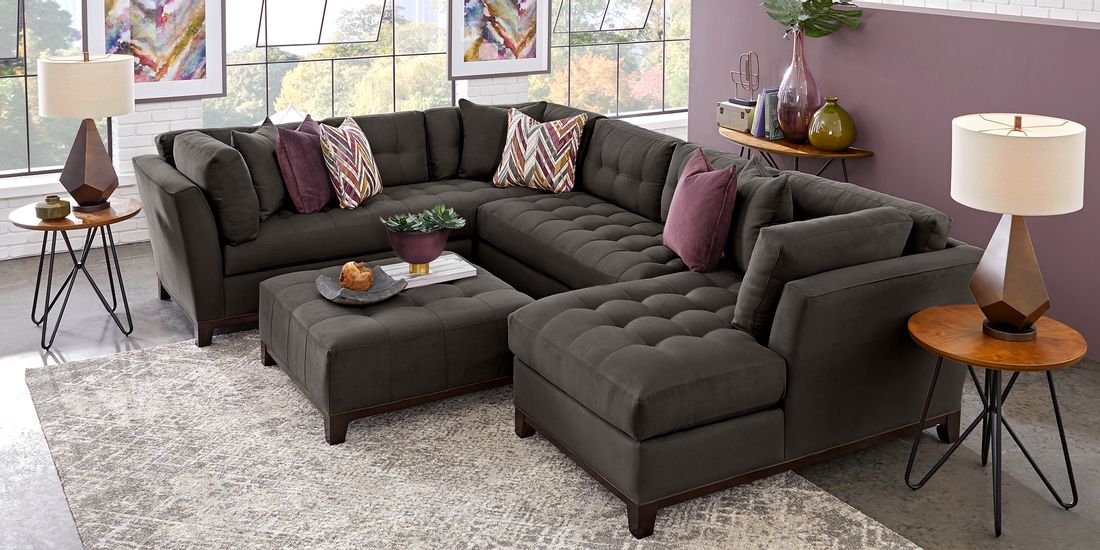 Small bursts of vibrant color add a seasonal touch to neutral furnishings that are easy to swap out as the seasons change.