DOLPHINS CANCER CHALLENGE
Earlier this year, one of our own here at Rooms To Go went to extreme lengths to aid in the fight to find a cure for cancer. Andy Kent, a sales associate in the Pompano Beach Outlet Center (Store #906), chose to participate in what was scheduled as a 52-mile bike ride as part of the 10th Dolphins Cancer Challenge on February 29th.
Back in October, Kent registered for the event and created Team Rooms To Go. He has raised close to $1,000 towards the events total of more than $5 million. The DCC has surpassed $32 million in total funds raised since its inception in 2010, with 100 percent of the donations going directly to the University of Miami's Sylvester Comprehensive Cancer Center.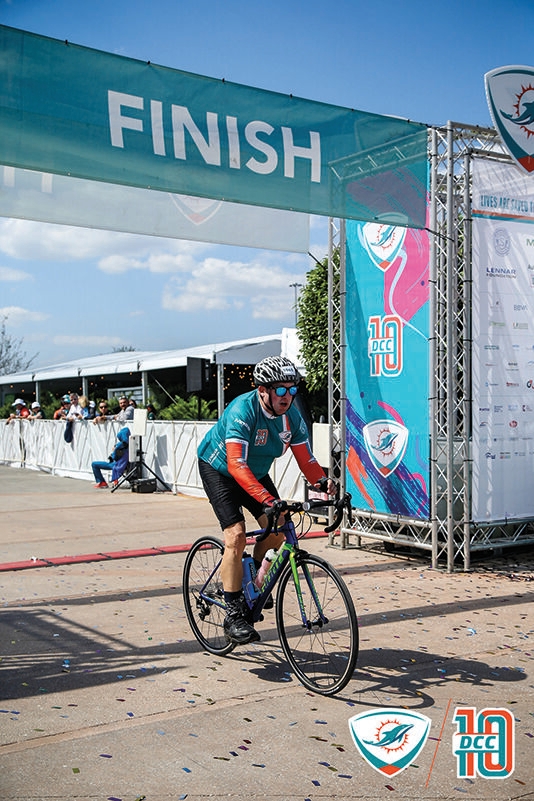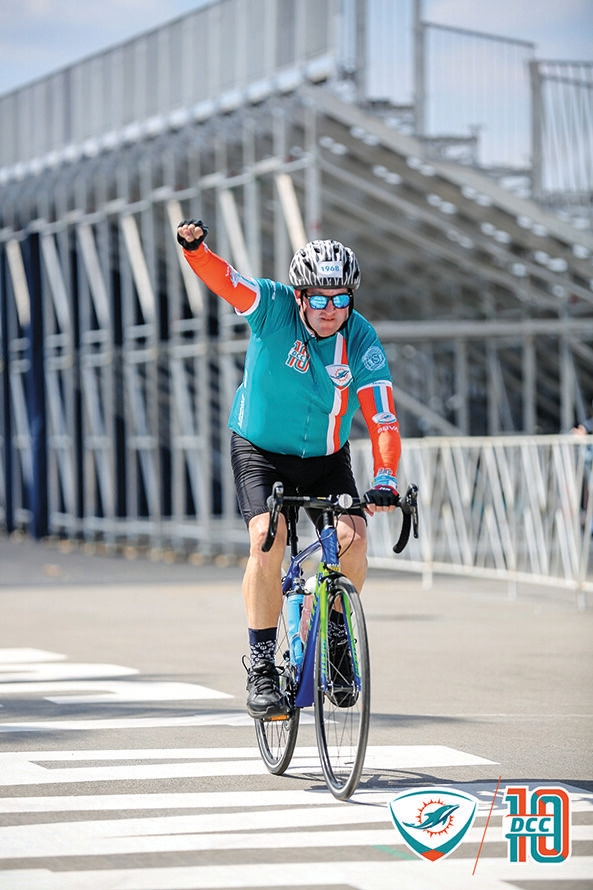 Even though he was unable to train for the event after his personal bicycle was damaged beyond repair in November, Kent never wavered from his commitment to complete the second longest of the five rides.
"I lost my father to prostate cancer a little more than 25 years ago, my good friend and former business partner to pancreatic cancer a few years ago and now one of my 16-year-old son's friends and former hockey teammates was recently diagnosed with osteosarcoma in his shoulder," Kent said. "The way I saw it, whatever pain and discomfort I'd have to endure during those five to six hours was going to be minuscule compared to what they went through, and in the case of this young boy, is still going through."
This was the fifth time Kent has participated in the DCC, but the first time since 2013. Way to go Kent!