First Apartment Living Room Checklist
Things You Need for Your First Apartment Living Room
Moving into your first apartment gives you an exciting opportunity to explore your independence and personal sense of style. Your first apartment checklist should include practical seating and storage options that help you maximize small spaces. Adding versatile accents that showcase your unique tastes and make tiny layouts appear larger is helpful, too.
Overview
This post offers several first apartment tips, including: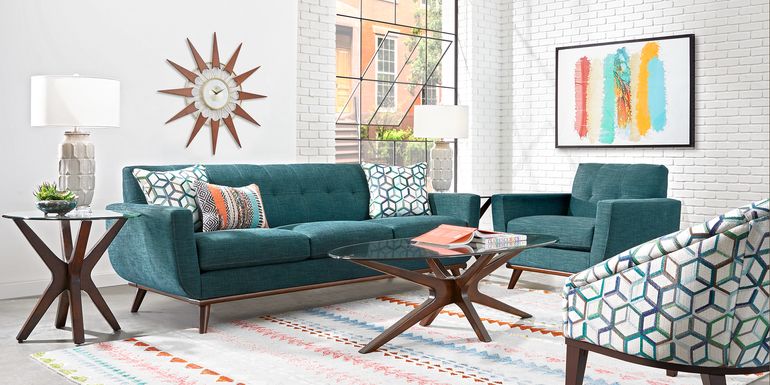 Every apartment needs comfy seating and tables along with practical storage and useful accents.
Furnishing Your First Apartment: How to Measure the Layout
The first step in outfitting your apartment is figuring out how much room you're working with. Having the exact dimensions of your small space lets you know how much furniture will fit inside your limited layout. Mapping out your design also makes it easier to give each room an open, airy appearance and functional flow.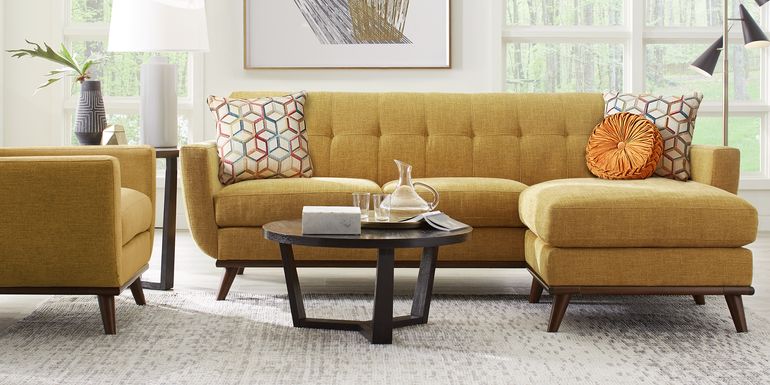 Each layout has different dimensions, so be sure to measure your rooms before choosing your furniture and decor.
Apartment Living Room Ideas: Seating
When it's time to decorate your living room with first apartment essentials, start by choosing a chic and comfy seating arrangement. Your couches, sectionals or chairs should be small enough to suit your stylish apartment living room while still providing plenty of space for relaxing and entertaining guests.
Small Apartment Sofas
Couches are a common choice for many apartment seating arrangements. A small sofa makes an eye-catching centerpiece for a limited layout, and plush or textured upholstery adds an extra cozy touch to your living room. With prices ranging from less than $500 to under $1,000, these sofas are an affordable option for those decorating on a budget.
Stylish apartment sofa choices:
Apartment Loveseats
A small loveseat accommodates two or three people and has the perfect footprint for a tiny apartment. As a stand-alone seat, these sofas free up valuable floor space for small ottomans, poufs and living room table sets. In larger spaces, loveseats are a stylish, practical pairing for standard couches.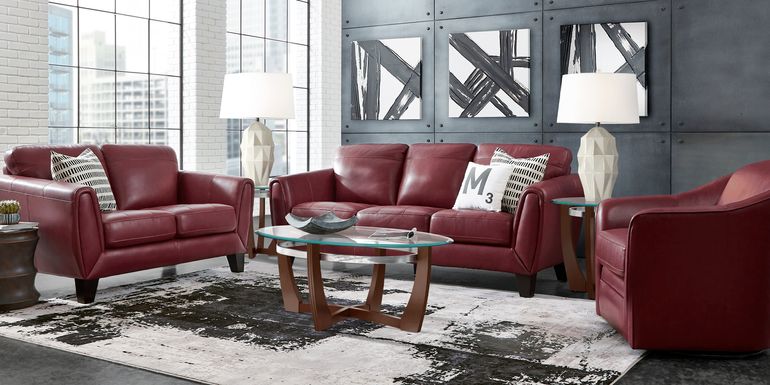 Loveseats are perfect small-space seating options for tiny apartments.
More chic loveseats:
Space-Saving Sectionals
A unique alternative to a typical sofa set, small sectionals offer seating for four or more people. At the same time, their compact design makes it easy to tuck these L- or U-shaped seats into a corner and keep the center of the room clear. Choose from 2pc, 4pc and even 7pc sectional sets to maximize seating in your small apartment.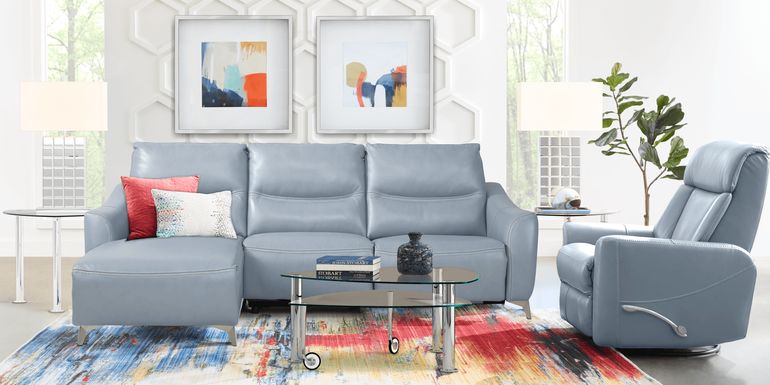 A sectional makes a gorgeous and spacious focal point for your apartment living room.
Sectional style options:
Multi-Purpose Sleeper Seats
Save space and money by adding sofa beds to your apartment. Sleeper sofas, loveseats, sectionals and chairs are the same size as regular seats, but they fold out into roomy beds when you need to sleep or accommodate overnight guests. For renters looking to furnish a studio apartment, these pieces provide living room seating, a bed and a full or queen-sized mattress with a single purchase.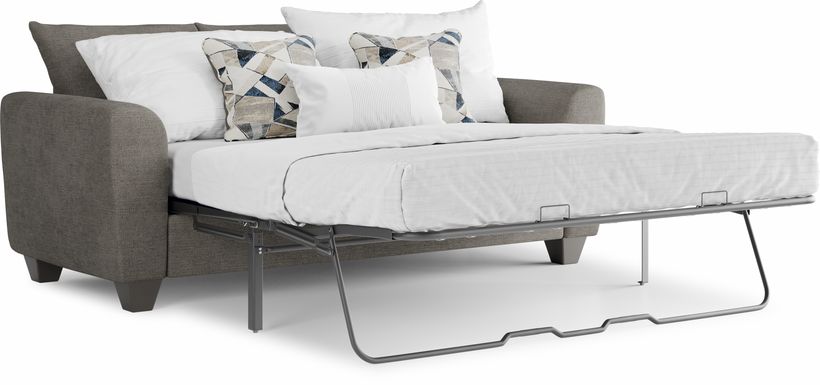 In a small studio or efficiency apartment, dual-purpose sleeper sofas are a practical choice.
Sofa bed styles:
Apartment Living Room Chairs
If you can spare a little extra space, consider adding accent seating to your small living room sofa set. Place a small, armless side chair, lounge-worthy chaise or cushy arm chair in an unused corner to serve as a reading nook seat or a quiet conversation spot for guests. A laid-back beanbag chair, ideal for gaming and movie nights, can also serve as comfy apartment accent seating.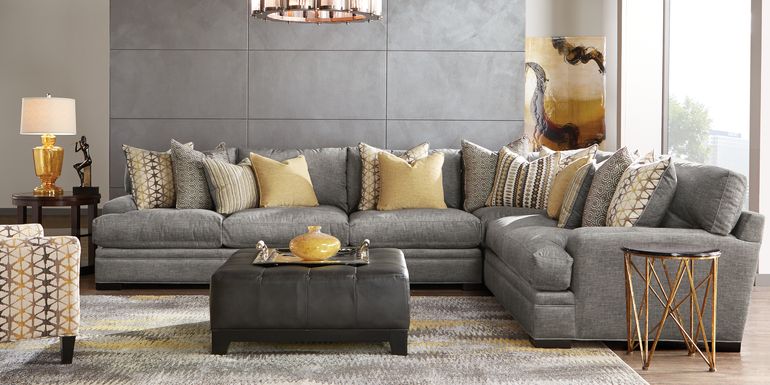 Tie your apartment seating arrangement together with a few coordinating accent chairs.
Other gorgeous accent chairs:
First Apartment Essentials: Accent Tables and Storage Pieces
Keeping your space organized is essential when decorating your new home. Accent tables hold small decorative pieces and make convenient landing spots for drinks and remotes. Meanwhile, practical storage items let you display books, family photos or movie collections and allow you to keep pillows and throws close at hand.
Apartment Living Room Tables
Use a small coffee table in the center of your cozy living room set to hold magazines, scented candles and tiny houseplants. You can also use it as a dining table if you like to enjoy snacks and meals in front of the TV. Place lamps and drink coasters on coordinating end tables beside the sofa. Or, use a small, narrow console table with shelves and drawers to hold pens, notepads and figurines.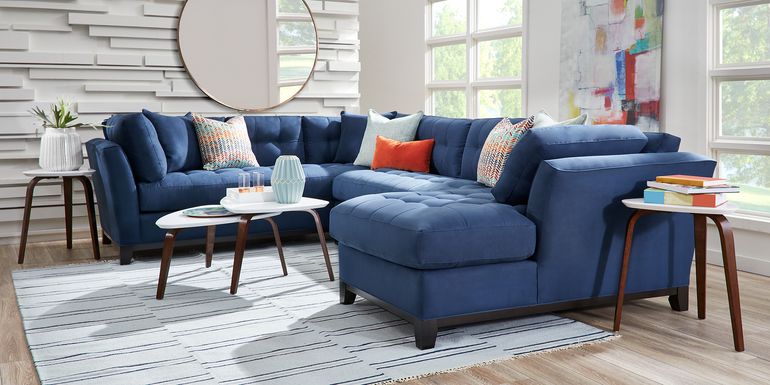 Practical living room tables are a convenient spot to store and display decorative accents.
Accent table decor styles:
Apartment Storage Ideas
Chic and functional, small-space storage furnishings are some of the most important things to buy for new apartments. Practical hall trees keep jackets, handbags and shoes close to the front door, while small bookshelves display your favorite novels and trinkets. Stow board games and storage bins in a small accent cabinet and keep comfy throw blankets in a storage bench or ottoman.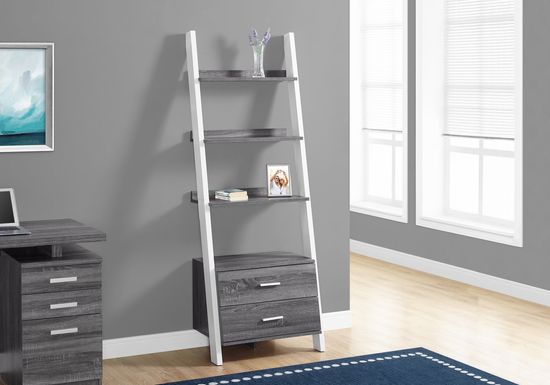 Small bookcases and shelves provide ample storage for tiny living rooms.
Chic apartment storage options:
If you're looking to organize your entire living room with a single piece of furniture, consider a TV console with storage. Along with holding your television and gaming systems, many of these stands have bookshelves, cabinets and drawers for DVDs, controllers and other accents. Small, corner consoles are also perfect space-savers for a tiny layout.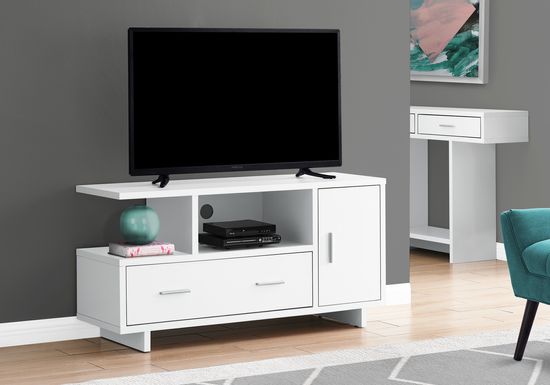 Apartment Lighting
While your apartment windows may offer plenty of natural light, additional fixtures provide extra illumination when you need it. A small chandelier is a softer alternative to harsh overhead ceiling lights in many apartments. To give your living room an ambient glow for stay-at-home dates and dinner parties, tuck a slim floor lamp into a corner or behind an accent chair.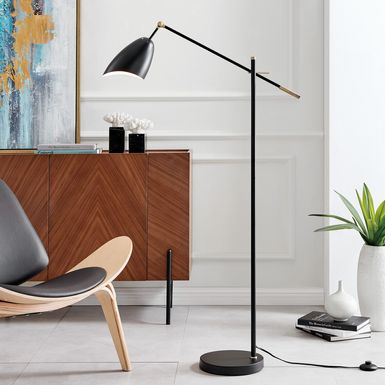 A tall floor lamp or chandelier provides stylish overhead lighting for apartments that lack built-in fixtures.
Smaller light fixtures are a practical addition to your small apartment office or hobby corner. Use an LED desk lamp for task lighting on your small work table. Or, frame your reading nook recliner with a set of table lamps or wall-mounted sconces. You can also use twinkling string lights and color-changing bulbs to set the mood for other fun activities.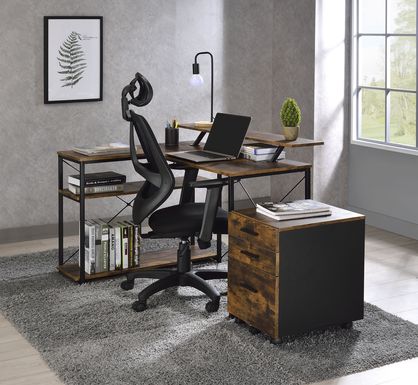 Natural light from your windows casts an inviting glow, while convenient accent lamps illuminate late-night study sessions and projects.
More stylish light fixtures:
Apartment Living Room Decor: Personalizing Your Space
Once all the essential furniture and fixtures are in place, chic and colorful accessories provide artistic touches that make the space your own. Try some of these small apartment living room ideas to decorate your small apartment with practical and creative flair.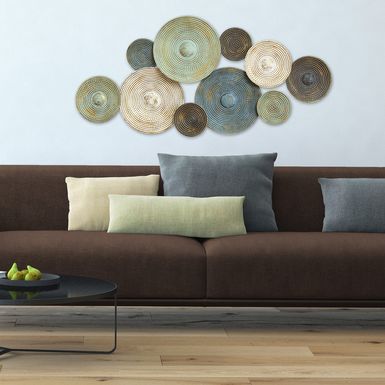 The right decorative pieces make your apartment feel uniquely yours.
Chic wall decor and accents: