Buying the Right Mattress
Crestwood Creek Queen Size Panel Bed
To guarantee a great night's sleep, it's important to find the right mattress. With so many options and sizes available, shopping for the perfect fit can be overwhelming. We've put together a handy mattress buying guide to help narrow down your search, so you can make the right choice for your bedroom, budget, and sleep style.
Choosing Your Mattress
Every mattress has its own special qualities, so knowing which kind best suits your sleeping style requires a bit of research. When starting your quest for the ideal mattress, keep the following points in mind:
Size
The mattress size you choose depends largely on the layout of your room. King and queen mattresses favor spacious master bedrooms, but apartments or kids' rooms may require a different approach. It's important to leave plenty of space for the frame, dresser, and nightstands, too.
Determining the room's available square footage beforehand will save you a lot of hassle when buying a mattress. Also, be sure to measure doorways and bed frames before your purchase to make delivery and set up a breeze.
Twin – 39" x 75"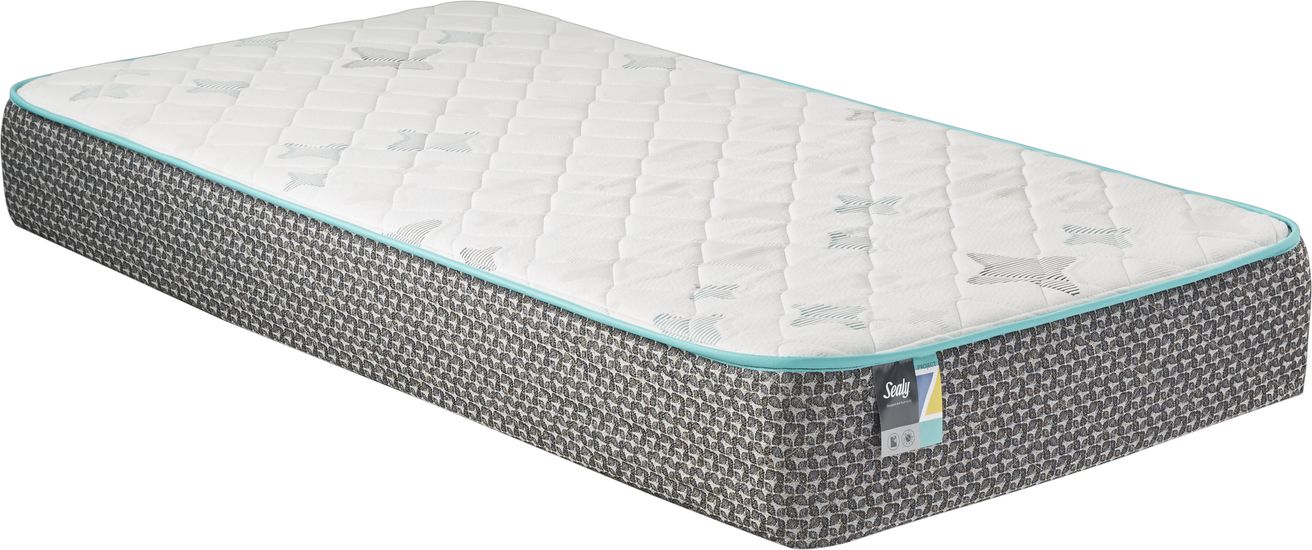 For a single sleeper, a twin bed is an economical, space-saving choice. This size works best in small apartments and children's rooms. A twin is also the most common mattress for daybeds, bunk beds, and trundles, making them a great investment for shared bedrooms.
Full – 54" x 75"
A full mattress is another smart option for kids and teens, and this size works beautifully for guest bedrooms as well. Slightly wider than a twin, full beds allow sleepers to stretch out with room to spare.
Queen – 60" x 80"

Queen mattresses are popular with couples due to their size and surface area. These models fit nicely in medium or large bedrooms. More space also means partners are less likely to disturb each other while adjusting the blankets or shifting during sleep.
King – 76" x 80" and Cal King – 72" x 84"

Though they take up a lot of square footage, a king mattress gives couples ample room to sprawl out, or toss and turn, which is a huge plus for light sleepers.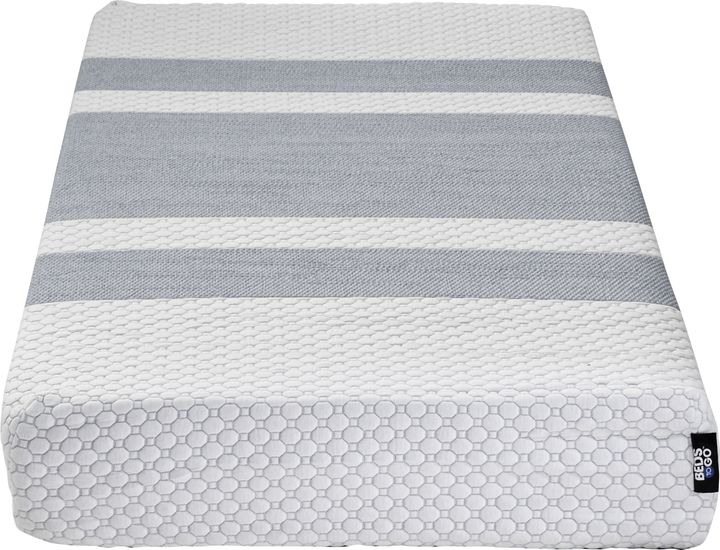 A California king mattress, while a few inches narrower than a standard king provides the longest sleeping surface of any mattress choice. These provide a generous amount of space and can be a lifesaver for taller people.
Selecting a Mattress Type
The best mattress type for your sleep style depends on a few key factors. While it's tempting to go with low-cost items that are easy on the wallet, they can lack longevity. Cheaper mattresses can also affect your overall sleep quality. Finding the ideal balance between lifestyle and budget is essential when buying a mattress.
Innerspring
The most common mattress sold in stores, innerspring models rely on a blend of metal coils and upholstery for support as well as comfort. While innerspring mattresses are among the most affordable, they usually need to be replaced more often.
Memory Foam
This versatile material adapts to each person's unique sleep style, making it one of the best mattress components on the market. Memory foam contours to the curves of the body, which can relieve neck and back pain while providing excellent cushioning and support.
Natural Latex
Eco-friendly and long-lasting, natural latex mattresses cater to all types of sleepers. While pricier than other models, these mattresses also help alleviate pressure and typically feature natural latex in several layers with a cotton or wool cover.
Gel Memory Foam
The increasingly popular gel memory foam mattress offers exceptionally comfortable rest for most people. Since this material regulates body temperature during the night, gel memory foam can help you stay cool and relaxed until morning.
Hybrid
Combining the durability of innerspring mattresses with the coziness of memory foam, hybrid mattresses provide both luxury and longevity. While these can have a higher price tag, they do provide a more consistent sleep experience over time.
Comfort Levels
Comfort is key when it comes to getting the rest you need. However, what's cozy and soothing for one person may mean a sleepless night for another. Shop around and explore different kinds of materials when buying a mattress to ensure you pick the right sleeping surface.
Plush
Back pain sufferers may find relief with a plush mattress, especially those who lie face up before drifting off. Since the soft material yields and conforms to your body, these models relieve pressure points, especially problem areas like knees and shoulders. Side-sleepers also benefit from soft mattresses as they contour to the body, providing additional support for the neck and hips.
Firm
People who sleep on their backs or stomachs often find firm mattresses to be more comfortable since the surface distributes weight evenly. While all mattresses wear down over time, firm mattresses tend to last slightly longer due to their construction.
Mattresses for Kids & Teens
When investing in a bed for children, the best mattress is usually a twin or full. Since space can be an issue in a child's bedroom, choosing one of these two options goes a long way toward keeping footpaths clear and allowing for other furniture. A full bed is also a practical purchase for dorm rooms and shared apartments when your kids head off to college.
Specialty Brands
For consumers interested in exceptional luxury and quality, our mattress guide includes a list of top specialty brands. These companies offer high-end mattresses with the latest materials and technologies, often setting trends for other manufacturers.
Other Things to Consider
Buying a Mattress Online
Shopping for a mattress online has its benefits. Websites make it easier to browse a large assortment of items, and reading customer reviews can help you make a decision. However, unlike other home furnishings, a mattress depends solely on your personal sleep habits.
If you've done your research on the type of mattress you prefer plus tested firm vs plush models, buying a mattress online can be convenient. Be sure to purchase from a site with a good reputation and a generous return or exchange policy.
Buying a Mattress in Store
Many mattress shoppers still prefer taking the time to test their options in the store. Brick and mortar shopping can help avoid the hassle of a return or exchange. Spending a few minutes on a variety of models allows you to assess comfort level and motion transfer, and you can even take measurements to double-check the fit.