A Guide on Arranging Your Home For Entertaining Guests
Whether you're hosting a huge family potluck in a grand formal dining room or simply having a few friends over for cocktails on your apartment balcony, creating a chic and comfy layout for your guests is essential. By arranging stylish and functional decor in unique ways throughout your home, you can set the perfect mood for your fun, relaxing get-togethers and make your visitors feel welcome.
1. Consider What Impression You Want to Convey
Start preparing your home for guests by deciding what atmosphere you want to create for your particular gathering. For example, if you plan to throw a birthday party for your child, your layout should have a fun, dynamic, cheerful vibe. On the other hand, if you're inviting colleagues over for dinner, a more efficient and elegant design might be a better option.
Once you decide on the mood you want to set, arrange your space in a way that helps you deliver on that impression. Create designated zones for different activities during children's parties and space out your furniture to give kids plenty of room to play. Prepare for an evening of entertaining coworkers by setting up a stylish dining area as well as comfortable seating for casual conversation.
When it comes to arranging your home for large family gatherings, you'll need to create an atmosphere that is sophisticated enough for your adult relatives yet fun enough for their children. At the same time, the space should convey a warm, home-and-hearth feel for meals, games and other moments of family togetherness.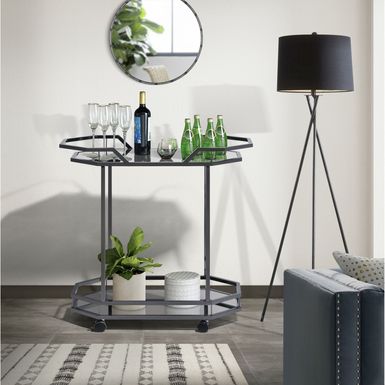 2. Ensure You Have Sufficient Space and Seating
Whatever mood you want to set for entertaining guests, it's important to ensure that you have plenty of room for everyone. When people first walk into the party, are they welcomed by easy, open paths through the room, or is the space closed off and separated?
Keeping lines of sight open will encourage guests to wander around and mix and mingle. While it's important to offer spots to sit and chat, more spacious areas offer visitors more options, helping them to relax and feel comfortable socializing.
As a general rule, the standing room capacity for any event should allow for roughly six square feet per guest so that everyone can move around freely and enjoy plenty of elbow room. If the party is likely to last for several hours, each of your guests will need a comfortable spot to sit and relax at some point. However, it can be difficult to seat everyone if you're entertaining multiple people in a small space.
If you're planning to have a formal sit-down dinner, you'll need enough dining chairs for everyone to sit at the dinner table together. For a more casual get-together, you can be a little more flexible with the seating you choose. Wide sofas, spacious loveseats and roomy sectionals let you accommodate multiple people with a single, compact piece of furniture.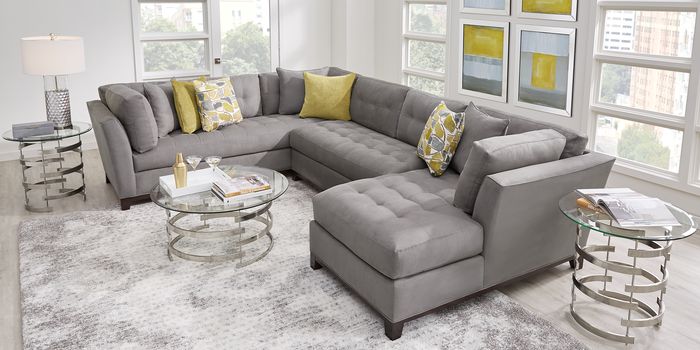 Some guests may prefer to have a bit more personal space or to interact in smaller groups. When people socialize, they are much more comfortable sitting on unattached neighboring seats, which makes it easier for them to face each other while talking.
Position accent and arm chairs together to create conversation areas for guests who want to get to know someone or catch up with an old friend. Finish off the space with benches that can offer extra seating in a pinch.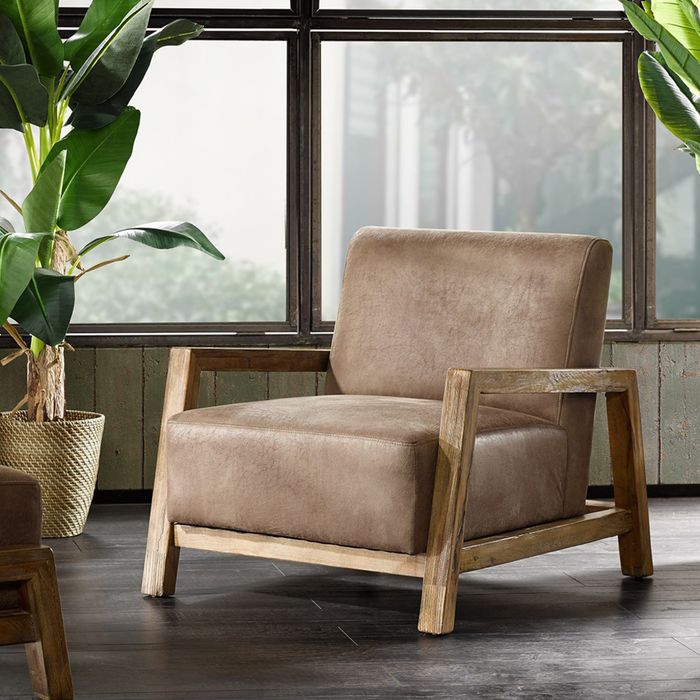 3. Ensure the Seating is Comfortable
Comfortable seating arrangements are essential when it comes to entertaining friends and family. Plush, cozy seats help ensure that your visitors can relax and enjoy themselves, whether they're game day guests cheering on their team the sofa or easy-going partiers lounging by your pool.
Accent your couches, arm chairs and loveseats with throw blankets and cushy toss pillows to provide maximum coziness for your visitors. Use tie-on cushions and bolster pillows to offer back support and soften up wood and metal dining chairs, benches or chaises. You can also add a few footrests to your seating area so your guests can kick back and relax.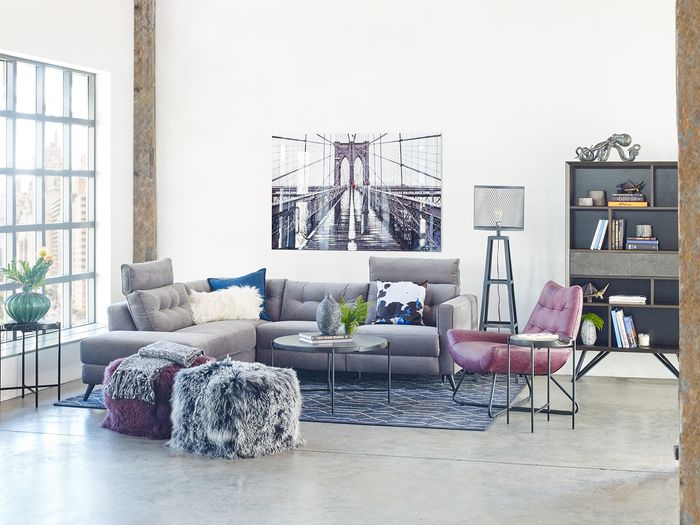 4. Evaluate Available Surfaces
If you'll be serving food or drinks, it's important to think about where your guests will put them. Although the kitchen is a likely hangout spot, keep the area accessible to everyone by giving visitors convenient places to enjoy their cocktails or snacks.
Try spreading out your serving areas more by utilizing sideboards, consoles and bar carts in different spots to hold hors d'oeuvres or for mixing drinks. You may need to bring in extra furniture from other rooms to provide enough surfaces to set things down.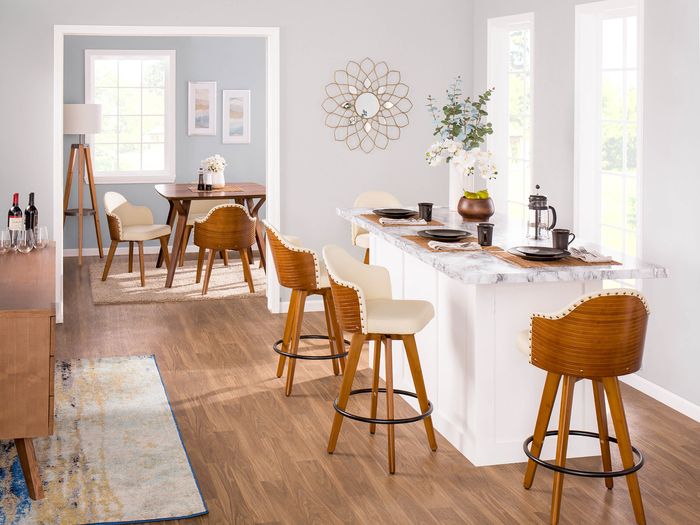 5. Prepare Multiple Areas
Rather than gathering everyone in a single area, consider setting up multiple spaces throughout your home for guests to choose from. Zoning off different rooms for various purposes and activities is an efficient way to promote comfort and practicality when you're hosting. For example: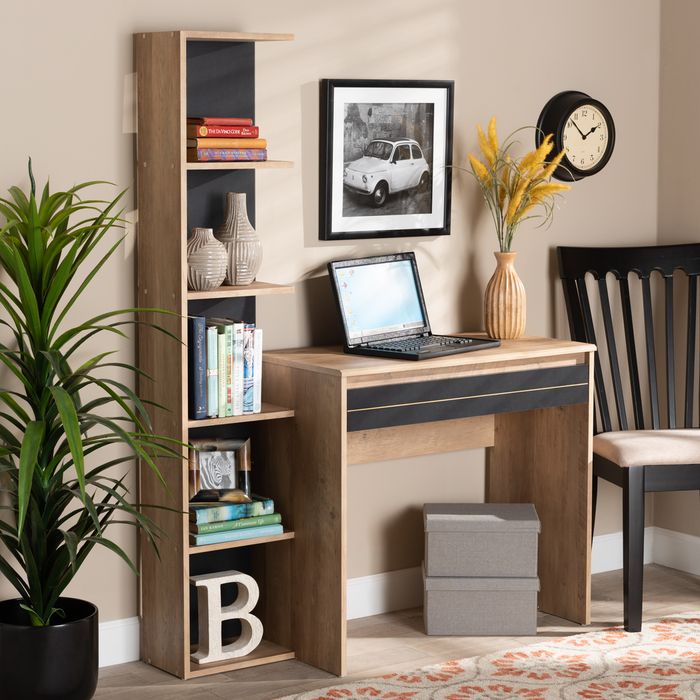 6. Build Paths to Direct Traffic Flow
Since people will be maneuvering through your home for the duration of your event, it's important to arrange your layout in a way that directs the flow of foot traffic. Keeping enough space between furniture and providing clear paths for people to navigate the space can make your home feel more open and spacious, even when it's full of guests.
Think about how you and your visitors will get to each room and arrange your furniture accordingly. Use your furniture set as a focal point, and direct traffic around it rather than through it. A typical footpath should accommodate adults with room to spare, so situate your sofas, chairs and tables accordingly, leaving plenty of open space around your seats.
If possible, mount TVs and entertainment devices high on the walls so your guests can avoid blocking everyone else's view as they leave the room. Keep doorways leading to the kitchen, dining room and bathrooms open so everyone has easy access.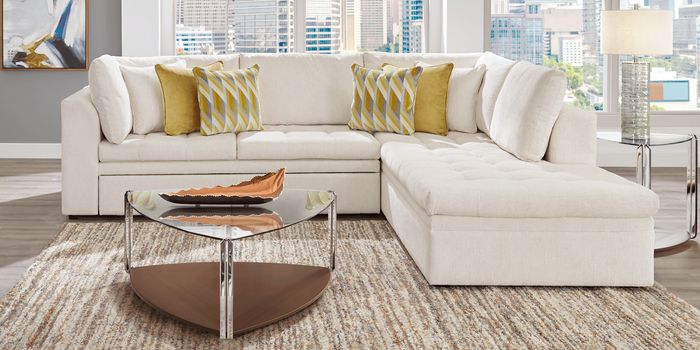 7. Move and Supplement Lighting Fixtures
While the overhead lights in your home may be fitting for your regular day-to-day activities, they may be a bit bright for intimate upscale dinner parties and get-togethers. Smaller dimmable light fixtures let you create ambient lighting to promote a more comfortable atmosphere for your guests.
Frame your seating arrangement with a pair of coordinating table lamps to cast a soft glow around your conversation set. Tuck a tall floor lamp into the corner of your lounge to illuminate the entire room with a single fixture. For more direct lighting and an extra touch of drama, hang a gorgeous pendant lamp or chandelier above your dining table.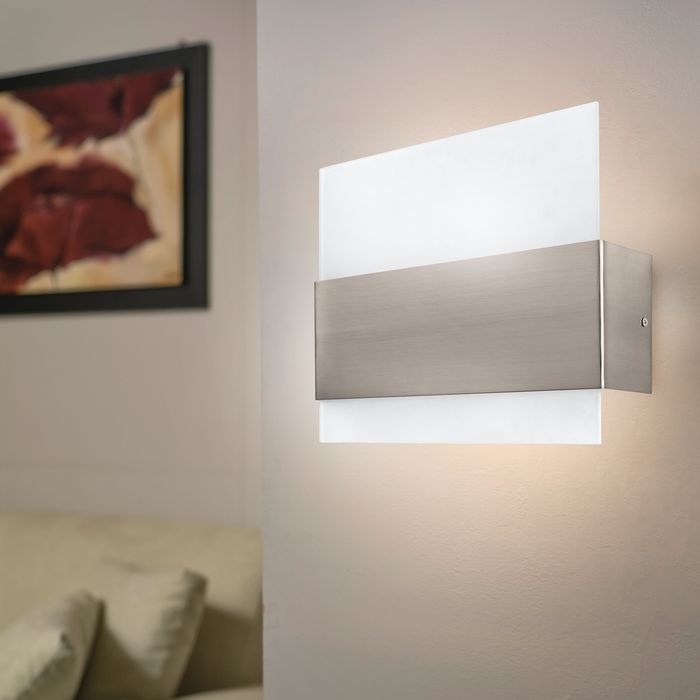 8. Open Windows and Doors to Utilize Outdoor Spaces
Utilizing doors and windows can have a profound effect on your indoor event, especially if you live in a small apartment or condo. Along with bringing a refreshing breeze into your home, open windows and doors can introduce natural light to your layout for a bright, upbeat feel. It's also a great way to encourage guests to explore your patio or backyard, optimizing limited space.
If you have a sliding glass door that leads outside, open it up and invite your guests to enjoy after-dinner cocktails on the patio. Let the kids play in the backyard, if weather permits. You could also set up comfy patio chairs and sofas for those who want to relax in the sun.
In This Guide:
How to Decorate a Living Room