Rooms To Go Home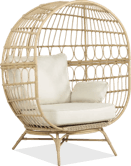 PATIO FURNITURE SIZE GUIDE
Stunning outdoor patios can be any size, and knowing your deck or
patio dimensions will allow you to create a perfect outdoor area that's
functional and reflects your personal style.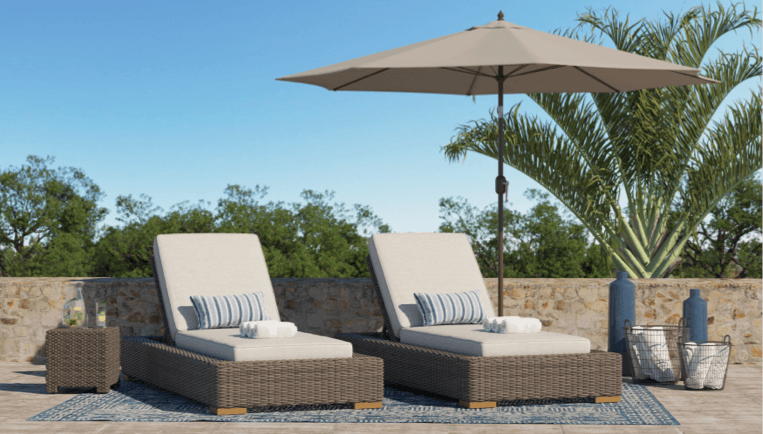 What size is your patio?
So, how do you know if you have a small, medium-size, or large patio? First, you will need to measure the area. Using measuring tape, find the square footage. If your patio is round or an unconventional shape, try breaking up the area into rectangles or squares. Once you have an approximate number, compare it to the measurements below to confirm your outdoor patio's size.
Example Outdoor Patio Sizes
• Small: 6-10 feet by 8-12 feet, or 48-120 square feet
• Medium: 10-16 feet long and wide, or 100-256 square feet
•Large: 14 by 20 feet and larger, or 280+ square feet
Now that you know your outdoor patio's dimensions, you're ready to choose the right size furniture on Rooms To Go patio furniture dimensions.
Small Patios
Small patio makeover? Make an impact with big style. Whether you need apartment-size outdoor furniture or seating for a small balcony, Rooms To Go has a variety of options for cozier spaces. Consider a three-piece Rooms To Go patio table and chairs set or a couple love seats.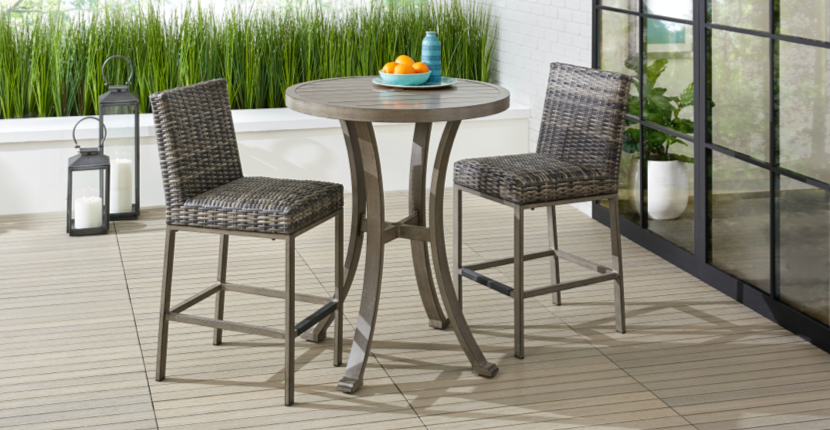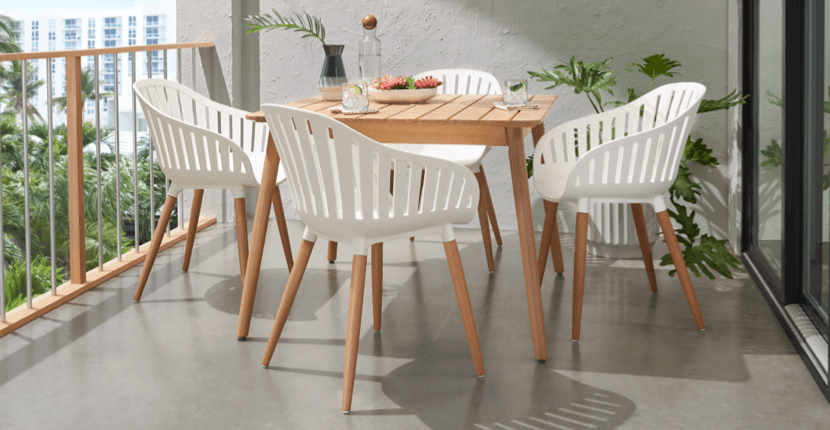 Medium-size Patios
Ideal for condos, townhomes, and midsize decks, Rooms To Go patio sets feature outside patio tables and chairs, outdoor umbrellas, plus outdoor patio couch sets and sofas for extra seating. The possibilities are endless.
Large and Plus-size Patios
Entertain with style and comfort. Accommodate friends and family with plus-size patio furniture, such as a patio sectional and a long patio table and chairs, or create a more intimate gathering space and extend the outdoor season with a fire pit.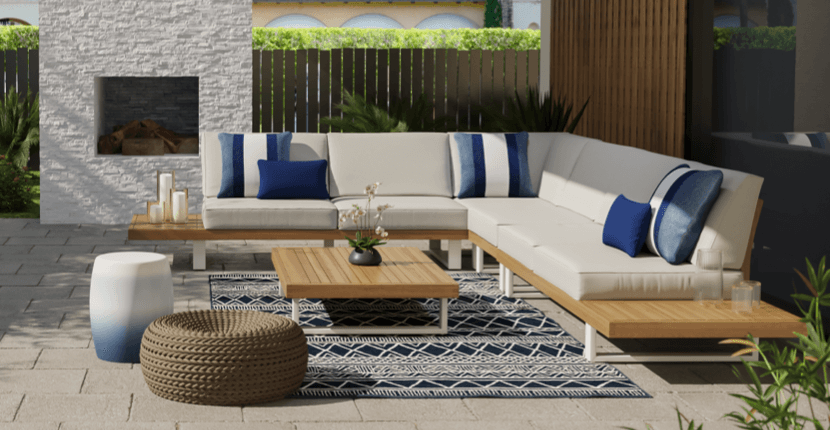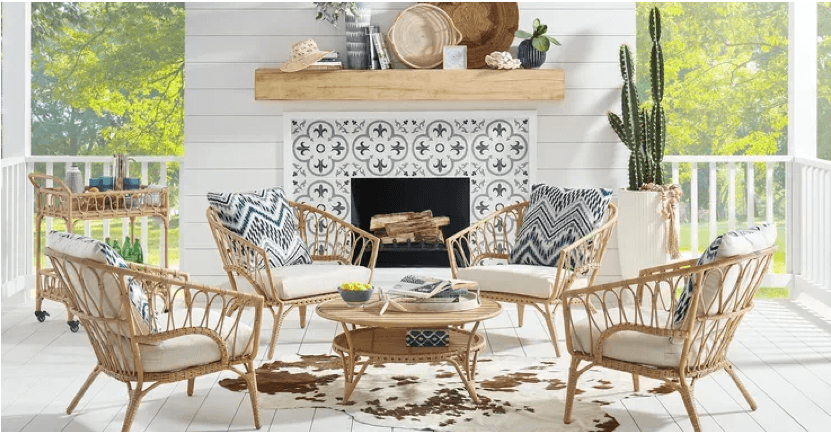 Complete the Look
The final touches can make all the difference. Discover colorful outdoor pillows, patio rugs, lighting, and wall décor that tie your look together.