Decorating with Orange
From vivid cantaloupe to rich amber, you can use orange in a variety of ways to decorate your home. Many people view this hue as being difficult to work with, but you may be surprised by what colors go with orange. Hopefully, these ideas will give you some inspiration for your own designs.
Orange as the Main Attraction
Bright Orange Set
As this layout illustrates, the challenge of designing around an orange couch is balance. The papaya shade creates a striking focal point that draws the eye. Allow your sofa set to take center stage by pairing it with a rug in a warm neutral, like beige. The dark wood finish of the tables is the final touch that makes the seating arrangement shine.
It's a good idea to include flourishes with accessories, too. The lamps and mirror both have a honey tint and the pattern on the toss pillow includes waves of tangerine and marigold. These small touches of orange decor make interiors feel unified.
Earthy Orange Sectional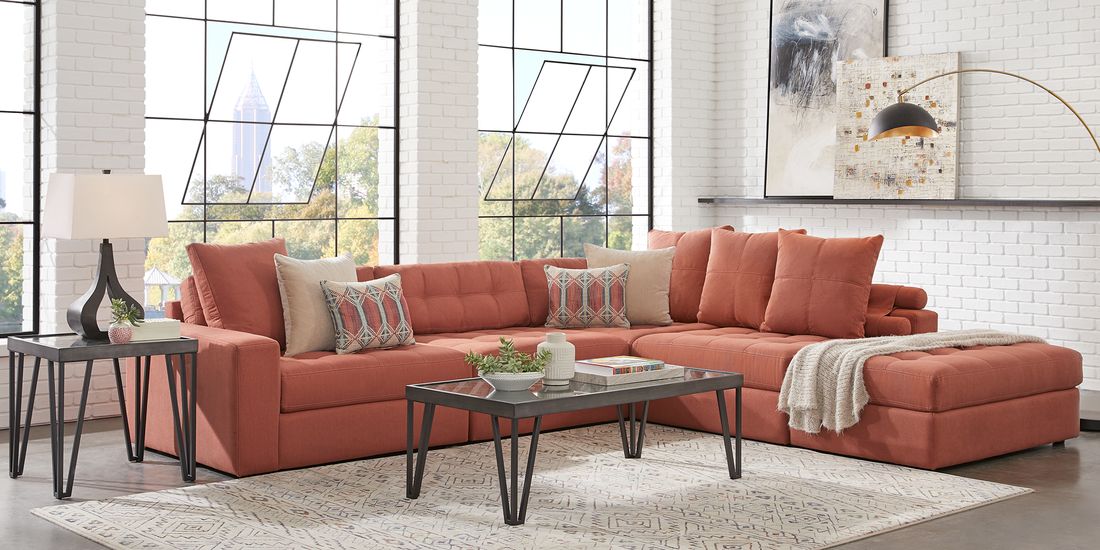 Instead of playing on a theme, this orange living room makes use of a monochromatic backdrop. Monochromatic palettes use only one hue in a range of shades, tones and tints. Everything, including the carpet, end tables and lighting, is neutral. This approach makes the sectional pop even more.
Because of its predominately white and gray surroundings, the subdued terracotta sofa still looks bold and striking. A brighter choice might be overwhelming, but the earthier base has a grounded aesthetic that evokes a collected and relaxed vibe.
Orange as an Accent
There are a lot of questions surrounding this hue. What colors go with orange? Will it coordinate with your current furniture? How much is too much? Luckily, it's easier to pull off orange decor than you might think. Check out these examples to help come up with your own orange-inspired look.
Complementary Contrast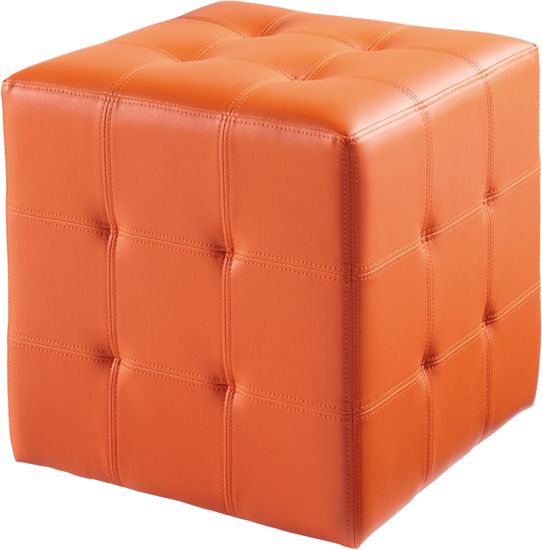 An ottoman is a simple way to create some visual interest. This stool has a classic cube shape that can fit into any design, while the daring color is sure to make a big impression. If you're hesitant to have an all-orange living room, this is a great way to try it out before diving in.
Pair this ottoman with a navy sofa for a stunning contrast. Orange and blue are complementary, meaning that they sit opposite each other on the color wheel. This combination amounts to an appealing palette that keeps your eyes moving across the room and feels balanced.
Awesomely Analogous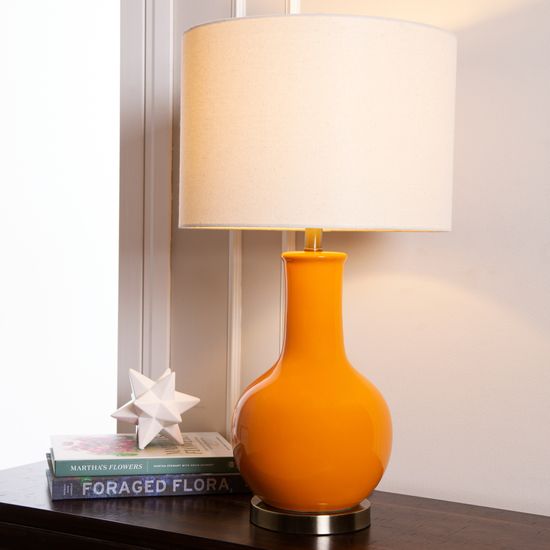 This lamp illuminates your space in more ways than one. A petite piece like this offers ample opportunity to play with different combinations. In the case of this light, an analogous scheme would work well. Analogous colors border one another on the wheel, creating a subtle contrast that carries a theme through your interiors.
This looks best in measured doses, so focus on using it with accessories and smaller furniture. For instance, if this orange lamp is your base, pair it with a yellow flower arrangement of sunflowers or daffodils on the coffee table and several red throw pillows on the couch for a perfect analogous accent.
Taking the Temperature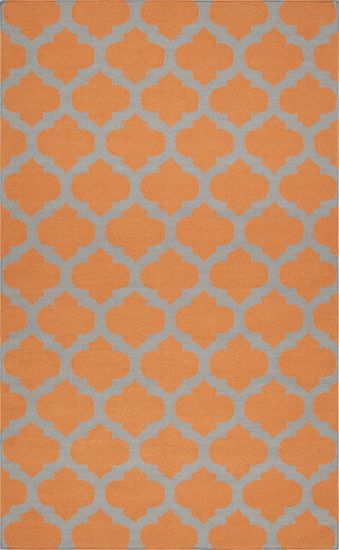 Is there such a thing as too cozy? Maybe so when it comes to your den. Orange living rooms can be warm and snug, but this can also translate to "cramped." This rug creates an aesthetic that's simultaneously welcoming and spacious because it strikes a balance between hot and cold.
While the primary color in the pattern is carrot-orange, the gray background has blue undertones. The resulting motif has a soothing rhythm and flow, making the space open and organized. It's important to maintain this equilibrium so that your home feels accessible and inviting.
Make it Monochrome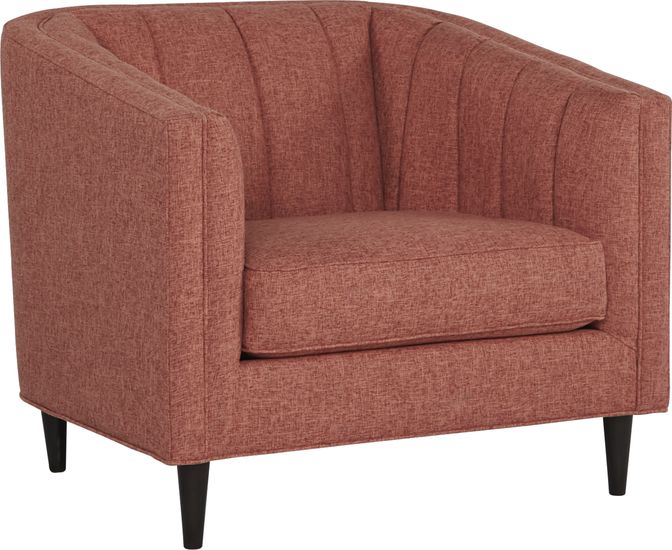 If you're in love with the monochromatic look, but you're afraid that it might be overpowering, this orange accent chair is a nice jumping-off point. Mellowed by its darker shade and textured fabric, this may be a less intimidating approach than brighter options.
Carry this toned-down hue throughout for an effortlessly elegant and cohesive style. Combine this ginger chair with a coordinating sofa set, a burnt-orange coffee table and a vintage-style rug for a beautifully curated design.
Embracing Orange
When you have a plan, decorating with orange is a cinch. Use your imagination and determine what kind of vibe you want. The key to mastering what colors go with orange is easy once you decide if you want a look that's complementary, analogous or monochromatic. Ultimately, creativity and a willingness to experiment will guide you to success.