Bed in a Box Buyer's Guide
Thinking about purchasing a mattress in a box but haven't taken the plunge? Buying something that affects your sleep, which is crucial for your well-being, can be a daunting task even when you're in a showroom. We've put together this guide to take the guesswork out of choosing a bed online.
The Basics
As the name suggests, a bed in a box is a mattress that's carefully compressed, rolled and then packaged for delivery right to your front door. Once opened, it expands to its proper size, which can take from a few hours to an entire day depending on the brand and materials.
Most manufacturers ask customers to wait at least 24 hours before using the bed due to off-gassing, which produces a harmless odor. Some sources suggest that sleeping on the mattress as it expands can speed up the process. Then again, until the bed reaches its full height, alternate sleeping arrangements may be more comfortable.
Types of Mattresses in a Box
Most bed in a box mattresses are either memory foam, latex or a hybrid with innerspring coils. Your sleep style and support needs can help you determine which one is best for you:
Memory Foam: This material offers pressure relief, improved spinal alignment and reduced motion transfer.
Gel Memory Foam: Mattresses have a top layer of gel that dissipates body heat for a cooler night's sleep along with the benefits of foam.
Latex: Eco-friendly latex is a natural, dense rubber foam that offers body and spine support in a range of comfort levels.
Hybrid: Often combines gel, memory foam or latex with coils that adjust to the body's curves. These beds typically have reinforced edges, which increases the mattress's surface area.
For a more in-depth look at all kinds of mattress components, how they work, available comfort levels and other considerations, Furniture.com's Mattress Buying Guide is a great resource to learn more about different materials, including those used in bed-in-a-box products.


Molecule 2 Mattress with Microban Twin Mattress
Frames and Accessories
Before you make a purchase, pay close attention to what type of frame your new bed will need. Some require a specific base for full support. Your bed's height is important, too. Without a box spring, there's a big difference between an 8-inch and a 12-inch mattress. Make sure nightstands or footboard benches are a good fit for your low-profile bed.
Platform Beds
These frames are perfect for all types of mattresses in a box. Platform beds can hold the mattress by itself as well as a base or foundation. These beds come in a wide range of finishes and colors, including upholstered and wood models. If you need more space for clothes or bedding, look for a platform bed with handy storage drawers along the frame or in the footboard.
Slat Beds
For those on a budget, metal slat beds are a durable, affordable option if you need a new frame for a memory foam or latex mattress. Metal slat bars are part of the design, and they offer full support for mattresses without springs or coils.
Adjustable Frame
For the ultimate in customizable comfort, purchasing a split mattress in a box along with an adjustable frame allows couples to raise and lower the bed to suit their preferences. Adjustable frames allow each person to adjust these settings typically with the push of a button.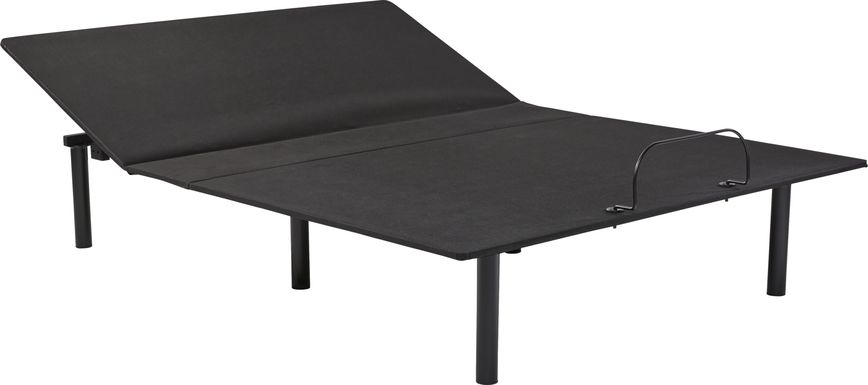 Reverie O200 Queen Adjustable Base
Box Spring
While hybrid mattresses benefit from a box spring, memory foam and latex mattresses need a sturdy surface to provide their body-contouring support. Some products, like low-profile mattresses from Beds To Go also include a high-performance foam base.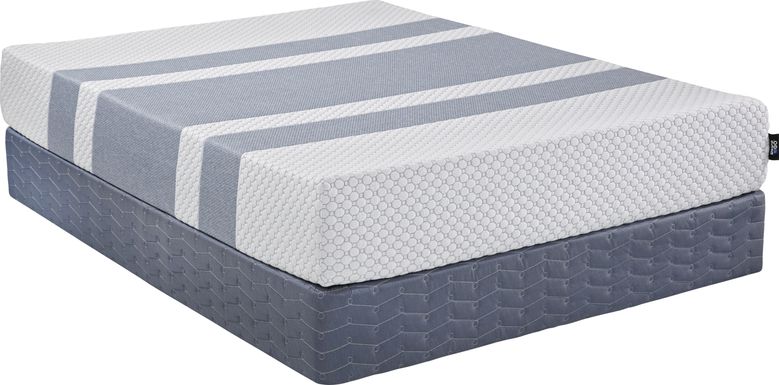 Beds To Go Queen Low Profile Mattress Set
Bunkie Board
If you want to keep your current standard frame to use with a memory foam mattress, look for a bunkie board in twin, full, queen, king or California king size to fit your bed. These sturdy boards are an affordable alternative to a new bedframe.
Accessories
Standard sheets and linens will fit bed in a box mattresses, although some comforters and quilts may hang slightly lower on 6-inch or 8-inch models. Before adding a mattress protector, you should consult the manufacturer's guidelines. In some cases, these covers can interfere with the cooling effect of gel-infused memory foam, so it's best to check ahead of time.


Belden Landing Sage 4 Pc Queen Bed Sheet Set
Advantages and Disadvantages of a Mattress in a Box
Busy aisles and eager salespeople can turn selecting a mattress into a stressful experience. Choosing a bed in a box allows you to relax at home while researching different brands and styles. Online shopping also gives you access to customer reviews that can help you make a smart decision.
In addition, it can be difficult to gauge a new mattress just by testing it for a few minutes in a store. Most bed-in-a-box brands offer a generous trial period, so you have a chance to sleep on it for a month or more and return it if it doesn't suit you or your partner. Many companies will either donate returned mattresses or pick them up for recycling, usually free of charge.
A mattress in a box can help you save money as well. With a memory foam bed, you avoid the extra expense of a box spring, and many cost less than standard mattresses. Some brands like Beds To Go provide financing, so you can upgrade to a luxury, high-profile king for a set monthly payment. However, the price of a new frame, if you need one, may offset those savings.
Bed in a Box: Final Thoughts
Like any major investment, you should think carefully about the pros and cons of a mattress in a box before making a purchase. Browse products from several brands and check reviews. Consider the cost of frames and accessories, too. Above all else, keep your budget, sleep style and personal needs in mind. Comfort and a great night's sleep could be just a click away.