How Best to Get Ready for the Holidays
Now more than ever we've gotten very accustomed to our personal space. We've also gotten smarter and more creative with figuring out new ways to make our spaces work for us. Our homes have always been our sanctuaries and for a lot of people they've also been a key component to our get togethers, especially around the holidays.
The perfect dining room table seats parties big and small.
Beautiful tables covered in delicious food and surrounded by family and friends is a holiday tradition. While warm weather has afforded us the opportunity to update our patios and improve our outdoor gathering game, as cooler months approach, how will we adjust our indoor hosting rituals?
Let's get the holiday season ready with some ideas and key products that will have you set for your upcoming get togethers.
Seating Arrangement Ideas
While sitting around one table may not work, setting up a few smaller tables might do the trick. You could even try splitting food up into smaller serving dishes and setting them up on the individual tables to let your guests serve themselves. They can dig in at their own convenience and won't be too shy to ask for that second helping!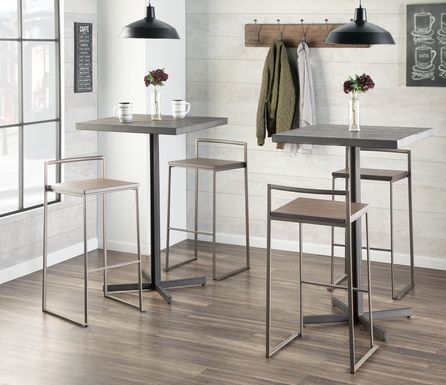 Utilizing smaller pub-style tables with barstools can help take up less space.
Another idea is creating seating arrangements that don't rely on a traditional table. This could be a great way to include more guests. Check out these tray tables. They're perfect for setting up on either end of a sofa, that way your guests can chit chat and still relax in their personal space.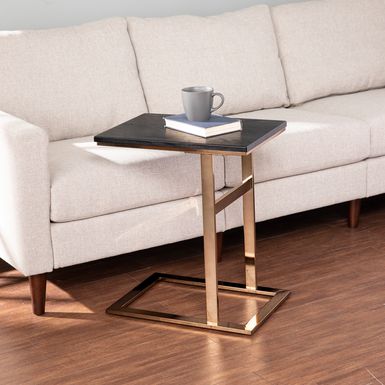 Setting up tray tables helps guests sit comfortably and converse, all while keeping food and drink close by.
Utilize Bar Carts and End Tables
BYOB. When going to a party, how often do guests show appreciation for receiving their invite by bringing a bottle of wine to share with their hosts? While sharing is definitely caring, why not encourage your guests to show some self-love and bring it for themselves!
Bar carts have a great way of adding style and sophistication to dining area décor and have great functionality. Smaller versions can be a good way of dedicating drinkware to individual groups of guests and creates a spot for them to place their own glasses and bottles.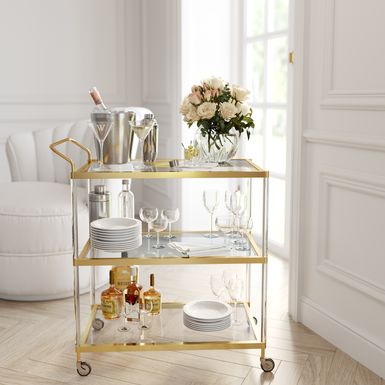 Using bar carts allow guests to know a designated spot to grab their next drink or carts can be moved around to different areas of a room.
Try using end tables, too. Write your guests' family name on a simple card and place it on a bar cart or end table, they'll know exactly where to pour themselves that glass of wine.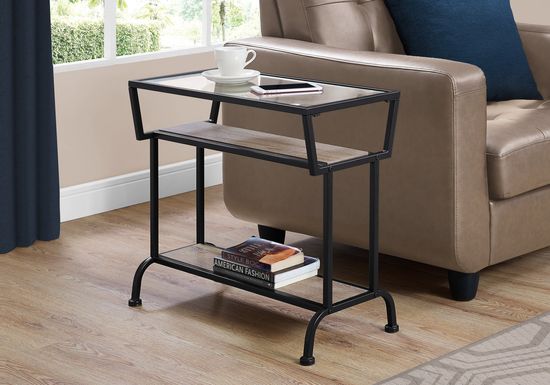 Utilize what you already have; an end table makes a perfect place to rest a drink.
Your Party Hosting Game Just Leveled Up
The holiday season has a tradition of bringing people together and there are lots of ways to keep that tradition alive. Here's to finding new ways to celebrate. Cheers!