Go Bold!
Invigorate your Home with Eye Catching Décor Choices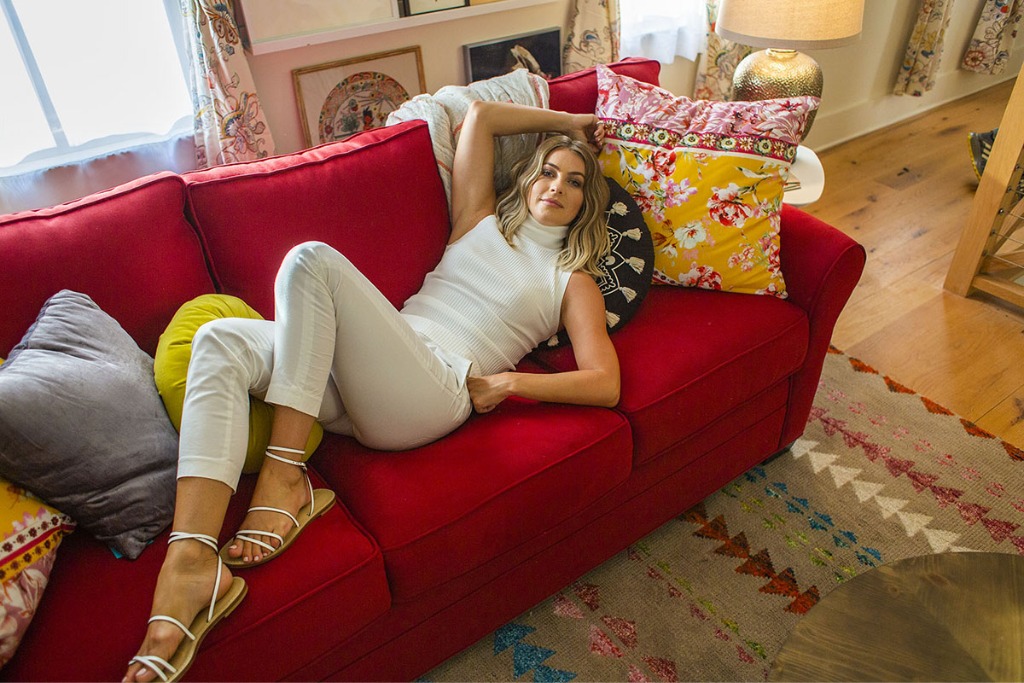 Tired of the hum-drum neutral look? Ready to spice things up with expressive colors, patterns or both? Here's how to create a dazzling look you love no matter what your design style preference.
Captivating Color and Contrast
Bold color choices can happen with your furniture upholstery selection, toss pillows, wall color, rug selection or a combination of any of these. Choose dynamic colors that grab you and then find others that complement or contrast them.
Need help getting started? Get familiar with a color wheel and work your way around it for trusted combinations.
Orange and blue are opposite on the color wheel making them complementary colors that provide strong contrast. Or use colors near each other on the color wheel to create striking looks – with either monochromatic palettes (different values or intensities of the same color) or analogous combinations (adjacent colors with the same intensity like red/red-orange/orange).
Blues, eggplants and plums come together for a saturated space that somehow feels both dynamic and serene. Modern lines keep things sleek while textural elements add depth and warmth. Strong and neutral, the charcoal gray of this sectional set and matching wall receive a boost with cranberry and cerise accents.
Color forward choices are easy to find in modern and contemporary furnishings. But those aren't the only design styles that work well with eye-catching combos.
Bold colors and pattern choices are blended beautifully in boho-style rooms. This breezy, carefree style lends itself to a diversity of colors and patterns leading to beautiful unexpected combinations.
Don't limit yourself to furniture and décor selections. Look what happens to a soft subtle space with neutral floors and a neutral sofa when you add a bold accent wall.
Black and white is always a bold and striking choice. Large-scale and repeating geometric patterns reach out and grab your attention. Adding fresh colors to the mix keeps the look from being too one-note. A black and white base provides flexibility for nearly any accent color.
Rugs are a great place to achieve a strong pattern because they are expansive and uninterrupted; though the look can be carried through on accent furniture and toss pillows as well.
In this trendy teen room, magnetic large-scale chevron pattern in black and white is softened with pear, olive and watermelon.
The rich espresso bedroom set is well complemented with white and charcoal bedding and contrasted with a vibrant patterned rug and pops of crimson.
Blue and yellow are a classic color combo but the chevron print is an unexpected pairing with the ikat rug. By using decorative accents to repeat the colors throughout the space they all come together and look purposeful.
Mix and match patterns to add variety to your space and keep things lively. Pick up on elements of a pattern or mix florals and medallion motifs with geometrics.
Pulling it all Together
Take a few spins around the color wheel and explore patterns that catch your attention. Whether you go with playful or definitive, washing your rooms in robust colors or engrossing patterns will add buoyancy to your space and vitality to your life.