Decorative Outdoor Accents
Ever look around a freshly-furnished patio layout and feel as if something is missing? If so, you might want to consider adding a few outdoor accessories to the space. Along with giving your deck, balcony or terrace a chic, decorative flair, these items can give the area a lived-in look, promote a comfortable atmosphere and enhance the laidback or upbeat vibe of your design.
Overview
In this post, you'll discover helpful advice on:
Tie your patio design together using chic accessories.
Why Include Outdoor Accessories?
You might think that your patio is complete as long as you have an outdoor seating set, dining arrangement and other essentials in place. However, patio accessories can put the finishing touch on your space to tie the whole look together. Whatever type of decor you prefer, incorporating these accents into your layout is an excellent way to help your chic sense of style shine through.
In some cases, patio accessories can also serve a practical purpose. Shady outdoor umbrellas, protective wind blockers and retractable awnings can shield you from the elements and help you enjoy your patio in almost any weather. Meanwhile, privacy screens and automated fixtures like fountains and movie projectors help create a more intimate and functional setting outside.
How to Choose the Best Accessories for Your Patio
Adding too many different accents to your outdoor setup can clutter the space, making it harder to relax and enjoy your leisure time. So how do you decide what items to include in your layout? Take the following factors into consideration to ensure you pick the best pieces:
Purpose: When considering accessories for your backyard, prioritize items that suit the overall purpose of the space. For example, if you plan on using your patio as a spot to work on your tan, storage bins to hold towels and suntan lotion would make better accents than sun-blocking canopies or umbrellas.
Design: Depending on the look you're going for, certain patio accessories might work better for your layout. A wooden barrel, potted cactus and animal hide doormat can enhance the rugged, charming vibe on your rustic-style patio. On the other hand, decorative bowls full of sand and seashells are perfect for a nautical or beach-themed deck design.
Color Scheme: Whether you're looking to complement your existing palette or introduce colorful contrast, choosing accessories in the right hues is essential to your overall design. Select fixtures that suit the colorful furniture finishes on your patio to establish a chic, cohesive look.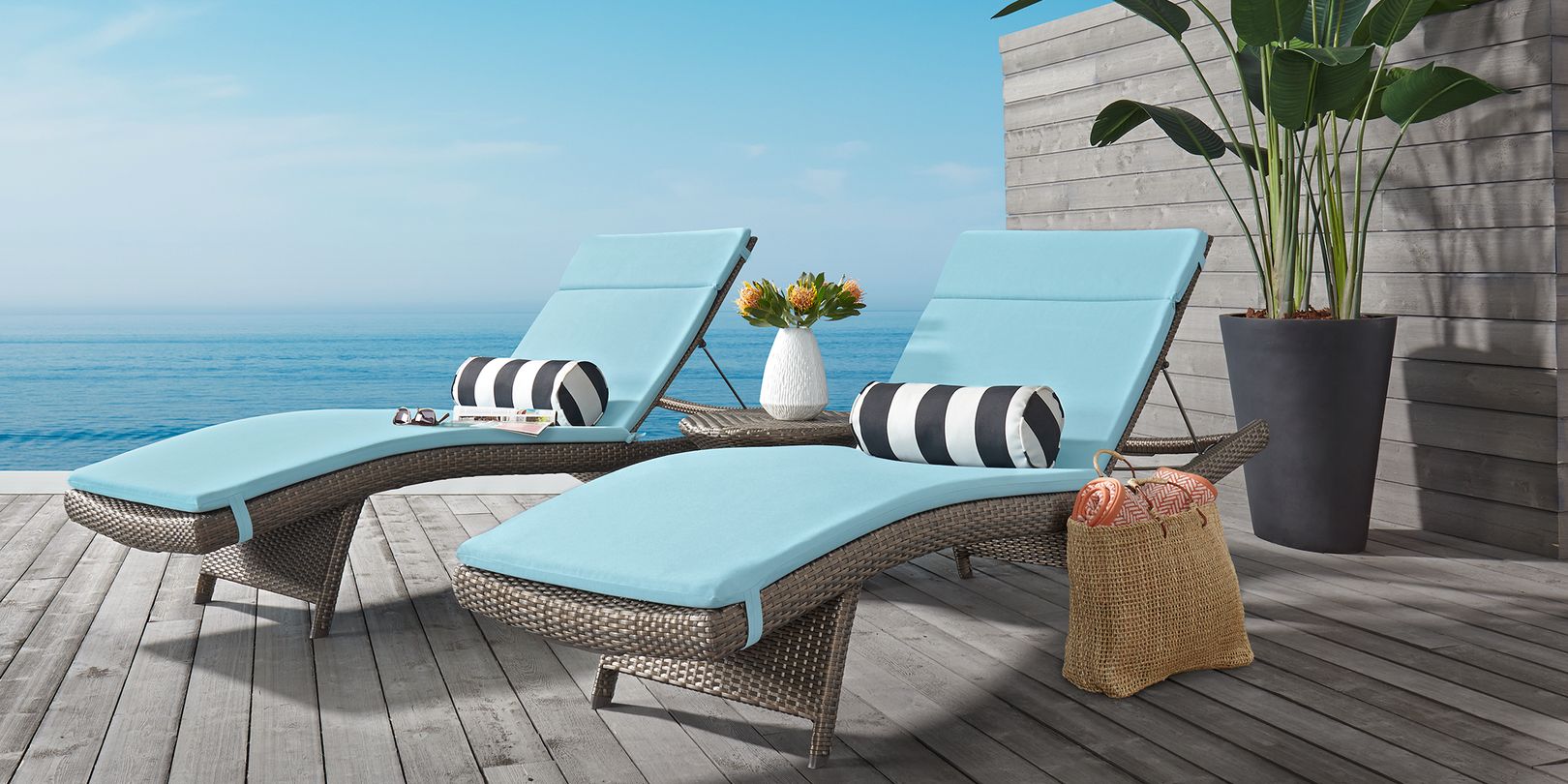 Be sure to select accessories that suit your needs, style and color scheme.
Top 7 Must-Have Patio Accessories
Once you decide what items would look, feel and work best for your patio, it's time to pick your accessories! Need a few more suggestions on decorative outdoor accents? Use this list of the top seven outdoor accessories as inspiration for choosing the perfect fixtures and furnishings for you.
1.) Colorful Patio Cushions
Along with adding a touch of softness to your outdoor sofas, chaises and rocking chairs, throw pillows and cushions can introduce refreshing pops of color to your patio layout. Many of these pieces also feature beautiful geometric, stripe or floral-print patterns that bring chic, eye-catching appeal to your terrace or deck-top seating arrangement.
Colorful Throw Pillows
2.) Textured Outdoor Rugs
High-pile patio rugs are another excellent accent for softening up your space. Whatever the size or shape of your hardwood deck, a stone terrace or brick breezeway, you can find a square or rectangular rug to cushion your feet as you move about your outdoor oasis. There are even round rugs that make a perfect fit for a circular deck or patio layout.
Outdoor rugs also come in various colors and motifs to complement any look. Choose from simple beige or black and white mats that coordinate with multiple finishes. Or, roll out a turquoise, yellow or pink rug to bring bright, dynamic energy to the space. Looking to establish a nautical or tropical theme on your poolhouse porch? Browse rugs with anchor, pineapple and palm leaf patterns.
Patio Rugs
3.) Stunning Wall Decor
To give your open-air relaxation spot more of a lived-in look, consider hanging decorative wall art around the space. Dangle a few wind chimes and suncatchers from the eaves around your porch or mount a cocktail-themed wall sculpture above your patio bar set. Prefer practical accessories? Hang patio clocks, outdoor thermometers, and floating shelves along your backyard fence or garden wall.
Outdoor Wall Decor
4.) Planters, Flowerpots and Pottery
If you live in a smaller home or apartment with little room for landscaping, outdoor planters can help you work on your green thumb and liven up your patio. Place a few small flower boxes along your balcony for subtle hints of fresh color. Or, use large planters full of tall grass and tropical plants to frame your front door or spruce up your deck.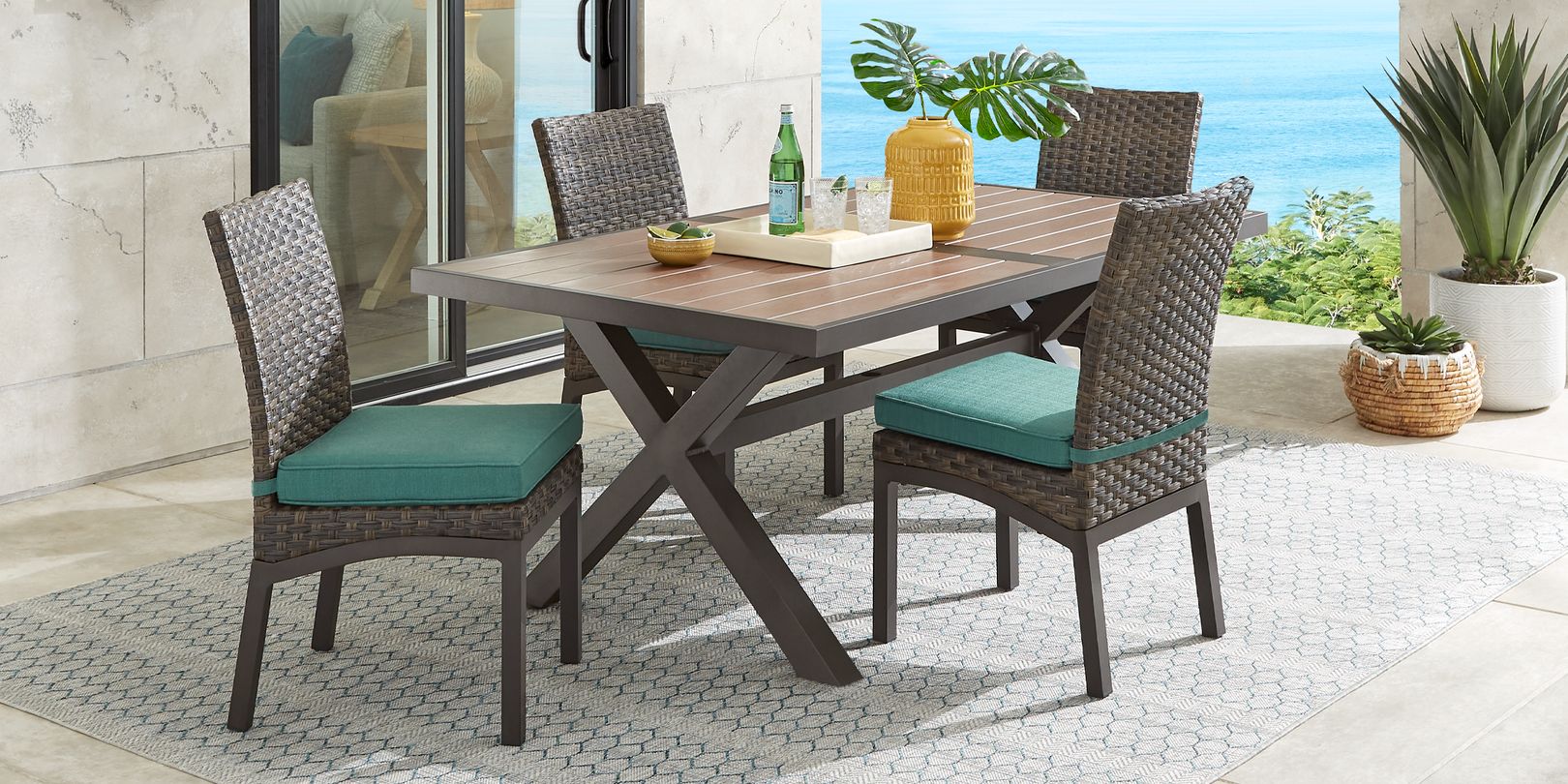 Planters and Garden Boxes
5.) Dazzling Light Fixtures
Depending on how you plan to use your patio, there are several types of outdoor light fixtures you can choose from. For example: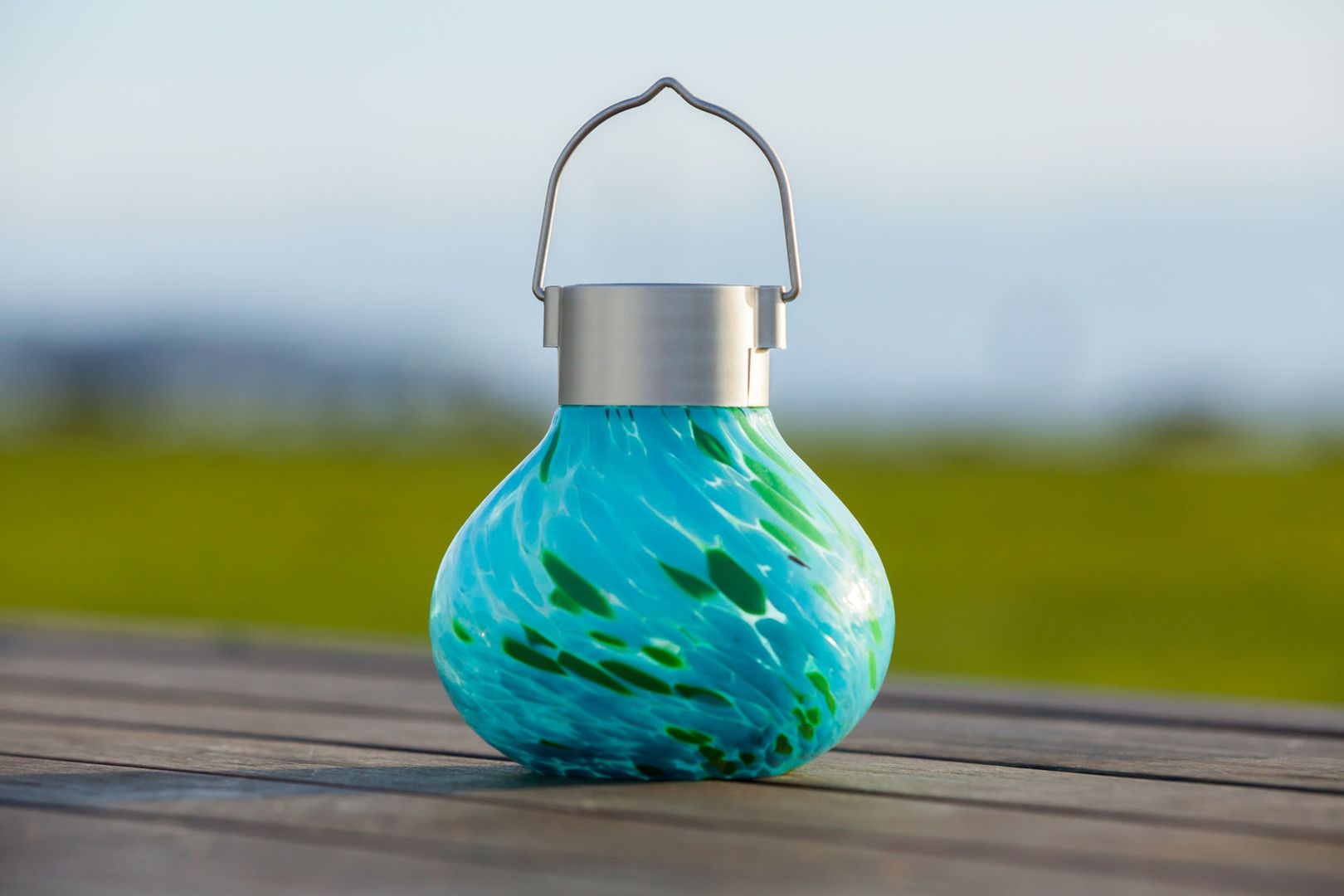 Patio Lights and Lanterns
7.) Cozy Outdoor Heating Units
Lastly, outdoor heaters and chimineas let you and your friends enjoy your patio on chilly nights. Other units like tabletop fireplaces and standalone fire pits can also set the mood for romantic nights under the stars. Meanwhile, a simple, rugged fire ring is the perfect accessory for those who love to toast marshmallows and enjoy backyard camping trips with the family.
Tabletop Fireplace
Experimentation is the key to finding the perfect pieces for your design. Explore the possibilities, mix and match various accents and try different combinations to see what outdoor decor works with your space and existing furniture. With the right accessories, you'll be able to bring your backyard vision to life.