What Do You Need for a Backyard Party?
Whether you're planning to host a casual family barbecue or a glamorous, rooftop gala at home, outdoor entertaining requires extensive planning and preparation. Along with creating guest lists, food menus and party games, you need to figure out the best way to set up your
deck
or backyard so there's plenty of room for everyone to enjoy themselves. Arranging your
patio layout
for a party involves measuring the space, designating dining, seating and activity areas and placing the appropriate furniture and decor in each zone. It's a big job, but luckily this article offers tips and examples to help you establish a comfortable and stylish design for your outdoor events.
Overview
Wondering how to host an outdoor party in your backyard? Check out this post to learn about: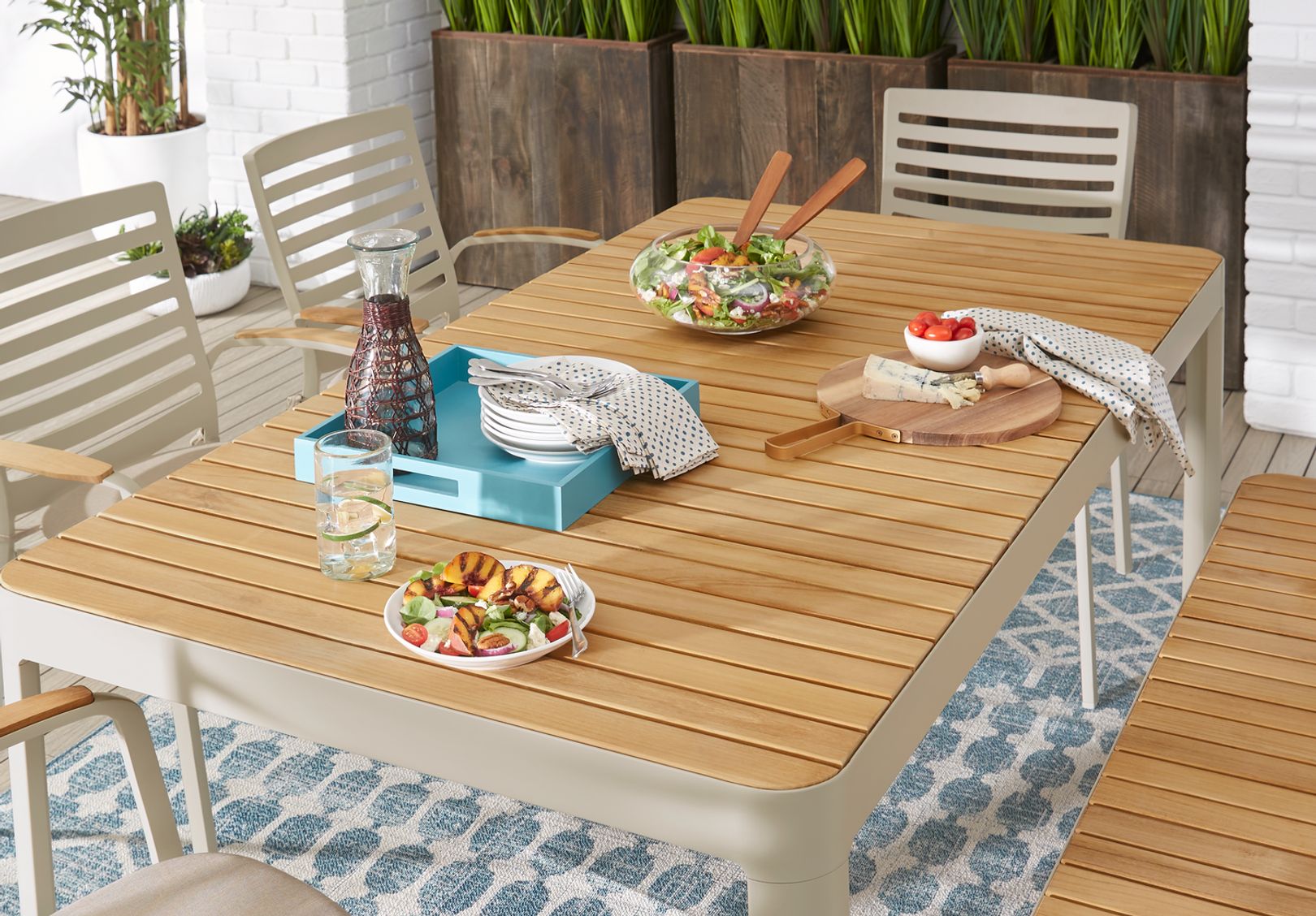 With the right furniture and decor, you can create the perfect outdoor setup for fun parties.
How Do You Set Up for a Backyard Party?
Start your outdoor party preparations by taking stock of your space. Finding room for all the necessary party stations might be easier if you're working with a massive courtyard or a several-acre-wide backyard. However, you'll need to get creative with your
small patio decorating ideas
if you plan to host your event on an
apartment patio
,
enclosed porch
, condo
balcony
or unique
round deck
. Once you measure your patio layout, you can divide the area into various outdoor party spaces. Create a quick sketch of your backyard and mark off zones for each activity you plan to offer to your guests. While you can make adjustments to most backyard party setups have spots for eating, lounging and chatting, as well as a place for games or arts and crafts.
Selecting Furniture for Outdoor Entertaining
Once you've chosen designated spots for your party stations, it's time to outfit each area with comfortable and stylish furniture. Below, you'll find recommendations for
seating
,
dining
and accent furnishings that will suit your needs for the duration of your party, as well as tips for arranging these pieces so that guests can easily maneuver between the different party zones.
Seating for Patio Parties
During your backyard party, people will need a spot to sit down, chat and enjoy the fresh air and sunshine. A
curved sectional
,
5 pc seating arrangement
or comfy,
round conversation set
can promote a friendly atmosphere and encourage everyone to hang out together. On the other hand, portable
folding
and
stackable chairs
might be better for guests who want to spread out and do their own thing.
Conversation sets are perfect for playing cards and sipping drinks during casual backyard parties.
How Do You Set Up Food for an Outdoor Party?
Whether you're hosting a formal dinner on the lanai or a fun deck-top barbecue, a spacious outdoor dinner table is a must for any party. A large
9 pc dining set
can give guests plenty of elbow room during al fresco dinners. Meanwhile, a
round table and chair set
lets you bring the welcoming vibe of family-style meals to your backyard. A buffet-style setup might be a more efficient option if you're hosting an outdoor potluck or a party for the whole family. Unfold or insert your wide
extension table
leaf to make plenty of room for serving platters and dinnerware. Then, place the table near your dining or seating area so guests only have a few short steps between the food and their chairs.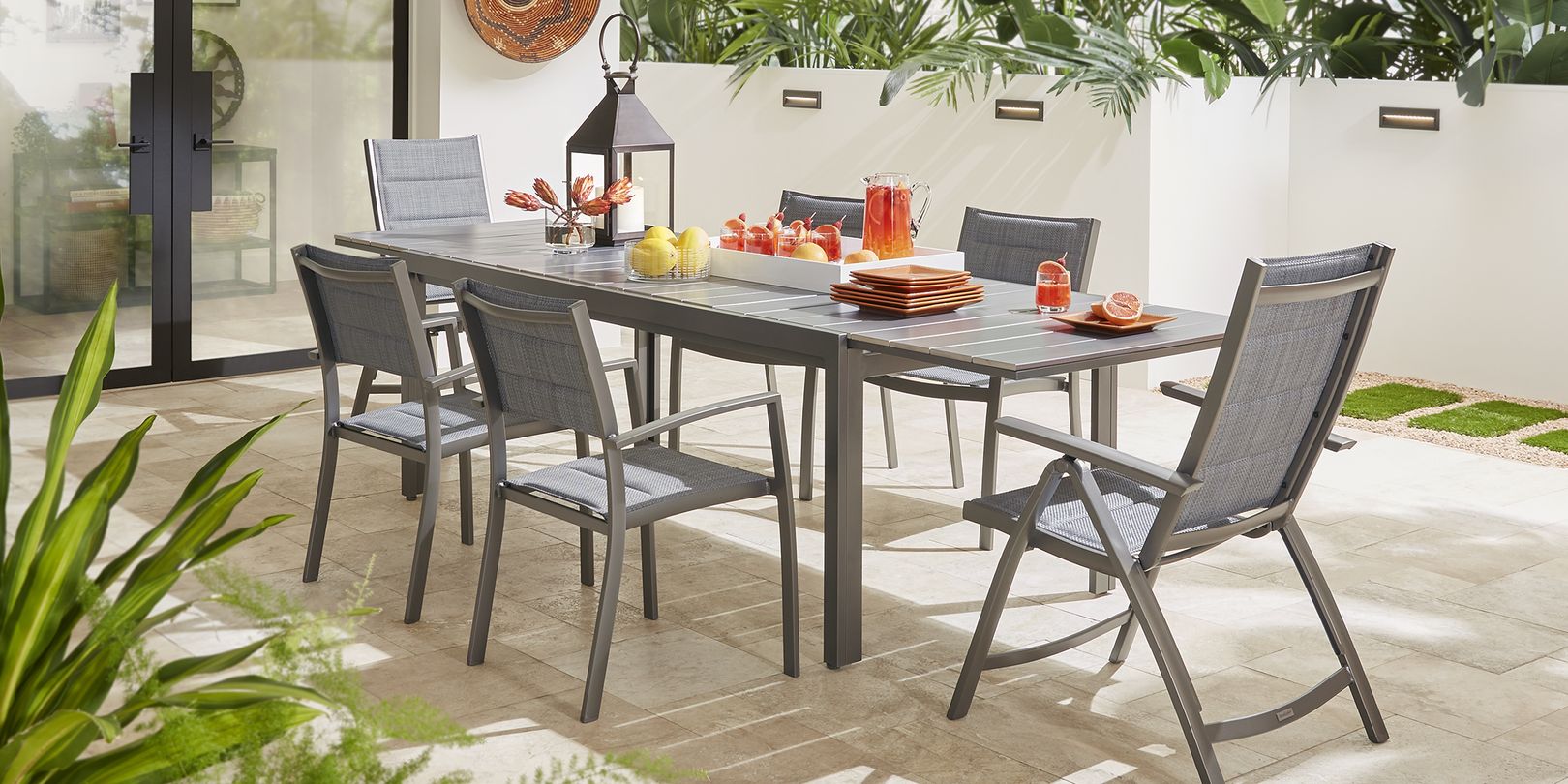 Extension tables provide extra space for party guests to pull up a chair and enjoy a meal together.
Practical Decor for Patio Parties
Although many people prioritize streamers, balloons and other fun outdoor party decorations, it's important to add a few functional accents that help set the mood and maximize your guests' comfort. For example, you could use a string of fairy lights or
LED lanterns
to illuminate your backyard during a night party. Depending on your layout,
table lamps
might be a better
outdoor lighting
option.
Fire pits
and
rings
double as outdoor party lights and cozy heat sources. You could also choose a
patio heater
for a unique alternative to an open flame. In addition to these pieces, you might consider setting up
patio umbrellas
to provide
shade
for your seating and dining arrangements. Also, use
wind screens
to keep strong breezes from knocking over party decorations.
Outdoor lights and fire pits let you keep the party going after dark.
Decorating Tips for Themed Outdoor Parties
Now that you understand some of the basics of creating a backyard party spot, you can apply them to your space to get ready for your next outdoor event. Looking for some specific examples of how to use these tips on your patio? Check out the following suggestions for setting up themed outdoor parties.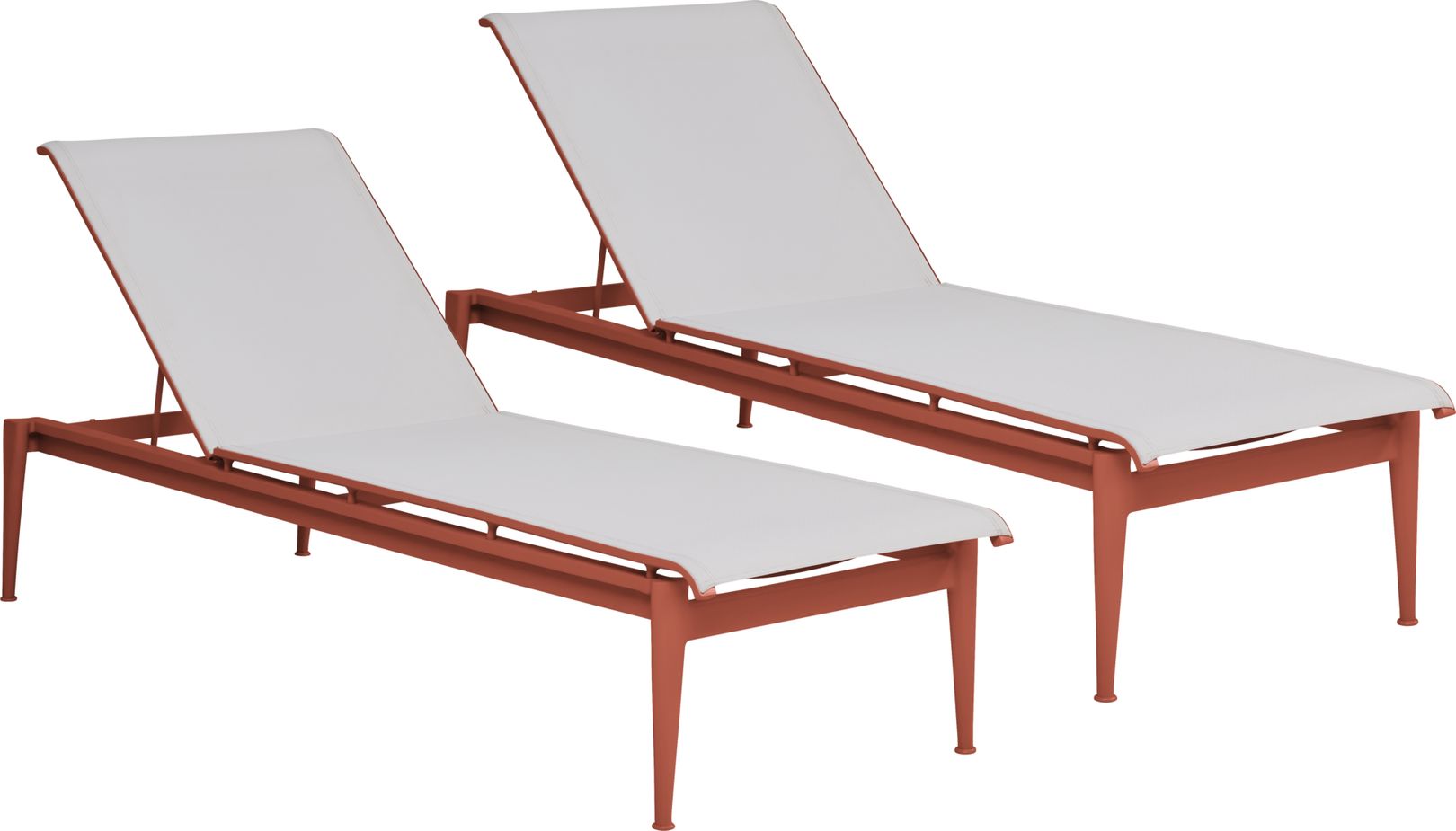 Put a small table between chaises to give parents a spot to set their drinks while they watch their kids swim.