Space Saving on a Budget: Ideas for College Students and Young Adults
When it comes to designing a dorm room, small apartment or shared living area, every inch of floor space counts. You want to create a setup that covers all your basic needs while still providing room for cozy, personalized decor that makes the place feel like home. However, maximizing a tiny layout can be tricky for young adults with small budgets and limited resources.
Also, those who live in dorms, studio apartments and other small spaces must stick to the rules in the lease agreement, which often prohibit putting holes in the walls or making other alterations that could help you make more room for your design. Luckily, the following tips offer space-saving solutions that won't damage the property or break the bank.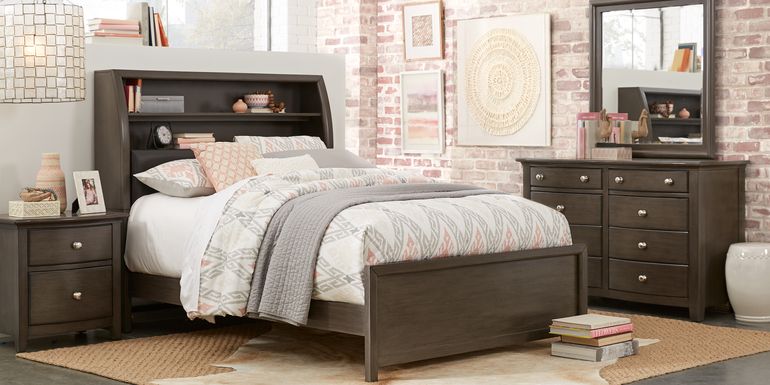 Small dorm rooms and apartments require you to take full advantage of all the available space.
##1. Use Multipurpose Furniture
Versatility is essential when it comes to choosing furniture for a small living room. Consider pieces that can function as both seating and storage, such as an ottoman with a hinged top and deep storage compartments underneath the seat. You can also try accent benches that serve as a comfy chair while also holding blankets, TV remotes and magazines inside.
Storage beds are a fantastic option for the bedroom, especially in studio spaces or similar open layouts. Trundle drawers and built-in cubbies provide ample clothing and bed linen storage, allowing you to skip the typical oversized dresser. Some storage bed models also have attached bookcase headboards that let you store and display your favorite novels, knick-knacks and figurines.

Storage benches, ottomans and beds are practical, multipurpose furnishings that offer plenty of room for organization.
##2. Incorporate Closet Tools and Organizers
Decluttering is a crucial part of freeing up space in your small apartment or dorm room. While it can be tempting to take the easy way out and stuff your closet full of excess clothes, books, shoes and anything else you don't have a place for, consider a few of these organizational tools to keep your closet neat and tidy:
Shoe racks: A low-profile solution for shoe storage, shoe racks let you stack and store several pairs of sneakers, work boots and slippers against the back wall of your small closet. Shoe racks are also ideal for storing seasonal items, like snow boots, flip flops and boat shoes until you need them.
Closet organizers: Hanging closet organizers come with several pockets, drawers and freestanding garment racks to help you sort and store your clothing. Use these customizable pieces to hold socks, t-shirts, slacks, blazers, towels and more. Some models also hang on the back of your closet door to save even more room.
Storage bins: Lining your closet floor with a few storage bins is another practical way to create a clean, clutter-free room. Select several bins and dedicate each one to holding specific items like books, board games, power cords, extra toiletries and anything else that needs an easily accessible storage solution.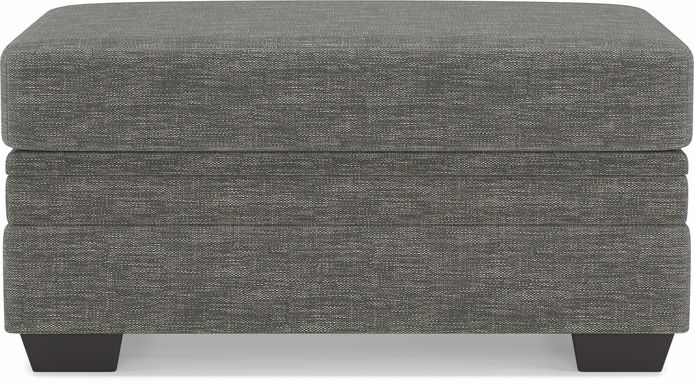 Storage bins and other organizers are great for decluttering your compact living space.
##3. Raise Your Bed
Loft beds are a popular option for college students looking for dorm room furniture. Elevated beds free up floor space and provide extra room beneath the bed frame. This open under-bed space can serve as a spot for studying or setting up additional storage furniture. Loft beds with built-in desks, dressers and shelves offer a perfect blend of functional and space-saving style.
Bunk beds are another common choice for shared dorms and studio apartments. Stacked beds can help sleepers of all sizes stay comfortable while taking up half the space of the usual side-by-side beds. Choose traditional twin-over-twin beds or try a set of twin XL bunks to give yourself a little extra room to stretch out. You can also select a twin-over-full bunk bed to accommodate different-size sleepers.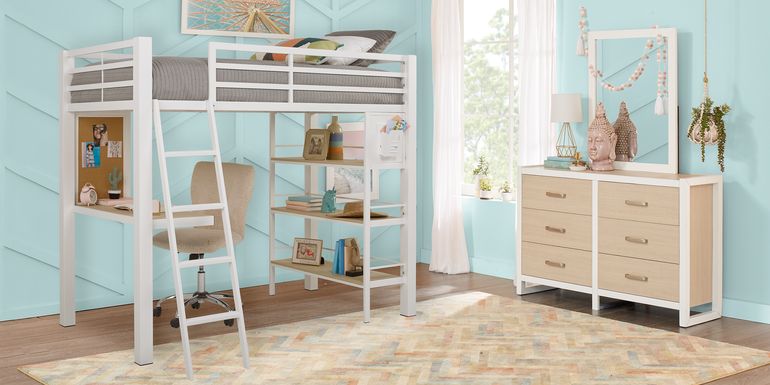 Loft beds offer additional space underneath for extra furniture or storage.
##4. Use Vertical Storage
When you are low on floor space, consider integrating some vertical storage options into your layout. Shelves, bookcases and cabinets are practical solutions for keeping items organized and avoiding clutter. Using tall shelves is a smart way to maximize your storage potential while opening up the rest of the room for larger furniture and decor.
Vertical storage is perfect for those trying to set up a home office or study area in a small space. Whether you are a student completing assignments or an employee working from home, it is important to ensure that you have a place for all your paperwork, files and equipment. Storage cabinets and shelves are perfect for keeping your work area tidy and easy to navigate.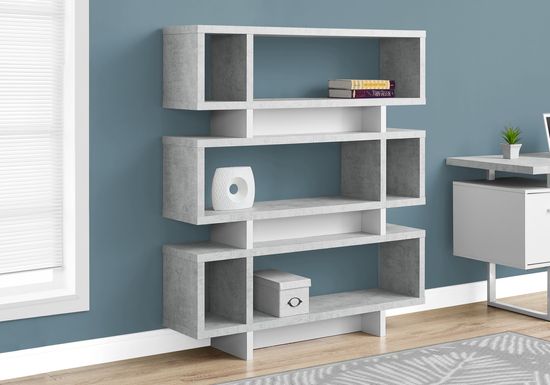 Bookcases and shelves help you take advantage of vertical storage and display space.
##5. Use Hanging Storage
If your furniture takes up all of your floor space, consider mounting extra accessories on the walls. Even if your property owner forbids putting holes in the walls, you can find alternative solutions that keep you within the guidelines of your lease agreement. Products like heavy-duty adhesive wall hooks let you hang up jackets, hats, keys and other essentials without damaging the walls.
Some hanging storage fixtures can fit over the tops of doors, along the sides of desks or over the backs of chairs and sofas. Use these practical pieces to hold hygiene products and toiletries in the bathroom or TV remotes and reading glasses in the living room. You could set up a hanging organizer in a small kitchen pantry or at the foot of your bed as well.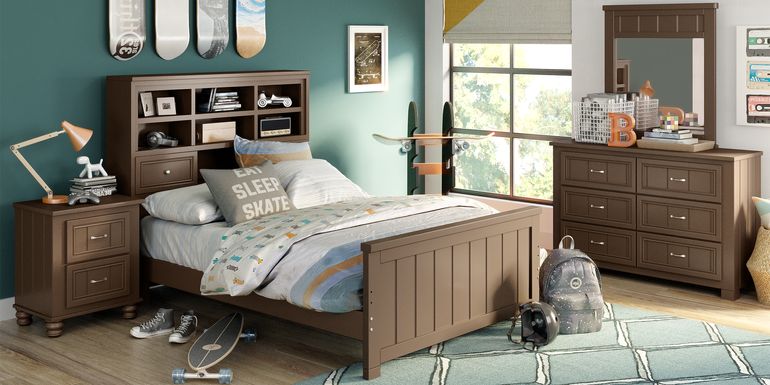 Use wall-mounted hooks and organizers to show off your favorite trinkets and unique decor.
##6. Hide Clutter with Curtains
Depending on the size of your small layout, you might be able to dedicate an unused corner to store bigger items. Set pieces like chairs, tables and spare bedding in an empty section of the room, then hang up a large curtain to create a makeshift storage area and hide the stacked-up furniture.
Curtains are especially useful in studio apartments since the open floor plan makes it difficult to divide the layout into living, working, sleeping and storage areas. Using a curtain is a simple and practical way to create barriers between each zone of your home. Once these hanging room dividers are in place, you can focus on each area separately to make the decorating process a bit easier.
##7. Try a Small, Multi-Level Desk
Trying to cram a wide desk into your compact work area is a challenge, so try a work table with a slim, vertical design instead. A small desk with a narrow frame can fit in corners, at your bedside or between two pieces of furniture. Despite their modest sizes, these desks have multiple shelves that can hold your computer tower, monitor, speakers, keyboard and other tech essentials.
Along with providing ample workspace storage, sleek multi-level desks offer a practical way to keep everything you need for long workdays and late-night study sessions at the ready. Open frames and roomy compartments help dorm and apartment dwellers create the perfect accessible and efficient setup for completing work and school tasks.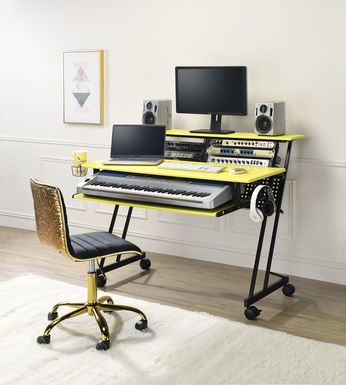 Multi-level desks have ample vertical storage space to make up for their narrow width.
##8. Add a Pegboard
Most people use pegboards to hold tools and building equipment in garages and workshops. However, these versatile wall units can provide plenty of storage in small apartments and dorms as well. Add a pegboard to your kitchen to hold pots, pans and cooking utensils. Or, place one by your bed to serve as a wall-mounted nightstand for organizing bedside essentials.