Maximizing Storage Space in Your Dining Room
Many dining rooms and kitchens benefit from a little extra serving and storage space. Different types of dining room furniture, including sideboards, buffets, credenzas, servers, china cabinets and curios, can help you organize your tableware, service pieces and stemware.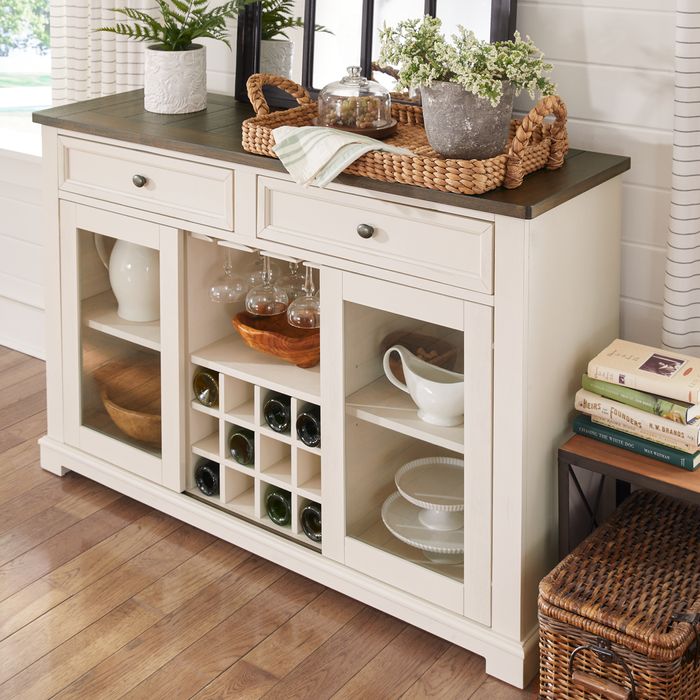 Common Options for Dining Room Storage
Depending on your needs and layout, there are many different types of dining room storage furniture to choose from. Some of the more popular pieces include:
Sideboards: Though design features may differ, they are all characterized by having short legs or no legs and cabinets that reach the floor. Sideboards lend themselves nicely to displaying keepsakes and collectables, and some also come with hutches for additional space.
Buffets: Typically tall with long legs, buffets are ideal for setting out food during gatherings. A series of cabinets or drawers for storage also provide adequate room for keeping the table linens and serveware needed when hosting guests.
Credenzas: With their long, low cabinets and convenient sliding doors, credenzas provide storage for living rooms, entryways and home offices, as well as dining areas.
Servers: These cabinets tend to be more petite and formal. They generally offer less storage space than other dining room furniture types, though their long legs and slender silhouettes add style and more surface space for holding plates or food items.
Curios & China Cabinets: This type of dining room storage is intended for display in addition to storage. Curios are narrow and tall, with glass doors that display the shelves' contents. China cabinets usually come as two stackable pieces. Sideboard-style bases offer hidden storage, while the glass-doored hutches on top offer spots to showcase your finest place settings or decor.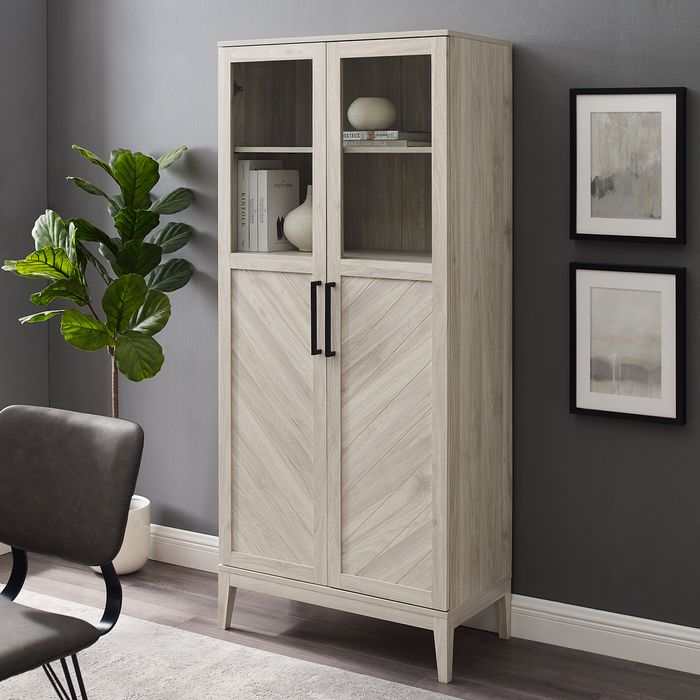 Evaluating Your Needs
Each type of dining room storage cabinet will offer different features, including drawer space, cabinet space, open shelving and slots for wine or glasses. For example, the terms sideboard, buffet and credenza are often used interchangeably, but there are subtle differences among them in their design and overall structure.
When choosing a particular piece, consider your needs in terms of what items you want to keep handy. Think about what you might prefer to display rather than those you intend to tuck away unseen. For example, glass front china cabinets and open shelving are beautiful, but will look cluttered and messy if you try to stow too much in them or have mismatched or odd-sized items stacked inside.