How to Decorate a TV Stand
Although TV consoles are often the main centerpiece of entertainment rooms, family rooms, living rooms and dens, they can sometimes be an afterthought during the home decorating process. To transform this simple, practical furnishing into a grand, statement-making focal point, introduce accents in complementary sizes, colors, and styles.
TV Stand Decor Ideas
Of course, you'll need to reserve a spot on your TV stand for a television and at least one media console. But what should you do with the rest of the space? One of the easiest ways to approach this task is to consider how much room you have for decorative accents, then pick items that suit your style and color scheme.
Your console's design also plays an important role in how you decorate your TV stand. If your unit has extra shelves and cabinets, you'll likely have more room to get creative with the accents you select. On the other hand, you may need to choose decor sparingly if you have a smaller unit. Use the following tips for inspiration and guidance to help you decorate your unique TV console.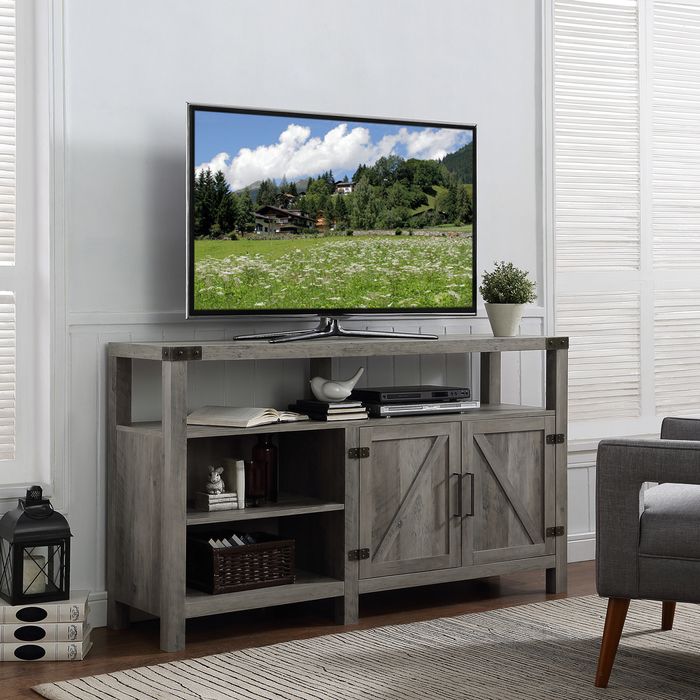 Decorating TV Stands of Different Sizes
Measuring your media console's surface, shelves and cubbies lets you know how much space you have for decoration. Once you know its dimensions, you can fill in the remaining nooks and crannies with items that fit nicely next to your television, Blu-ray player and video game consoles.
Large TV Consoles
Many large TV stands measure between 70 and 89 inches long, giving you plenty of room to work with. Depending on the size of your TV, you might have extra space for a miniature statue or sculpture, decorative trays for your remotes and video game controllers and maybe a tabletop charging station for your other electronics.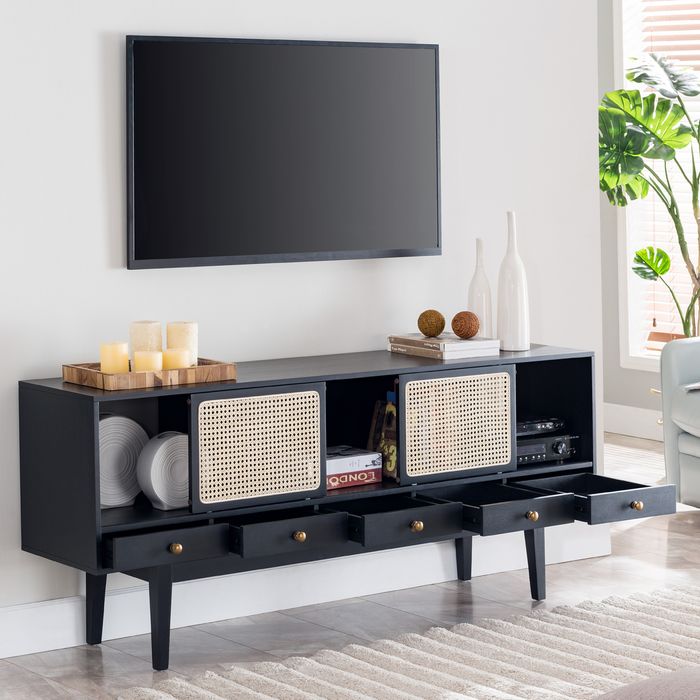 Average-Sized TV Stands
TV consoles typically range from 60 to 69 inches in length. Though shorter than some larger models, these units still provide ample space for a small potted plant, a tabletop organizer and a few family photos. If you mount your television on the wall above the console rather than sitting it on the surface, you'll have even more room for beautiful and chic figurines.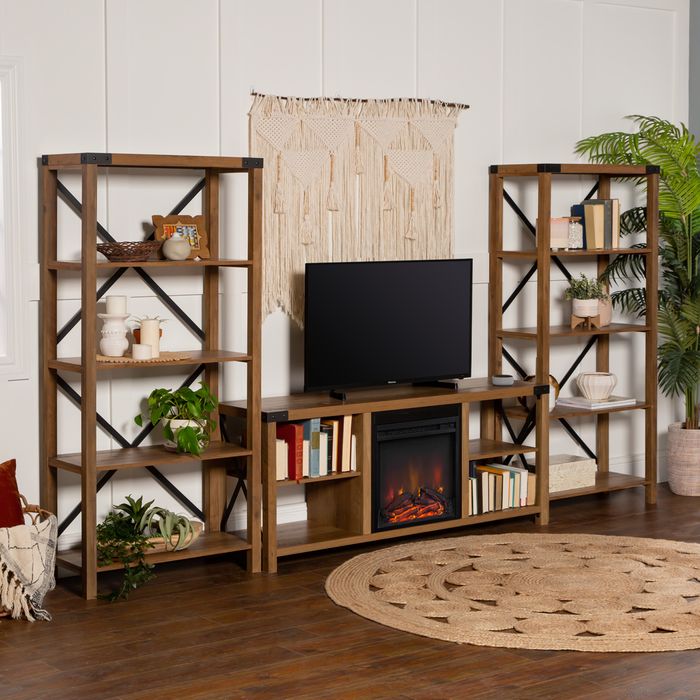 Small TV Consoles
Wondering how to decorate a small tv stand with dimensions between 42 and 59 inches? The key is t